Corbin's 39-pitch first of concern to Lovullo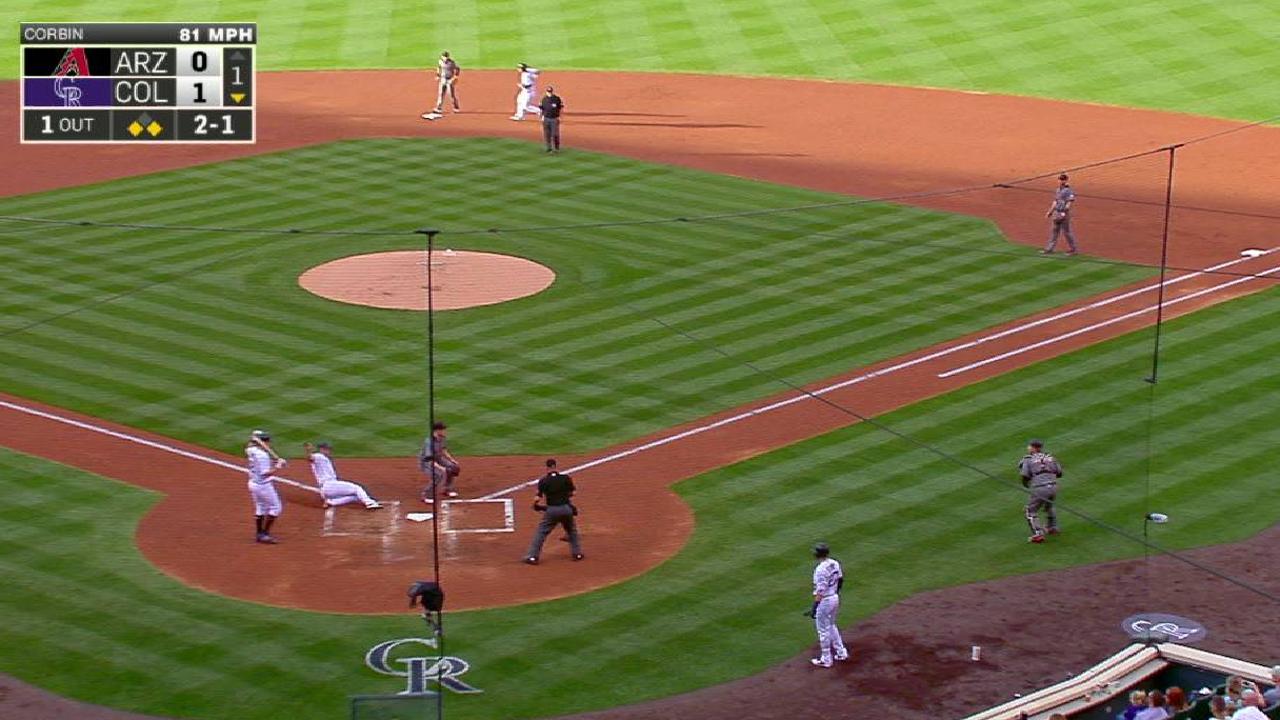 DENVER -- Patrick Corbin's first inning raised red flags for D-backs manager Torey Lovullo on Saturday night, and it wasn't about the four runs that the left-hander allowed in the frame.
Instead it was about the number of pitches, 39, that he had to throw to get through it. The effort it takes to throw that many pitches in one inning, especially with men on base, will get the attention of any manager.
"The 35-pitch range is when you start to get into some real danger for me," Lovullo said about pitches thrown in an inning. "That immediately shortened his outing pitch-wise. Had he followed that up with another long inning, we probably would have made a quicker decision than we did last night. I think the next inning he threw six pitches, which got him on track."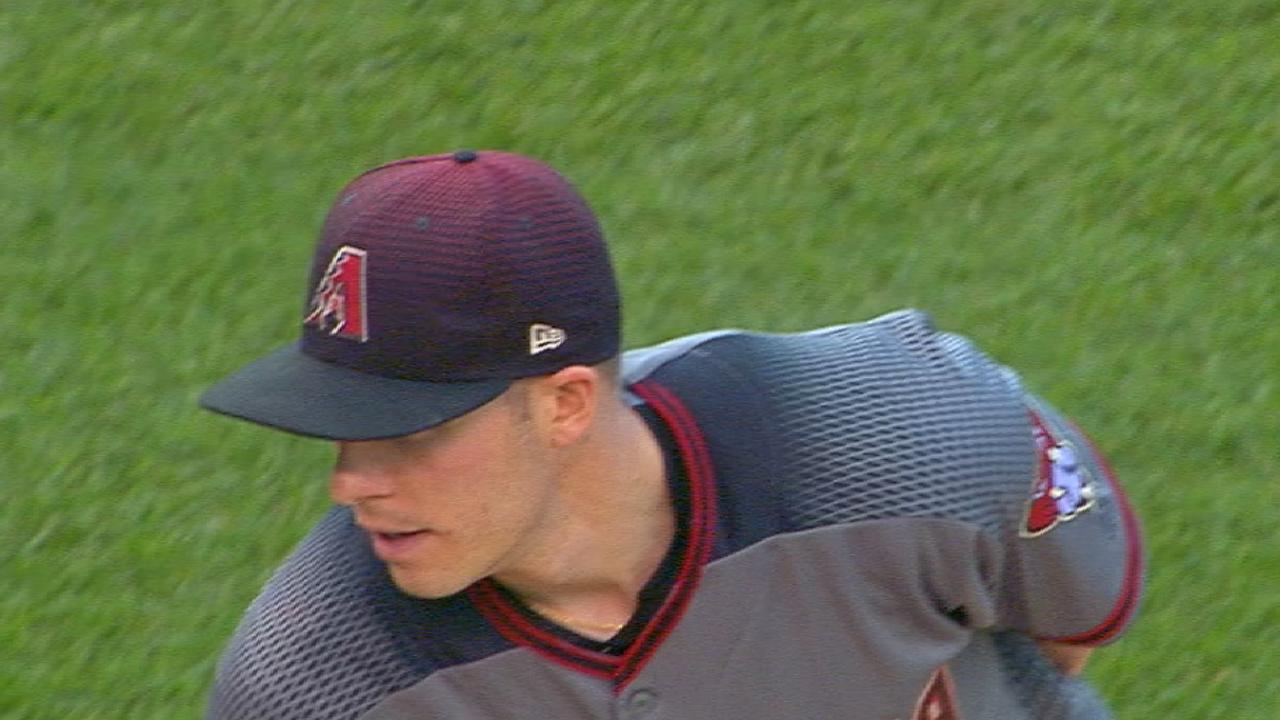 Corbin wound up pitching into the fifth inning because he had a quick second inning, his velocity stayed consistent and he did not appear to be laboring.
How did Lovullo know how to read Corbin's non-verbal cues?
"Body language is something I spent a lot of time studying in Spring Training, just to see what these guys look like when they're not doing well or they're frustrated," Lovullo said.
Welcome back
Before signing with the D-backs this spring, Jorge De La Rosa spent nine years pitching for the Rockies, so it was a little different for him to be in the visitors' clubhouse rather than on the home side.
"I met a lot of people in nine years and made a lot of friends that I'm still in touch with," De La Rosa said. "Now when I'm here everyone comes to me and says hi. It's fun. It's weird for me to watch the game from a different dugout and a different bullpen. But I'm happy to be with this team."
The D-backs are sure happy to have him.
De La Rosa had a 2.31 ERA and a 0.94 WHIP in 11 2/3 innings entering Sunday. He has been versatile out of the 'pen, facing one batter when needed or pitching multiple innings. He's pitched on back-to-back days four times this year, no easy adjustment for a pitcher who had not thrown regularly in relief since 2006.
"He was working his way through Spring Training and he asked to not be evaluated," Lovullo said. "He said, 'I promise you I'll be ready for Opening Day.' Here's a guy that understood himself, knew himself, made that comment and has stood by it, because he's been dominant for me in the role that we've put him in. We're not afraid to throw him in against lefties or righties. He can handle the high-leverage innings against the best part of the order."
Steve Gilbert has covered the D-backs for MLB.com since 2001. Follow him on Twitter @SteveGilbertMLB. This story was not subject to the approval of Major League Baseball or its clubs.