Brantley sustains right ankle sprain in finale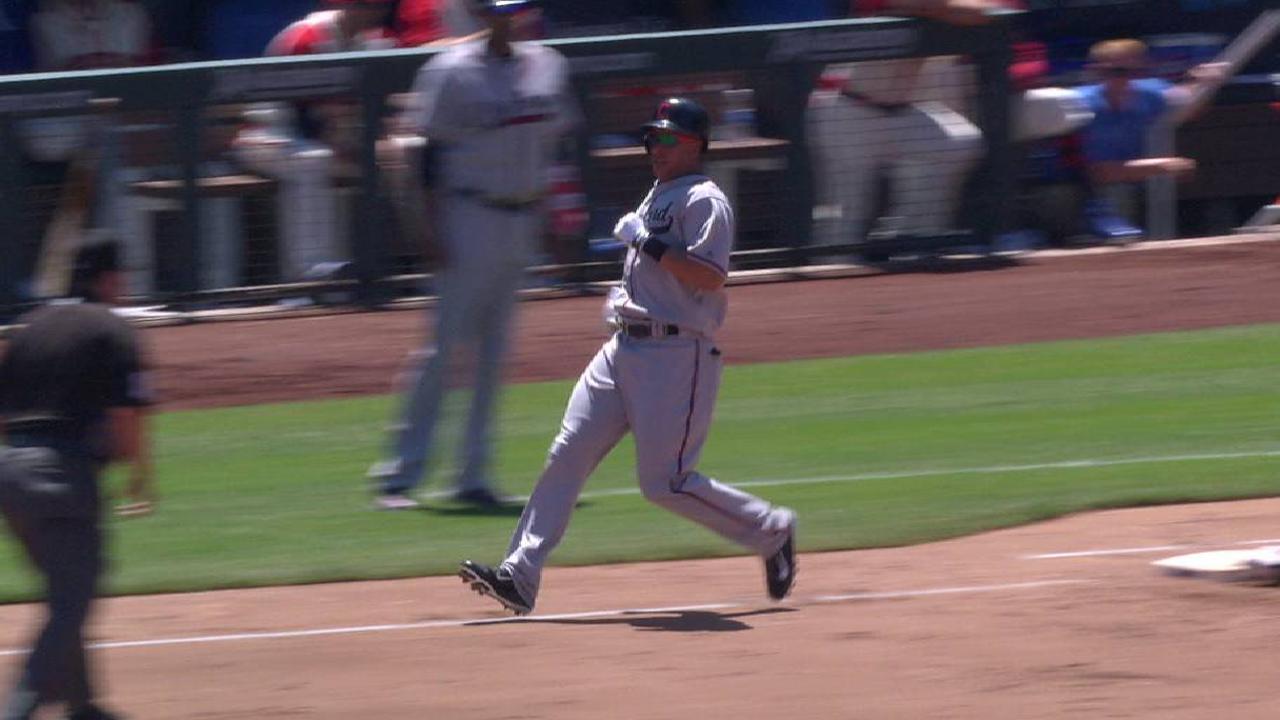 KANSAS CITY -- Indians left fielder Michael Brantley left Sunday's 1-0 win against the Royals in the fourth inning with a right ankle sprain, as manager Terry Francona shifted Brandon Guyer from right field to left and inserted Lonnie Chisenhall in right field.
Brantley tweaked the ankle when he hit first base awkwardly while trying to beat out a squibber in the third inning.
"It's not the dreaded high-ankle sprain," Francona said. "He hit first [base] hard. Hopefully, it's a day or two."
Brantley, who underwent surgery last Aug. 15 to address chronic biceps tendinitis, went 0-for-2 and is hitting .283 with five homers and 17 RBIs.
Robert Falkoff is a contributor to MLB.com based in Kansas City. This story was not subject to the approval of Major League Baseball or its clubs.