Escobar shows homer capability vs. Astros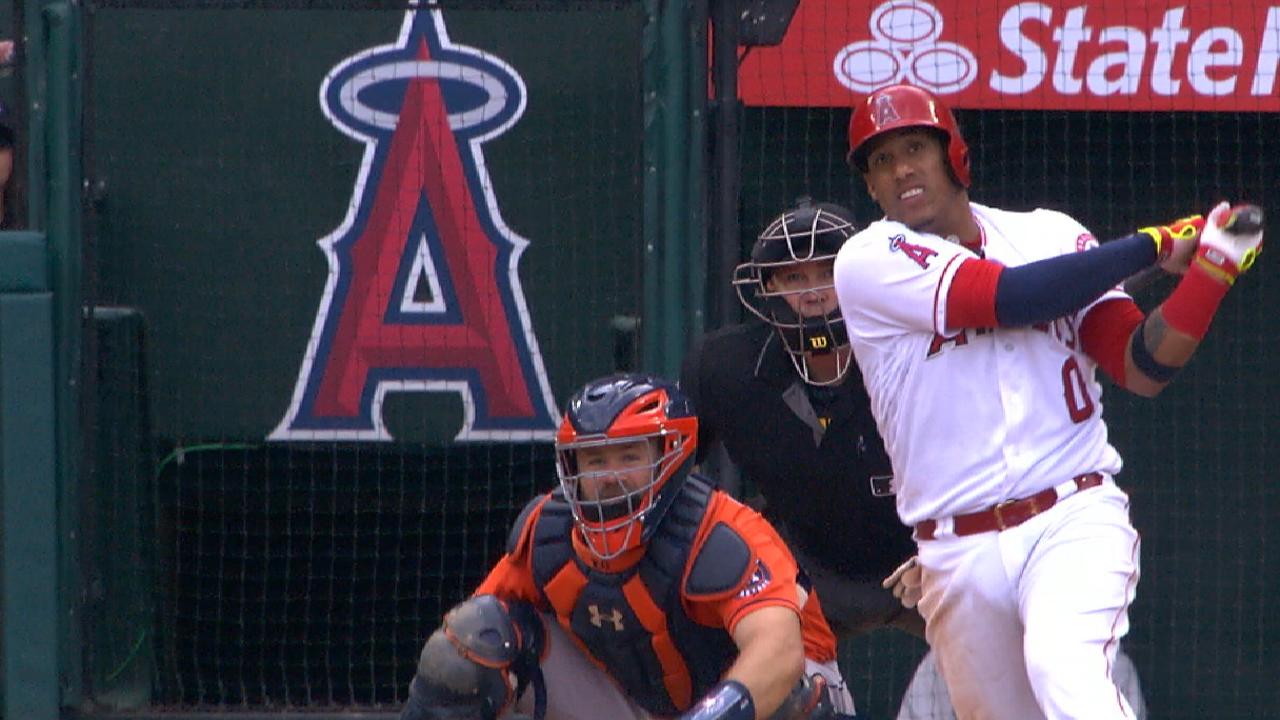 ANAHEIM -- Yunel Escobar put on a rare power display Sunday afternoon, blasting a pair of solo home runs off Mike Fiers in the Angels' 5-3 loss to the Astros at Angel Stadium.
It was only the second career multi-homer game for Escobar, who homered to lead off the Angels' half of the first inning to put the Halos up, 1-0, then went deep again in the fifth to trim Houston's lead to 4-3. The 34-year-old infielder now has four home runs in 32 games this season after hitting just five in 132 games last year.
Escobar said he has not made any changes to his approach, instead attributing his early power surge to simply playing in more favorable ballparks.
"That's just part of the game," Escobar said in Spanish. "I think sometimes we play in stadiums that don't help us. Last year, I didn't hit that many home runs, but I thought I hit some balls hard at other ballparks that would have been home runs here. If we had been playing in Houston, those rockets that I hit today would have been doubles. I haven't changed anything. I'm still the same."
Escobar homered on the first pitch he saw in the first inning.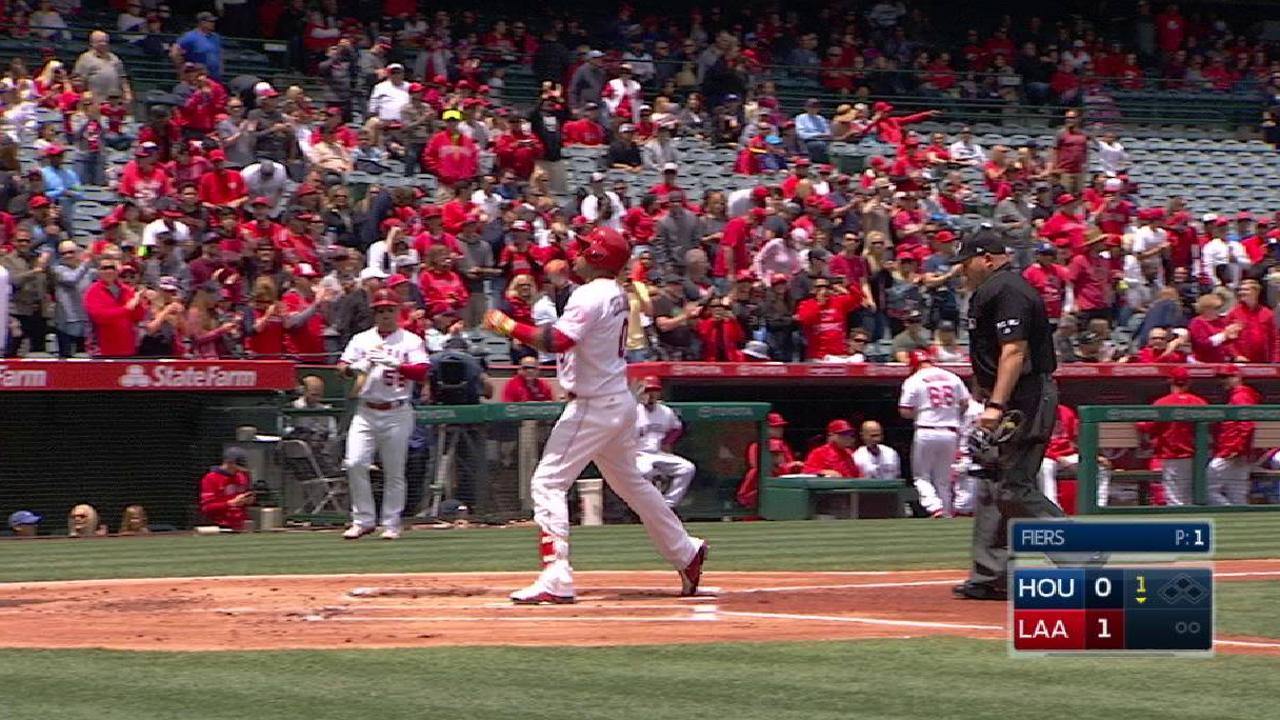 "He's a guy that's aggressive," Fiers said. "That's in the scouting report. He knows he's aggressive. He knows he's swinging most of the time. He's not going to walk much. I've just got to make better pitches and put him in a better spot early and get a ground ball that first pitch. If I make a good pitch down and away and he rolls over, it's advantage me. One pitch, one out. He's going to be aggressive, and if you make the mistakes, he's going to make you pay."
Escobar went through an 0-for-22 slump in April, but he has heated up since then, going 14-for-40 (.350) with three home runs and three doubles in the leadoff spot for the Angels.
"He went through a little stretch where he had some trouble getting some hits to fall, and he just continues to focus on the process," Angels manager Mike Scioscia said. "He always has good at-bats. This afternoon, he got ahold of a couple pitches. Although home runs are not really a part of his game, he can hit that ball a long way. He understands the type of hitter he is, and he's hopefully back on the beam."
Maria Guardado covers the Angels for MLB.com. This story was not subject to the approval of Major League Baseball or its clubs.