Statcast of the Day: Stanton's 2 rockets
Pair of homers by Marlins slugger traveled more than 900 combined feet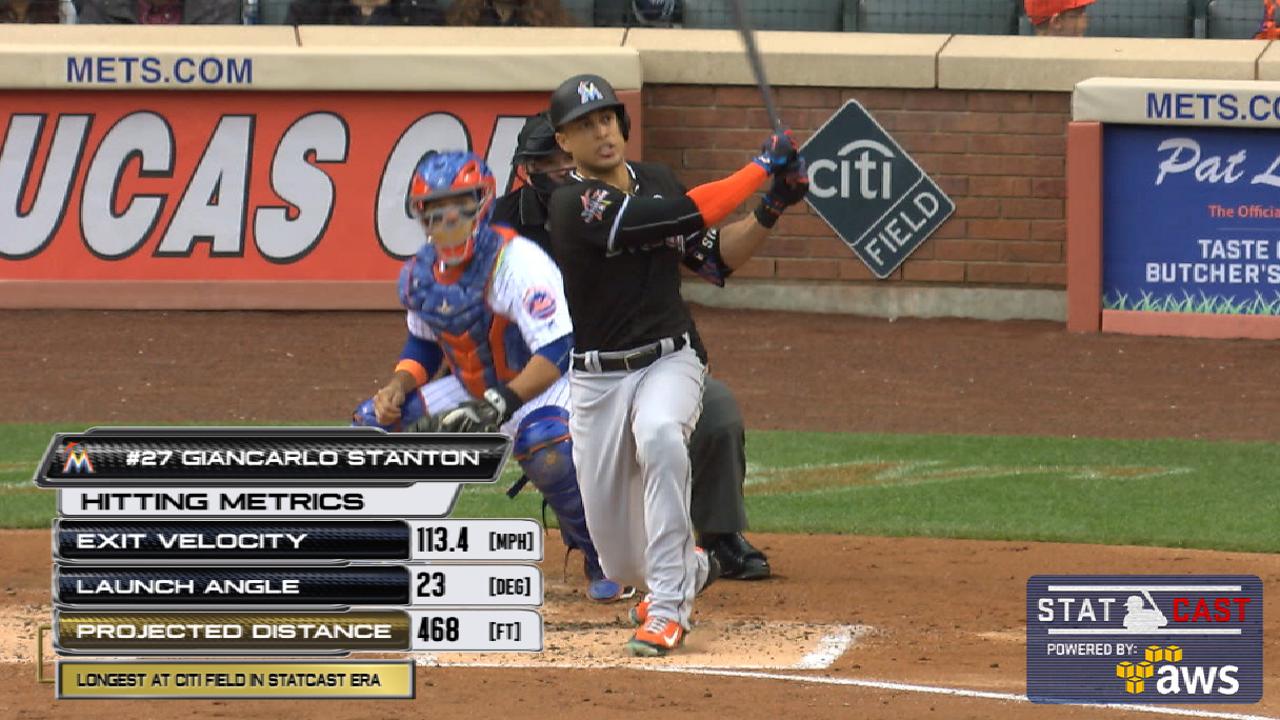 NEW YORK -- Giancarlo Stanton didn't take long to adjust to Mets left-hander Adam Wilk. In his first two at-bats on Sunday in the Marlins' 7-0 victory, the three-time All-Star crushed two of the most impressive home runs ever hit at Citi Field.
Stanton blistered a three-run homer in the first inning before adding a solo shot in the third. Per Statcast™, Stanton's second shot was projected at 468 feet, making it the longest home run tracked at Citi Field in the Statcast™ era (since 2015).
"A very efficient game for us today," Stanton said. "It's good to get on top of them early and keep it."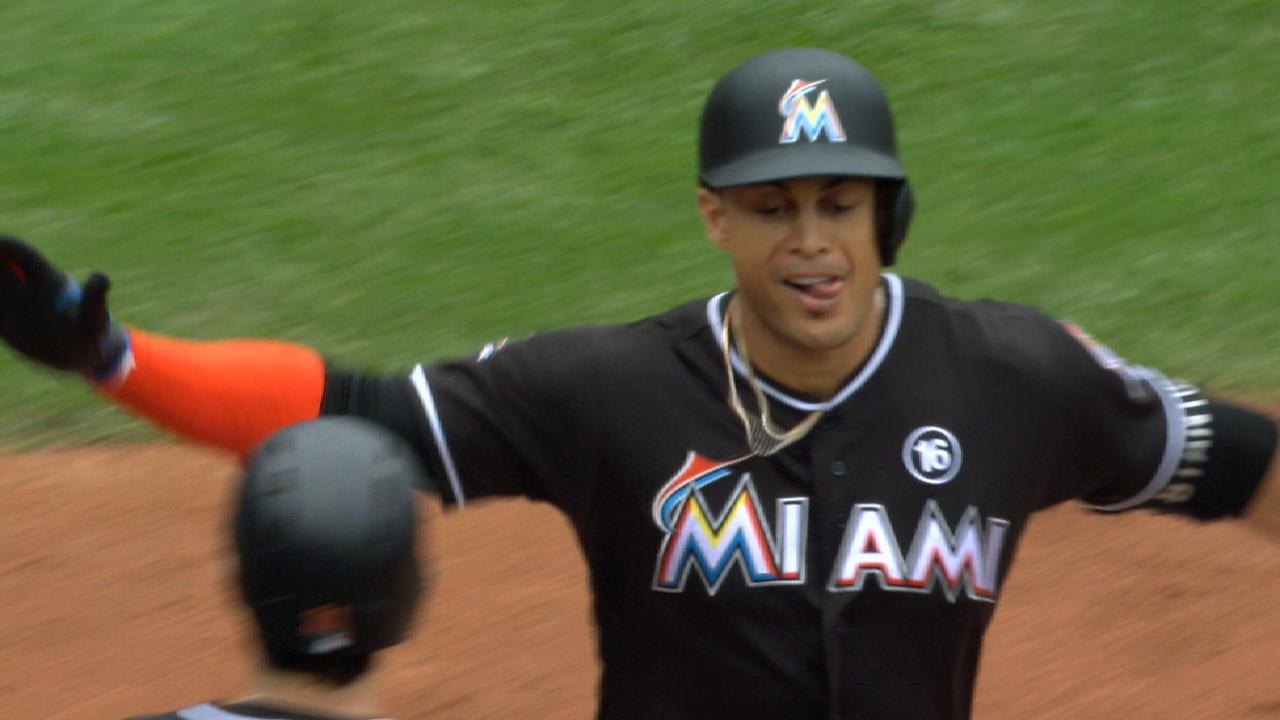 The exit velocities on the barreled blasts were 113.1 mph and 113.4 mph. It's the second time (Aaron Judge on April 28) in the Statcast™ era that a player hit multiple home runs with an exit velocity of 113 mph or more.
Stanton's three-run shot in the first gave the Marlins the early lead. The blast was projected at 436 feet.
"The second one is high up there," Stanton said.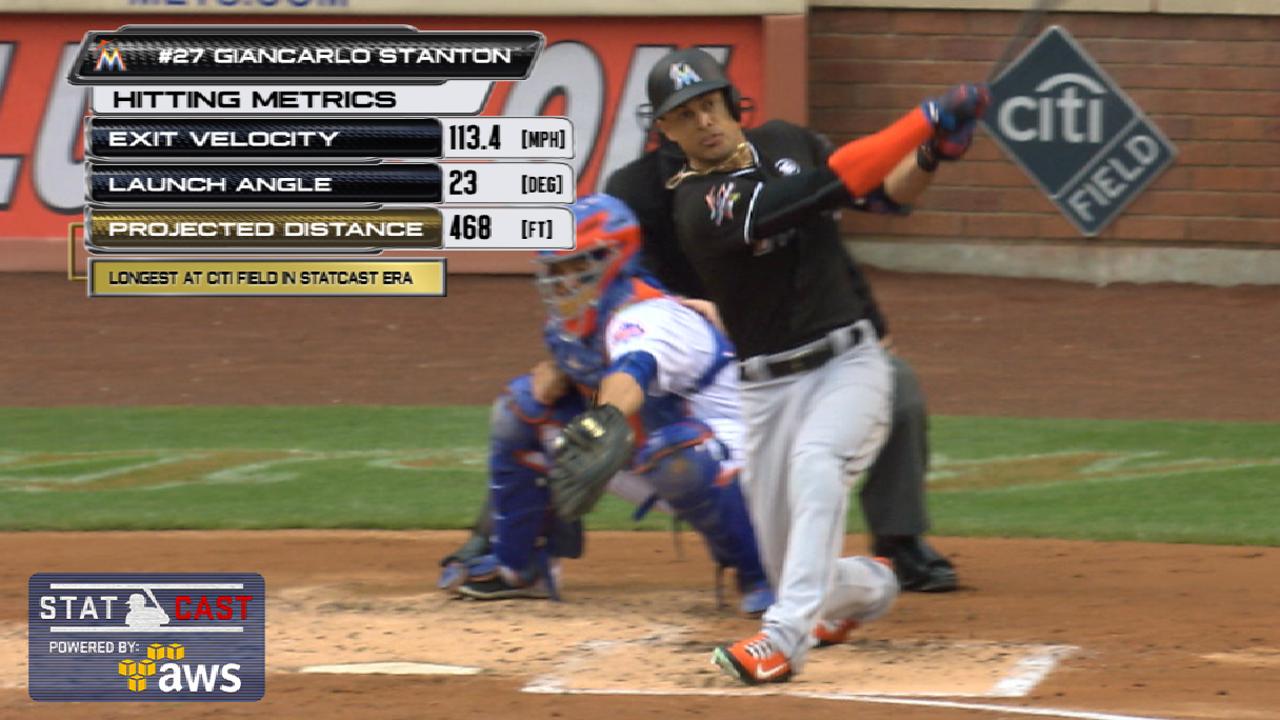 Throughout his career, Stanton has had a number of impressive blasts, including a two-homer game off Jacob deGrom in 2016.
"I like that one, and the one off deGrom last year," Stanton said. "And the one to right field [to the upper deck a few years ago]. Those are my three favorite."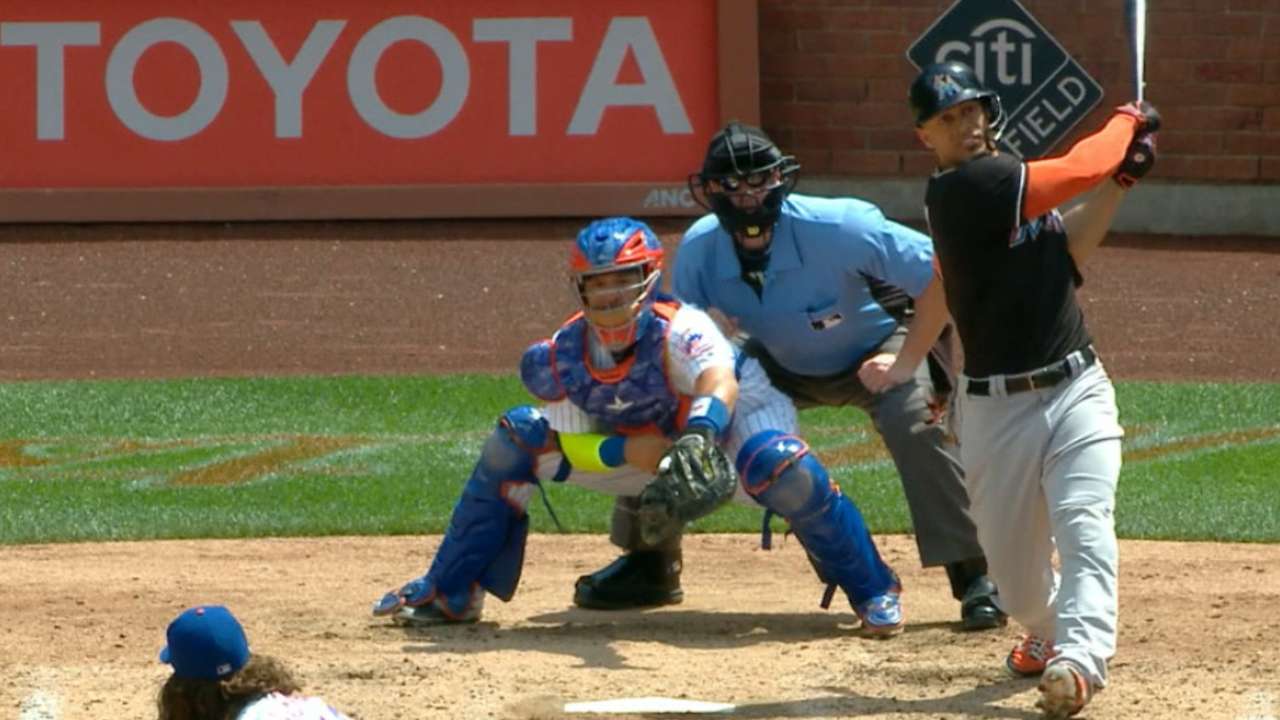 Off Mike Pelfrey a few years ago, Stanton also hit a homer out by the apple well in center field.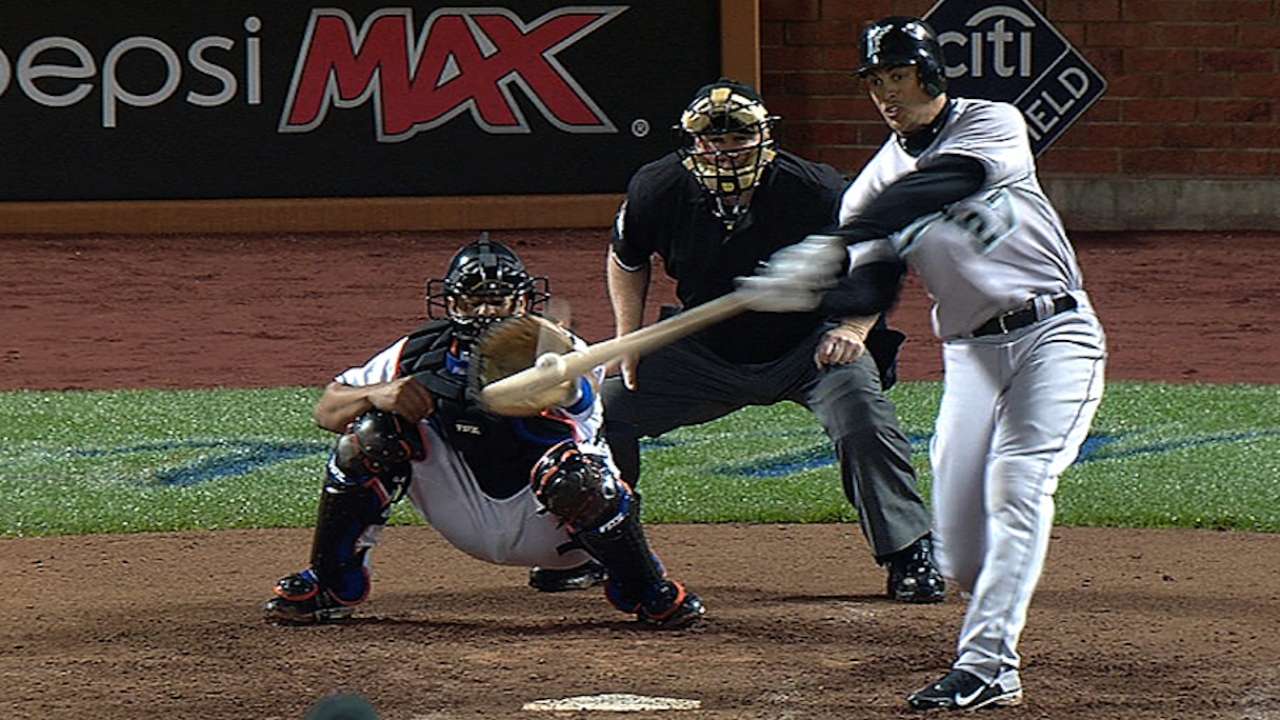 "He's really good when he extends his hands," Wilk said. "I don't think the pitches were terrible, but I also didn't make them to what we were trying to do."
Another distinction for Stanton is he's the third player with two homers in a game that traveled more than a combined 900 feet. The other two were Justin Smoak on July 1, 2015 (920 combined feet), and Jay Bruce, then with the Reds, on Sept. 20, 2015 (916 feet). With his two blasts on Sunday, Stanton combined at 904 feet.
The Marlins faced Wilk on Sunday because orginally-scheduled starter Matt Harvey was suspended for three games for violating team rules. In his career, Stanton is just 2-for-17 (.118) with no home runs and nine strikeouts against Harvey.
Stanton has traditionally hit well at Citi Field. He now has 20 homers, more than any Mets opponent in their home park. Sunday's outburst was his 21st career multi-homer game, and third of the season.
Stanton noted he wasn't aware Harvey wasn't starting until about 11:45 a.m. ET, or less than 90 minutes before the first pitch.
"Make adjustments," Stanton said. "You never know what's going to happen."
Joe Frisaro has covered the Marlins for MLB.com since 2002. Follow him on Twitter @JoeFrisaro and listen to his podcast. This story was not subject to the approval of Major League Baseball or its clubs.