Lindblom makes emotional return to Majors
Right-hander recorded final out in ninth inning Sunday vs. Brewers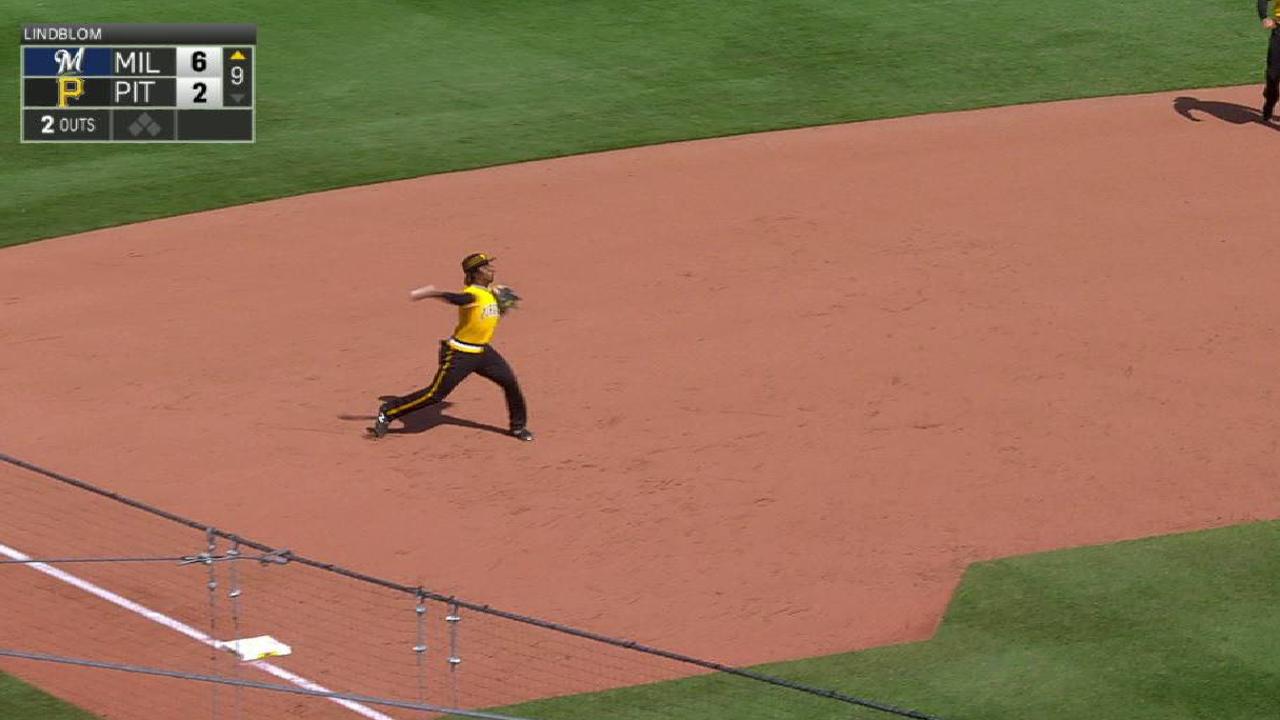 PITTSBURGH -- Andy Barkett, the manager for Triple-A Indianapolis, called Josh Lindblom into his office on Saturday afternoon with good news and bad news.
The bad news was for the rest of Indianapolis' roster, Barkett said, because Lindblom wouldn't be around to deliver donuts from Titus Bakery before day games at Victory Field. The good news? Lindblom had been called up to join the Pirates' bullpen.
"Really, really exciting," Lindblom said, smiling. "They're devastated, they really are. I don't think the [Indianapolis] strength staff is devastated, but the players are."
The Pirates called up Lindblom on Saturday when they placed Jameson Taillon on the 10-day disabled list. Right-hander Trevor Williams moved from the bullpen into the rotation, and Lindblom assumed Williams' spot.
• Taillon lands on DL with groin discomfort
Lindblom recorded the final out of the ninth inning in the Pirates' 6-2 loss to the Brewers on Sunday, forcing Hernan Perez to ground out to third base.
It was an emotional promotion for Lindblom, who had been out of the big leagues since 2014, when he made one start with the A's.. He moved to South Korea and pitched in the Korea Baseball Organization in 2015-16. But Lindblom and his wife, Aurielle, decided to return to the United States when their daughter, Monroe, was born in October with a rare congenital heart defect.
"This was something we've talked about since we acquired him. This was his goal come Spring Training," Pirates manager Clint Hurdle said. "It wasn't just to go to Indy. It wasn't a feel-good story. It wasn't part of a book. It was part of his dream to get back in the big leagues."
But there were times this offseason that baseball was the farthest thing from Lindblom's mind. Monroe had open-heart surgery a week after she was born. Sitting in the hospital, her health was the Lindblom family's only concern.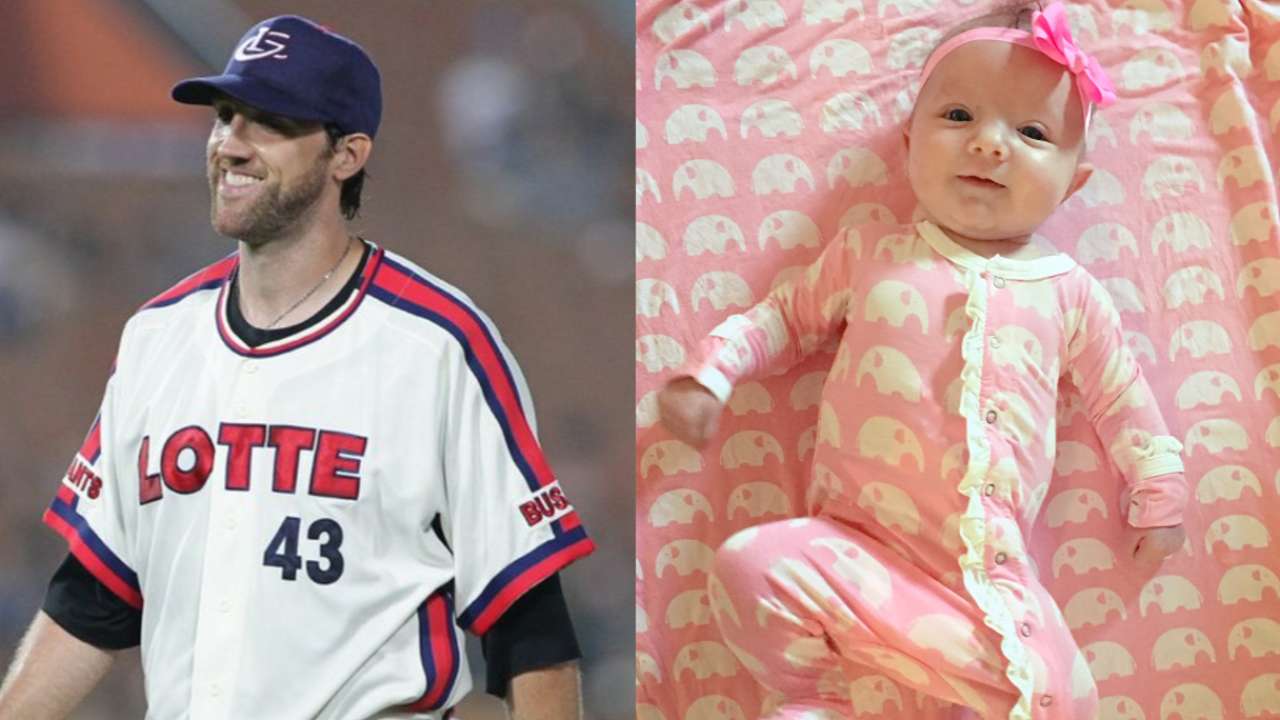 "You've got two choices to make," Lindblom said. "You can live in the land of the unknown and not know what's going to happen, or you can wake up every day -- no matter how hard it is, no matter what you're going through or what you're feeling -- you just push it through that day and make it to the next day.
"Really, really neat feeling to be back here. Just really cool."
Lindblom put himself in position to be called up with an excellent start in Triple-A. The 29-year-old right-hander had posted a 2.50 ERA in 18 innings over five appearances, including four starts. He worked at length during the Pirates' minicamp in January and throughout Spring Training with pitching coach Ray Searage to get back on track.
"Just going out and pitching and competing, getting back to who I am as a pitcher," Lindblom said. "They do a great job of that here with guys, reminding you of what you're good at and reinforcing those things."
Adam Berry has covered the Pirates for MLB.com since 2015. Follow him on Twitter and Facebook, read his blog and listen to his podcast. This story was not subject to the approval of Major League Baseball or its clubs.