Royals rock out on stage with Garth Brooks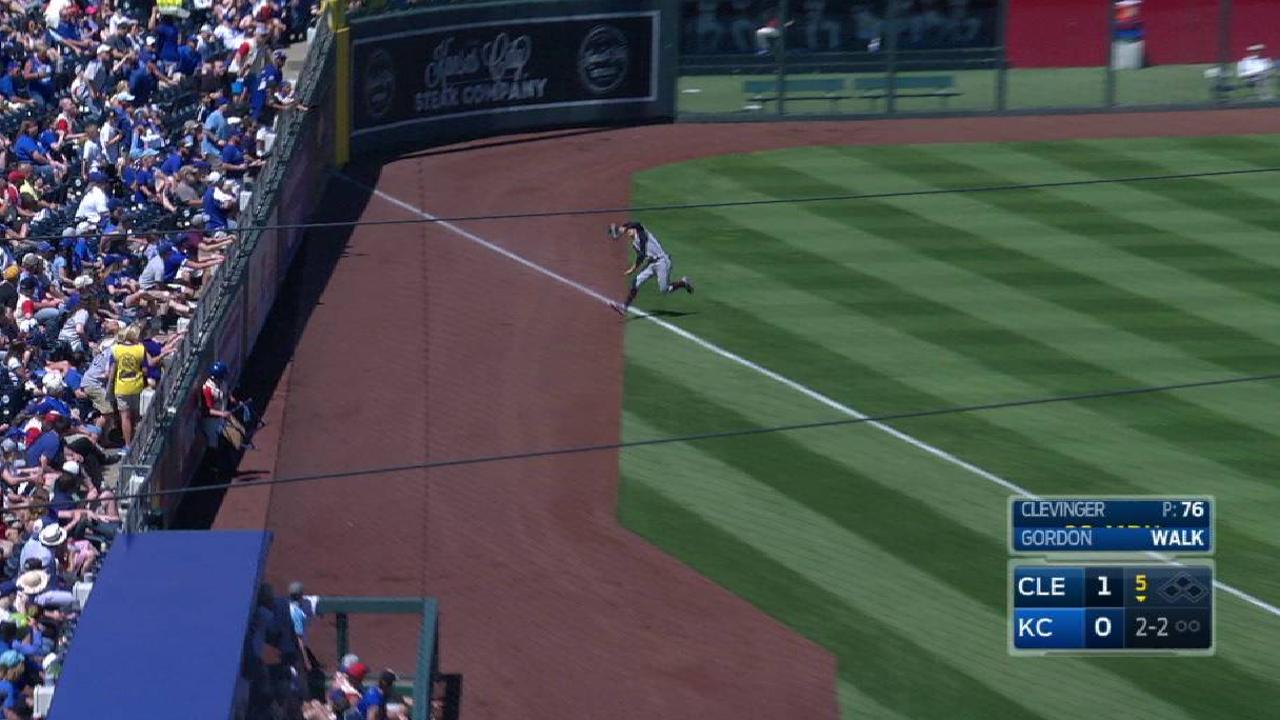 KANSAS CITY -- The struggling Royals haven't had a ton of fun on the field lately. But a select few got their share of good times off the field on Saturday night.
A few hours after the Royals lost to the Indians at Kauffman Stadium on Saturday afternoon, catcher Drew Butera, designated hitter Brandon Moss, pitcher Travis Wood, first baseman Eric Hosmer and super utility man Whit Merrifield not only attended a Garth Brooks concert in downtown Kansas City, they got to be on stage with the country star.
"Once in a lifetime, that's for sure," Merrifield said.
The rendezvous with Brooks was arranged by Royals director of team travel Jeff Davenport. To start with, the players sat and watched the concert at the Sprint Center in the third row.
Then about three-fourths of the way through the concert, the group headed backstage. And then when Brooks started playing "Friends in Low Places" -- a former sixth-inning anthem at Kauffman Stadium -- the group headed on stage armed with T-shirt launchers.
It was a ROYAL BLAST! Thanks for coming out @Royals!!!!! love, g #GARTHinKC

Video: https://t.co/kT0nAlGPzo pic.twitter.com/fMmIdcebAt

— Garth Brooks (@garthbrooks) May 7, 2017
"It was different. It was out of our element," Merrifield said. "It was definitely a rush. You always dream about walking out on stage with that many people looking at you.
"And they warned us about those launchers that they had 200 pounds of PSI, so don't shoot at anyone."
Later, Merrifield, who grew up a huge Brooks fan, and the rest of the Royals got to meet and chat with Brooks.
"We were just hanging out," Merrifield said. "He was in a 'Life is Good' T-shirt with ratty jeans and just regular New Balance shoes. You'd never know he was a superstar.
"We didn't know until we got there that we'd get to meet him. He was the most approachable celebrity I've met."
Oh, and Merrifield also enjoyed the show itself.
"He's just got insane energy," Merrifield said. "He's the superstar of superstars."
Jeffrey Flanagan has covered the Royals since 1991, and for MLB.com since 2015. Follow him on Twitter @FlannyMLB. This story was not subject to the approval of Major League Baseball or its clubs.