Sanchez throws pain-free bullpen session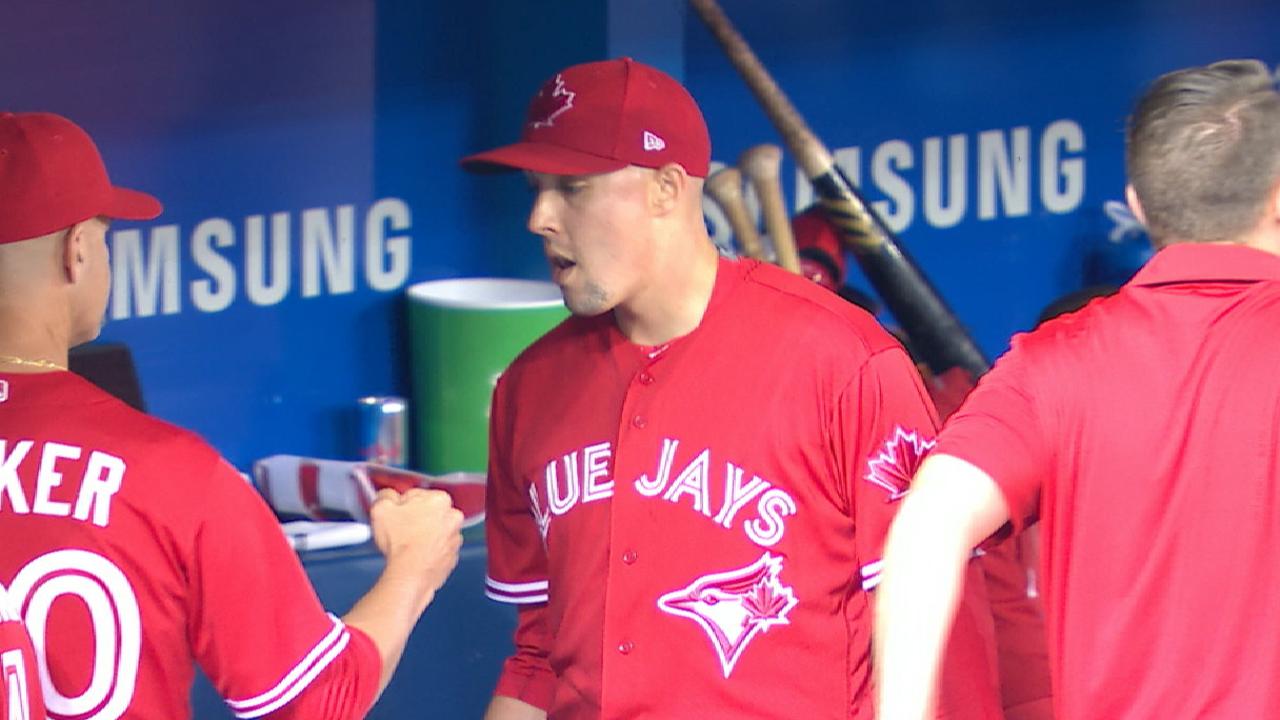 ST. PETERSBURG -- Blue Jays starter Aaron Sanchez returned to the mound on Sunday morning, tossing a 33-pitch bullpen session without limitation as he recovers from a split nail on his right hand.
Sanchez, 0-1 with a 4.05 ERA in three starts, said he was able to mix in all of his pitches -- including his curveball which had given him issues -- freely without pain. He plans to make a start on Tuesday in an extended spring training game before rejoining the Blue Jays sometime during the next homestand.
"Everything went well. No pain in the finger," Sanchez said before Toronto's matinee against the Rays at Tropicana Field.
"Everything felt like it was coming out nice and easy. … I know before, kind of when I got into the last bit of my delivery, kind of at the end, I was a little hesitant, wondering if that thing's going to split or if there's going to be another problem. But the last four or five days, there's been no issues."
The 24-year-old was lifted after just one inning in a 3-1 victory over the Rays at Rogers Centre on April 30 when the finger -- which had been previously plagued by a lingering blister issue in Spring Training, forcing him to a stint on the 10-day disabled list -- began to bleed when the nail split horizontally.
Though he admitted the healing process has been slow, with trainers monitoring its progress each day, Sanchez was encouraged by the side session.
"Not knowing how it was going to be coming off the mound, I actually got on a few there at the end," he said. "I was pleased with it. Definitely moving in the right direction. It makes me happy moving forward."
The most difficult part of the recovery process, Sanchez said, has been the fact that he can't contribute on the field, especially with the Blue Jays entering Sunday at 10-20 -- 10 games behind the first-place Yankees in the American League East.
Still, the All-Star would much rather get through the issue now rather than having it carry on well into the season and beyond.
"I understand if it takes 20 games to heal up and I'd be clear the rest of the year, and I'd be clear for the rest of my career, in the big picture, it doesn't really seem that big," Sanchez said.
"But hopefully this is the end of it."
Jeff Odom is a contributor to MLB.com based in St. Petersburg who covered the Blue Jays on Sunday. This story was not subject to the approval of Major League Baseball or its clubs.