Bundy wowing O's with quality-start streak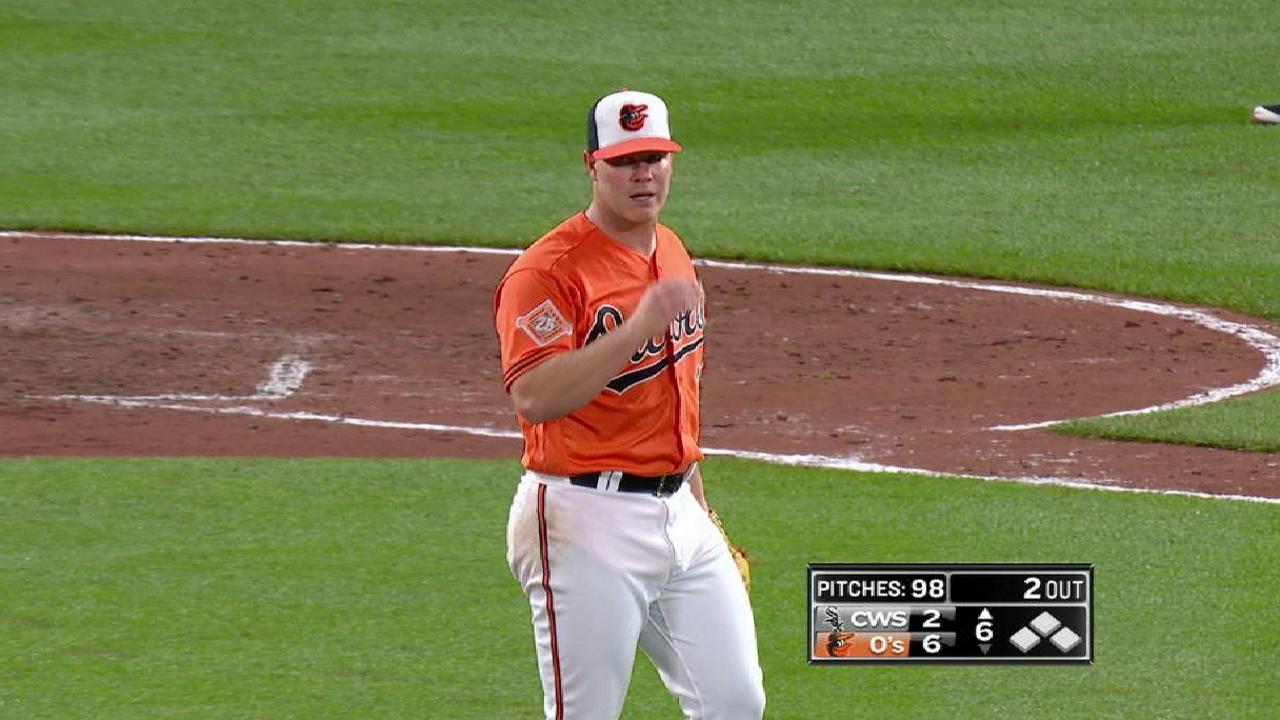 BALTIMORE -- Where in the world would the Orioles be without Dylan Bundy?
As Baltimore continues to shuffle the deck with its roster, bringing up new arms daily in the wake of starter Kevin Gausman's ejection and Wade Miley's injury-shortened start, the one constant the first five weeks of the season has been the 24-year-old Bundy. The righty turned in his seventh consecutive quality start on Saturday night, tossing six innings in the Orioles' 6-5 series win over the White Sox.
"It means I'm on a roll," said Bundy, who is tied for the Major League lead with five wins. "I feel good, and my body feels good. And I'm just going out there every time, trying to give my team a chance to win."
Was Bundy dominant? No. Was it his best outing? Hardly: It actually raised his ERA to 2.17. But, once again, the righty was able to work out of some potential jams and give the O's exactly what they needed. It's what they've come to depend on from Bundy, who is pitching more like a veteran starter than a guy in his first full year in a Major League rotation.
"I've always been impressed with him," Orioles manager Buck Showalter said. "I think [it's] the respect he has for what you have to do to be consistently successful here. He knows how quickly it can go. I don't think he gets too wound up in the real good and the real bad. He can turn the page on something good, and turn the page on something bad.
"For a guy that came out with all the hoopla surrounding him, I think maybe, in the long run, some of the best things that happened are some of the challenges he's gone through that's made him kind of develop into a more complete pitcher."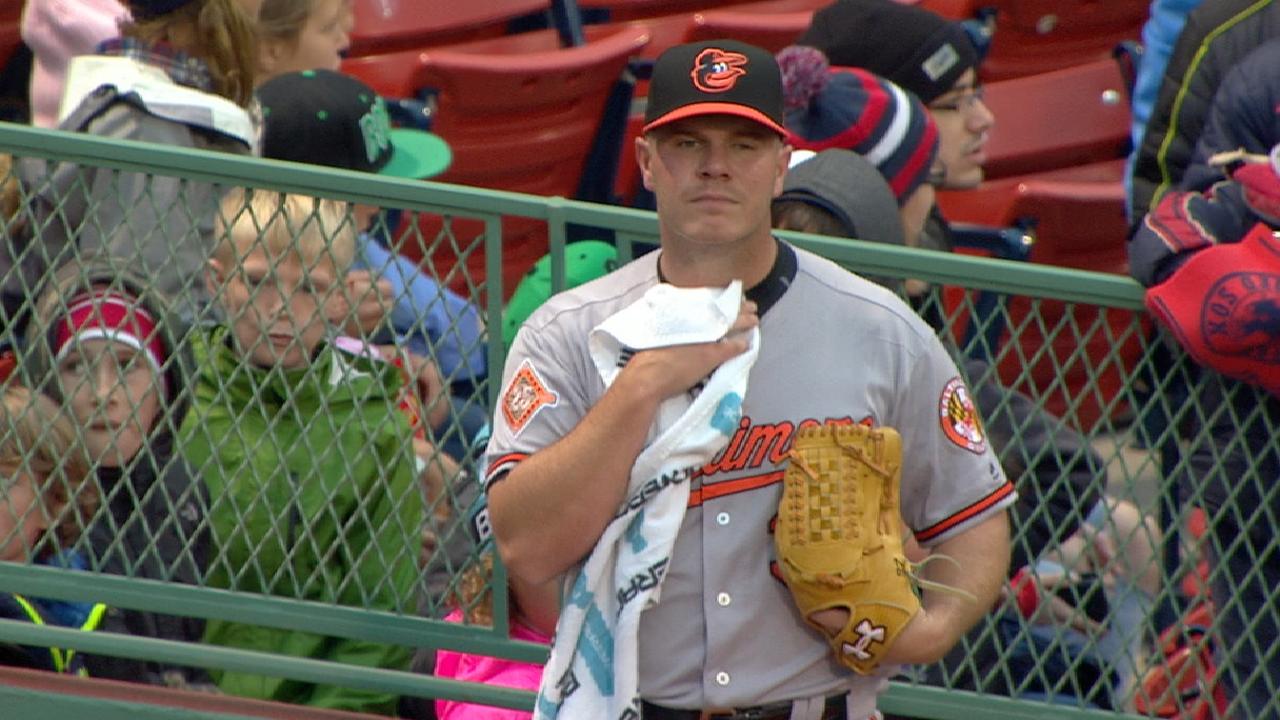 Bundy, seemingly unflappable on the mound, held the White Sox to three runs on six hits and a walk -- including a solo homer -- over the 105-pitch outing. Staked to a three-run lead, Bundy threw four consecutive zeros to start the game.
"It's been my goal since when I got drafted by the Orioles, to become a dependable big league starter. And I haven't done that until it seems like last year," said Bundy. "I'm just thankful and humble that I got the opportunity to start in the big leagues, and I'm just trying to take advantage of it."
Bundy, who had just three quality starts in 14 tries last year, is certainly doing that in 2017. He has now allowed two or fewer runs in five of his starts, leaving with a lead in all but one. He's gone seven innings three times, and entered Saturday as one of just four pitchers in the Majors with at least six quality starts.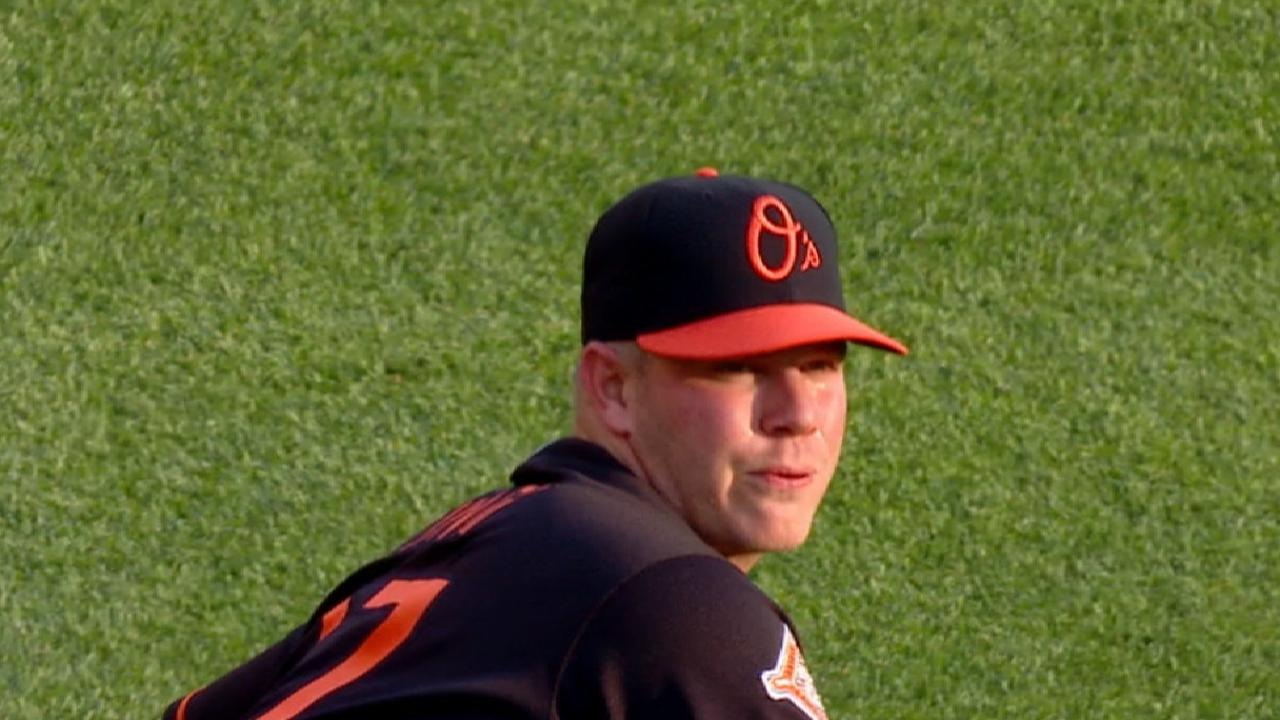 While he's not as limited innings-wise as last year -- when he worked from the bullpen -- the O's will look for ways to give Bundy extra rest, and keep his innings in check.
"He's in a good place," Showalter said. "He's pitching. He's got a purpose to everything he's doing. Give [him] a catcher with good imagination like our guys do, you can give yourself to have some success. He's been good. Fun to watch."
Brittany Ghiroli has covered the Orioles for MLB.com since 2010. Read her blog, Britt's Bird Watch, follow her on Facebook and Twitter @britt_ghiroli, and listen to her podcast. This story was not subject to the approval of Major League Baseball or its clubs.