Garza provides Crew veteran presence in staff
Right-hander throws seven innings, allowing one run, Saturday vs. Pirates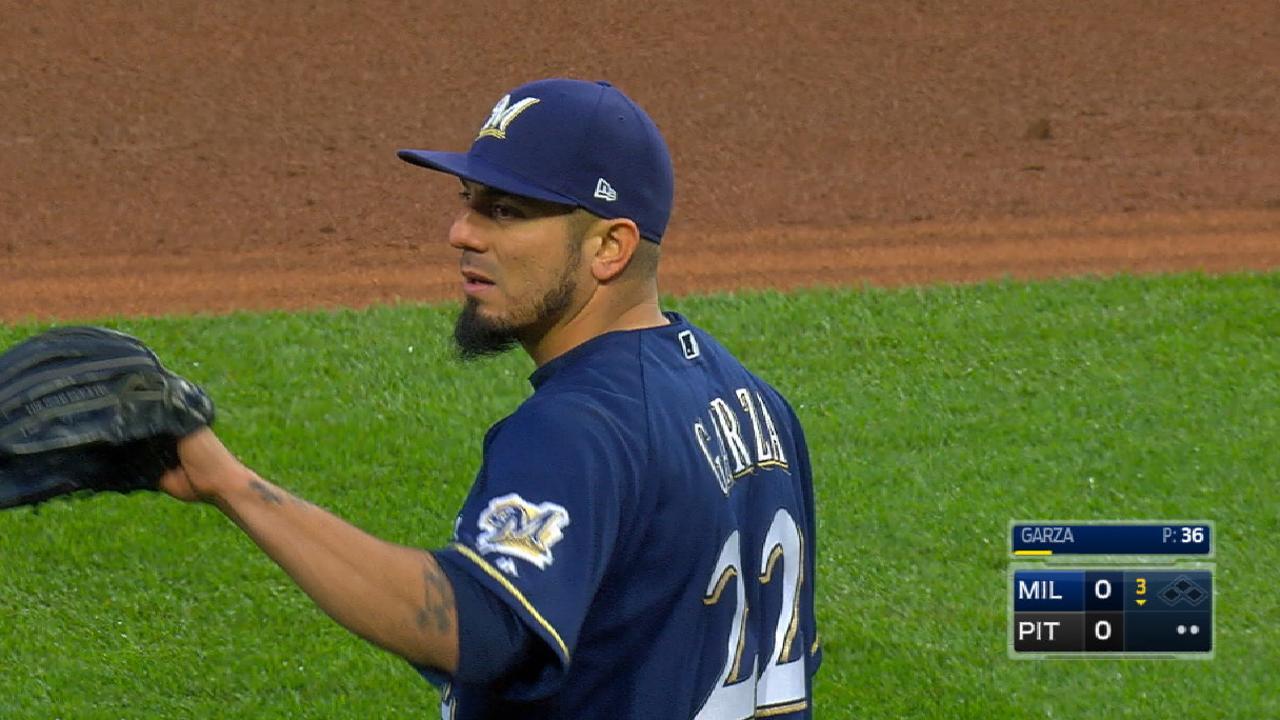 PITTSBURGH -- Matt Garza delievered his second straight quality start on Saturday in the Brewers' 2-1, 10-inning loss to the Pirates.
The veteran right-hander sqaured off against Pirates ace Gerrit Cole, and he matched his counterpart with seven innings of one-run ball.
"Garza pitched great," Brewers manager Craig Counsell said. "He made some big pitches. He made a big pitch in the sixth on Andrew McCutchen. Travis Shaw made a beautiful play, and we got a double play in the seventh. Garza was outstanding. He pitched very well."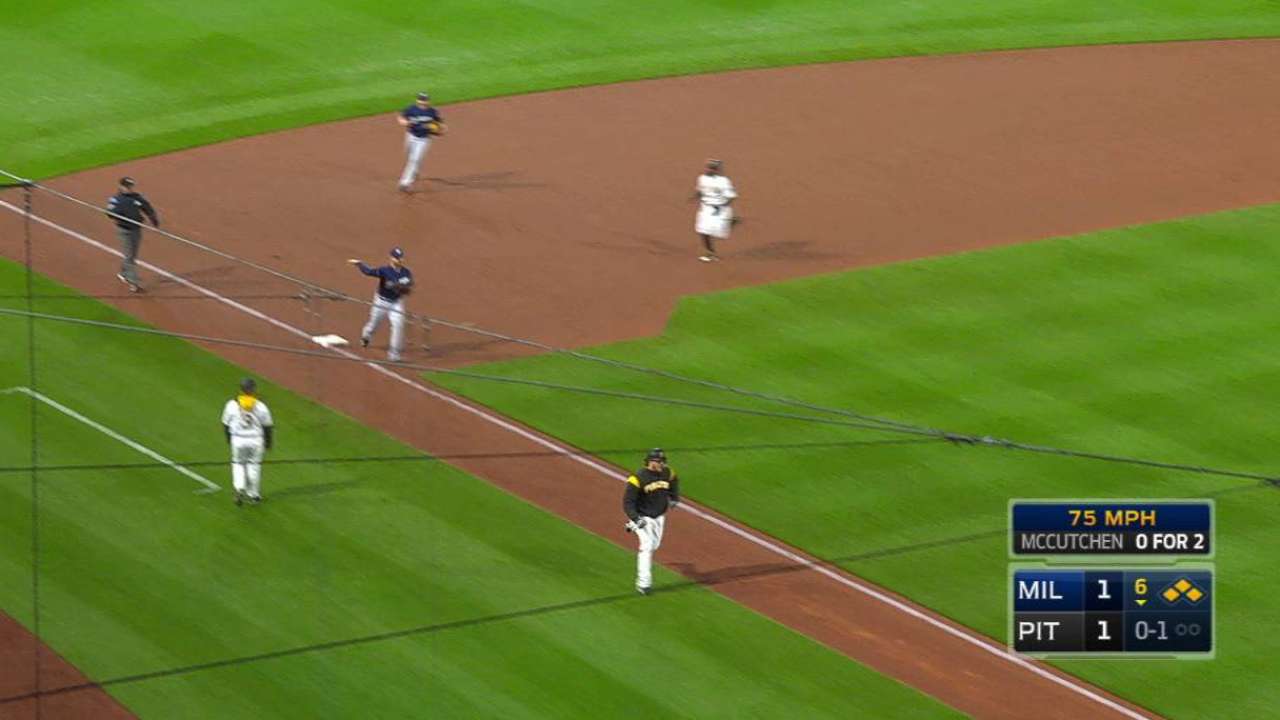 After starting the season on the 10-day disabled list, Garza has accumulated a 2.55 ERA through three starts. He scattered eight hits and struck out four on Saturday, throwing 58 of his 86 pitches for strikes. Garza didn't walk a batter for the second straight start, but he got a no-decision for his efforts, because Cole was also impressive over seven innings.
"I had to battle that guy, and I used to be that guy," Garza said of facing Cole. "I used to be able to come in and just let it eat, and I tip my hat at the end of the day. It was fun seeing a guy like that, because that's where I was, and I like the guy I am now. I'm able to use my stuff with control and locate, and I'm pretty proud I didn't walk a guy tonight. Trying to command my stuff, and that's what I'm doing now: pitching."
On a young Brewers roster, Garza and his 265 career starts bring plenty of experience to the rotation.
"Just getting starting pitchers performing and doing well is big," Counsell stated. "He's got into the seventh inning his last two starts, and that's important. He's done it well. He's made pitches.
"As much as anything, just having a guy you roll around every fifth day. He's in a good spot right now, and he's pitching really well."
Garza was pleased with his effort, but he wants to keep things in perspective.
"I'm not looking that far ahead," Garza explained. "I'm just looking to tomorrow, just going to take it one day at a time. Sometimes we put the cart before the horse and we get run over, so I'm just going to keep going one day at a time."
George Von Benko is a contributor to MLB.com based in Pittsburgh. This story was not subject to the approval of Major League Baseball or its clubs.