Teheran unable to reverse trend at new home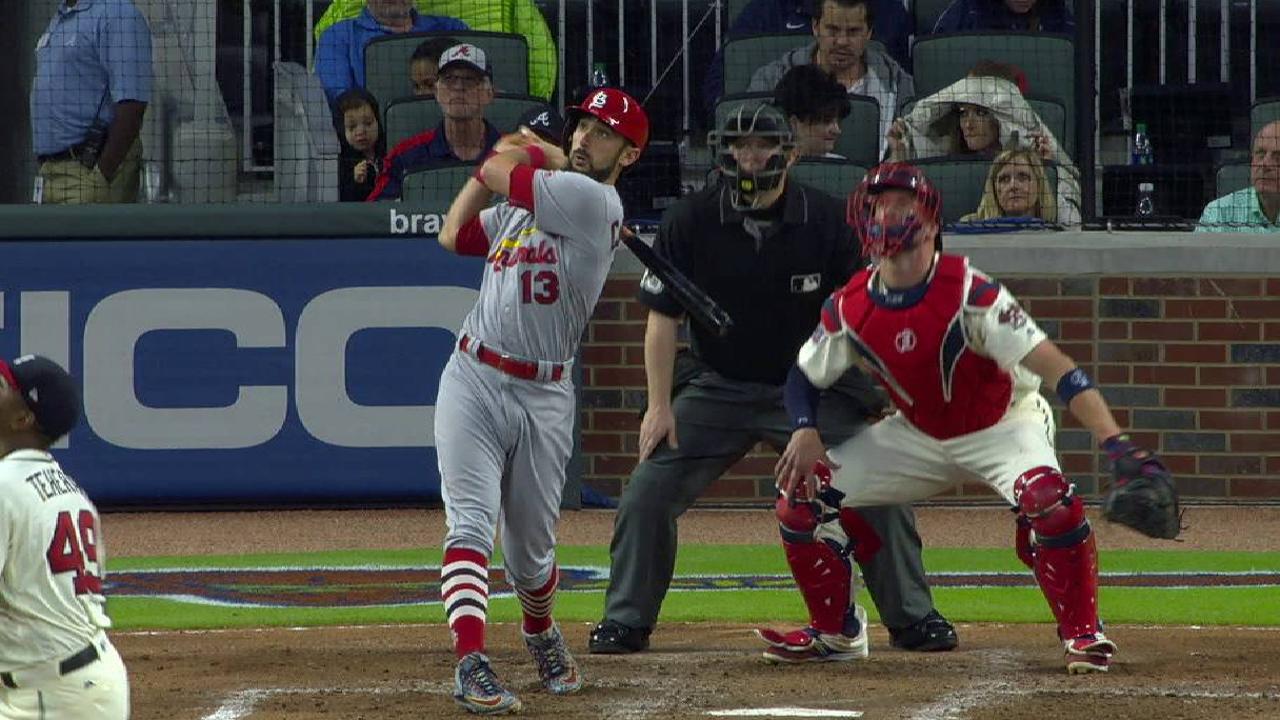 ATLANTA -- Instead of stopping the bleeding this homestand, Julio Teheran extended his own SunTrust Park struggles and further distanced himself from the success he had while revitalizing his career last year.
As Teheran surrendered a pair of home runs and needed 110 pitches to complete five innings during Saturday night's 5-3 loss to the injury-depleted Cardinals, the Braves were reintroduced to what has recently become an all-too-familiar position of having to wonder what might have been had their pitching staff not put them in an early hole.
"It's just one of those weeks," Braves manager Brian Snitker said. "I think we're better than what we've shown. Our offense has gone through a stretch before. It's going to happen. We've got a long way to go. These guys are going to continue to work and continue to grind it out with their job. We'll get better, and we'll turn it around."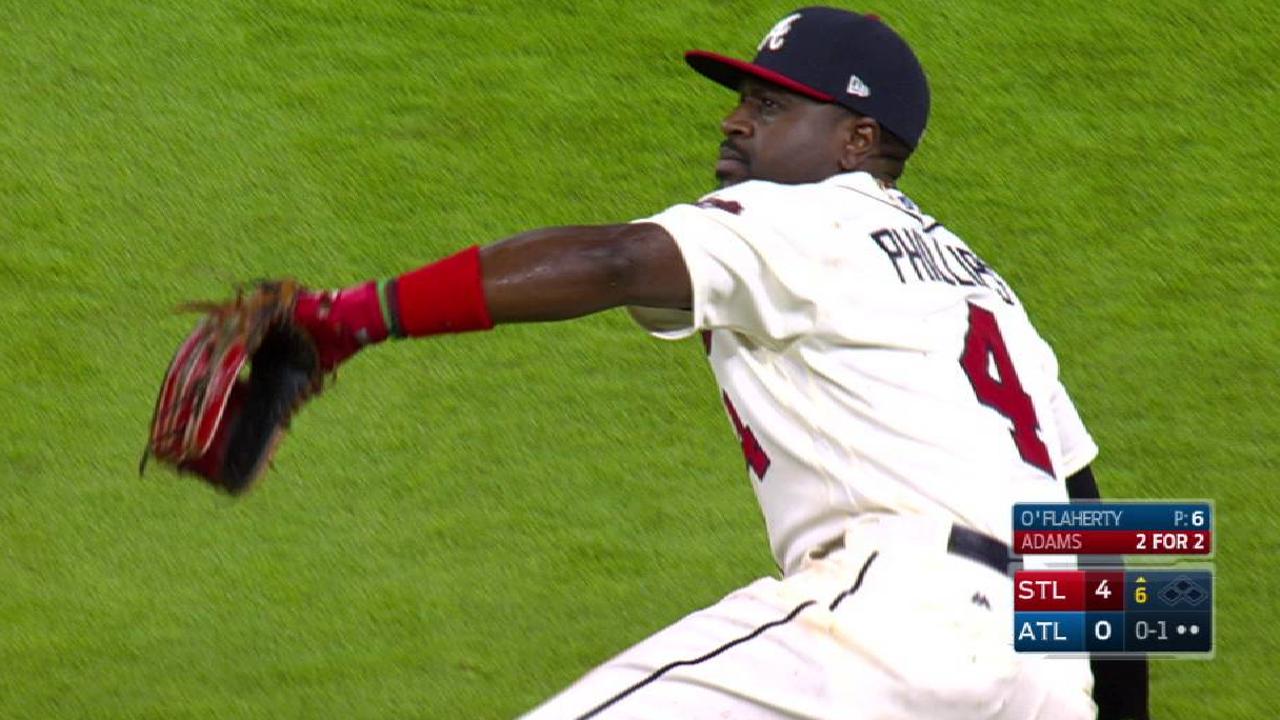 When the Braves concluded a road trip last weekend, their pitching staff had compiled a 4.13 ERA through this season's first 23 games. It was obvious both the rotation and bullpen had warts. But even the ultimate pessimist might have shied away from predicting what has transpired through the first five games of this homestand.
While winning just one of the four games played since returning to their new home, the Braves have seen their pitching staff allow 45 runs (42 earned) over 45 innings. Even with R.A. Dickey providing six solid innings during Tuesday's win over the Mets, the rotation has posted a 9.00 ERA during this span. The bullpen was tagged for 11 runs after Bartolo Colon's early exit on Wednesday and has been scored upon in each of these past five games.
"The other teams we've been facing, they've been swinging the bat," Braves center fielder Ender Inciarte said. "Sometimes, it's going to go like that. Our pitchers are doing their best to stop the other team from scoring runs, but sometimes it's just not going to happen."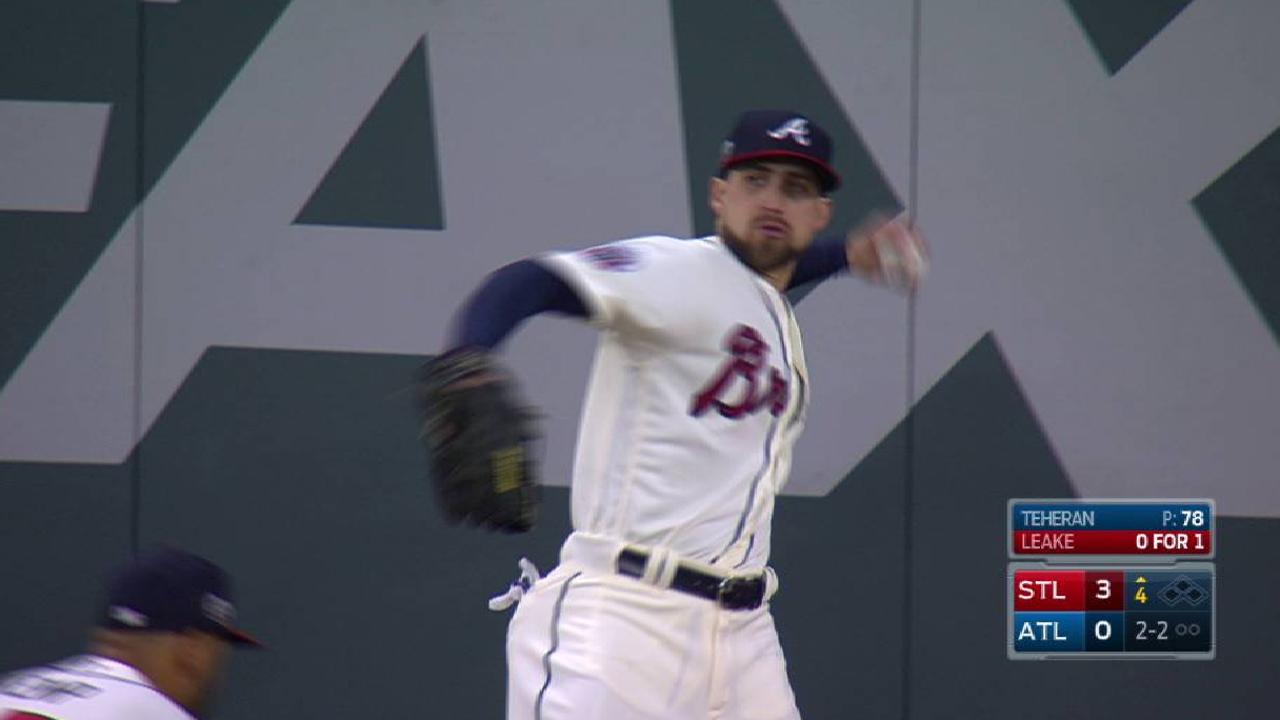 Over the past couple weeks, there has been indication that SunTrust Park will prove to be an offense-friendly park. Though the Braves have had some fun hitting in their new home, they have been outscored 45-22 during this homestand.
Other than the two starts he has made at Citi Field, Teheran has certainly not looked like the same guy who rejuvenated his career as he posted a 3.21 ERA over 30 starts during a 2016 All-Star campaign. He has issued 4.46 walks per nine innings as opposed to 2.0 last year. But the 4.69 ERA he has fashioned through this season's first seven starts is a product of the fact he has surrendered 22 hits, including five homers, while allowing 17 earned runs over his past 15 innings at his new home park.
"I just focus on making my pitches," Teheran said. "I don't really think about if it's a hitter's park or a pitching park. Whenever you don't make your pitches, you're going to pay for it here or wherever you pitch."
Mark Bowman has covered the Braves for MLB.com since 2001. This story was not subject to the approval of Major League Baseball or its clubs.