Tomlin rebounds with best outing of season
Right-hander delivers 7 innings of 3-hit ball in Tribe's win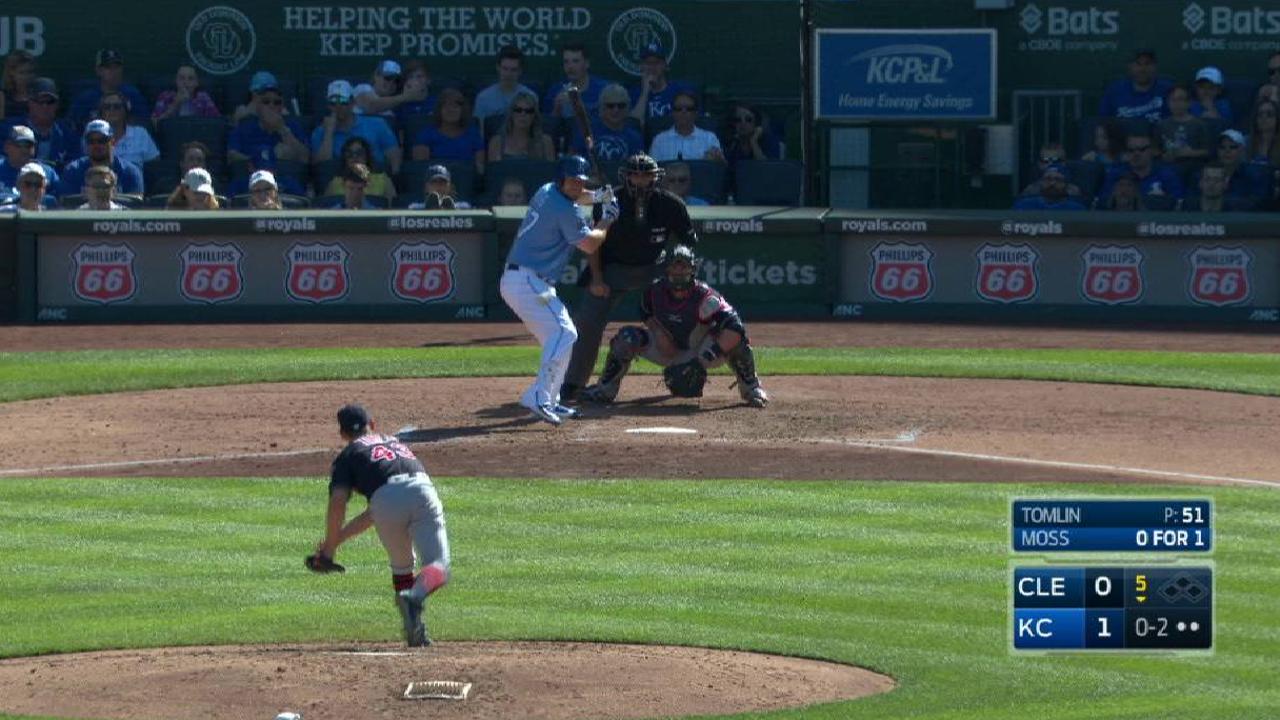 KANSAS CITY -- At the outset of the day, the starter numbers didn't look good for the Indians.
Josh Tomlin entered Saturday's start with an 8.87 ERA while the Royals' Jason Vargas was at 1.42. But Tomlin didn't back down an inch with little margin for error. The right-hander came through with his best outing of the season, delivering a season-high seven innings of three-hit ball in Cleveland's 3-1 victory.
This was the Tomlin the Indians hope to see on a consistent basis after a couple of rough outings early in the year.
"He pitched about as good as he can pitch," Indians manager Terry Francona said. "They got a couple of hits to score a run and fortunately it didn't hold up. If he doesn't pitch like that, we lose."
It was the lowest hit total allowed by Tomlin since Aug. 20, 2015, when he surrendered just two hits to the Yankees. And since Tomlin is known for avoiding walks, that meant he was destined to have an extremely good day.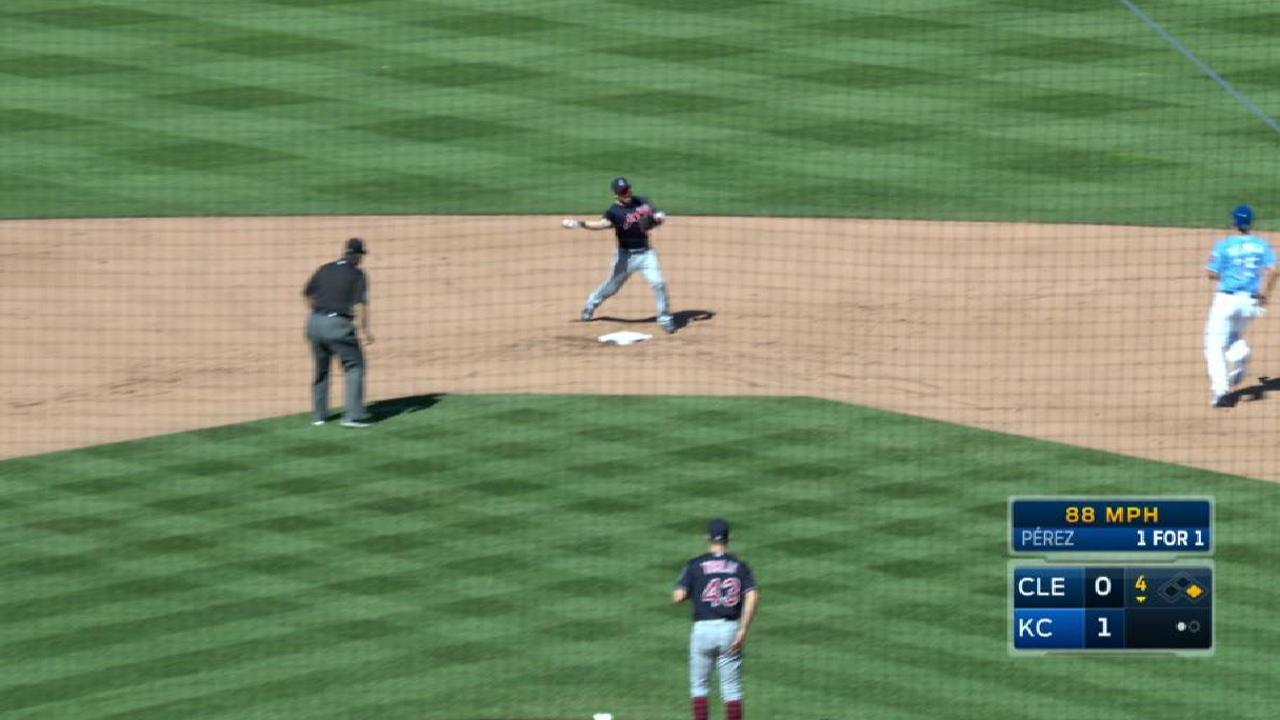 "All four pitches were working pretty well," Tomlin said. "They were in the zone, and I was able to locate them. I knew where they were going. Against a team that aggressive early on, it was pivotal that I had to locate and get quick outs."
Francona had thoughts of keeping Tomlin in past the seventh. He had thrown only 76 pitches. But Francona opted for Andrew Miller in the eighth and then Cody Allen got a save opportunity when Carlos Santana and Francisco Lindor blasted two-out solo homers in the ninth.
"The whole bullpen has been great," Tomlin said. "It's very reassuring when you come out of the game and know we have those guys down there."
Robert Falkoff is a contributor to MLB.com based in Kansas City and covered the Indians on Saturday. This story was not subject to the approval of Major League Baseball or its clubs.