Bullpen can't hold off Tribe in late innings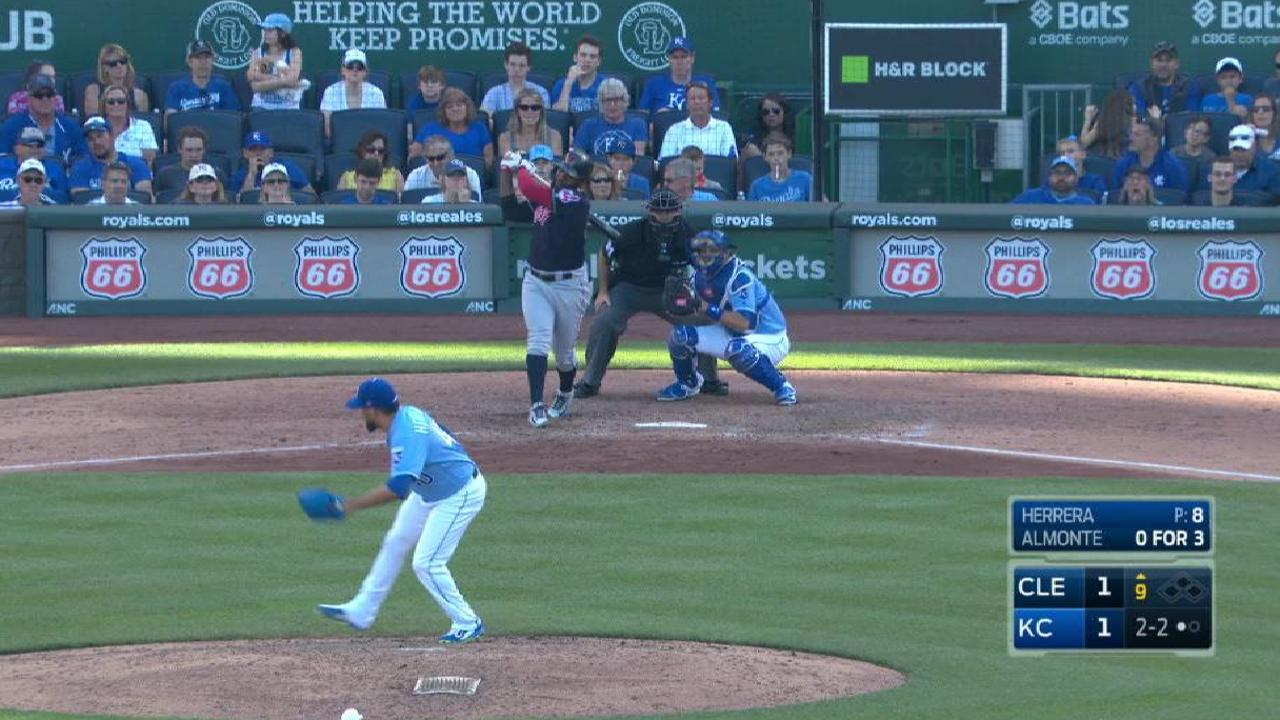 KANSAS CITY -- The Royals' bullpen, so effective in a three-inning shutdown of the Indians in a 3-1 win Friday, couldn't duplicate that performance Saturday in a 3-1 loss.
The bullpen inherited a 1-0 lead in the seventh inning, and left-hander Matt Strahm wiggled out of a jam to keep the advantage.
But the Indians nicked right-hander Joakim Soria for a run in the eighth, and belted two home runs off closer Kelvin Herrera in the ninth.
Herrera sat at his locker afterward somewhat in disbelief. Carlos Santana, who hit the first two-out home run of the inning, had been 0-for-14 lifetime against Herrera with seven strikeouts. During the at-bat, Herrera had fallen behind in the count when he put a 2-0 fastball at 98 mph out over the middle.
"First hit he got is a homer," Herrera said. "Bad luck."
That gave the Tribe a 2-1 lead. At first, Herrera didn't think Santana got it all. But the ball crept over the right-center-field wall.
"I fell behind in the count," Herrera said. "Obviously, I throw hard. It's just bad location. He started running hard. I thought it was in, but obviously, it was out."
Herrera then gave up another home run, this one to Francisco Lindor.
"Bad changeup," Herrera said. "It was poor location today."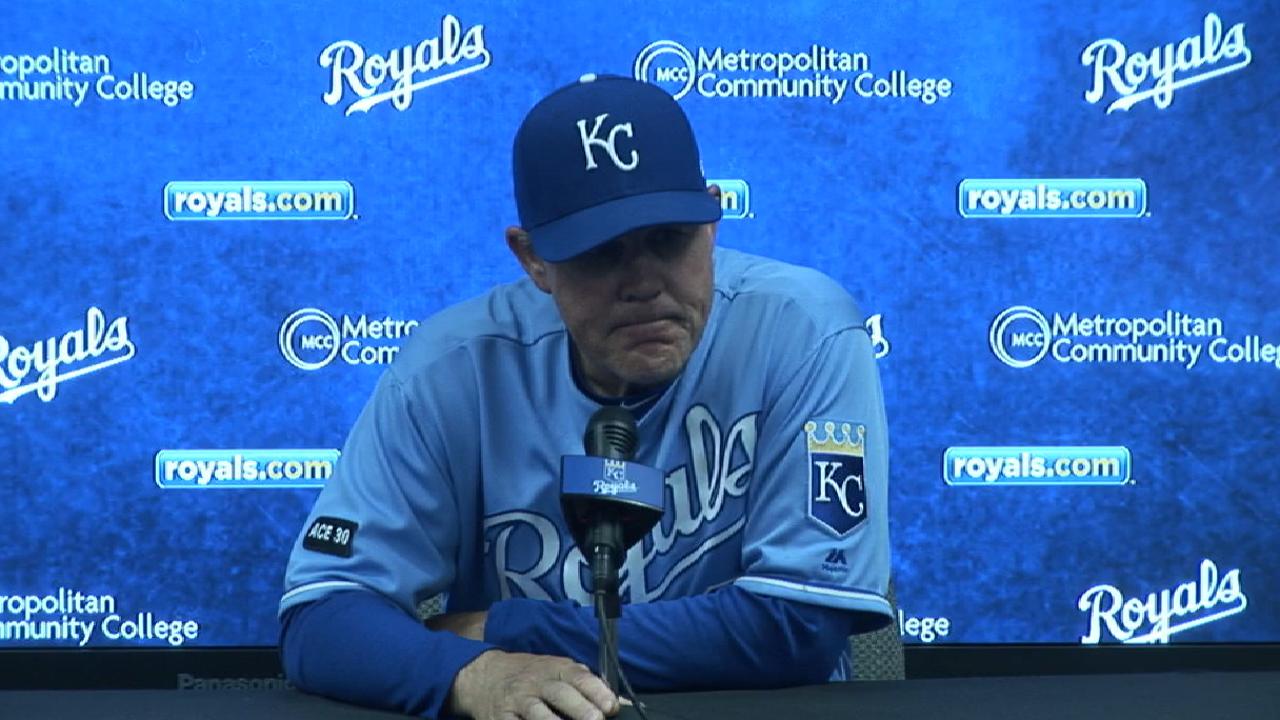 The inning that perplexed Royals manager Ned Yost, though, was the eighth. With the Royals leading 1-0, Soria gave up a one-out single to Michael Brantley on a grounder that Soria tried to stop with his right foot. But the ball, instead of rolling harmlessly to shortstop Alcides Escobar for a likely out, caromed off Soria's foot into short left field.
Edwin Encarnacion followed with a broken-bat blooper that squibbed just past the vacant right side of the Royals' infield, and the Indians had runners at the corners. After a strikeout of Jose Ramirez, Jason Kipnis flipped an RBI single into center and the Tribe tied it, 1-1.
"Ball off his foot. Then a freaking jam shot," Yost said, shaking his head. "We were playing all around to the left on Encarnacion. Just a jam shot. I don't think we would have got that if we were playing straight up. Then the big strike out of Ramirez.
"And some good hitting from Kipnis. I didn't think it was a bad pitch. Changeup outer half, and he just went with it."
Jeffrey Flanagan has covered the Royals since 1991, and for MLB.com since 2015. Follow him on Twitter @FlannyMLB. This story was not subject to the approval of Major League Baseball or its clubs.