Injured Dodgers starters close to returns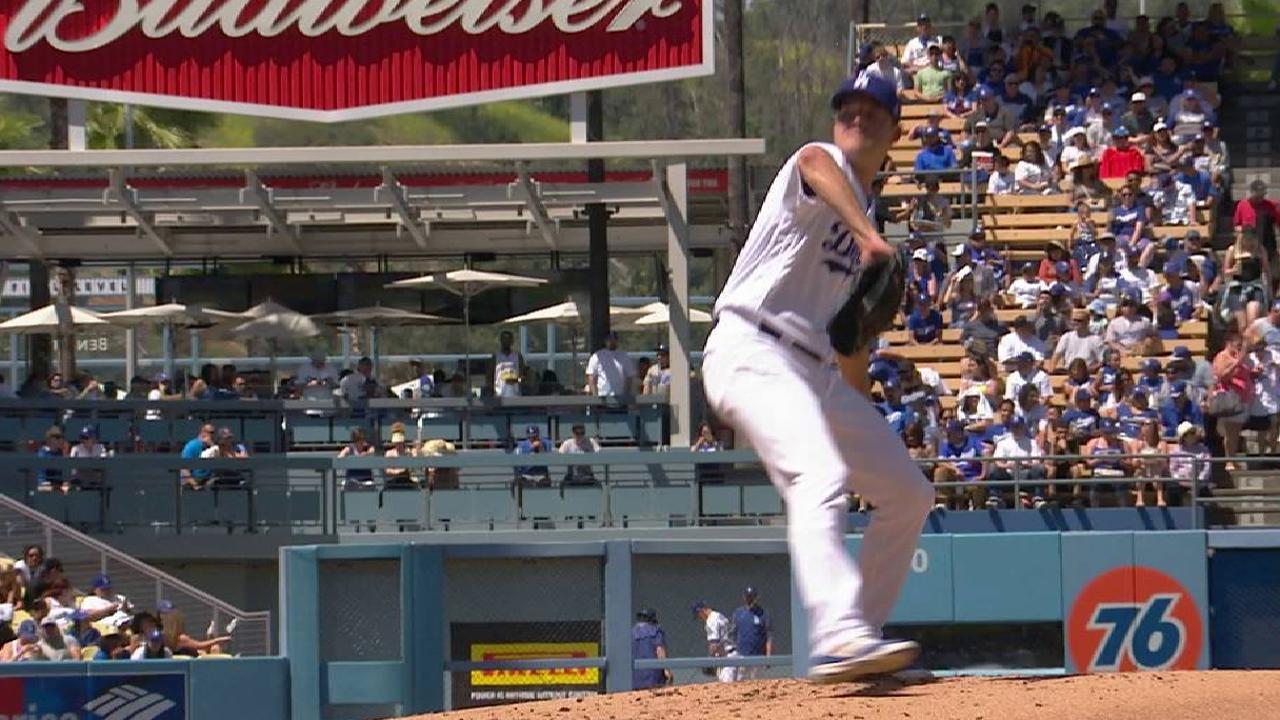 SAN DIEGO -- Dodgers manager Dave Roberts had upbeat updates on three injured starting pitchers before Saturday night's game against the Padres.
Of the greatest immediacy, Roberts said Brandon McCarthy would start Sunday if weather doesn't prevent the series finale from being played. McCarthy was originally scheduled to pitch Saturday night, but had that assignment pushed back one day after suffering an unspecified injury to his left (non-pitching) shoulder in a Wednesday weight room incident.
McCarthy played catch Saturday, although it is unknown if he will be able to swing a bat Sunday.
Rich Hill, on the disabled list most of this season with a finger blister, threw a bullpen session Saturday and Roberts said he is scheduled to pitch five innings or 75 pitches in a Tuesday rehab start. Hill was yanked from a Thursday rehab start during a 29-pitch first inning.
So far, however, Hill said the finger is holding up without a blister flare-up. He said if the rehab start goes well, he is close to returning to the club, although Roberts said that means he needs to get batters out efficiently Tuesday to show he's ready.
"Rick [Honeycutt, pitching coach] said it was good, not great, but the finger came out of it great," said Roberts. "A little bit of the message is, if you're one start from making a Major League start, you've got to get guys out."
Roberts said Hyun-Jin Ryu, who will miss one start on the disabled list with a sore hip, will return without the need of a rehab start. He is eligible to return Thursday.
Ken Gurnick has covered the Dodgers since 1989, and for MLB.com since 2001. This story was not subject to the approval of Major League Baseball or its clubs.