Maddon wants to see starters give 'pen a break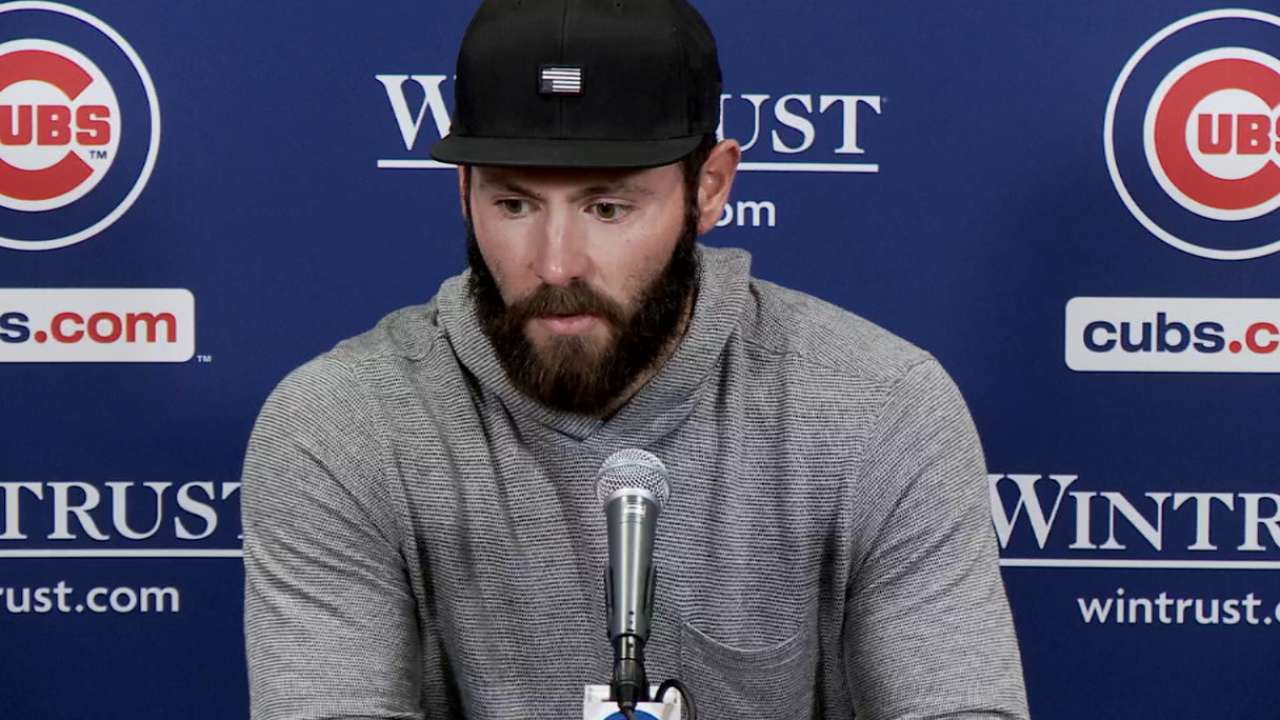 CHICAGO -- Last year, Cubs relievers didn't get much work, as the starters not only led the National League in ERA, but also innings pitched. This season, the bullpen has been busy, and Cubs relievers ranked fifth in the NL in innings pitched entering Saturday.
"If you look at our bullpen, it's easily the best bullpen in the National League on a lot of different fronts and they've been pitching too often," manager Joe Maddon said Saturday.
Chicago's starters ranked ninth in innings pitched, and to get things back on track, Maddon would like to see them go deeper in games. At this point last year, the Cubs had 21 quality starts. They had 10 heading into Saturday's game against the Yankees. Jake Arrieta led Cubs starters with three.
"At the end of the day, you have to have the starting pitchers well to play this game properly," Maddon said.
He couldn't pinpoint one reason for the inability to go deeper in games, and said he does not feel there's any carryover from the fact the Cubs played in the postseason in back-to-back years.
"These guys just need one or two consecutive good starts and it'll start morphing into what it's supposed to look like," Maddon said. "It's May, and I think we're OK. I think they're fine. I don't think they're beat up mentally or have been pushed physically."
Worth noting
• Outfielder Jason Heyward did not start Saturday so he could receive treatment on a sore right knuckle injured when he was diving for a ball on Friday. Maddon said Heyward was available to pinch-hit Saturday.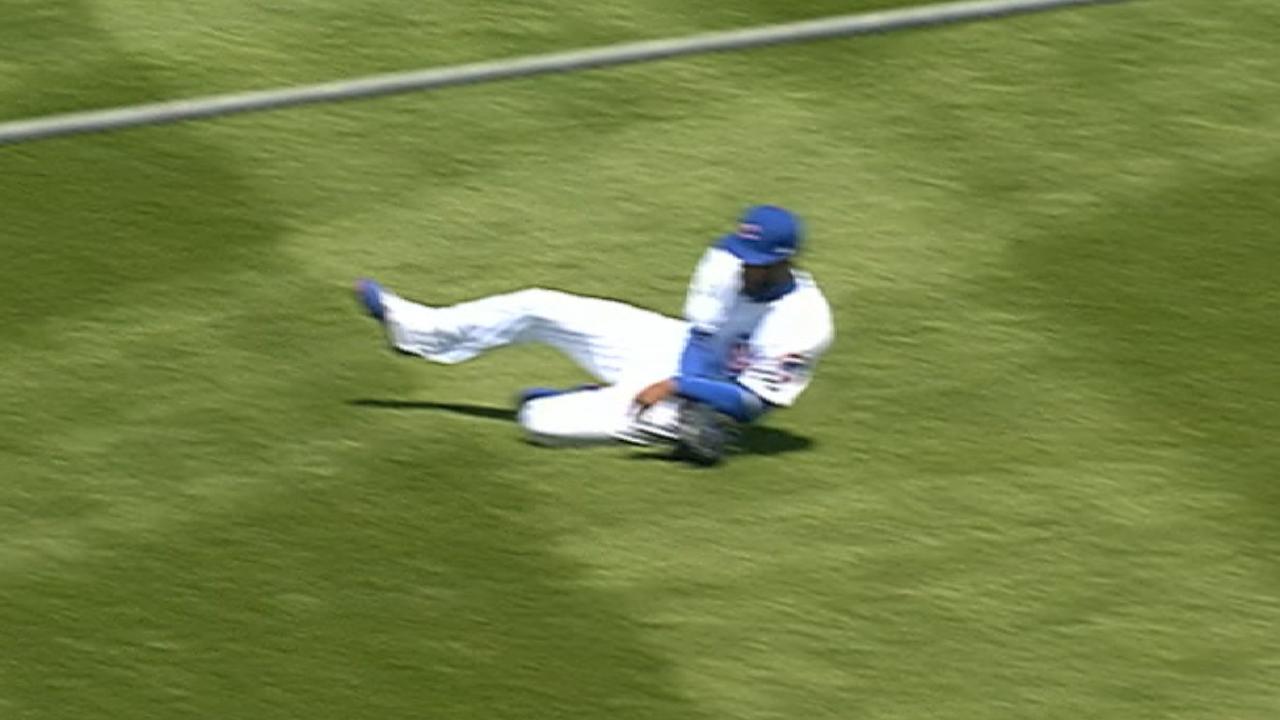 • Would Maddon like to see Major League Baseball adopt an electronic way to call balls and strikes?
"I've been vacillating on that," Maddon said. "I love what's going on [with replay] on the bases. In Spring Training, when it wasn't there, you really found out how much you liked it being there. ... With balls and strikes, it's hard to tell."
Maddon wasn't sure if a strike zone could be adjusted with an electronic device for each player's height and how he stands in the batter's box.
"I think a lot of what's occurring now, maybe some umpires are umpiring to get a good score based on how they're being evaluated, whatever," he said. "Maybe a group is umpiring the good old-fashioned way. I don't know the answer. I'm trying to figure it out myself. We're all looking for the perfect game all the time from an ump and that's not going to happen. We always talk about how pitchers and hitters have to adjust to an umpire."
Carrie Muskat has covered the Cubs since 1987, and for MLB.com since 2001. She writes a blog, Muskat Ramblings. You can follow her on Twitter @CarrieMuskat and listen to her podcast. This story was not subject to the approval of Major League Baseball or its clubs.