Yo to check out reason for hamstring issues
NEW YORK -- Yoenis Cespedes will undergo a series of comprehensive tests Monday, the day he's eligible to return from the disabled list, in an attempt to learn why he continues to suffer from hamstring injuries that land him there.
Mets general manager Sandy Alderson said the slugger is "doing better" from the hamstring pull that sent him to the DL on April 28. But as a precaution, the Mets ordered an evaluation they hope helps keep Cespedes in the lineup once he does return.
"We are bringing him up here Monday to undergo an evaluation that is a little broader than just the hamstring, to try to get to the question of why he might have reoccurring hamstring injuries," Alderson said. "He is progressing well with his hamstring, but we want to take a slightly fuller look, physically, to see if there is something we can do, something preventative we can do."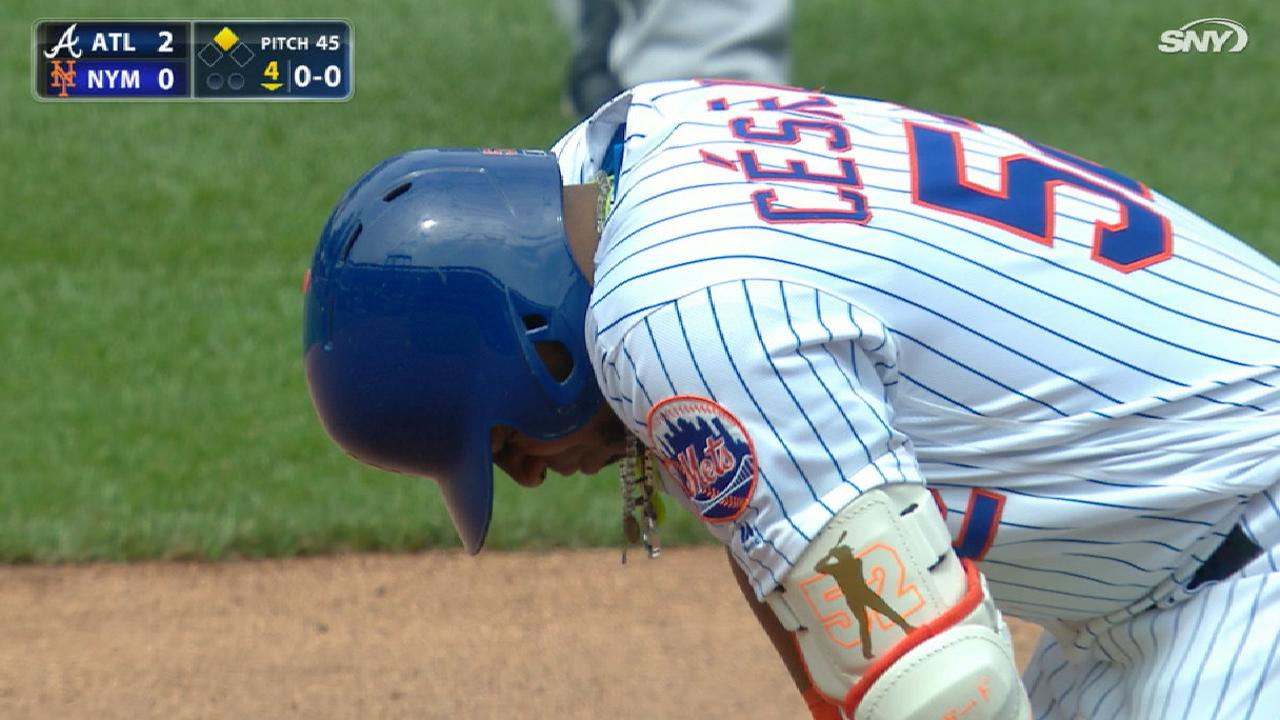 Cespedes has been his typically productive self when on the field this season, hitting .270/.373/.619 with six home runs and 10 RBIs in 18 games. But he also missed 30 games last season, most due to lingering hamstring issues. And the Mets are eager to go to lengths to combat injuries after seeing a slew of players hit the DL over the season's first month.
He's far from the only player the Mets are eager to get healthy.
Worth noting
• Alderson indicated either Seth Lugo or Steven Matz -- or both -- could return by the end of the month, though no specific timetable is known yet. Alderson called late May "a possibility" for the starters, who are both dealing with elbow inflammation. Neither has pitched yet in 2017, and the Mets have a glaring hole in their rotation with Noah Syndergaard out for the foreseeable future with a lat tear.
• First baseman Lucas Duda is scheduled to take 10 at-bats in a simulated game at Class A St. Lucie on Saturday as he rehabs from a hyperextended left elbow. Duda, who missed 115 games last season with unrelated injuries -- last played on April 19. He was scheduled to play the simulated game Friday, but it was rained out.
"He is hopeful he will be back relatively soon," Alderson said. "I know he's anxious to be back."
Joe Trezza is a reporter for MLB.com based in New York. Follow him on Twitter at @joetrezz. This story was not subject to the approval of Major League Baseball or its clubs.