Marlins let Yelich rest tight hamstring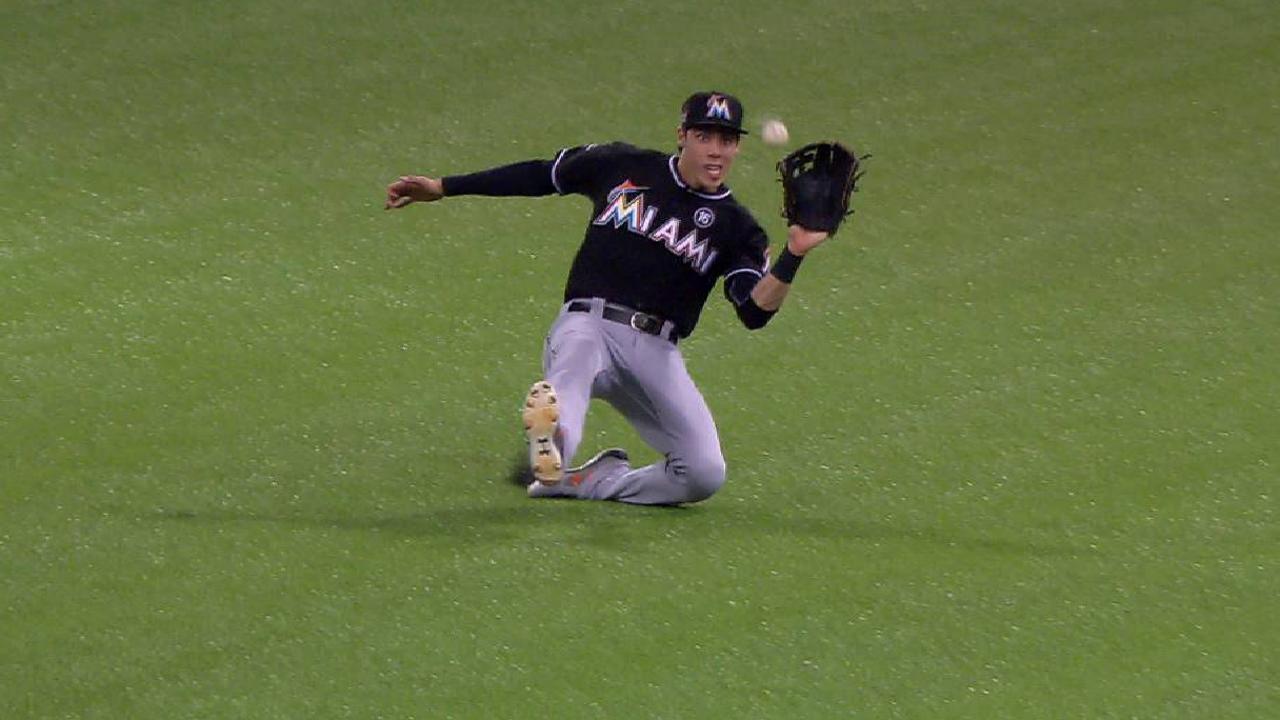 NEW YORK -- Minor ailments are starting to plague the Marlins. On Saturday night, center fielder Christian Yelich was out of the starting lineup due to a tight hamstring.
Manager Don Mattingly said it was for precautionary reasons, and the hope is the 25-year-old Yelich will be ready for Sunday's series finale with the Mets at Citi Field.
The team didn't specify which hamstring, but Yelich felt a little discomfort warming up before Friday's 8-7 loss.
"He felt kind of the same today," Mattingly said Saturday. "He felt like he could have played and stayed under control. It just doesn't seem to make any sense. We'll try to get him back in there tomorrow. It doesn't seem to be worth taking a chance tonight."
Ichiro Suzuki started in center field, while Marcell Ozuna batted in Yelich's customary third spot in the order.
Yelich is batting .272/323/.386 with four home runs and 18 RBIs.
Although Yelich played on Friday, he played it safe on the bases in the fourth inning, going from first to third on Giancarlo Stanton's double into the right-field corner. If at full-speed, Yelich would have scored easily on the play.
"It didn't happen there," Mattingly said. "But that was kind of his reasoning, staying under control right there."
The Marlins are dealing with some aches and pains. Right-hander Edinson Volquez (right thumb blister) and left-hander Wei-Yin Chen (left arm fatigue) are on the disabled list.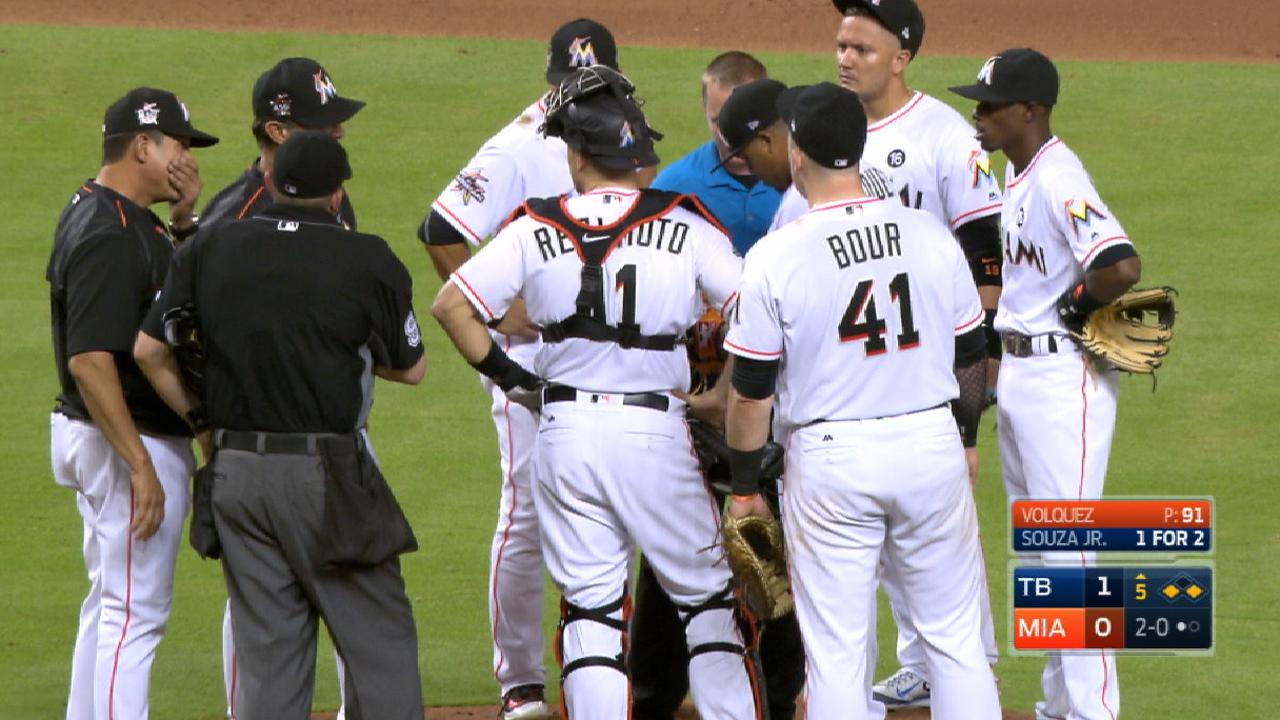 "I know things aren't going really that great for us now," Mattingly said. "But obviously, you don't want to lose [Yelich] for four to six weeks. We're going to give him a day, resolve this, and get him back in there tomorrow, if everything is OK."
Volquez threw a bullpen session on Friday, and he is projected to miss one start.
The Marlins also received encouraging news on Chen, whose MRI on Friday showed no structural damage. Chen is pitching with a mild UCL tear.
The club is confident Chen will miss just one start.
"He had an MRI, and everything is no different from last year," Mattingly said. "We expect him to make his next start.
"I'm sure he will feel better knowing there was nothing there. It really is a matter of being a dead arm or just a little bit of soreness."
Joe Frisaro has covered the Marlins for MLB.com since 2002. Follow him on Twitter @JoeFrisaro and listen to his podcast. This story was not subject to the approval of Major League Baseball or its clubs.