CarGo remaining patient through slump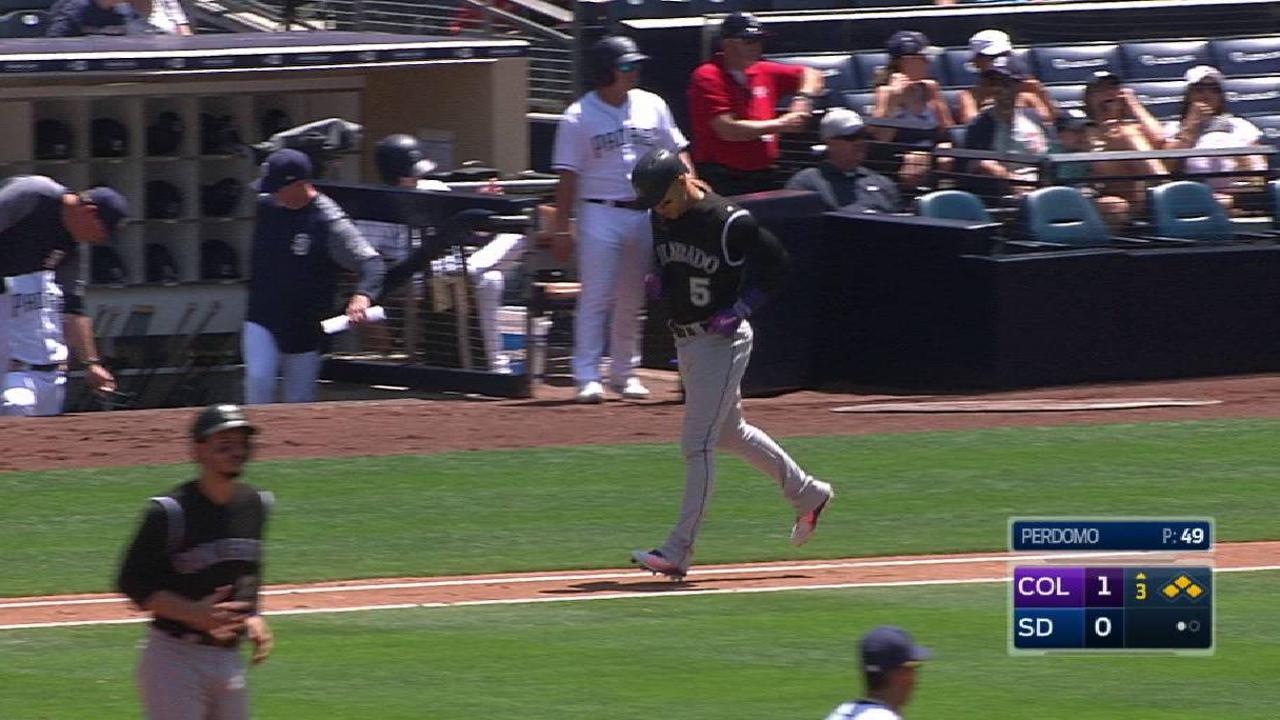 DENVER -- Carlos Gonzalez grabbed a bat and began swinging and limbering up in the Rockies' dugout with the bases loaded in the ninth inning of Friday night's 6-3 loss to the D-backs. But manager Bud Black didn't want to risk the health of Gonzalez's right calf, which cramped up the previous day in San Diego.
Gonzalez believes a hot streak will commence at any time, but it wasn't going to happen early in Saturday night's game; he was out of the lineup the second straight game.
"There was no show. I was ready to hit in case they needed me," said Gonzalez, who took batting practice Saturday and hoped to be available to pinch-hit. "But they didn't want to take a chance. Buddy decided to go with [Pat] Valaika.
"It's always hard staying off the field. It doesn't matter if you're doing well or not. I tell myself I'm going to be there when they need me, and I'm sure I'm going to help the club."
Gonzalez, 31, entered Saturday hitting .200 (20-for-100) with two homers, six RBIs and 24 strikeouts. But concern on his part and that of Black is tempered by Gonzalez's track record. For example, in 2015, he was hitting .201 with four homers, 13 RBIs and 33 strikeouts in 133 at-bats on May 26. He finished at .271 with 40 homers and 97 RBIs.
"You look at his history and the things he has done and realize things are going to turn around," Black said.
At times this year, the most dynamic action Gonzalez has managed is anger at strikeouts or weak contact in situations when big innings are possible.
"You see me slam the bat on the ground and get mad at myself, but it's not because of the slump," he said. "It's more about the game. If I have the game on the line, with one swing I can give us a chance, turn the game around. That's when I get frustrated."
But at least there are no tears.
"My mom has a lot of stories, because when I was in the Minor Leagues, I'd call her and sometimes cry," Gonzalez said. "It was like, 'Mom, I can't take it. I wanna go home.' She would remind me, 'The reason you're going through it is because you love the game, and it's better to go through tough times instead of being here at home.'
"She laughs about it now. I talk to my mom all the time. She says things like, 'I need you to go deep today ... I need you to go off today.'"
Worth noting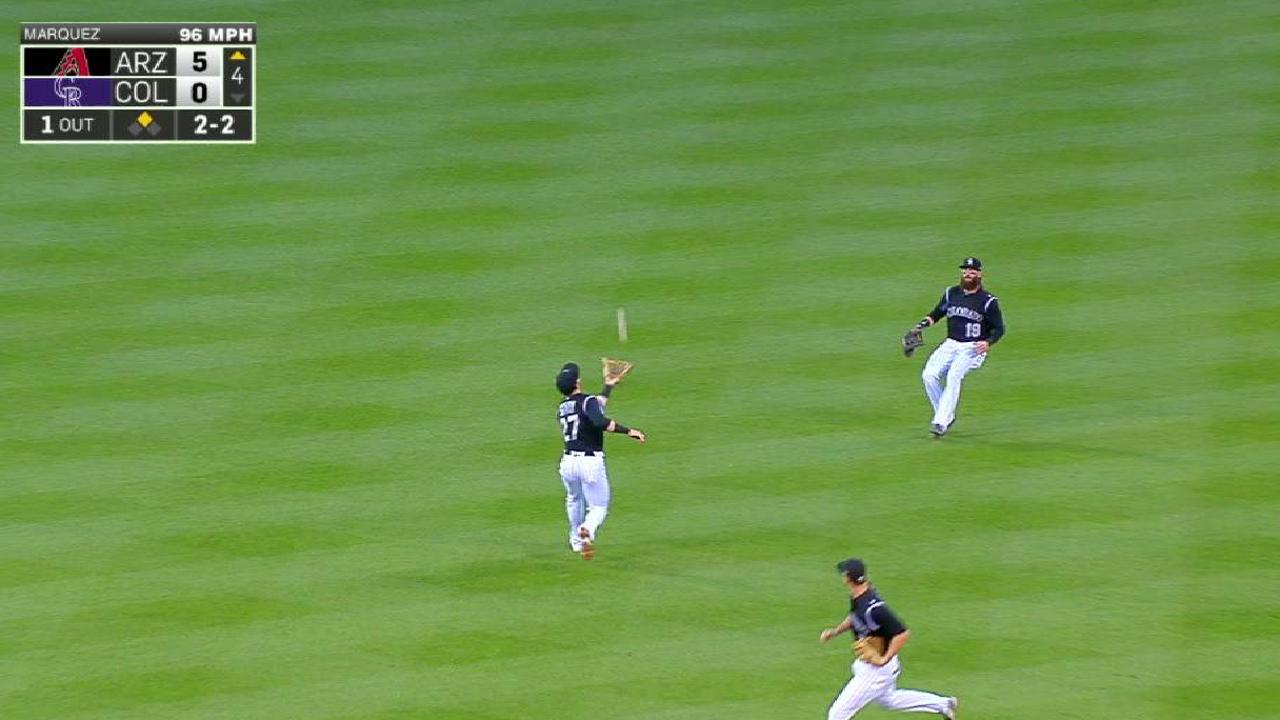 • Shortstop Trevor Story (.155, six homers, 13 RBIs, 43 strikeouts, 15 walks going into Saturday's game) is working with hitting coach Duane Espy and assistant hitting coach Jeff Salazar, who know him best. Black said it's important to limit voices in his ear.
"Everybody's intention is to help the player," Black said. "And everybody means me, hitting coaches, teammates, parents, high-school coaches, next-door neighbor, sports writers, who knows? Barista, Uber cabs, 'John from Broomfield.' He's in the mix. 'Mary from Parker.' Yeah.
"You try to narrow the fundamental aspect of what makes that player perform at the highest level. We've done that. It's one thing to talk about, but it's another thing to do it between the lines. I think Trevor has a good perspective. He's not lost, put it that way."
Thomas Harding has covered the Rockies since 2000, and for MLB.com since 2002. Follow him on Twitter @harding_at_mlb, listen to podcasts and like his Facebook page. This story was not subject to the approval of Major League Baseball or its clubs.