Corbin has rough outing in rematch vs. Rockies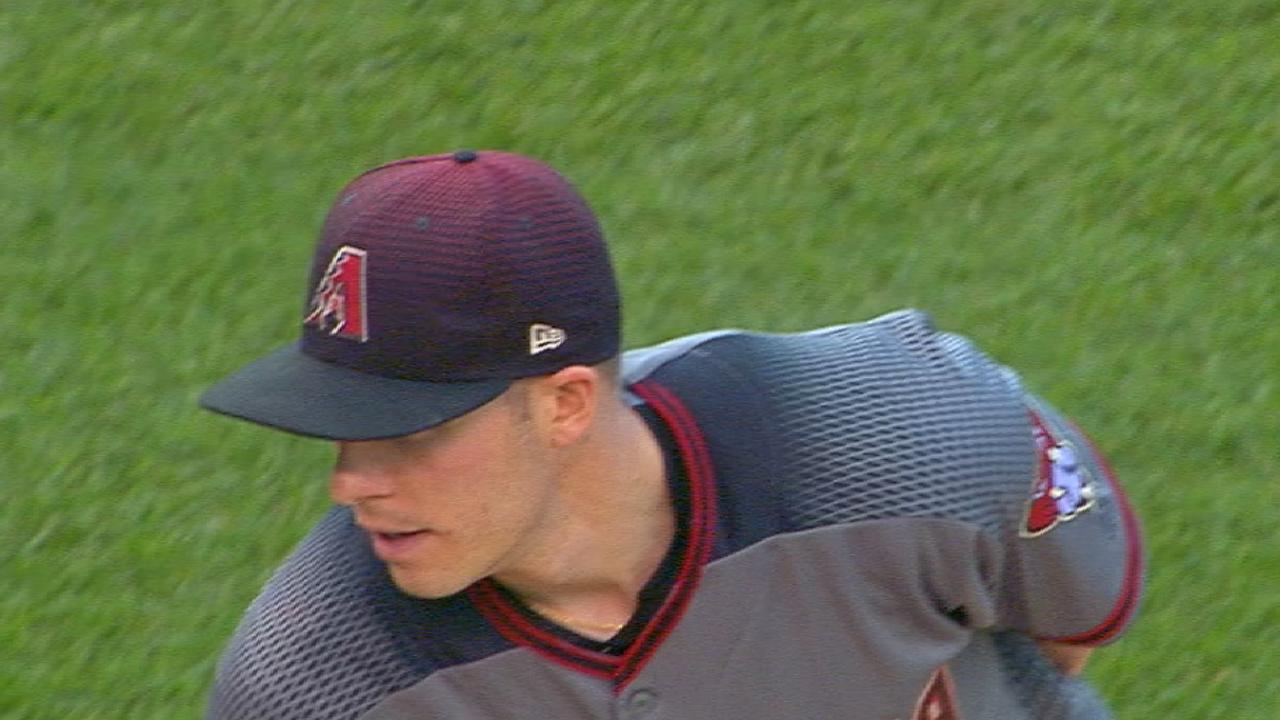 DENVER -- Coors Field can be an unforgiving place, as D-backs left-hander Patrick Corbin was reminded Saturday night. Miss with the location of your pitches and you wind up paying the price.
Corbin, who came into the game third in the National League with a 2.29 ERA, allowed four runs in the first inning of the D-backs' 9-1 loss to the Rockies.
"I felt like his stuff was a little inconsistent," D-backs manager Torey Lovullo said. "I know he was missing with his slider. They waited him out. They did a good job of making some adjustments and made him bring the ball up to their zone. They got into some good hitting counts and didn't miss their pitches."
Corbin (2-4) was coming off one of his better starts of the season last Sunday, also against the Rockies.
In that game, he allowed just two hits over 6 1/3 scoreless innings. By the third batter Saturday, the Rockies had more runs and hits.
Charlie Blackmon led off the game with a double, and a pair of singles followed before Corbin got his first out. Right after that, Mark Reynolds blasted a home run to left-center and the Rockies were up 4-0.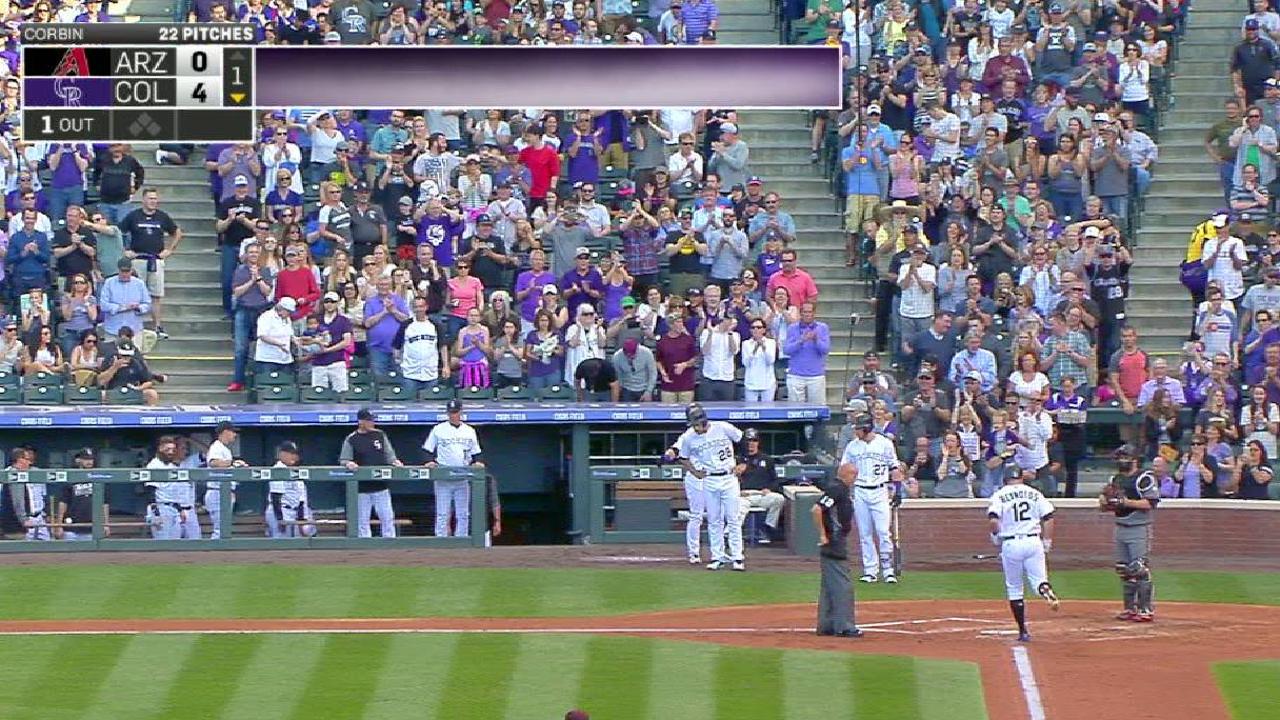 "Just made some mistakes, missed location there and hung a changeup for the homer," Corbin said. "It's tough to keep them off the board if you're doing that."
The first inning not only gave the Rockies an early lead, it also took a lot out of Corbin, who had to throw 39 pitches to get through it.
"Throwing about 40 pitches there in the first inning, it's always tough to come back," Corbin said. "I was just trying to get into the sixth. That was my goal there to save the bullpen. Wasn't able to do that."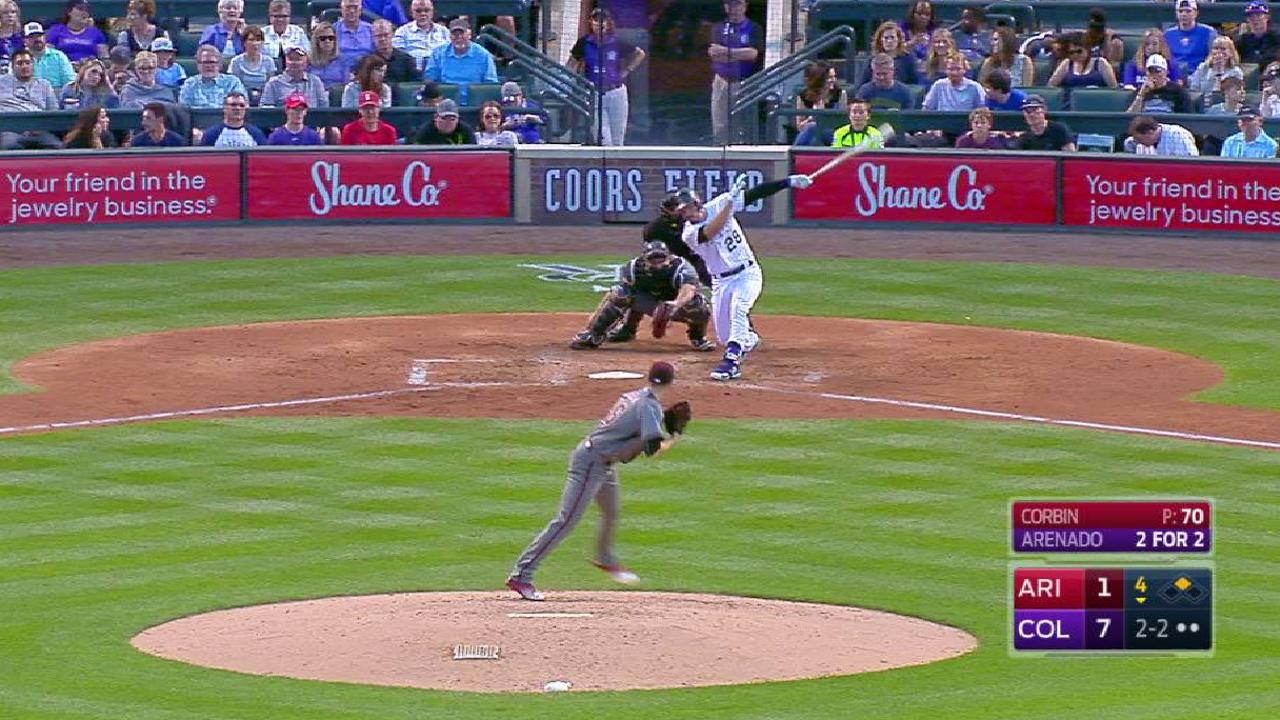 The Rockies got another run off him in the third, two more in the fourth and Corbin's night finally came to an end when Ian Desmond led off the fifth with a single.
The eight earned runs he allowed matched a career high.
It was apparent the Rockies had changed their approach against Corbin a bit from six days prior.
"You've got to give them credit," Lovullo said of the Rockies. "They made some adjustments on Corby. He threw the ball very well at home against them. Quality adjustments, they were laying off some key pitches, and they jumped on him and made it tough on us the rest of the way."
Steve Gilbert has covered the D-backs for MLB.com since 2001. Follow him on Twitter @SteveGilbertMLB. This story was not subject to the approval of Major League Baseball or its clubs.