Owings scratched due to rampant flu bug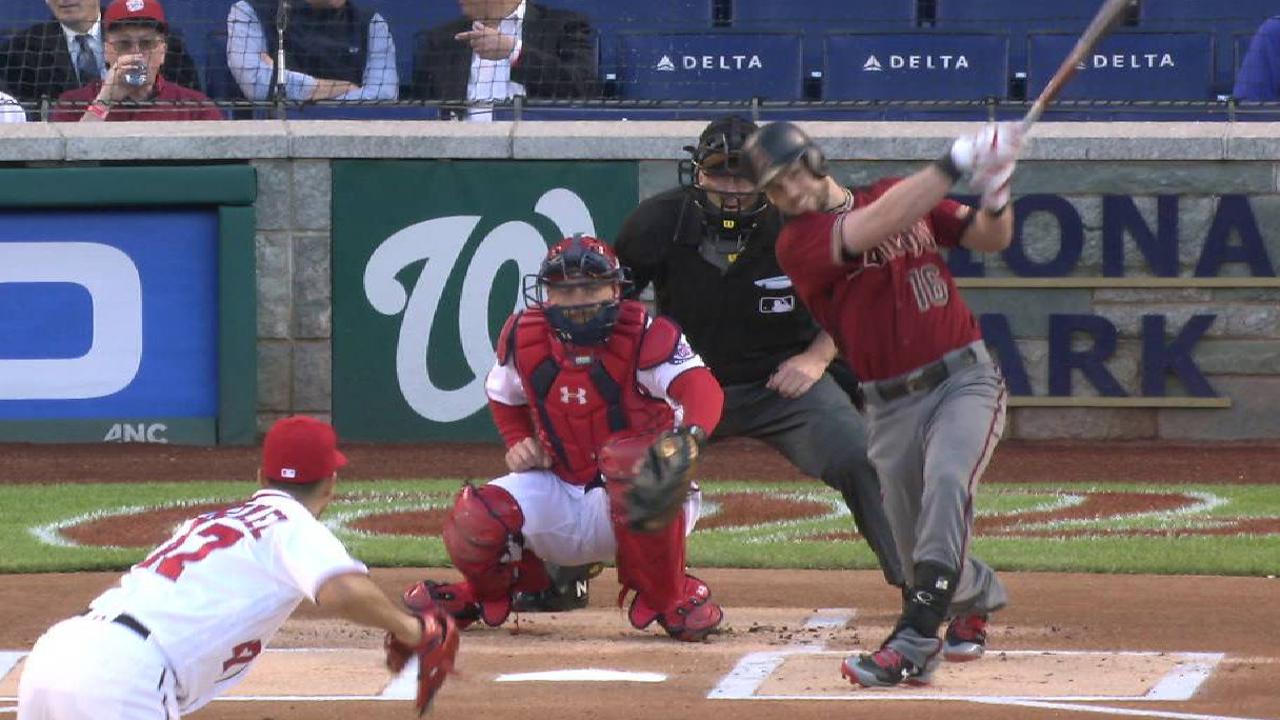 DENVER -- Another day and another illness in the D-backs' clubhouse.
This time it was Chris Owings who came down with the same flu that has been running rampant among his teammates; the shortstop had to be scratched from the starting lineup.
The first round of the flu went through the clubhouse during the team's first road trip of the year, when Nick Ahmed and Jeff Mathis were among those who came down with it.
More recently, third baseman Jake Lamb, outfielder David Peralta, quality control coach Robby Hammock and hitting coach Dave Magadan have caught it.
"It's a lot of congestion, heavy chest, maybe a little bit of fever," D-backs manager Torey Lovullo said of the symptoms. "It has been passed around. We feel like we're at the tail end of it again. A little bit frustrating. I know every team has had to deal with it. We're not exempt from anything. We know that the game throws you some curveballs every once in a while, and it's how you adjust to those and how you fight through that moment that will help you to the next situation."
Taking it easy up high
Playing at the mile-high altitude in Denver can take a toll on a body, so the D-backs cancelled on-field hitting for Saturday and Sunday.
"Just keep them off the field as long as possible," Lovullo said. "Catch their breath. It's tough. We've got a couple of guys who aren't feeling so good overall. I know that everybody is coming up here huffing and puffing and talking about shortness of breath, so I felt like it made sense to keep them off the field today and tomorrow."
Injury updates
Rubby De La Rosa (elbow) tossed a scoreless inning for Class A Visalia on Friday and was up to 99 mph on the radar gun, according to Lovullo.
Jake Barrett (shoulder) will throw Sunday for Visalia.
Steve Gilbert has covered the D-backs for MLB.com since 2001. Follow him on Twitter @SteveGilbertMLB. This story was not subject to the approval of Major League Baseball or its clubs.