Sale, Santana square off on MLB.TV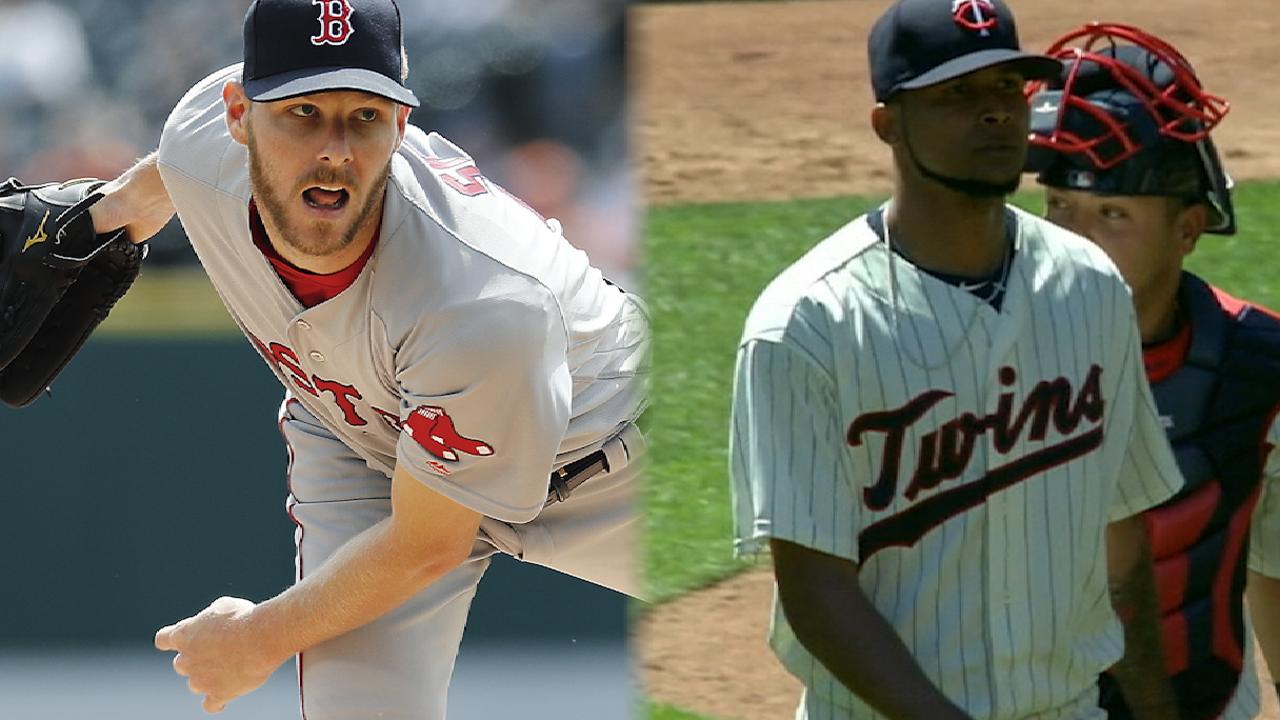 Sunday's full slate features a number of intriguing pitching matchups, but none more enticing than what's on tap for the Red Sox and Twins' series finale at Target Field.
Boston left-hander Chris Sale and Minnesota right-hander Ervin Santana, two of the best pitchers in baseball this season, will square off at 2:10 p.m. ET, streaming live on MLB.TV.
Sale has been simply remarkable through six starts this season, going at least seven innings in all of them and completing eight in each of his past three. His 63 strikeouts lead the Majors by a wide margin, and he's fanned at least 10 batters in every start after his first of the year. The lefty is showing no signs of slowing down.
Santana has arguably been equally as impressive, starting the year 5-0 with a minuscule 0.66 ERA across six outings. The 34-year-old has allowed just three earned runs and two homers in 41 innings and will look to retain his perfect record Sunday afternoon.
MLB.TV Premium is available for $112.99 yearly or $24.99 monthly, with nearly two dozen features for subscribers to access and interact with live out-of-market Major League Baseball games at 60 frames per second on any of the more than 400 supported devices. MLB.TV Single Team subscriptions are also available at $87.49 yearly.
Here's what else to watch for throughout the day (all times ET):
Tillman's return to the hill: CWS@BAL, 1:35 p.m.
Chris Tillman makes his 2017 season debut for the Orioles, and his return could not come at a better time for Baltimore. In the past week, the O's have had starters Kevin Gausman and Wade Miley depart from their outings before the end of the second inning.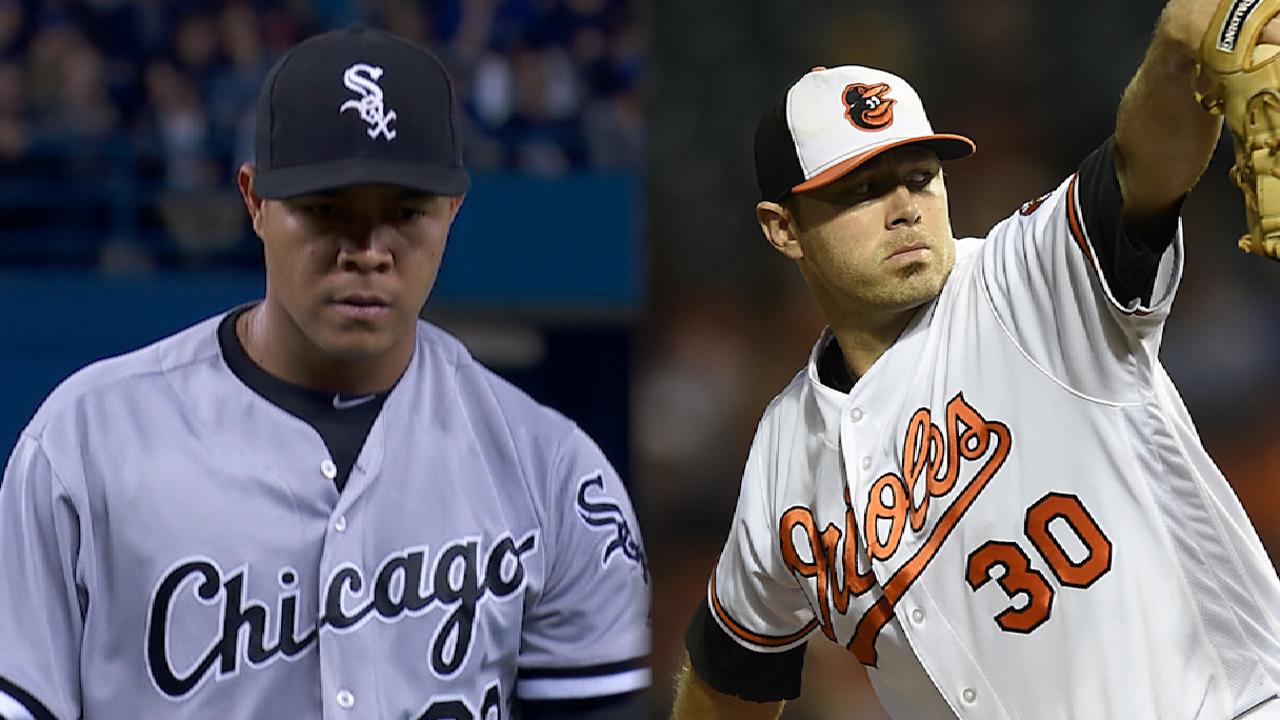 Tillman, who is recovering from an injury in his pitching shoulder, has been a key part of Baltimore's rotation throughout his career -- and even more so since 2013, when he was selected to the American League All-Star team. Tillman has started at least 30 games in every season since.
The White Sox counter with left-hander Jose Quintana. Quintana is coming off his best outing of the season, in which he tossed eight dominant innings while striking out seven in a 6-0 win over the Royals.
Welcome to the rotation: TOR@TB, 1:10 p.m.
The Blue Jays' Joe Biagini has appeared in 74 games since entering the Major Leagues in 2016. He's never started a game -- until Sunday, when the 26-year-old righty makes his first career start against the Rays at Tropicana Field.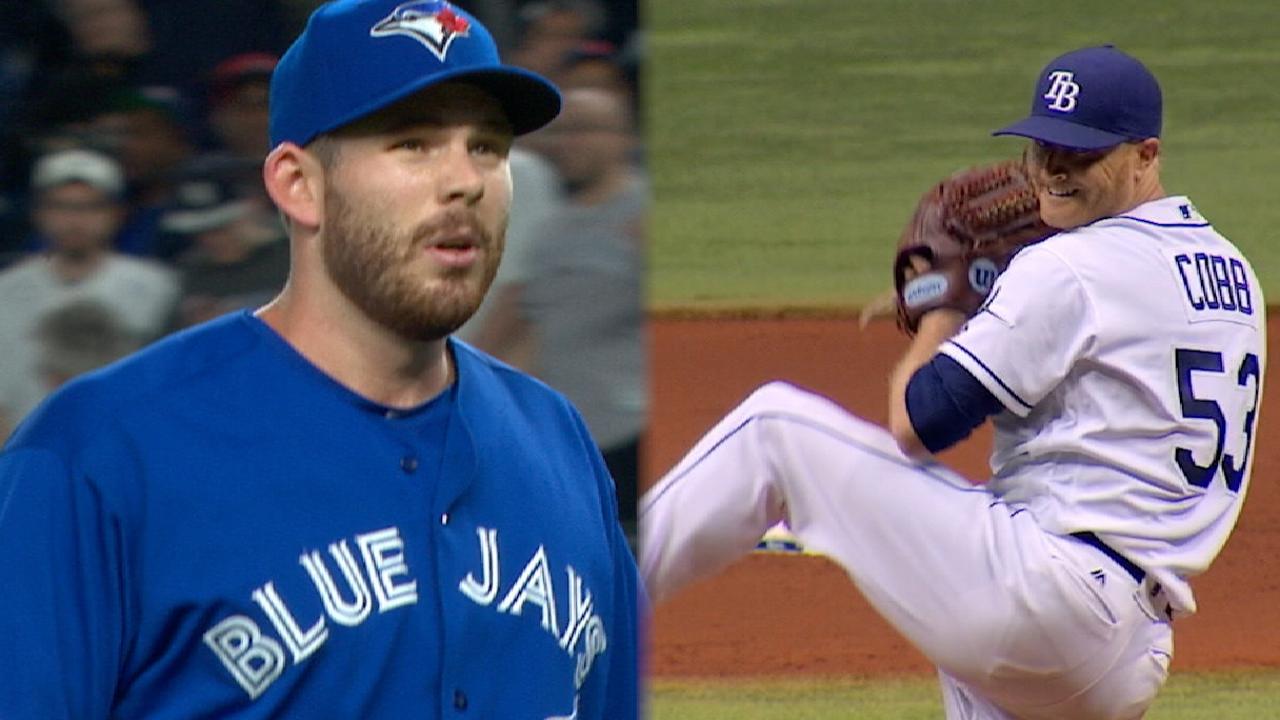 Biagini is 4-4 with a 3.13 ERA in 86 1/3 career innings as a reliever. He'll try his hand as a starter opposite Tampa Bay's Alex Cobb, who is 2-2 with a 3.86 ERA this season.
Gray's encore: DET@OAK, 4:05 p.m.
Sonny Gray was an All-Star for the Athletics in 2015, but injuries have hindered his performance the past two seasons. Gray, who went 5-11 with a 5.69 ERA in 117 innings in '16, gave up three home runs to the Twins on May 2 in his first outing of '17.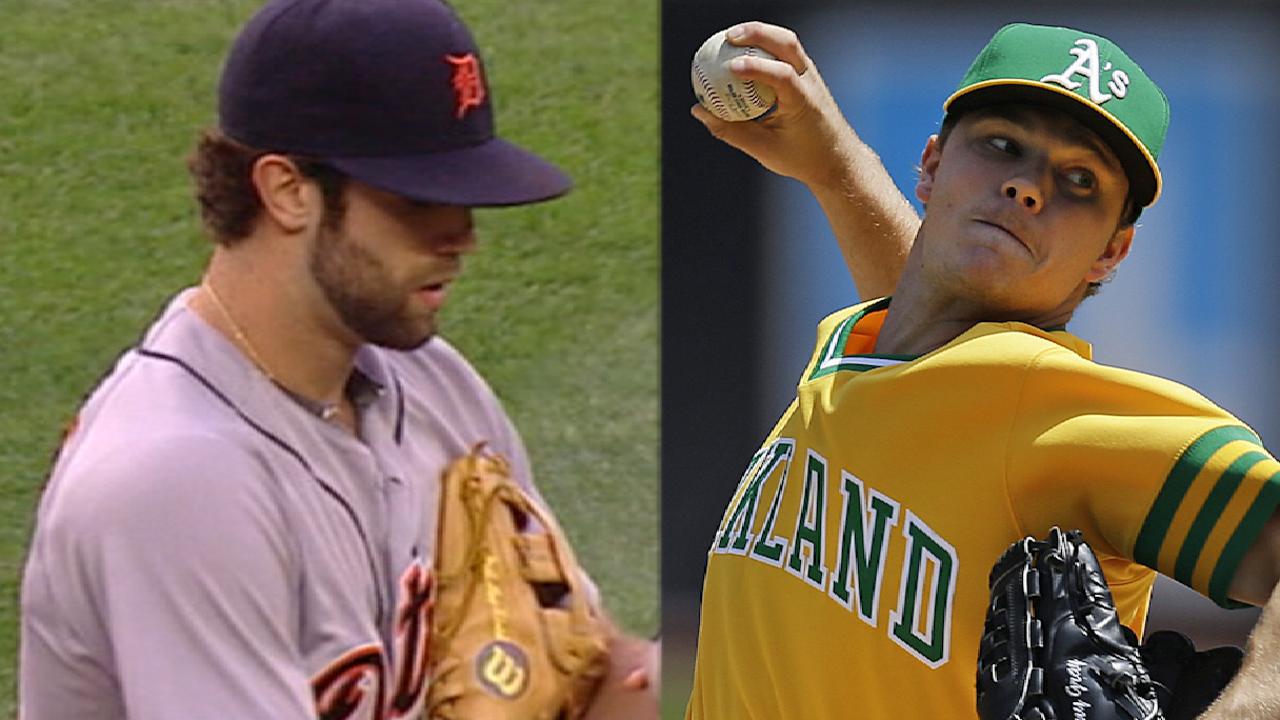 The 27-year-old righty says he is finally healthy, and he will look to return to dominance when he takes on Daniel Norris and the Tigers at the Oakland Coliseum Sunday afternoon.
Norris is coming off a win over the Indians in which he threw six innings of one-run ball while striking out eight.
Primetime prestige: NYY@CHC, 8:05 p.m., ESPN
The Yankees and Cubs will wrap up the clubs' first series meeting since 2014. New York's Luis Severino (2-2, 3.86 ERA) squares off against Chicago's Jon Lester (1-1, 3.67 ERA). Be sure to tune in, as you may not see these two teams meet for a while.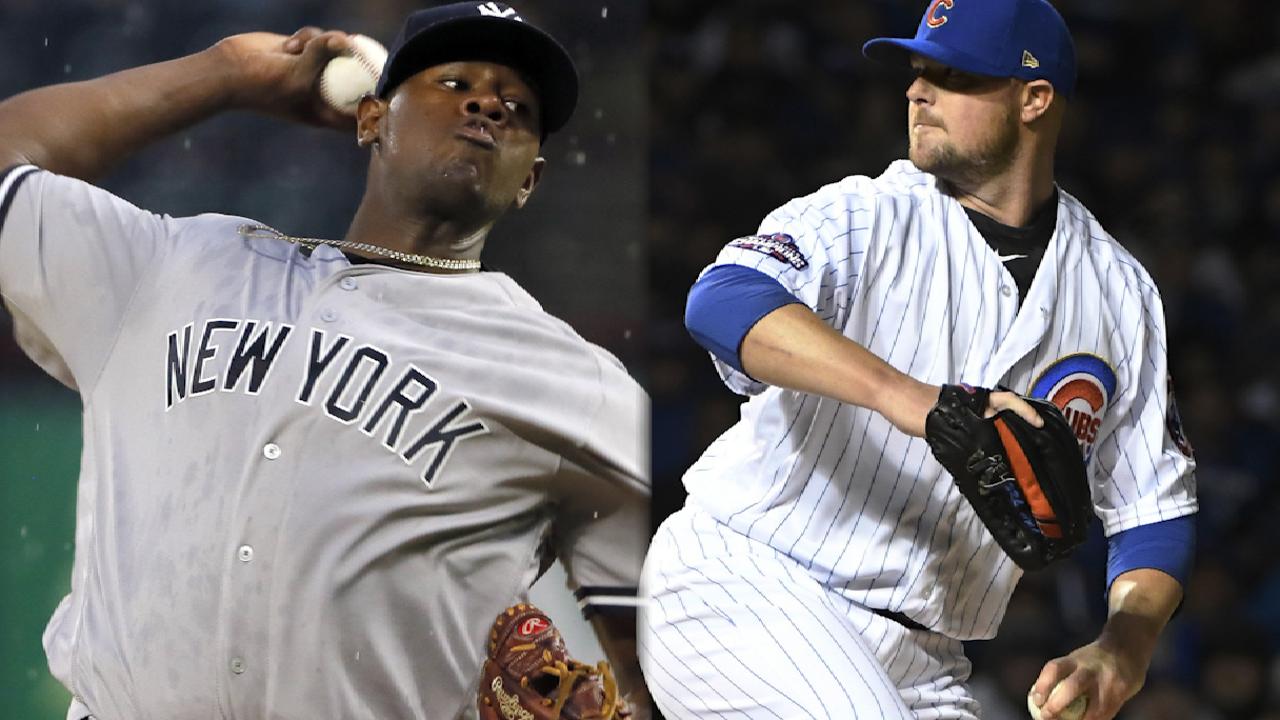 Oliver Macklin is a reporter for MLB.com based in Washington, D.C. This story was not subject to the approval of Major League Baseball or its clubs.