Hot heir: Cody makes most of opportunity
Dodgers rookie hits two homers while filling in for Gonzalez at 1B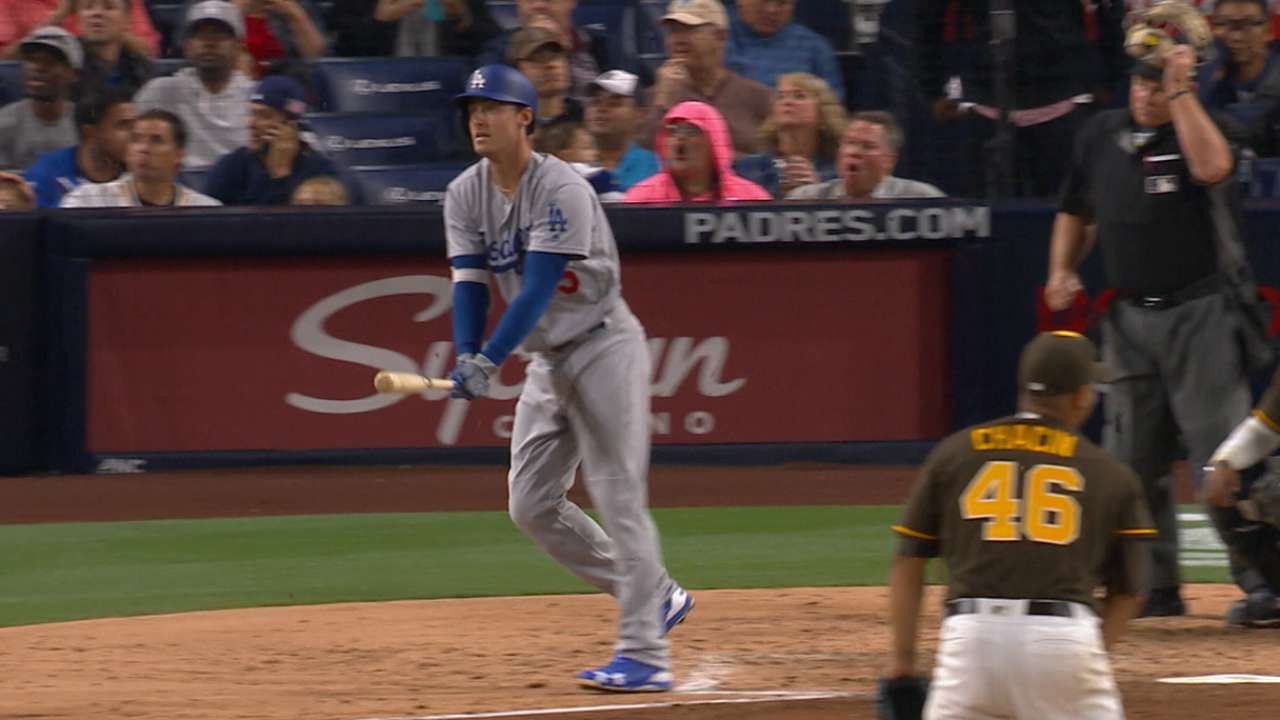 SAN DIEGO -- Cody Bellinger is making the most of his opportunity for more playing time.
On the same night when stalwart first baseman Adrian Gonzalez was placed on the disabled list for the first time in his 14-year career, Bellinger hit two home runs and had three hits, as the Dodgers defeated the Padres, 8-2.
The two-homer game was Bellinger's second since being promoted to the Majors on April 25. He also hit two home runs on April 29 against Philadelphia. Bellinger has collected five multi-hit games in the 10 contests he has played in the big leagues.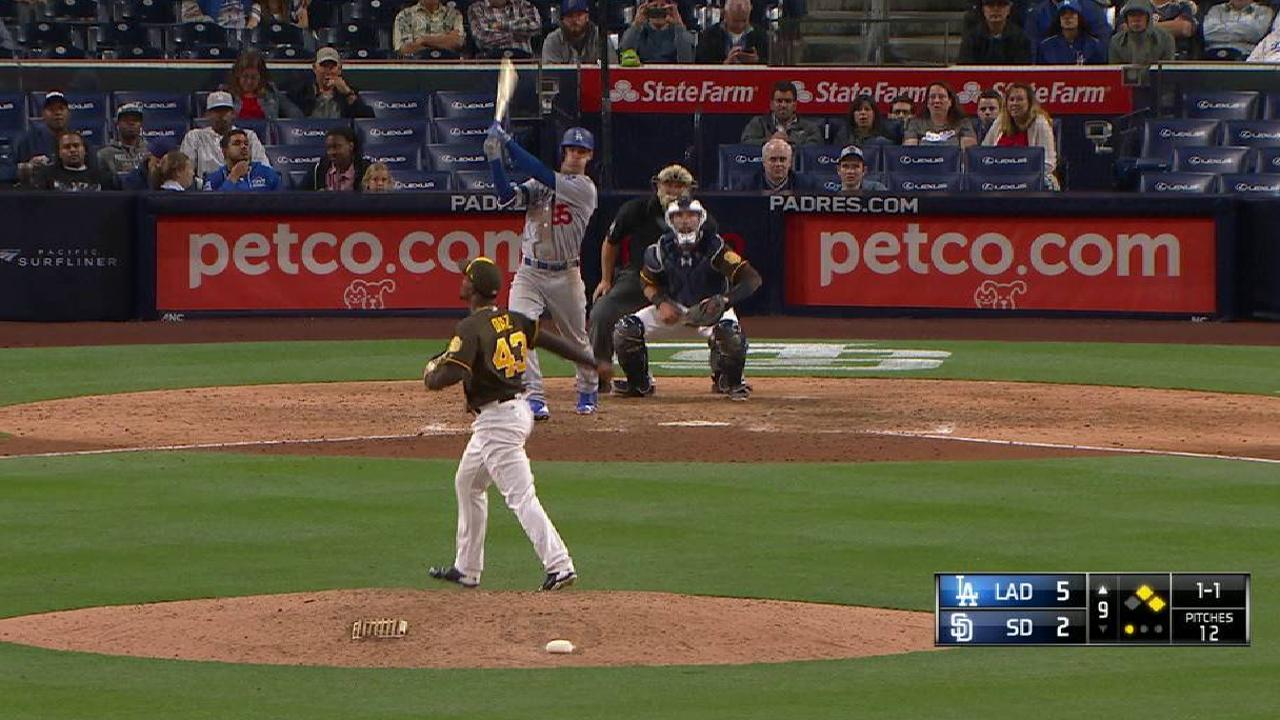 "I'm just getting good pitches to hit and trying to do the most with it that I can," Bellinger said. "You never want to see a guy go on the DL. [Gonzalez] has been awesome to me, and he has been a guy I looked up to growing up. Like I said, a healthy Adrian is a scary Adrian to pitchers, but this is just the best thing for everyone right now."
Gonzalez went on the DL Friday with elbow soreness, but the play of Bellinger also factored into the decision. With the emergence of a fill-in at first base, the club felt more comfortable giving Gonzalez the rest he needs to get healthy.
"That's something that we talked about," Dodgers manager Dave Roberts said. "You have a guy who is coming up and playing good baseball."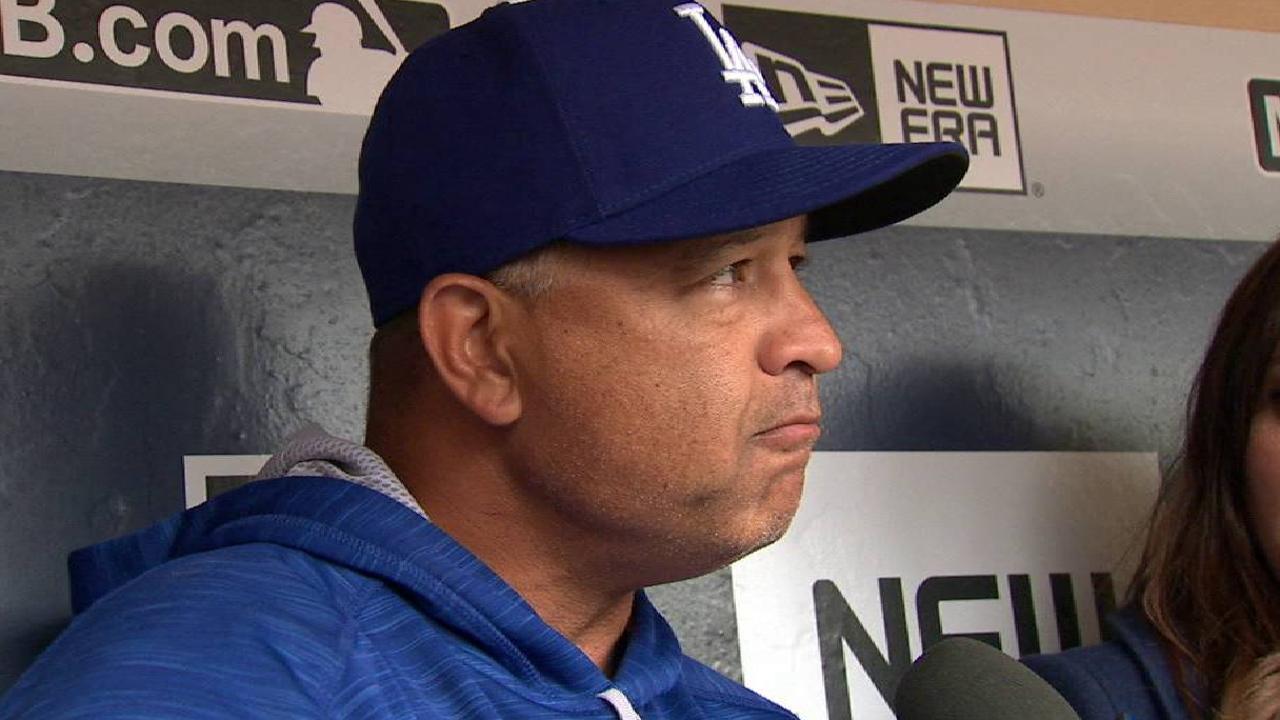 Bellinger has responded in a big way, and is on track to stay in the lineup even when Gonzalez returns.
"When you see a young player coming up, everyone has an expectation of how it's going to play out," Roberts said. "With Cody, every time he steps into the batter's box, you think something really exciting is going to happen."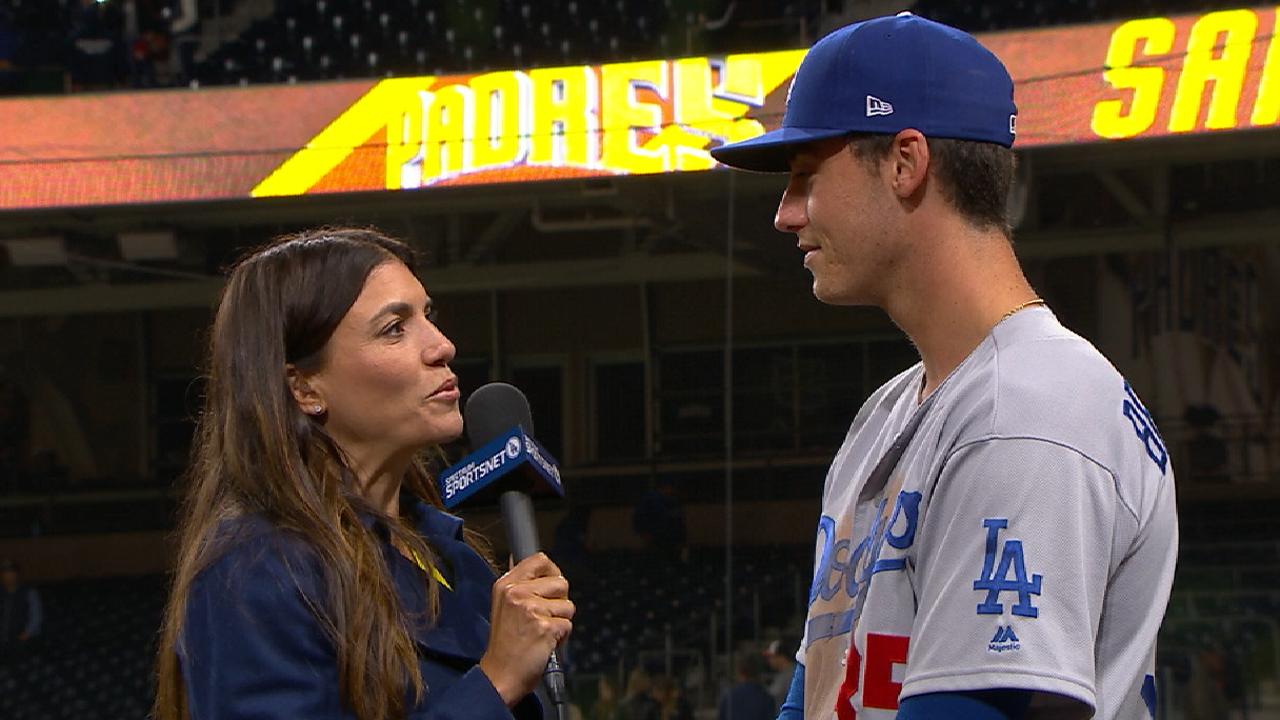 Gonzalez, for his part, recognizes that having Bellinger in the lineup is in the best interest of the team.
"The best thing for our team right now is for Cody to keep playing, because he is playing well, and let me get right," Gonzalez said. "Obviously, if he keeps playing well, he should be in the lineup. But when I'm ready, when I'm right, I know I can contribute and we'll reassess at that point."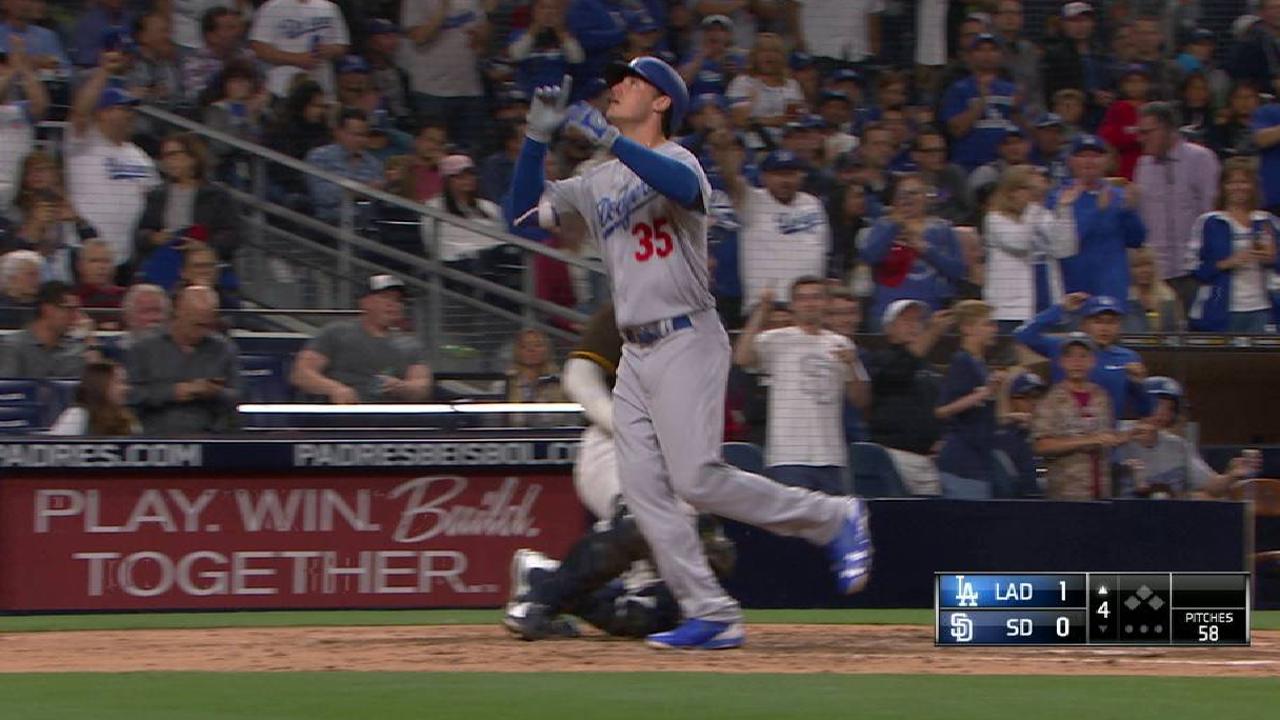 Opposing starter Jhoulys Chacin also had words of admiration for the young Bellinger after serving up the first of the two home runs.
"I was trying to go down and away on a sinker," Chacin said. "The ball just stayed flat and middle. He's swinging the bat hard, and he hit the ball really well. With guys like him, you have to be careful when you throw him a fastball."
Tim Powers is a contributor to MLB.com based in San Diego. He covered the Dodgers on Friday. This story was not subject to the approval of Major League Baseball or its clubs.