Sano hits unlikely (and time-consuming) triple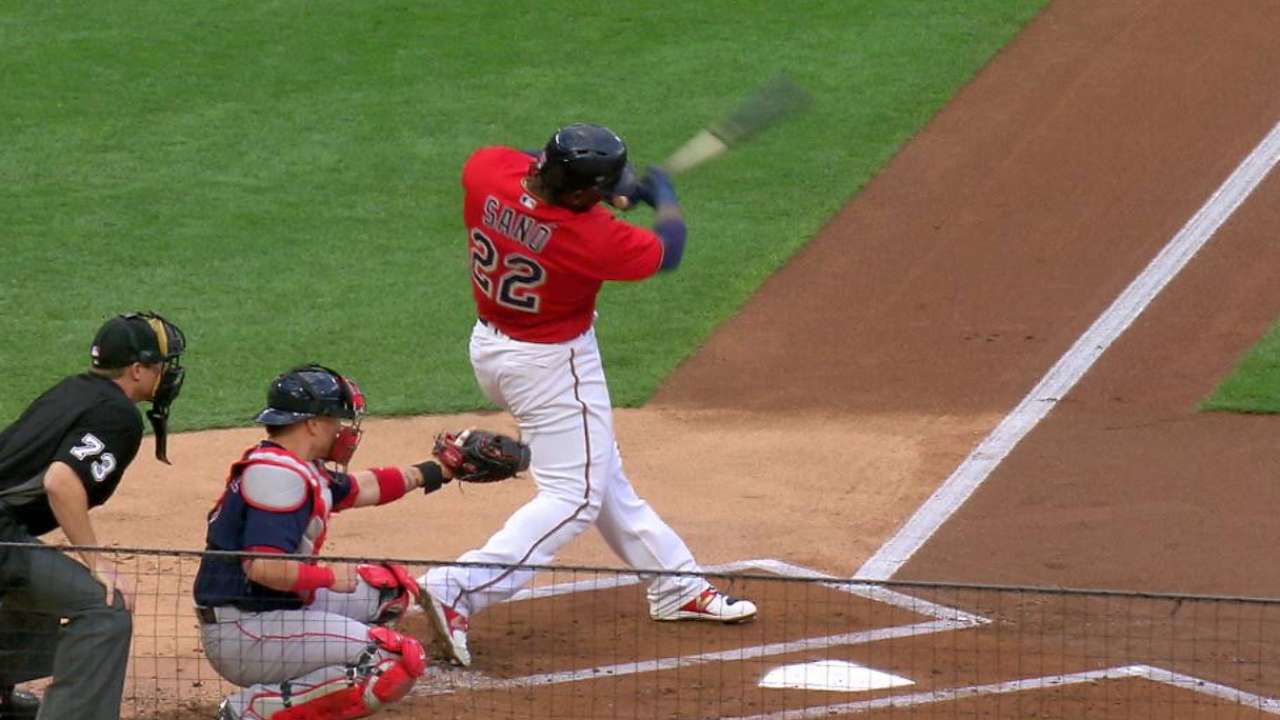 MINNEAPOLIS -- Twins third baseman Miguel Sano has been crushing the ball all year, leading the Majors in average exit velocity, but he was helped by some good luck against the Red Sox on Friday.
With one out in the first, Sano skied a high fly ball down the right-field line and didn't run out of the box initially, thinking it was a foul ball. But it drifted back into fair territory and Mookie Betts couldn't make the play in the right-field corner as it caromed off the wall, allowing Joe Mauer to score from first and Sano to reach third with a triple. Sano then scored on an RBI single from Robbie Grossman, and the triple proved pivotal in Minnesota's 4-3 walk-off win.
Sano's triple left the bat at 96.1 mph with a launch angle of 47 degrees, and balls hit a similar exit velocity and trajectory have only a one percent chance of being a hit, according to Statcast™.
"Most people take that swing and it's a popup to the second baseman," Twins manager Paul Molitor said. "It's just one of those things. It looks like it went way in on him and he took an awkward swing, but somehow it gets to the wall. A lot of strength there. And that's the understatement of the night. But it was a big play."
Sano didn't run out of the box, as evidenced by the fact that his 16-second home-to-third time was the slowest tracked time on a triple this year by more than two seconds. The previous slowest time was Justin Smoak's 13.93 seconds. It gives the Twins both the fastest and slowest triples recorded by Statcast™ this year, as Byron Buxton reached third in 10.73 seconds Wednesday.
"When I hit the ball, I thought it was a foul ball," Sano said. "When I saw Mookie Betts run into the wall, I thought, 'Uh oh.' So I started running."
Rhett Bollinger has covered the Twins for MLB.com since 2011. Follow him on Twitter @RhettBollinger and listen to his podcast. This story was not subject to the approval of Major League Baseball or its clubs.