Folty takes rough night as learning experience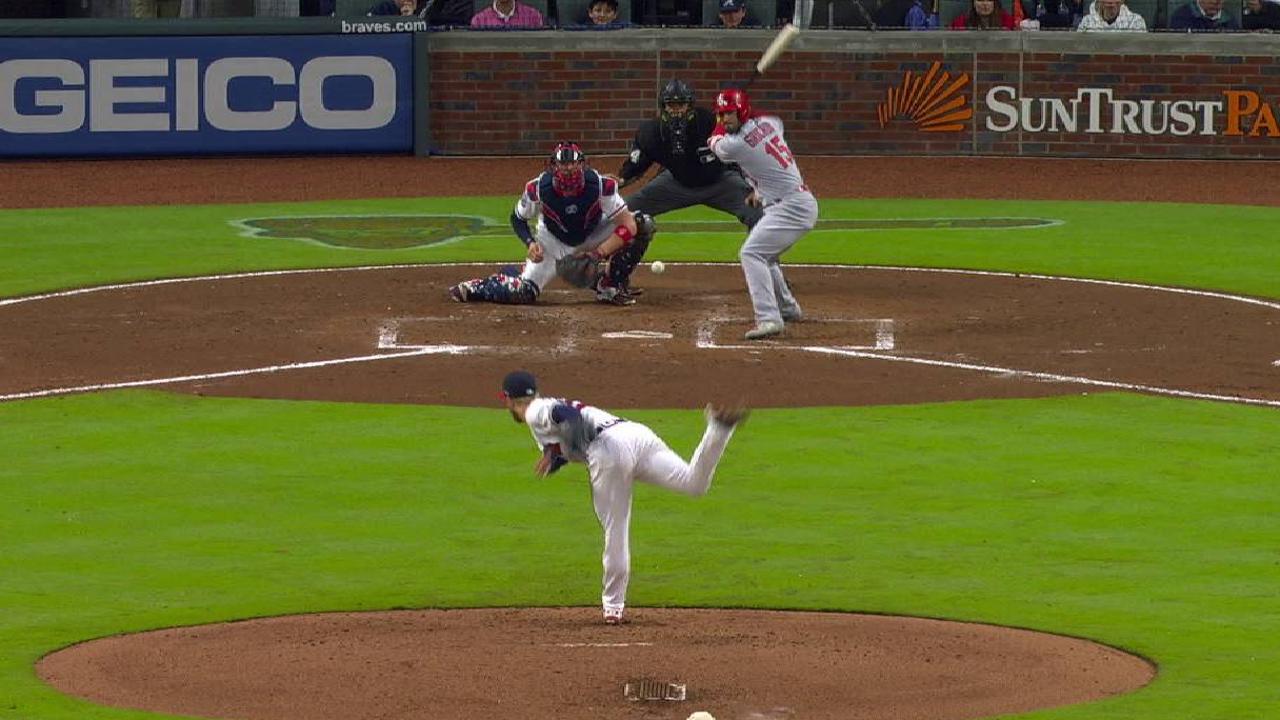 ATLANTA -- Mike Foltynewicz spent the past couple of weeks providing reminders that he has the tools and capability to evolve into a legitimate frontline starter. But as the Braves' right-hander labored through Friday night's 10-0 loss to the Cardinals, he proved he is far from a finished product.
"He's been really good, but you need to be really good all of the time," a frustrated Braves manager Brian Snitker said after Foltynewicz matched a career high by allowing seven earned runs over just four innings.
Snitker obviously knows there are bound to be rough nights for any starting pitcher, especially one who has never experienced a full Major League season. But at the same time, he believes Foltynewicz is certainly capable of providing more consistency than he has while producing a 4.79 ERA through his first 42 career starts.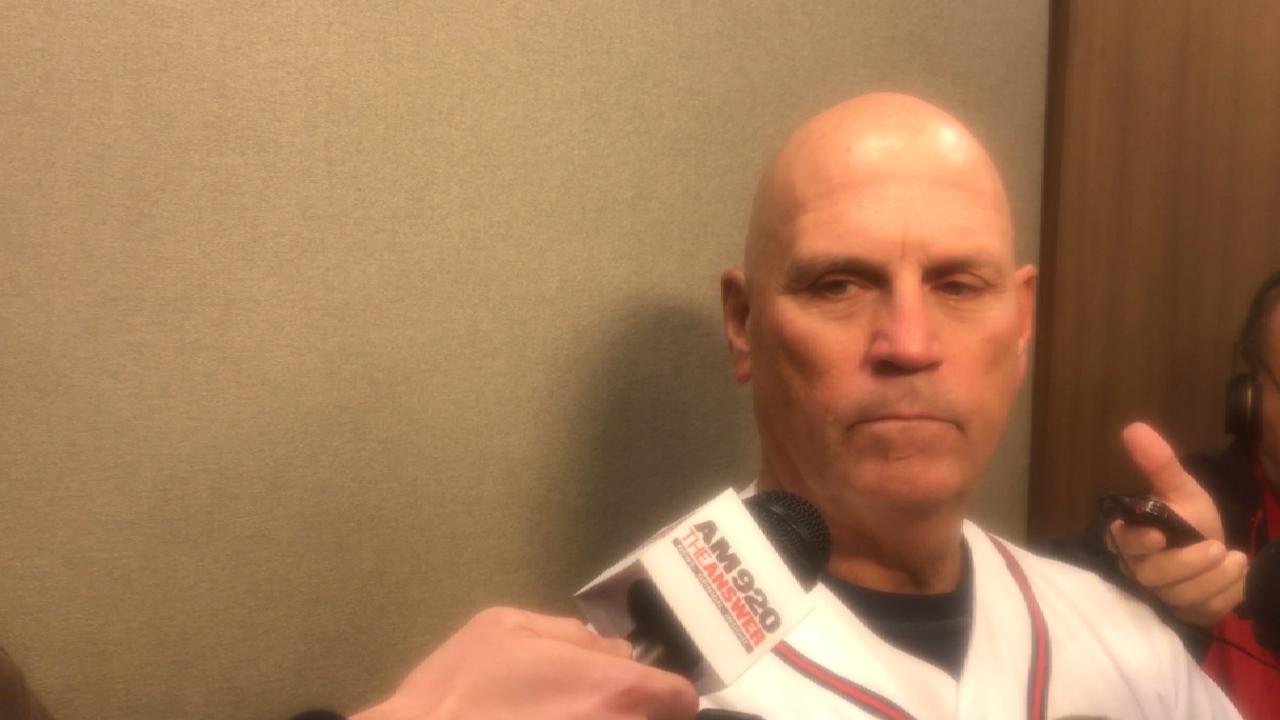 "I know I can get big league guys out on a consistent basis," Foltynewicz said. "Tonight is just one of them nights. When you have 30 starts in a year, you're not going to be perfect for every one of them. I think tonight was one of them, but I sure battle my butt off the best that I could. The confidence level is there. There's nothing to worry about. I know I can get big league guys out. I just need to do it consistently."
Foltynewicz entered this matchup against an injury-depleted Cardinals lineup having surrendered a total of four earned runs over 20 innings in his past three starts. But that electric fastball and effective slider that had been displayed in those outings never appeared against the Cards, who recorded a pair of first-inning doubles and then took advantage of a leadoff walk during a four-run third inning that was capped when the eight-hole hitter, Tommy Pham, highlighted his season debut with a two-out, two-run home run.
"Giving up seven runs is hard to come back from, but my confidence level is still there," Foltynewicz said. "I've just got to tweak some things here and there to get ready for the next one. There's nothing to worry about. I think I handled myself all right out there for what happened and the situation. The mental approach is getting better, but things were just downhill tonight, and I couldn't figure it out."
Foltynewicz has made a concerted effort to be more mentally strong when faced with adversity. His emotions have far too often hindered his physical capabilities during the early portion of his career. He ended last Sunday's start in Milwaukee by allowing Domingo Santana's decisive three-run home run immediately after Dansby Swanson committed a costly two-out error in the sixth inning.
Now Foltynewicz will have to prove he does indeed have the mettle necessary to put this humbling experience behind him and move forward with the intent to prove he is capable of being an effective pitcher on a consistent basis.
"With these young guys, it's always a learning experience," Snitker said. "You draw on it. It's a bad night, but you can always learn from it."
Mark Bowman has covered the Braves for MLB.com since 2001. This story was not subject to the approval of Major League Baseball or its clubs.