Gonzalez limits former club, but takes loss
Righty allows 2 runs to O's in 6 2/3, but White Sox miss chances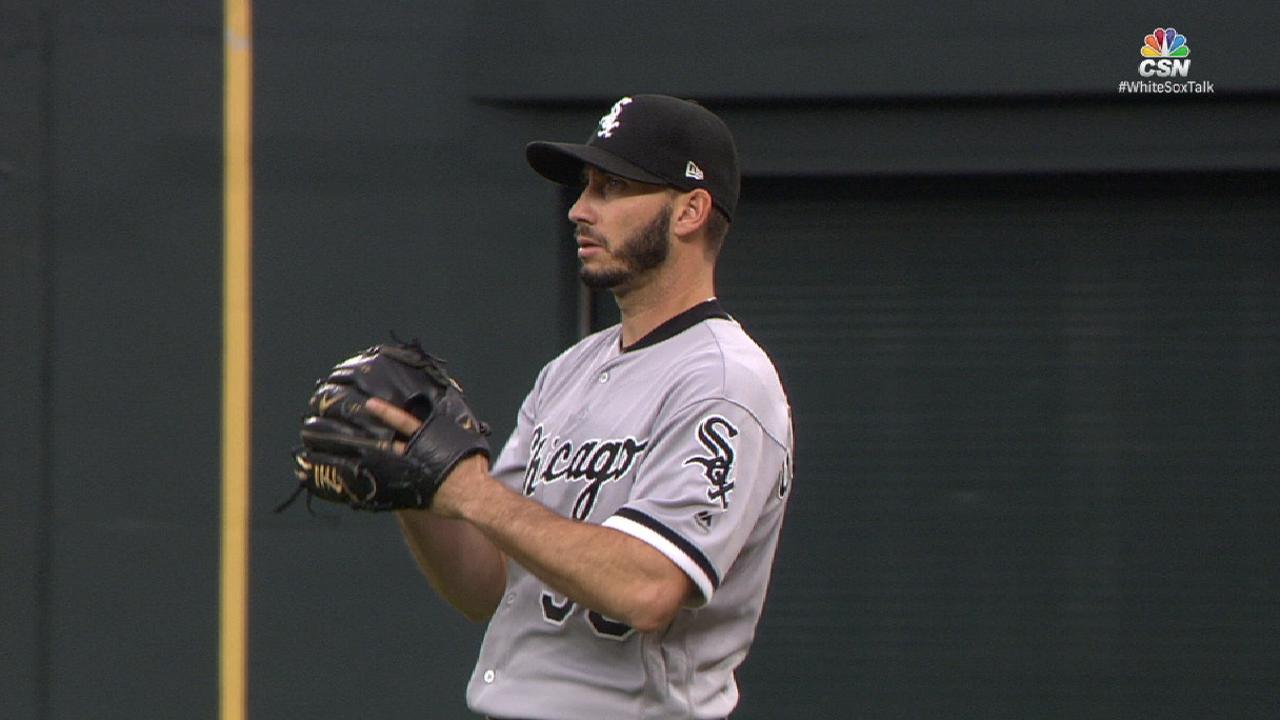 BALTIMORE -- Jose Abreu turned to the White Sox dugout and smacked his hand with his bat, an act of frustration after his fifth-inning strikeout Friday against Gabriel Ynoa ended the frame with runners on the corners.
It was that type of night for the Chicago offense, which stranded 10 runners in a 4-2 loss to the Orioles. Starter Miguel Gonzalez pitched well against his former team, allowing two earned runs on six hits and a walk in 6 2/3 innings, but suffered the loss as his offense couldn't provide adequate support.
"It's a crazy game," Gonzalez said. "We got 12 hits, and we lost the game. Guys went out there battling, but things didn't go our way."
The White Sox finally got a run across in the eighth, when Melky Cabrera scored on Avisail Garcia's groundout. Chicago would load the bases before inning's end, as Darren O'Day intentionally walked Cody Asche, who pinch-hit for Tyler Saladino.
But then Willy Garcia grounded out to second baseman Jonathan Schoop to end the threat.
The meek offensive showing was out of character for the White Sox, who entered Friday's opener with the third-best run differential (+16) in the American League. Chicago also entered having averaged 5.9 runs per game over its past 11 contests, recording at least 10 hits six times during that span.
It proved all the more disheartening considering Gonzalez's performance. The right-hander did hit Schoop with the bases loaded in the first and allowed a solo shot to Chris Davis in the third, but otherwise kept the Orioles' bats in check.
He escaped a fifth-inning jam, inducing a flyout from Mark Trumbo with the bases loaded.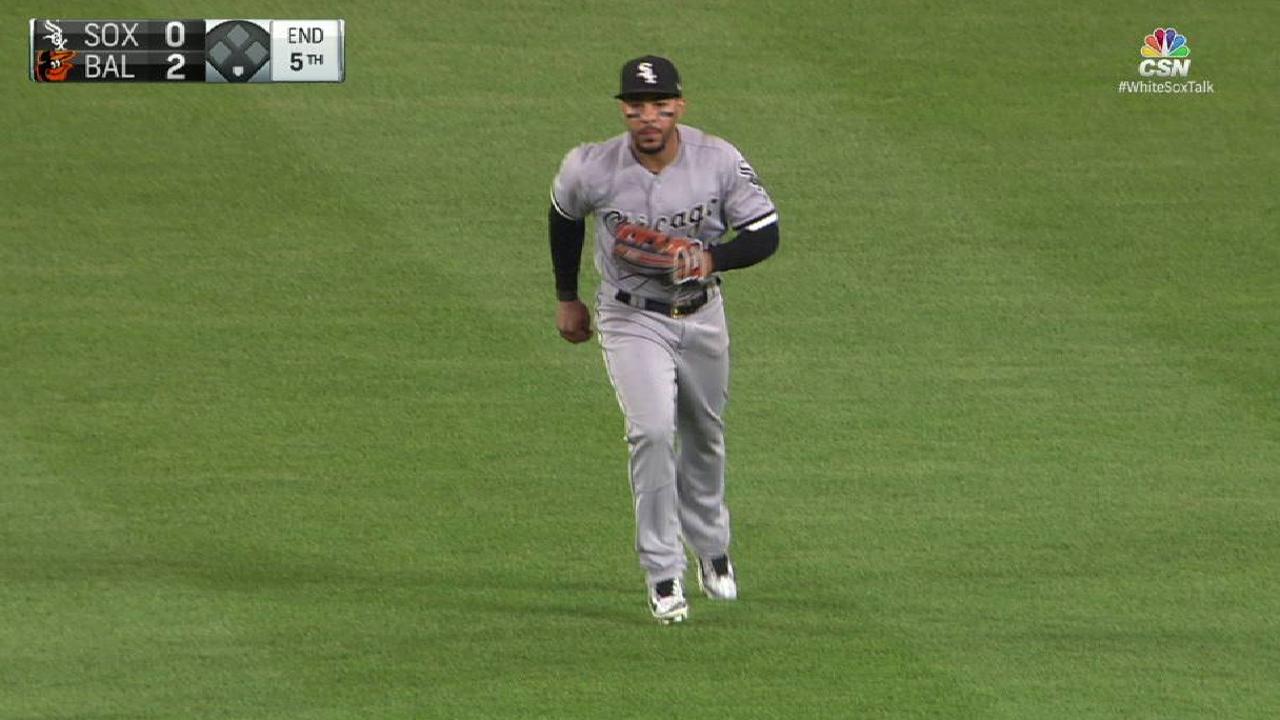 Gonzalez admitted feeling overwhelmed with adrenaline in the first inning, but added that he settled down after that.
"Everything was going on in my head," Gonzalez said. "This is where I started my career in the big leagues. The Orioles gave me an opportunity."
Chicago scored once more in the ninth, thanks to a Cabrera groundout. But then Abreu lined out to center to end it, and the O's took the first game of the series despite Gonzalez's solid outing.
Josh Needelman is a contributor to MLB.com based in Washington and covered the White Sox on Friday. This story was not subject to the approval of Major League Baseball or its clubs.