Hosmer stays hot, makes Tribe pay with HR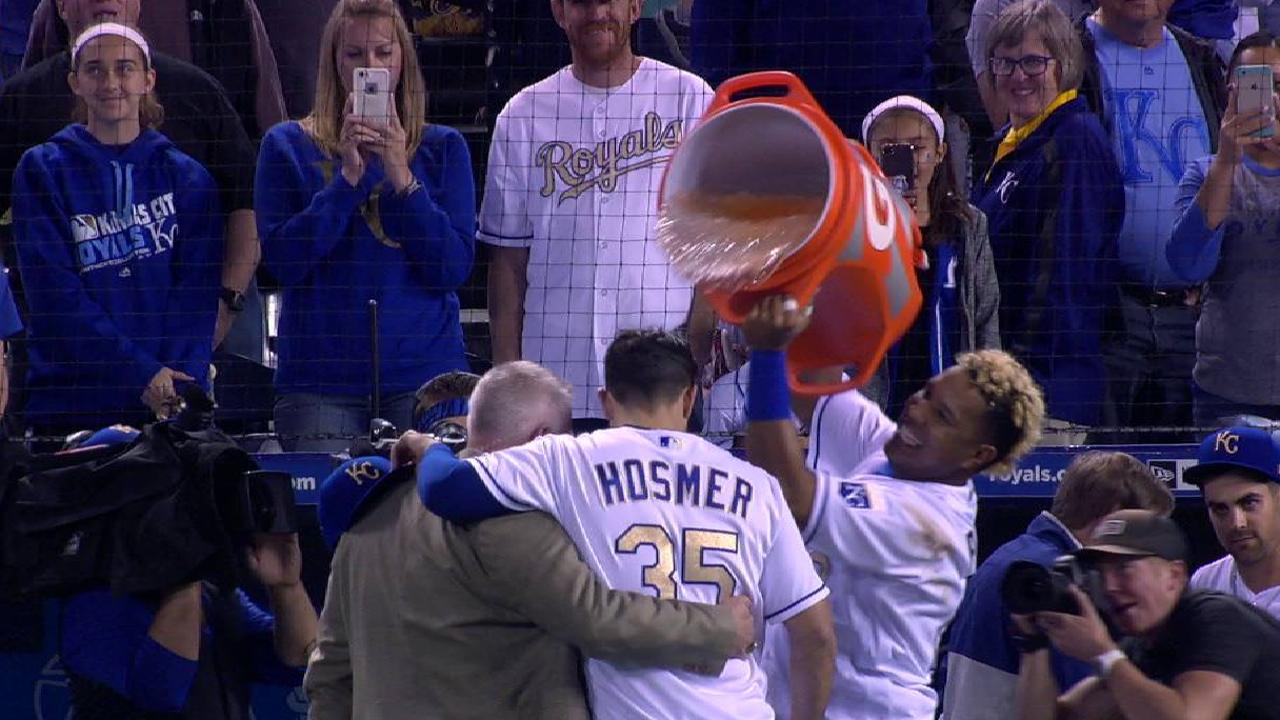 KANSAS CITY -- There are several struggling Royals hitters that are safe to pitch to these days. Eric Hosmer is not one of them.
The Indians on Friday pitched to Hosmer, who is on a nine-game hitting streak and is 15 for his last 34, in a key situation and paid the price. Hosmer hit a two-run homer -- Statcast™ estimated it traveled 458 feet -- in the Royals' tidy 3-1 win.
Here was the situation: The Indians were leading, 1-0, with two out in the fifth and Whit Merrifield on third. Hosmer, who already had doubled and singled, was due up with Salvador Perez on deck -- Perez had struck out twice against Danny Salazar, and Perez had been fooled badly on changeups out of the zone.
The Indians huddled on the mound to discuss their options, presumably to either walk Hosmer or pitch around him.
"We had a lot of thoughts," Tribe manager Terry Francona said. "We talked through it."
Salazar said, "We talked about pitching around the zone. That was the plan."
But Salazar's first pitch, a two-seam fastball, ran over the plate, middle-middle.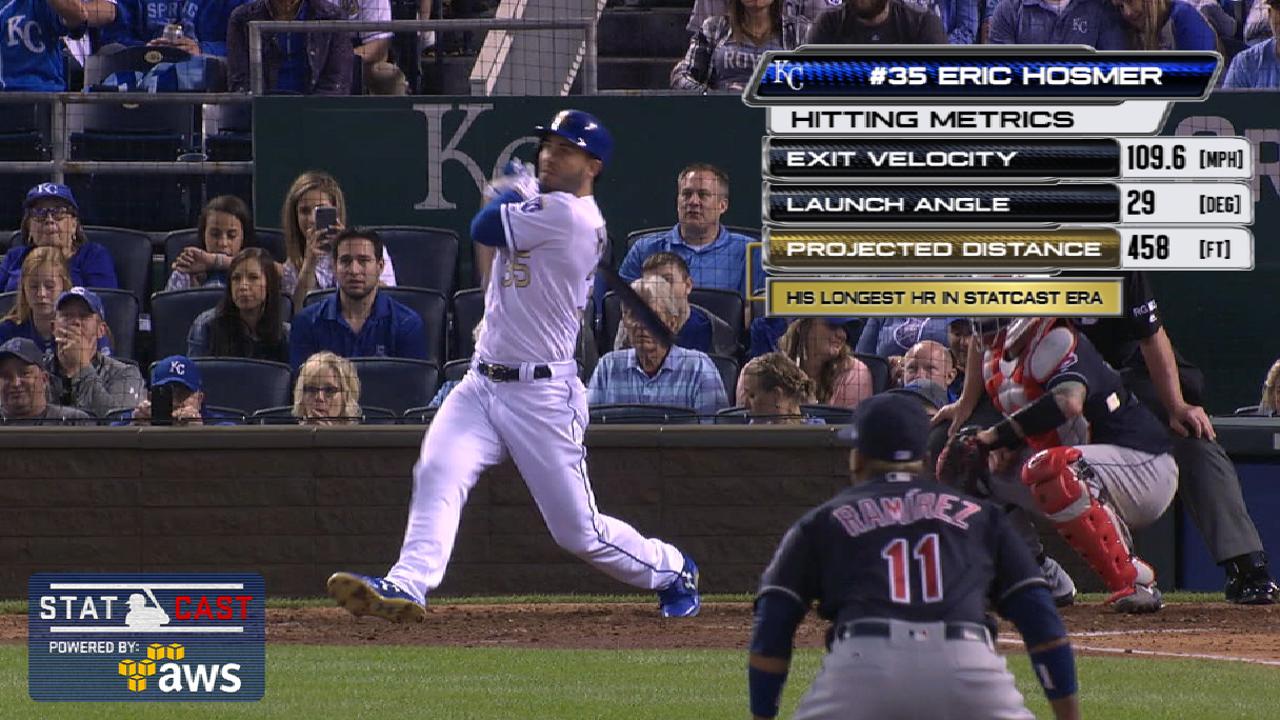 "I got a good piece of it," Hosmer said. "It was nice to get some runs home."
Hosmer didn't seem surprised that Salazar gave him something to hit.
"I just told myself to stay aggressive in my zone," Hosmer said. "I have had pretty good looks against Salazar. It was a good position for me because if they wanted to pitch around me, they still had to deal with Salvy."
Hosmer came up once more with a chance for the cycle. He grounded out.
"I'm just happy to get the hits," Hosmer said, smiling. "The cycle would have been nice, but it was nice to get the three hits. And the win."
After a tough first few weeks to the season, Hosmer's recent surge lifted his average to .271.
Hosmer said his confidence didn't waver during the early-season slump.
"I think you just trust in your ability and the way you prepare each and every day," he said. "Knowing that it's a 162-game season and eventually things will go your way for you and the team. That's been the mentality for me and the team."
Jeffrey Flanagan has covered the Royals since 1991, and for MLB.com since 2015. Follow him on Twitter @FlannyMLB. This story was not subject to the approval of Major League Baseball or its clubs.