Bullpen scuffles during five-run seventh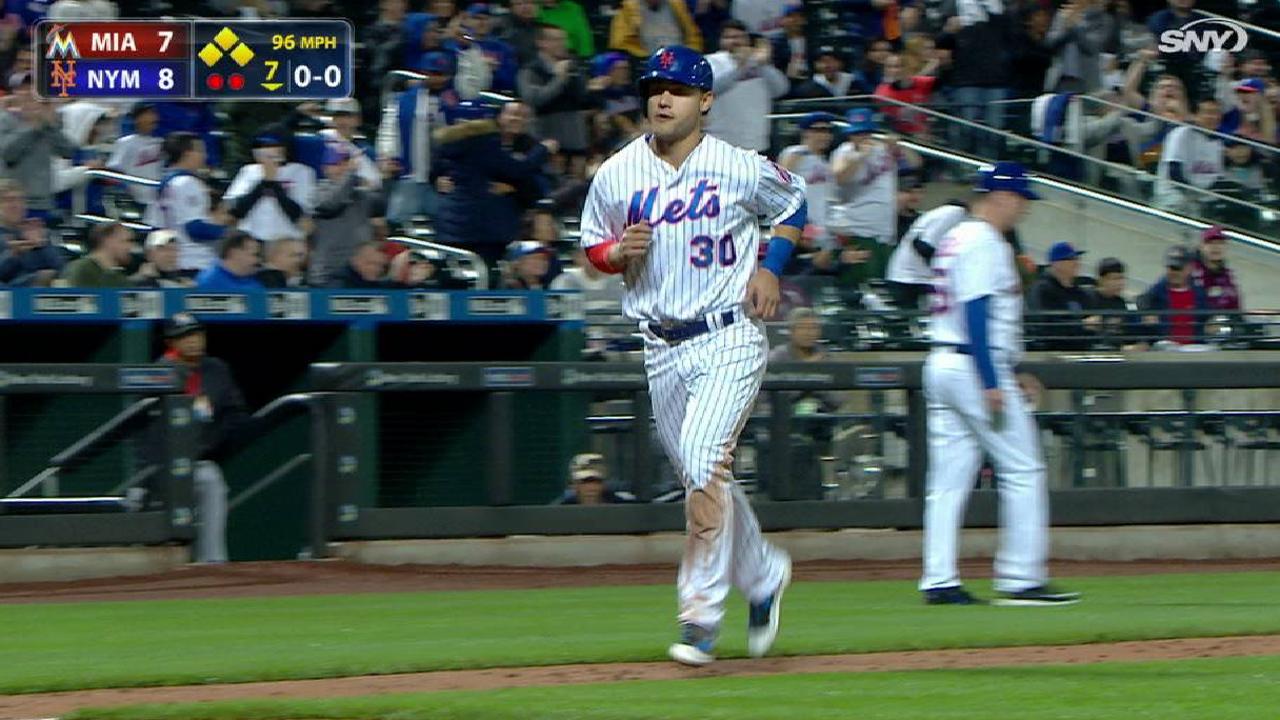 NEW YORK -- Entering with a four-run lead, Brad Ziegler was determined to be on the attack and pound the strike zone. The submarine-style right-hander did just that, as 13 of his 19 pitches went for strikes.
The downside is the Mets were equally as aggressive and collected six straight hits off Ziegler in a five-run frame that rallied them to an 8-7 comeback win over the Marlins on Friday night at Citi Field.
"It's just tough," Ziegler said. "Our guys came out and scored some runs early and gave us a good chance to win. I just didn't get it done tonight."
The Marlins led, 7-1 at one point, and the score was 7-3 when Ziegler took over for lefty Jarlin Garcia, who set New York down in order in the sixth.
But Wilmer Flores started the inning off with an opposite-field single, and the wheels were in motion for a big New York uprising. In all, 11 batters came to the plate, and Ziegler issued consecutive hits to Flores, Jose Reyes (double), Rene Rivera (RBI single), Asdrubal Cabrera (RBI single), Michael Conforto (single) and T.J. Rivera (two-run double).
"I got ahead of the first guy and made a decent pitch," Ziegler said. "He just hit it the other way, went with it. Got behind on Reyes. That was the only batter I really felt like I was scuffling command-wise. Other than that, I got back in it to 3-2, challenged him, and he got good wood on it."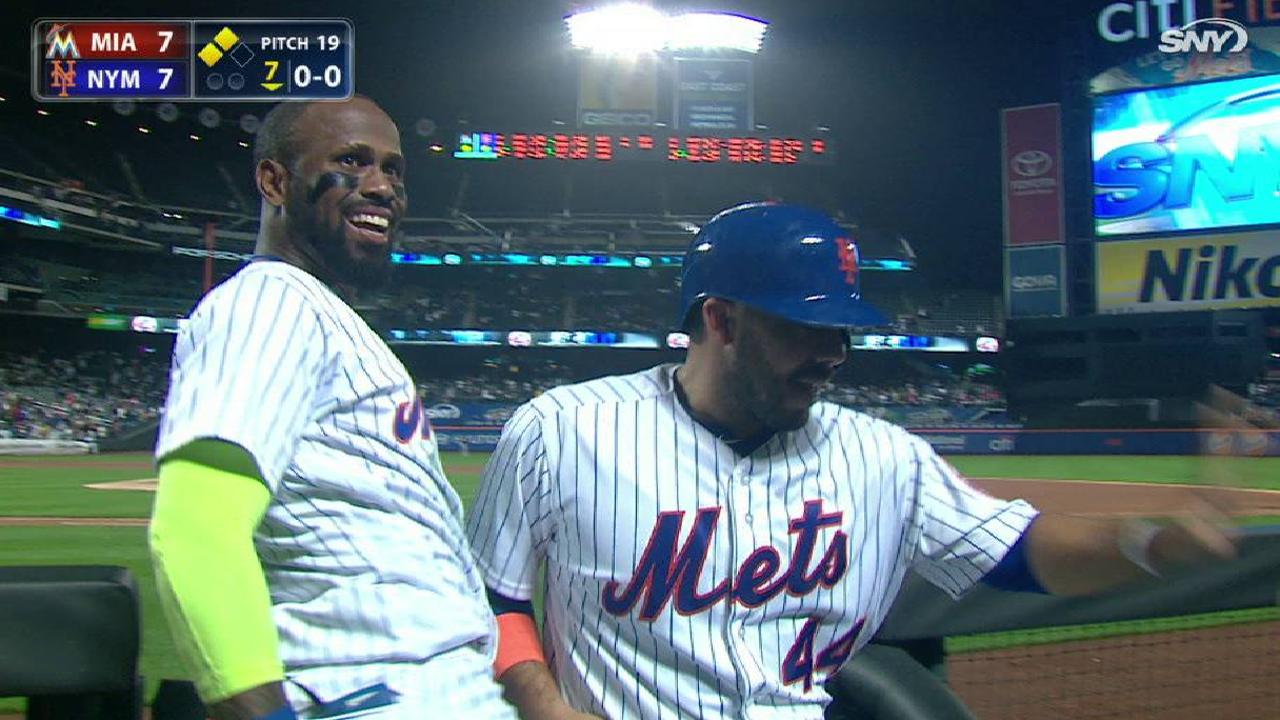 The five earned runs allowed by Ziegler are a career high, and he did it without recording an out. He became the first Marlins pitcher to allow five earned runs without getting an out since Frankie De La Cruz on June 25, 2008.
Ziegler was coming off a wild outing against the Rays on Monday in which he walked three in two-thirds of an inning.
"After that, I was just trying to focus on getting ground balls," Ziegler said. "Unfortunately tonight, it wasn't at somebody. I don't have a lot of control over that sometimes."
After Rivera's double tied it, Ziegler was lifted for Kyle Barraclough, who inherited runners on second and third with no outs. Barraclough nearly escaped, striking out Jay Bruce and Neil Walker. But after getting behind, 3-0, on Curtis Granderson, an intentional walk was issued, loading the bases.
Manager Don Mattingly was hopeful Barraclough could get Granderson.
"I'm trying to get him out," Mattingly said. "But when we get behind, when he's 3-0, we're going to go after the righty there."
Flores, up for the second time, walked, forcing in the decisive run.
"What he did the first two batters was phenomenal," Ziegler said. "That's a tough spot to come in. He was trying to get bad contact, and Granderson wouldn't bite on anything. I tip my hat to him. He came in and pitched his butt off and did everything he could. I put him in a really tough situation."
Joe Frisaro has covered the Marlins for MLB.com since 2002. Follow him on Twitter @JoeFrisaro and listen to his podcast. This story was not subject to the approval of Major League Baseball or its clubs.