Cain struggles to hold runners in tough loss
Starter matches career highs in runs allowed (9) and walks issued (6)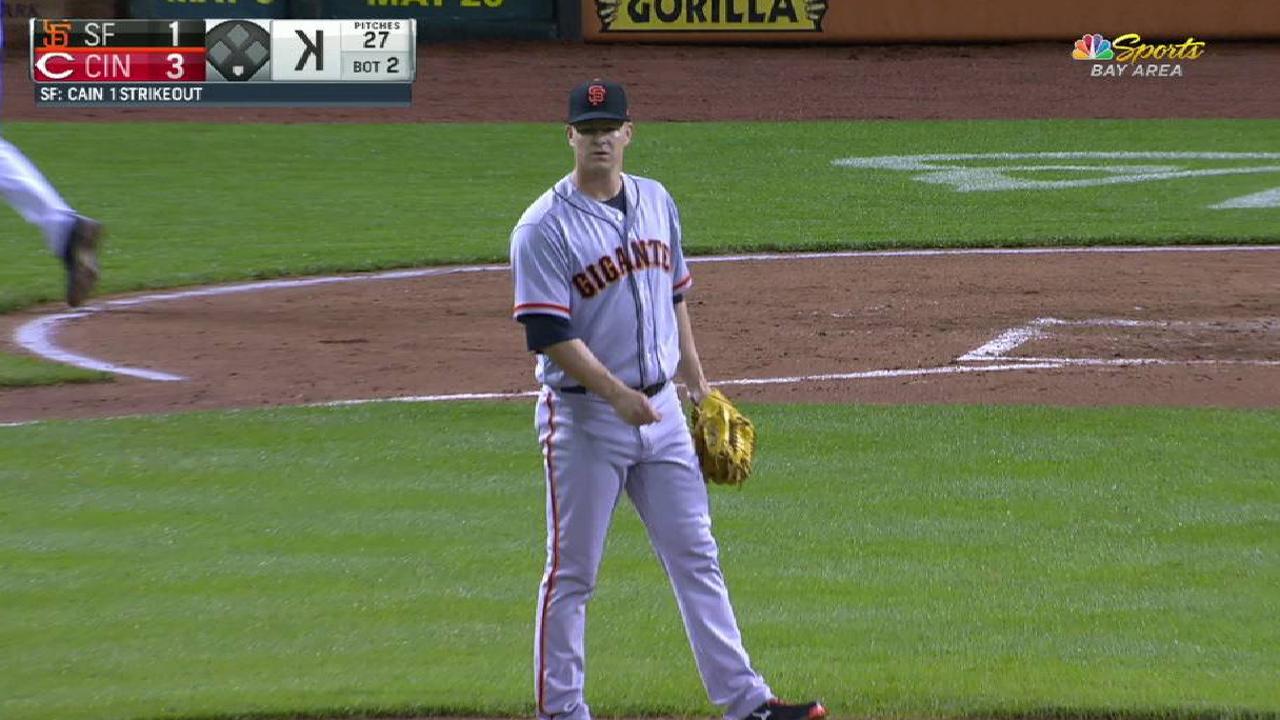 CINCINNATI -- Matt Cain knows that he can't ignore his performance in the Giants' 13-3 loss Friday night to the Reds. The numbers that testify to his outing won't allow it.
But Cain doesn't believe that he has to dwell on his unsightly 3 1/3 innings. After all, the 23 innings he pitched in his previous four starts were so much more pleasant for him and productive for the Giants.
So when Cain makes his next start, most likely Wednesday at New York as the Giants end their three-city, nine-game trip, his thoughts will be buffered by the 1.17 ERA he compiled in his four games preceding this one -- not the nine runs he allowed and six walks he issued against the Reds, which matched career highs.
"You try to look back on the positive things happened and try to keep building from [them], not harp on the bad things and beat yourself up to where it carries over," said Cain, whose overall ERA more than doubled from 2.30 to 4.70.
Giants manager Bruce Bochy agreed with that approach.
"He was just a little off tonight," Bochy said. "It was one of those nights where they did everything right. Matty has done so well. He just has to put this behind him."
Bochy did cite a technical flaw of Cain's: denying basestealers. The fleet Billy Hamilton stole second and third in the second inning, when the Reds scored twice to lengthen their lead to 5-1. In all, Cincinnati stole four bases off Cain.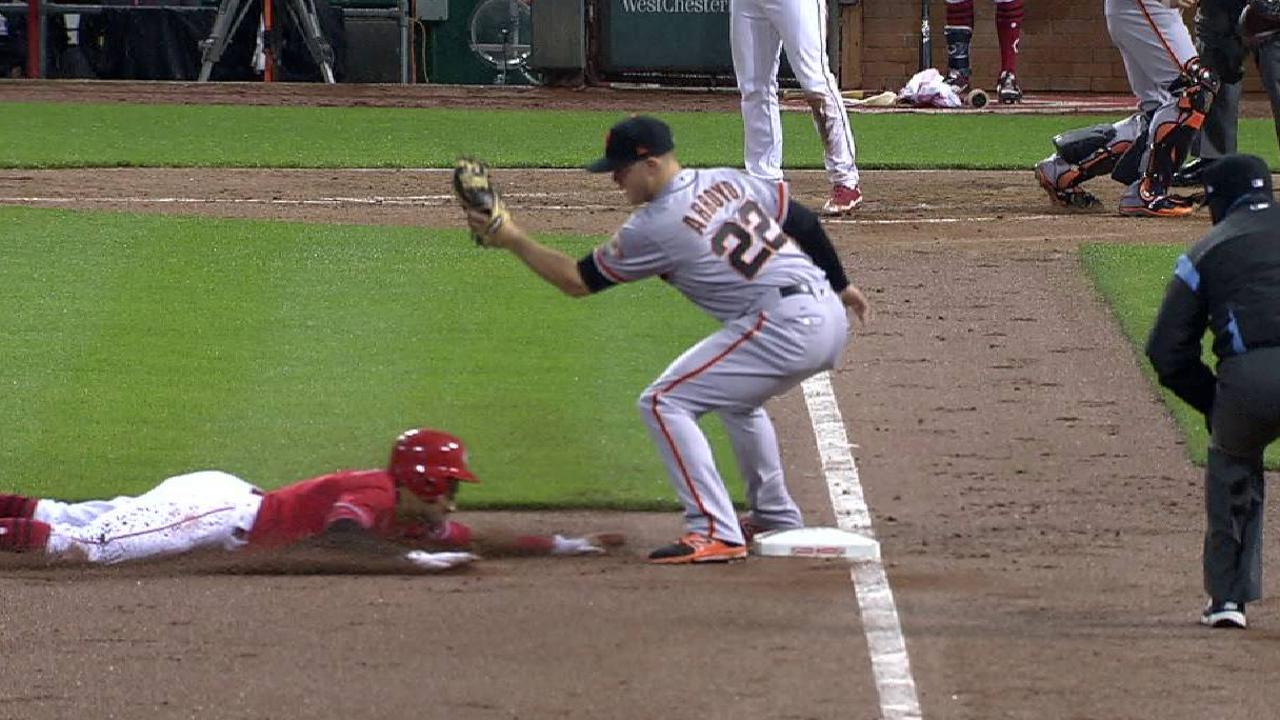 "Matty wasn't quite on top of his game witih holding runners," Bochy said. "Buster [Posey] didn't have a chance with any of them."
Cain praised opposing starter Bronson Arroyo, the 40-year-old right-hander who limited the Giants to three runs (two earned) in 5 1/3 innings.
"He's mixing it up," Cain said. "That's the art of pitching, and he's really working it. It's impressive to watch, because it's not easy."
Interestingly, that echoed what observers said about Cain as he stymied hitters by locating his two-seam fastball expertly and mixing in his breaking pitches.
Until Friday.
Chris Haft has covered the Giants since 2005, and for MLB.com since 2007. Follow him on Twitter at @sfgiantsbeat and listen to his podcast. This story was not subject to the approval of Major League Baseball or its clubs.