Move to No. 2 in order suiting Odor fine
Rangers second baseman says he's 'seeing ball better'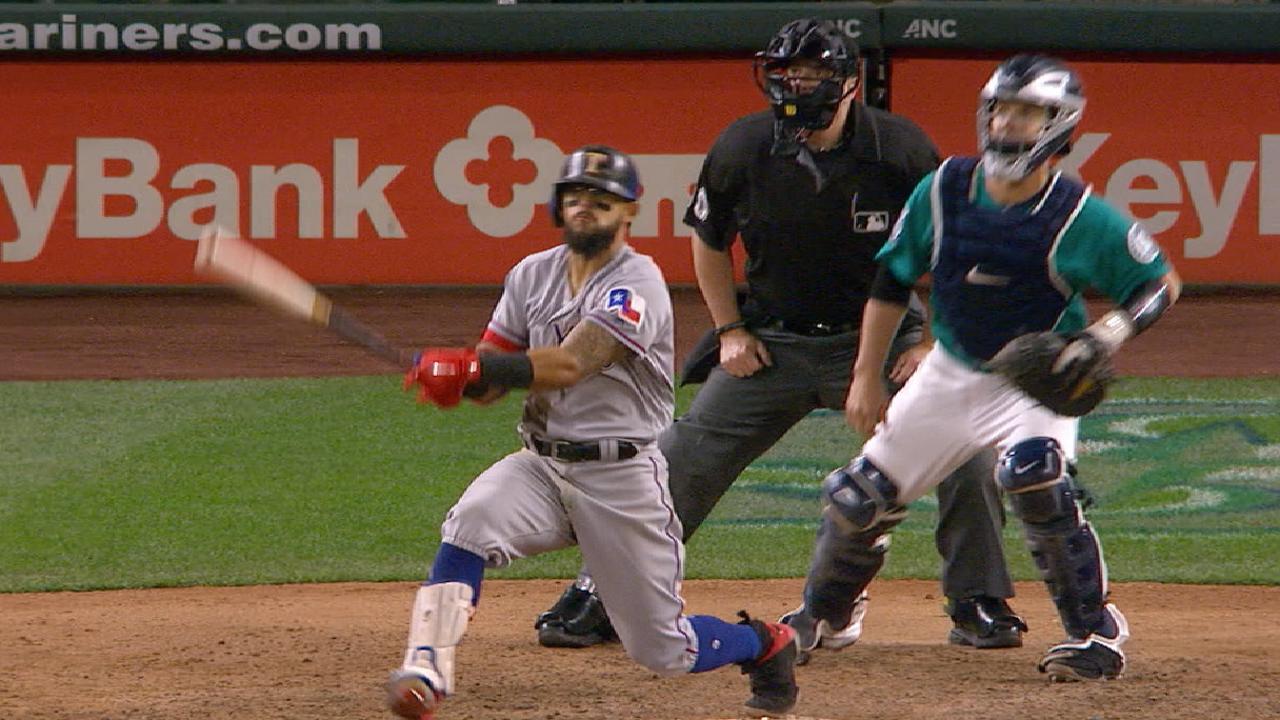 SEATTLE -- The move to the No. 2 spot in the lineup seems to have done something for Rougned Odor. He was 3-for-7 with a home run and two walks in the final two games in Houston after being elevated from the cleanup spot.
Odor wasn't quite as good on Friday night, going hitless in his first five at-bats against the Mariners at Safeco Field, But then Odor struck in the 13th with a two-run home run off of reliever Emilio Pagan to lift the Rangers to a 3-1 victory.
"What a terrific at-bat by Odor," Rangers manager Jeff Banister said. "He was 0-for-5 but everyone in the dugout was energized, and he was one of the ringleaders. For him to step up, poised and put a great swing on the ball, it allowed us to win the ballgame."
Odor before the game said the move in the lineup did not make a difference.
"I just go up there and hit," Odor said. "I don't worry about where they put me. I just do my job."
Banister said before the game that the move was designed so that Odor could be more "hitterish." That's code for using all your hitting skills rather than just trying to crush the ball. It's like a pitcher using all his pitches rather than just trying to throw hard.
"I'm just seeing the ball better," Odor said. "That's just something I feel, I don't know how to explain it. I always try to hit the ball hard, no matter who is pitching. Sometimes I don't hit it."
Banister and Odor both agreed on that point. Odor hasn't been doing damage on some good pitches to hit.
"He would roll it over, pop it up, foul it off or just miss it," Banister said. "He just didn't get the barrel of the bat on the ball. He's a baseball player. He has great confidence in everything he does and I put him in a position of confidence for him."
Prior to the final two days in Houston, Odor went through a 22-game stretch where he was hitting .138 with one home run, seven RBIs, a .185 on-base percentage with a .218 slugging percentage. He had three walks, which was one more than he had in the last two games in Houston.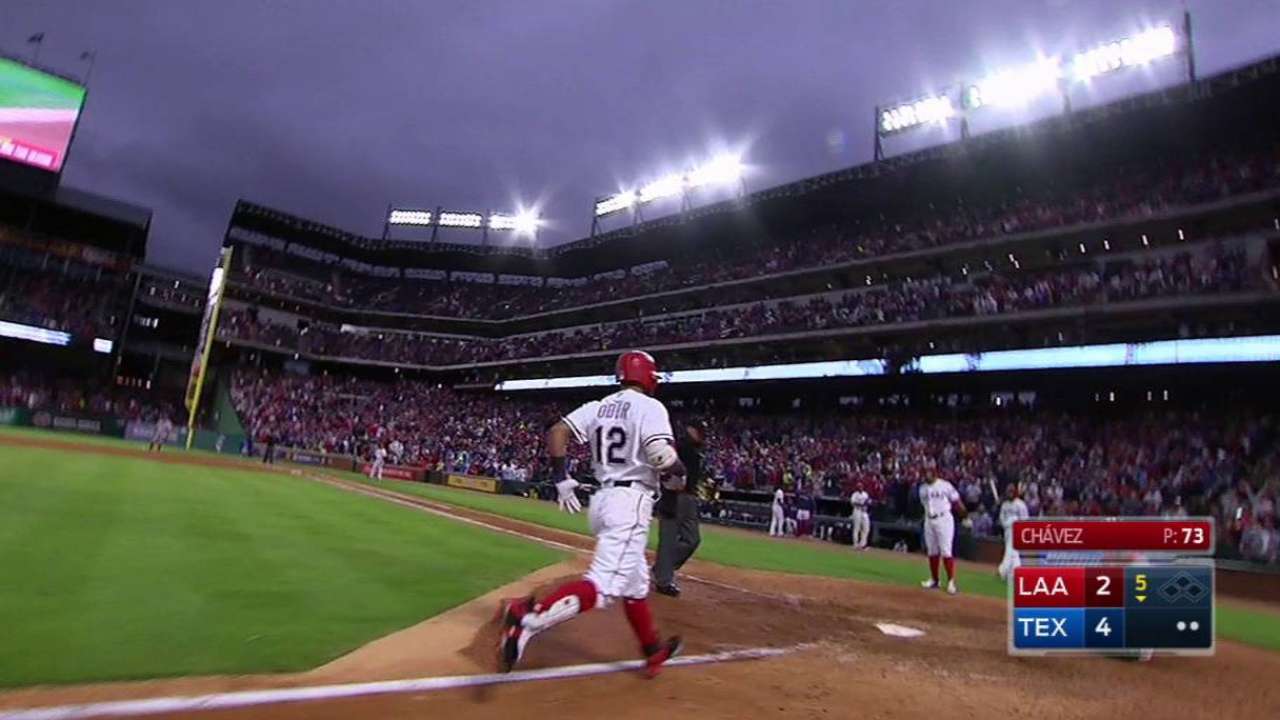 Odor said he did not let his slow start frustrate him.
"Never," Odor said. "I got frustrated two years ago when they sent me to Triple-A. I don't want to get frustrated like that again. When I am not feeling good and I am not hitting good, I'm still trying to be the same guy and helping my team. I know I wasn't feeling good at the plate, I still trying to do something to help my team and be positive."
The Rangers signed Odor to a seven-year contract extension right before the season started. He said he is not letting the pressure of the new contract affect him.
"I play this game because I love it," Odor said. "I don't play for money. Obviously I feel good signing the contract but I love the game. I am going to play the same way as last year and two years ago. I don't play for money. I play for passion and the love of the game."
T.R. Sullivan has covered the Rangers since 1989, and for MLB.com since 2006. Follow him on Twitter @Sullivan_Ranger and listen to his podcast. This story was not subject to the approval of Major League Baseball or its clubs.