Snitker rotates to keep Flowers, Suzuki fresh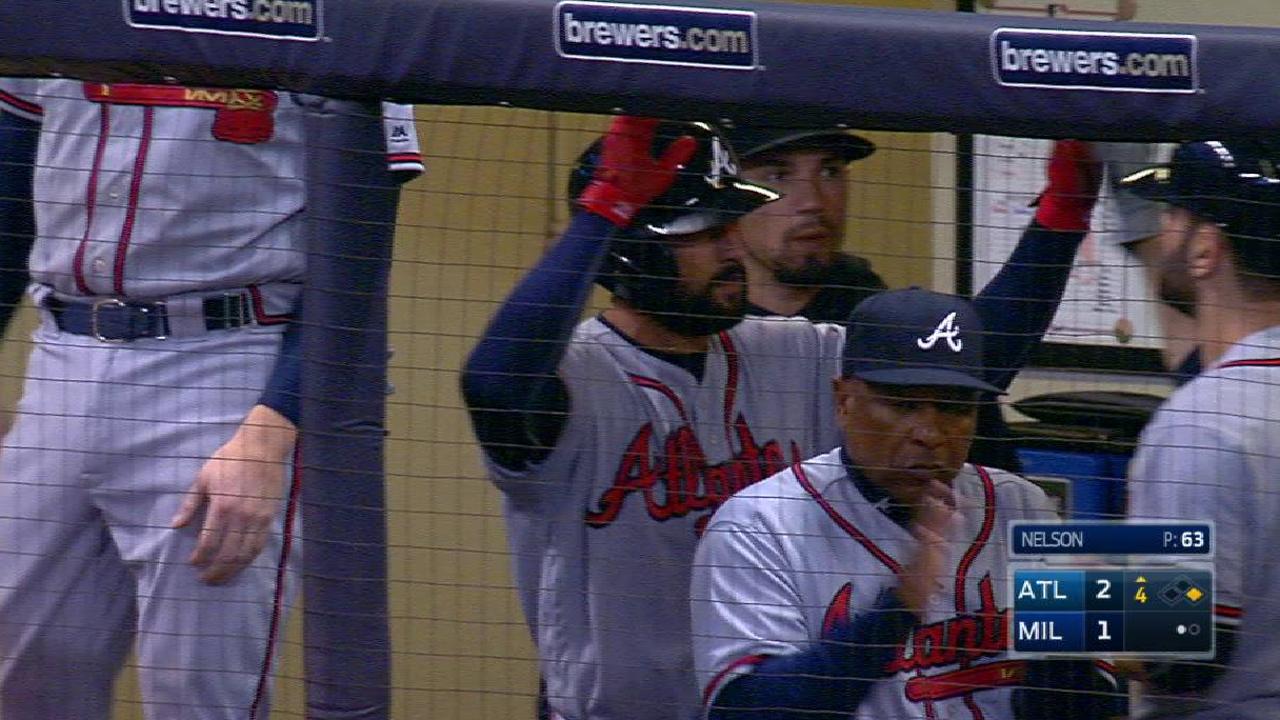 ATLANTA -- As Tyler Flowers has habitually produced multihit games over the past couple of weeks, he has solidified his place as Atlanta's primary catcher. But in an effort to make sure both of his veteran catchers remain fresh throughout the season, Braves manager Brian Snitker will stick with his plan to occasionally put Kurt Suzuki behind the plate, even when R.A. Dickey isn't pitching or when the team is playing a day game that was preceded by a night game.
"We can spread it around and keep [Flowers and Suzuki] both good and as fresh as they can," Snitker said. "Then, hopefully, get the maximum out of them that we can. They both take a lot of pride in catching the staff. They're well-prepared and studied and invested in the pitchers."
Flowers owned a .396 batting average as he prepared to serve as Mike Foltynewicz's catcher in Friday's series opener against the Cardinals at SunTrust Park. He has been assigned to serve as the Braves' starting catcher in eight of the 13 games that have been scheduled since he missed a few days in April with a sore hamstring.
But Suzuki was placed in the lineup as the starter for two of the four games that were scheduled during this week's four-game series against the Mets. He filled his primary role as Dickey's catcher on Tuesday night and then was back behind the plate on Thursday to work with Jaime Garcia, who creates a challenge for his catchers with the action he creates with his two-seam fastball and slider.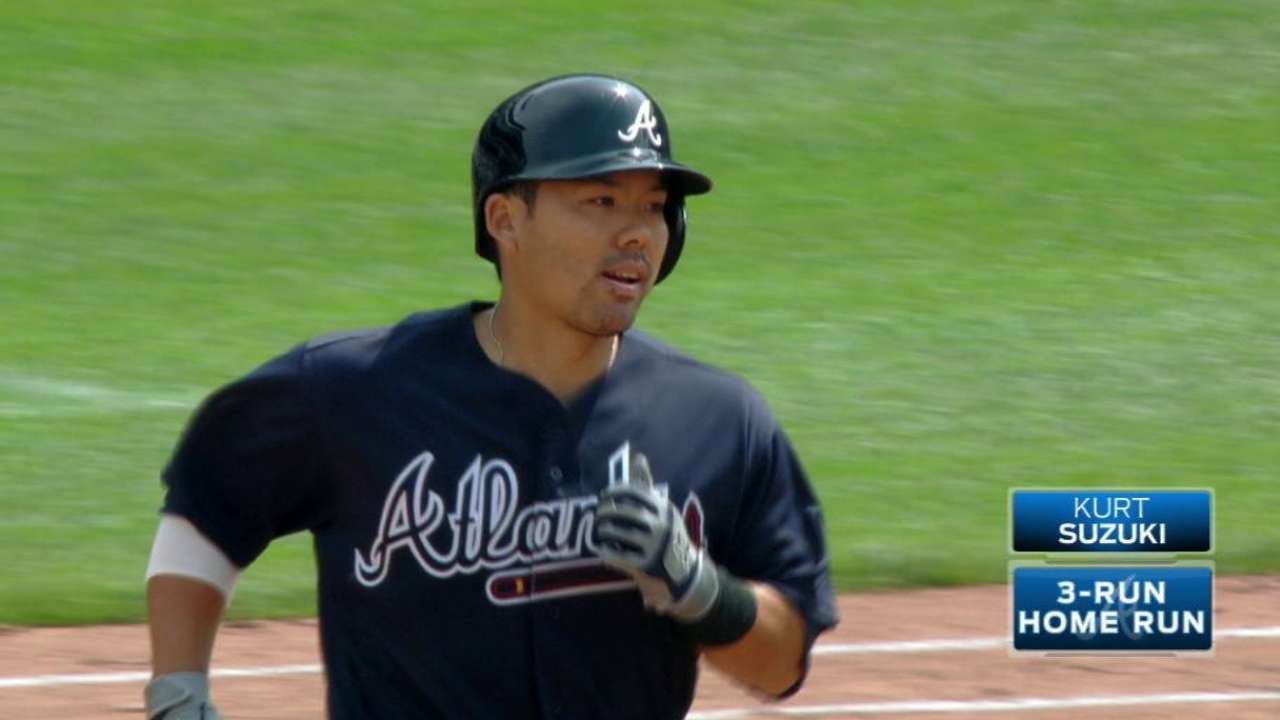 This wasn't necessarily a sign Suzuki will be behind the plate for all of Garcia's future starts. Instead, it was further indication that Snitker intends to carefully handle both Suzuki and Flowers, who has not yet served as the starting catcher for more than back-to-back days.
"Between the two of them, I knew we could get a lot out of that position," Snitker said. "They've gotten big hits, too. I feel good with both of them back there. When summer hits, there will be enough work for both of those guys to keep them going."
Odds and Ends
• Right-handed reliever Mauricio Cabrera was scheduled to complete two innings for Triple-A Gwinnett on Friday night. Cabrera will likely throw back-to-back days with his next two rehab appearances. But even though he seems to have distanced himself from the right elbow discomfort that has forced him to spend this season's first month on the disabled list, he'll need to show better command before rejoining Atlanta's bullpen. He entered Friday's appearance having recorded a strike with just 24 of 51 pitches over his recent Minor League rehab outings.
• Snitker was wearing a walking boot on his right foot as he spoke to reporters before Friday's game. He won't wear the boot during games, but hopes wearing it pregame will help him better deal with the discomfort caused by right Achilles tendinitis.
Mark Bowman has covered the Braves for MLB.com since 2001. This story was not subject to the approval of Major League Baseball or its clubs.