Rodriguez settling in as reliable starter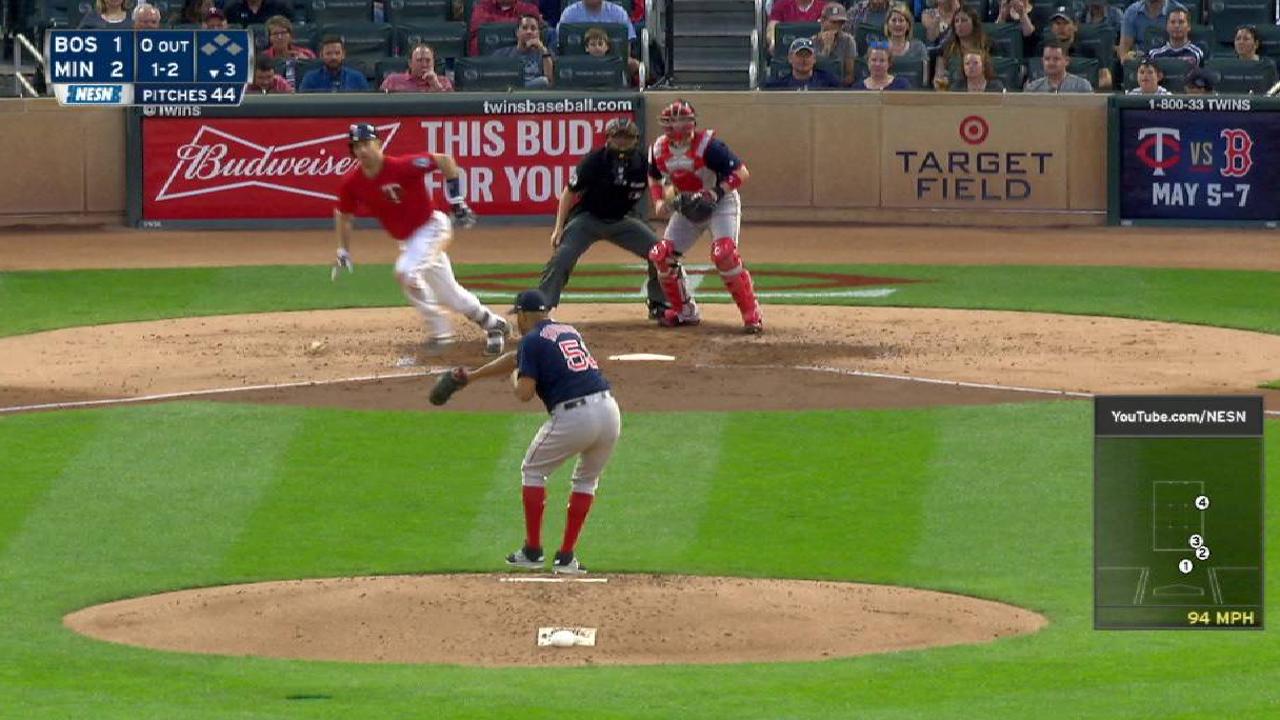 MINNEAPOLIS -- When the Red Sox acquired Eduardo Rodriguez at the 2014 Trade Deadline, they hoped the young left-hander would someday become a reliable part of their starting rotation.
In Friday's 4-3 loss to the Twins, Rodriguez turned in another performance that indicated he's heading in that direction.
Rodriguez pitched into the seventh inning and allowed three earned runs on seven hits while walking one and striking out six. It was his third straight quality start, and while his ERA raised a tick to 3.07, it's still the second-best mark among Red Sox starters this year.
Rodriguez took a no-decision when his teammates rallied for two runs in the ninth to tie the game, only to see Matt Barnes get stung by a Joe Mauer walk-off home run in the bottom half of the inning.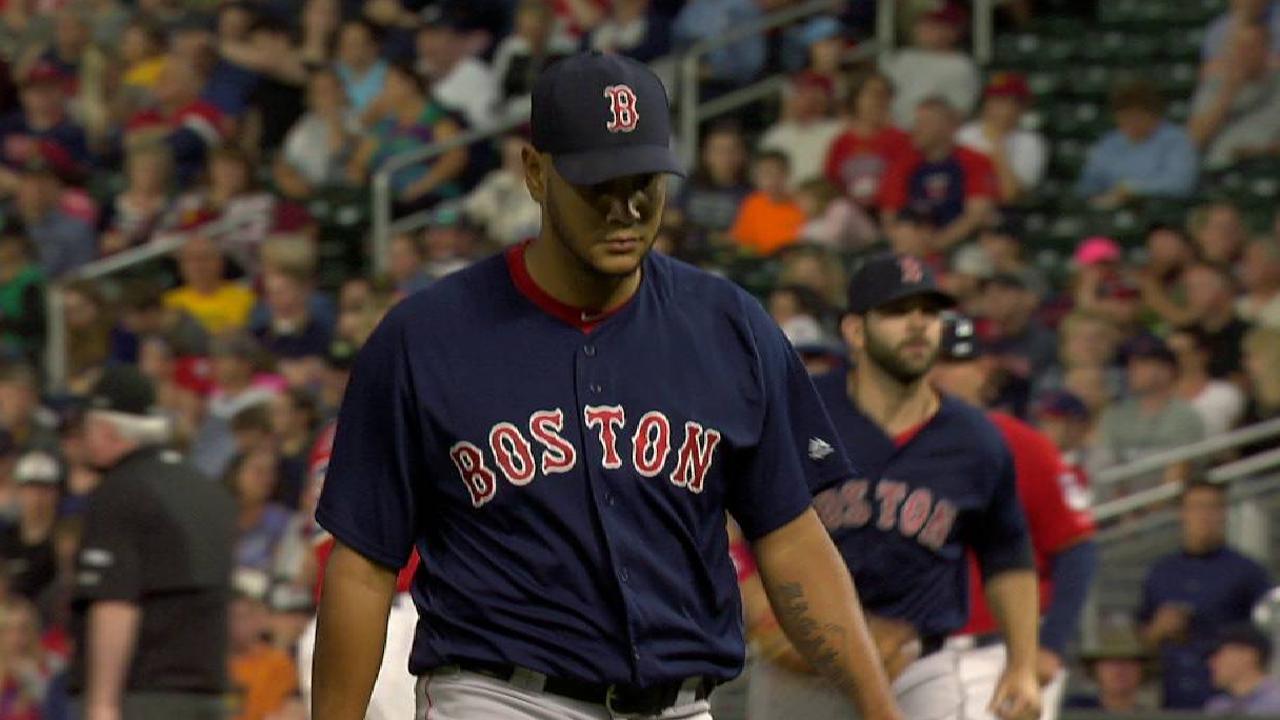 "He did again tonight what he did the last three or four times out, and that's six quality innings, low runs," Boston manager John Farrell said. He praised Rodriguez for bouncing back after giving up two somewhat fluky runs in the first inning on Miguel Sano's wind-aided triple and Robbie Grossman's seeing-eye single.
"They chalk up two runs, but then he settled in," Farrell said.
Rodriguez threw 106 pitches, following starts of 107, 108 and 108 pitches. That's the consistency of a potential workhorse. And even better, he threw a season-high 73 strikes Friday.
"That's what I've been working on," Rodriguez said. "I've tried to throw more strikes and get deep into games. That's my goal right now."
That's exactly what the Red Sox were looking for when they shipped lefty reliever Andrew Miller to Baltimore in exchange for the 21-year-old who had never pitched an inning above Double-A. The immediate signs were promising, as he went 10-6 with a 3.85 ERA as a rookie two years ago.
Last year he took a bit of a step back; he missed two months with a dislocated right kneecap, then posted a 4.71 ERA in 20 Major League starts. He tweaked the same knee pitching in Venezuela in winter ball this offseason but avoided a serious injury, and now he's holding down the fort as an unexpected mainstay of the rotation with Steven Wright lost for the season with his own knee problems and David Price still on the shelf due to elbow trouble.
"Eddie was strong tonight. Another quality performance," said Farrell.
Patrick Donnelly is a contributor to MLB.com based in Minneapolis and covered the Red Sox on Friday. This story was not subject to the approval of Major League Baseball or its clubs.