Sale avoids suspension; Holt progressing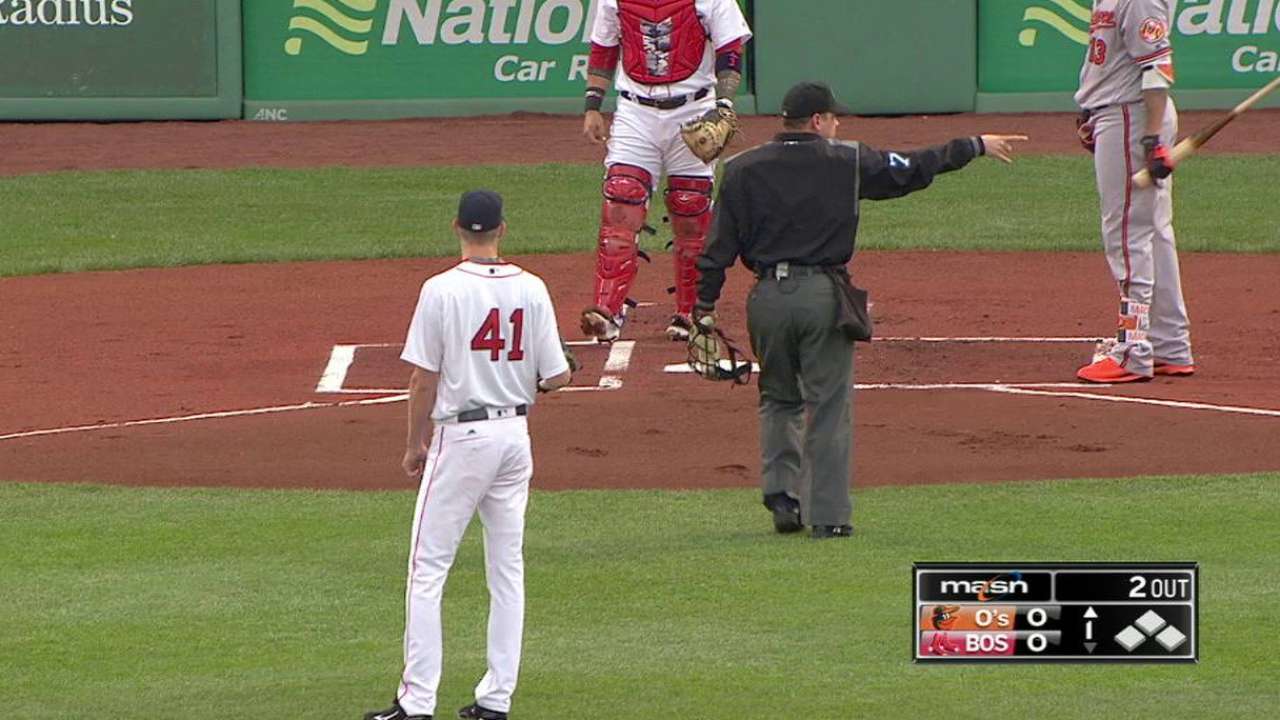 MINNEAPOLIS -- The Red Sox confirmed Friday that Chris Sale will not be suspended for his role in a heated incident with the Orioles earlier this week.
Sale threw a pitch behind Orioles third baseman Manny Machado in the first inning of Tuesday's game at Fenway Park. It was the latest in a string of clashes between the teams this year that began when Machado took out Boston second baseman Dustin Pedroia on a slide into second base on April 21.
Sale (2-2, 1.38 ERA) is scheduled to pitch Sunday at Target Field against Twins ace Ervin Santana (5-0, 0.66).
Worth noting
• Brock Holt is slated to resume his rehab assignment with Double-A Portland on Saturday. Holt, who has been sidelined since April 21 with a case of vertigo, had to shut down his rehab earlier this week when the symptoms returned. According to Red Sox manager John Farrell, an adjustment in Holt's medication has him feeling better.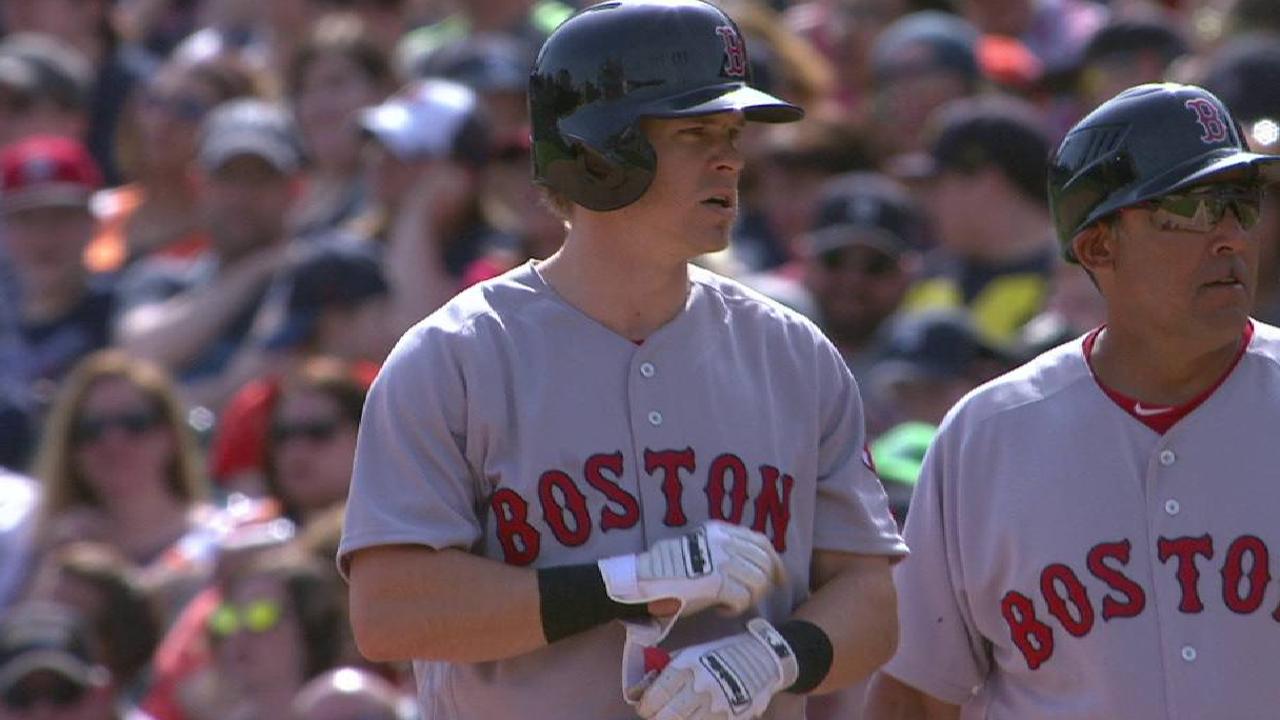 Farrell said Holt got some work in with the Seadogs on Friday before their game with Reading was rained out. The plan is for Holt to DH in the first game of Saturday's doubleheader, then take Sunday off and rejoin Pawtucket on Monday to continue his rehab assignment.
Holt has appeared in just six games with the Red Sox this year, but his absence has been noted, and not just because injuries to Pablo Sandoval and Marco Hernandez have left the team thin at third base.
"We miss Brock's presence on our roster," Farrell said. "This is a guy who ended up starting in the postseason last year at third base. Another left-handed bat at our disposal and just a very good baseball player all-around."
• Farrell also shared promising news on Sandoval, who was put on the disabled list on April 25 due to a right knee sprain.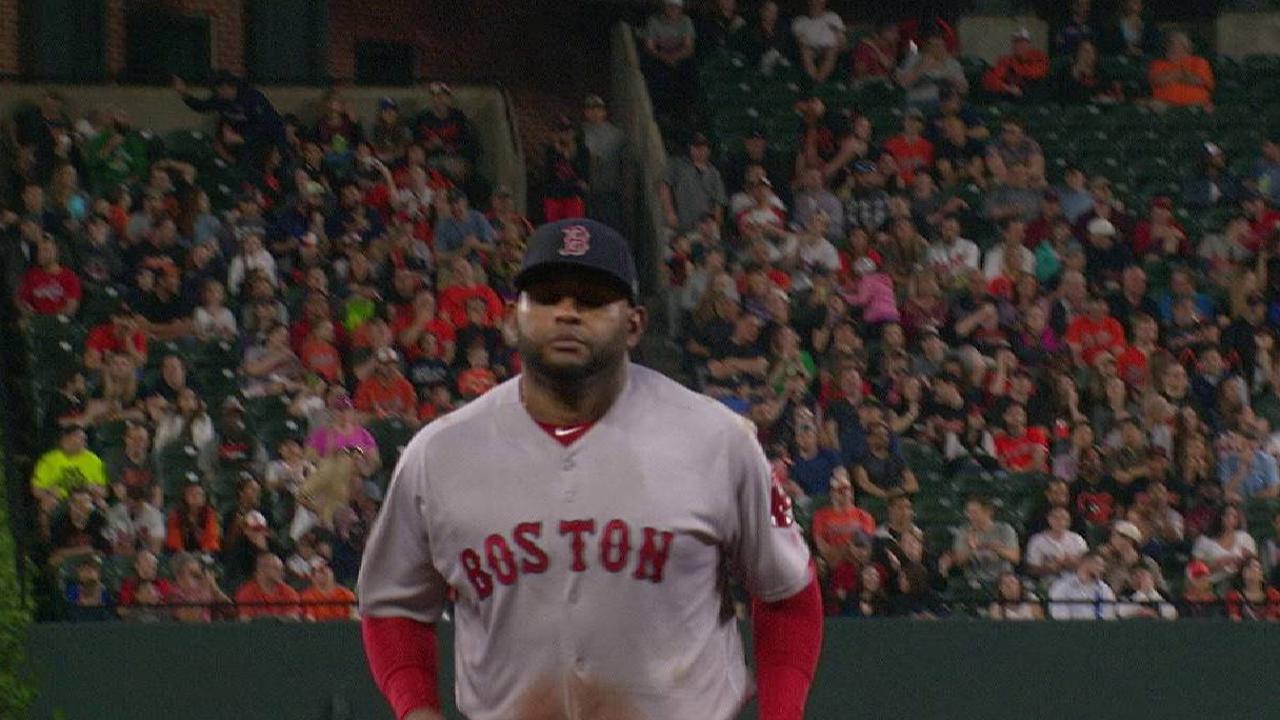 "Panda's starting to turn for the better now. He'll likely put a bat in his hand [Saturday] and start hitting off the tee and ultimately [take] BP," Farrell said. "He'll begin running on the treadmill, so the last couple of days have been much better for him with the swelling and overall soreness. So hopefully that's starting to turn."
Sandoval was hitting .213 with three home runs and 10 RBIs in 17 games before suffering the injury making a defensive play against the Orioles.
• The Red Sox announced Friday that infielder Deven Marrero has been recalled from Triple-A Pawtucket. He fills the roster spot vacated when pitcher Brandon Workman was optioned to Pawtucket after Thursday's game.
This is Marrero's third stint with the Red Sox. The 26-year-old has appeared in 38 Major League games over the past two seasons. He was off to a slow start at Pawtucket this year, hitting just .169/.178/.211 through 19 games.
Patrick Donnelly is a contributor to MLB.com based in Minneapolis. This story was not subject to the approval of Major League Baseball or its clubs.