Clemente memorabilia to be auctioned at ASG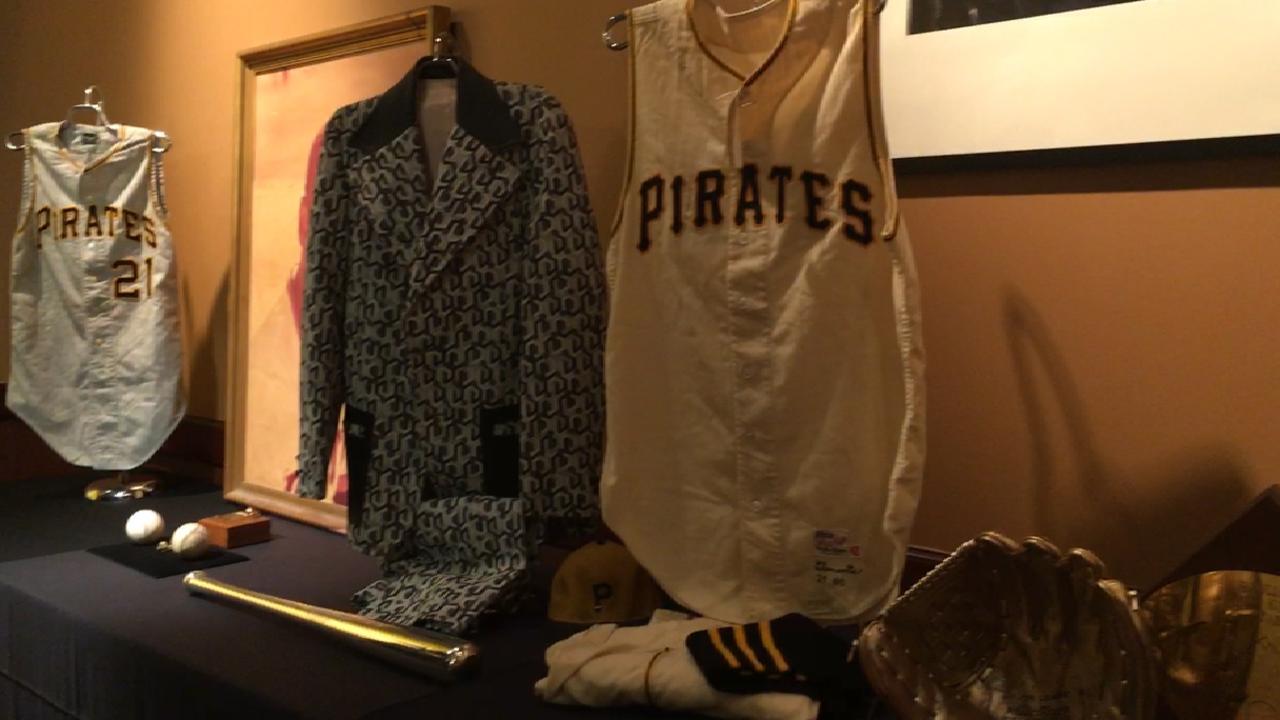 PITTSBURGH -- Roberto Clemente Jr. stood in front of a table set with history. There were two of his father's Gold Glove Awards, one of his snazziest suits, one silver bat, a mustard-yellow batting helmet, two iconic No. 21 jerseys and a pair of World Series rings.
After years of keeping the Pirates legend's memorabilia inside their house in Puerto Rico, the Clemente family decided it was time to share it with the rest of the world. The Clementes and Hunt Auctions announced on Friday that hundreds of items from the Clemente family's collection will be up for auction during the All-Star FanFest in Miami this July.
"The legacy that Roberto left with all of us is impossible to properly describe, but I truly believe his commitment to helping others has resonated with the game of baseball and become a guiding light for future generations of players," said Vera Clemente, Clemente's widow, in a statement. "I have enjoyed a beautiful life that Roberto and the game of baseball have provided for our family, and we are very pleased to share some of our treasured memorabilia with the great fans of the game. My family and I have humbly attempted to carry forward Roberto's goal to help others, especially through our involvement with numerous programs and foundations to assist young people in need. We look forward to continuing that mission and sharing Roberto's message with a new generation of baseball fans."
David Hunt, the president of Hunt Auctions, said there will be a "charitable component" to the auction, though the family is working with Major League Baseball to "best determine exactly where those proceeds will go and how to handle that."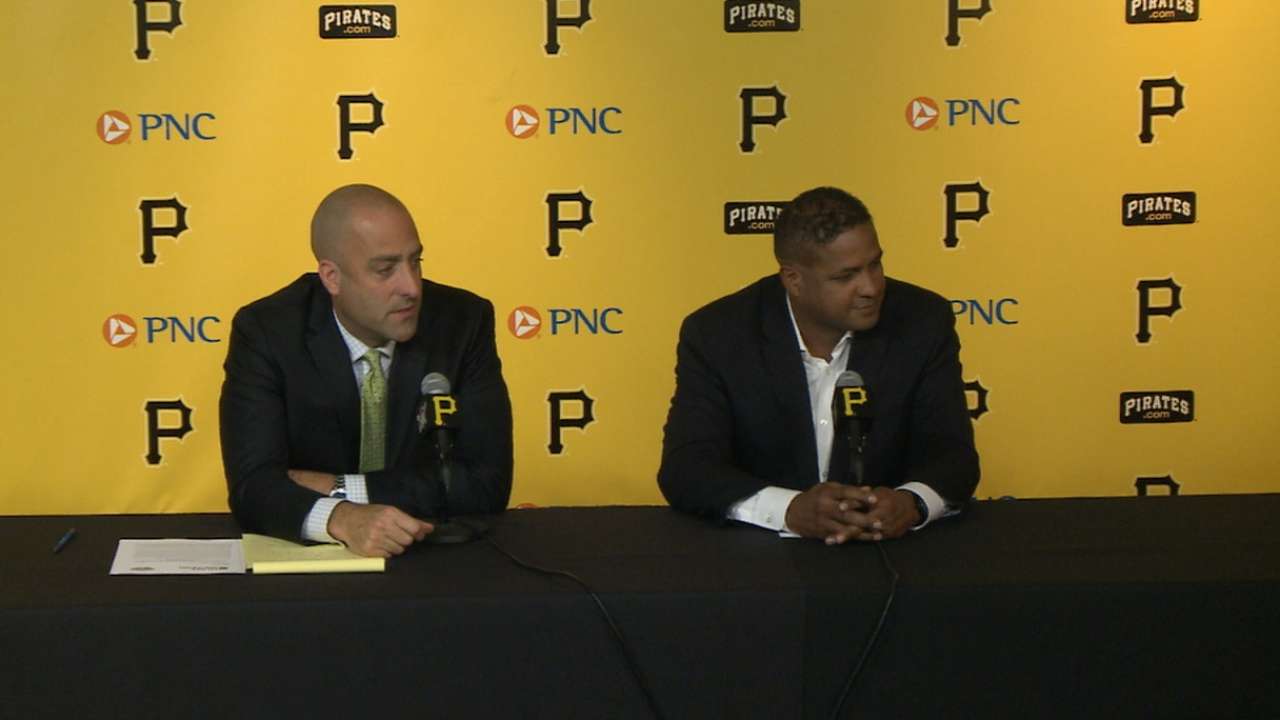 After keeping those treasured items for so long, why put them up for auction? The family felt this was the right time and Miami was the right place.
"We're very happy it's going to be helping everything else that we do in terms of helping other organizations," Clemente Jr. said. "There are so many things that we're involved in right now, and we're keeping so many others in the house. We wanted to share."
Hunt said the items up for auction will range from "fun, little things" worth several hundred dollars to more significant memorabilia. For example, the Hall of Famer's 1960 World Series home uniform, his 1971 World Series MVP Award, his National League batting champ bats and his '60 and '71 World Series rings.
"There's so many thousands of people that want to have a piece of him, and I think it's time to share. We're happy to do so," Clemente Jr. said. "These are items he himself would have given away. … We're not doing anything that he would have never done. Anything material for him was material."
The family will keep the more personal and sentimental items, such as a Father's Day card from Clemente's children. On the back of the card, Clemente wrote a poem and signed it.
"That's worth a lot of money in the collector world, but it's priceless," Hunt said. "That shouldn't be sold."
The auction items extend beyond the baseball field. People can bid on Clemente's 1971 Limited Edition Dodge Charger, which he received for winning the World Series MVP Award that year. There is also an eye-catching suit, one of Clemente's favorites, his son said.
"He was stylin' at all times. He took pride every time he walked out the door," Roberto Clemente Jr. said. "The suit represents the flair. If anyone could pull it off, it would be him."
Adam Berry has covered the Pirates for MLB.com since 2015. Follow him on Twitter and Facebook, read his blog and listen to his podcast. This story was not subject to the approval of Major League Baseball or its clubs.