Top 10 fantasy prospects to stash for 2017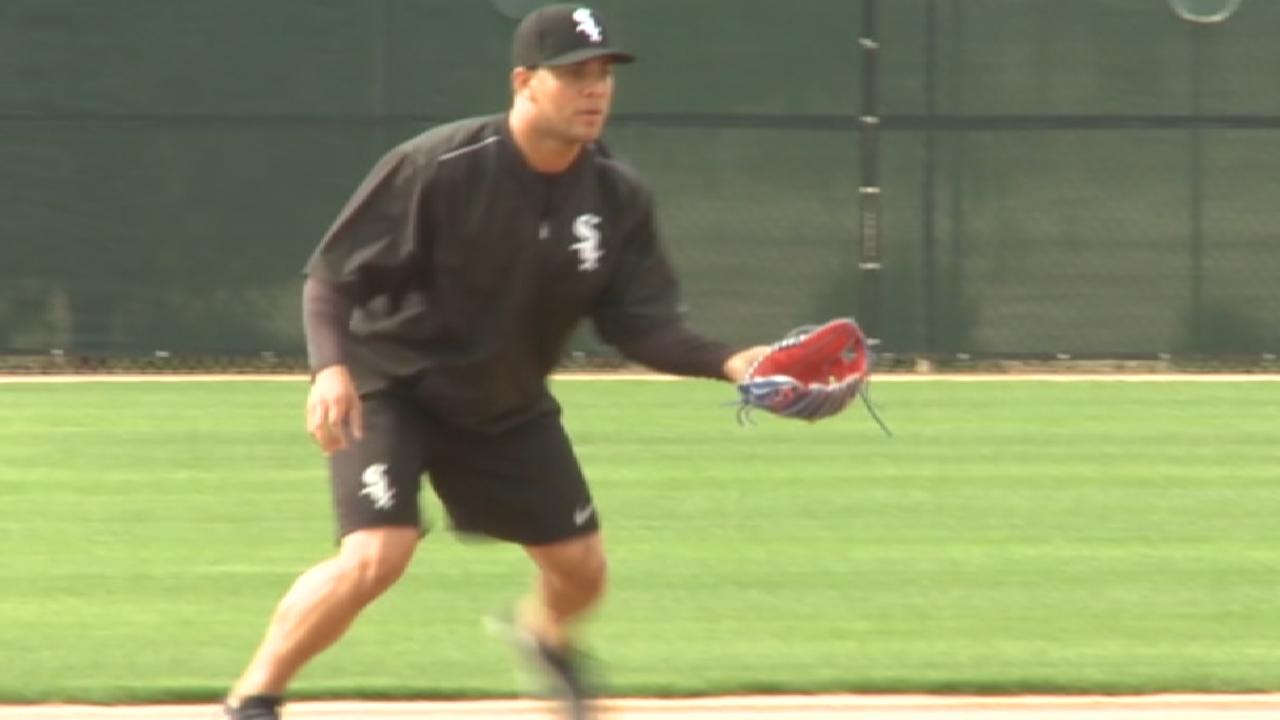 The recent promotions of Cody Bellinger and Christian Arroyo to the big leagues gave this week's list of the Top 10 fantasy prospects a different look after the duo ranked second and 10th, respectively, in the previous installment.
Arroyo, the Giants' No. 2 prospect and No. 82 on MLB Pipeline's list of the Top 100, was the first to arrive, getting the call to join the Giants in the big leagues after hitting .446/.478/.692 in 16 Triple-A games. Since then, the 21-year-old has batted .238 (10-for-42) with two homers and five RBIs in 10 games while splitting time between third base and shortstop.
Bellinger, meanwhile, has made the type of impact expected from a player scouts widely view as the best offensive prospect in the Minors. Ranked 10th on the Top 100, Bellinger (Dodgers' No. 1) has collected multiple hits in four of his nine games, including a two-homer performance on April 29 that fueled the Dodgers' come-from-behind victory over Philadelphia. Overall, the 21-year-old is batting .303/.361/.576 with four extra-base hits, seven runs and five RBIs.
So who might be next to get the call and make a fantasy impact? That's what this weekly feature is all about. Here is a Top 10 list of fantasy prospects currently in the Minor Leagues, ranked based on potential impact this season. Talent is obviously a big factor, but opportunity also figures heavily into the decision-making process. In parentheses is where each prospect ranked in our previous fantasy rankings.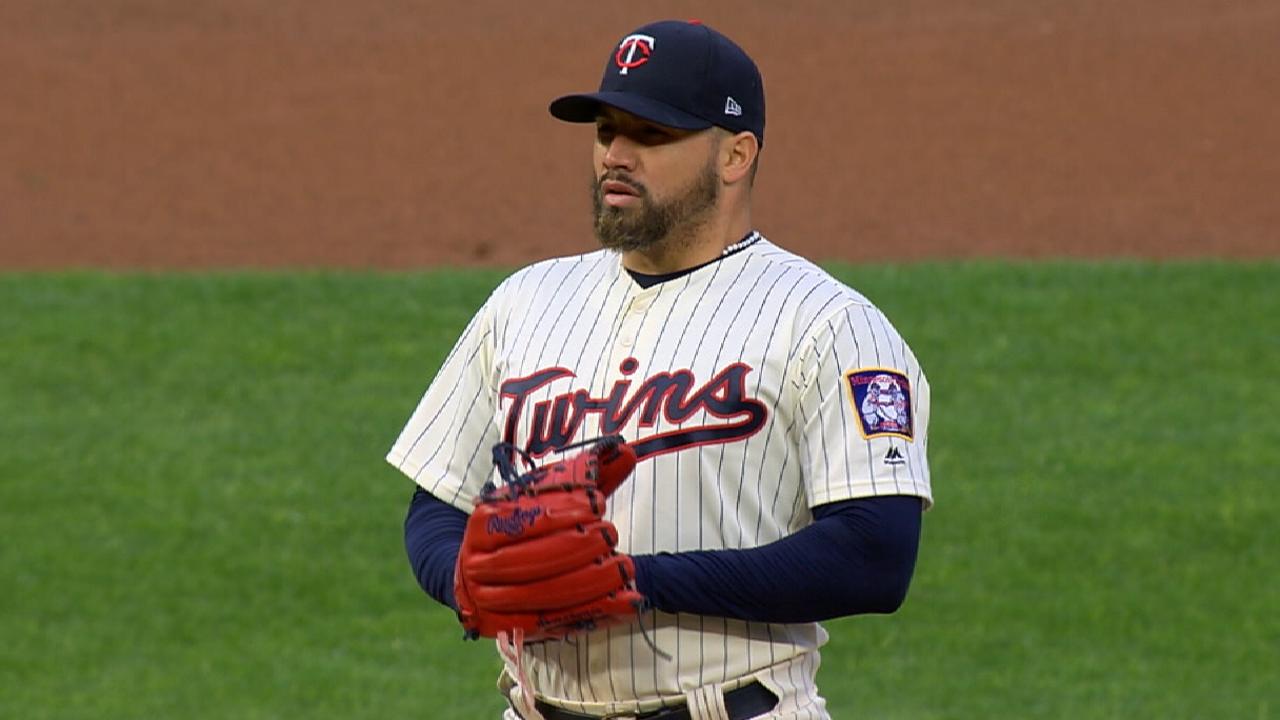 1. Yoan Moncada, 2B, White Sox (Previous rank: 1)
As MLBPipeline.com's No. 1 overall prospect, Moncada possesses five-category potential that makes him a must-own in all formats. The 21-year-old second baseman has been especially hot of late, batting .415 with 17 hits and nine runs scored during his current 10-game hitting streak. Though his 28.4 percent strikeout rate in 109 plate appearances leaves something to be desired, Moncada is showing consistent power (5 HR) and reaching base at a high clip (.413 OBP).
2. Lewis Brinson, OF, Brewers (Previous rank: 3)
Brinson is firing on all cylinders for Triple-A Colorado Springs, hitting .338/.388/.577 with four home runs and three steals through 17 games. But no matter how well he performs, the Brewers are unlikely to promote the 22-year-old outfielder until he's clear of Super 2 status -- which usually falls in late May/early June. But once he arrives, Brinson -- with his dynamic power-speed combo -- could be one the biggest fantasy contributors among rookies.
3. Amed Rosario, SS, Mets (Previous rank: NR)
There's been a clamoring lately for the Mets to promote Rosario, and not just because the club's big league roster has been ravaged by injuries. The 21-year-old shortstop's batting average sits at .386 for the season after his 0-for-4 showing on Thursday night, but he'd spent much of the previous week hitting above .400. It's also worth noting that Rosario recently started a game at third base for the first time since 2014 -- a move that suggests he could see time at both positions on the left side of the infield once promoted.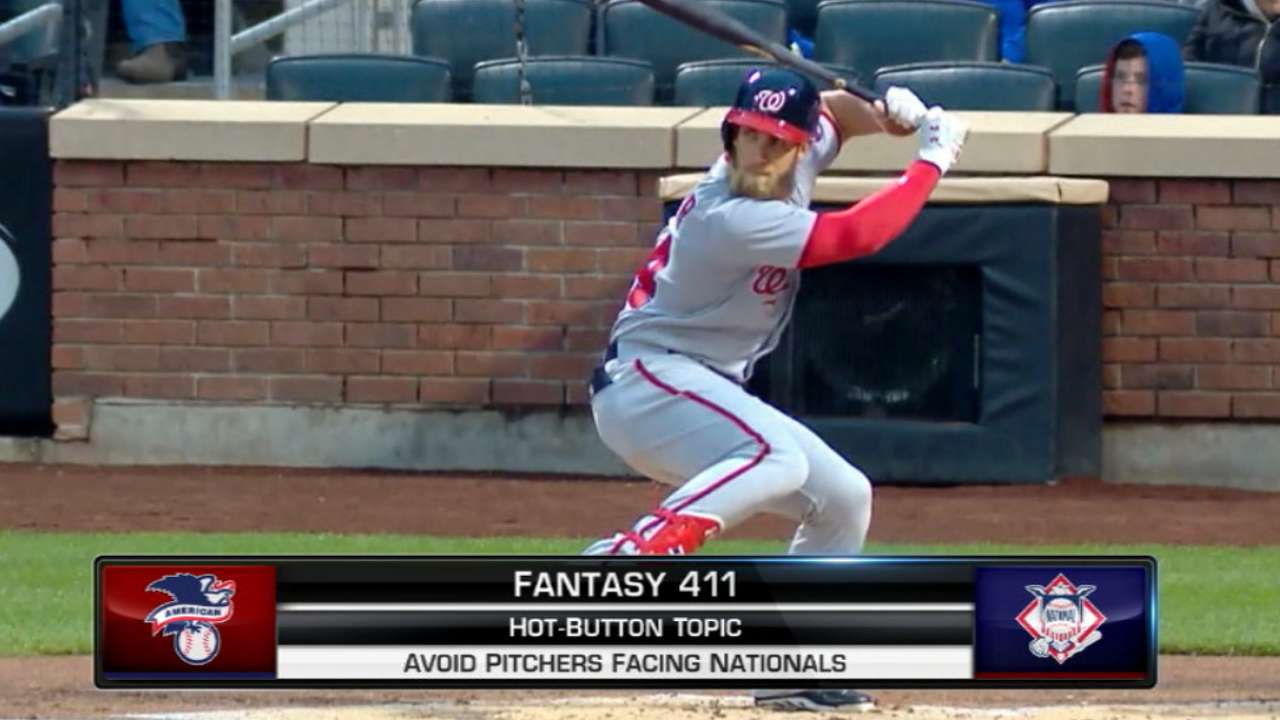 4. Ozzie Albies, 2B, Braves (Previous rank: 4)
Albies, 20, has held his own so far in his return to the International League by hitting .252 with 11 extra-base hits and eight steals in 25 games for Triple-A Gwinnett. The Braves have long showed a desire to intertwine Albies and Dansby Swanson's development, and while the latter has struggled early, it's a foregone conclusion that the double-play combination will be reunited at some point this season.
5. Reynaldo Lopez, RHP, White Sox (Previous rank: 6)
Up one spot from the previous installment, Lopez has fared the best of the White Sox heralded starting trio at Triple-A Charlotte. The 23-year-old right-hander has completed six frames in three straight starts, the last of which saw him allow one earned run on three hits while striking out six. With a 4.10 ERA and 28 strikeouts in 26 1/3 innings, Lopez could be the next White Sox hurler recalled from the Minors.
6. Francis Martes, RHP, Astros (Previous rank: 7)
Control issues and elevated pitch counts have kept Martes from working deep into games this season, with the 21-year-old righty totaling just 12 1/3 innings (albeit with a 2.92 ERA) across three starts. But while his starts have been uneven, Martes -- with his electric stuff -- is still an adjustment away from being ready to join Houston's starting rotation.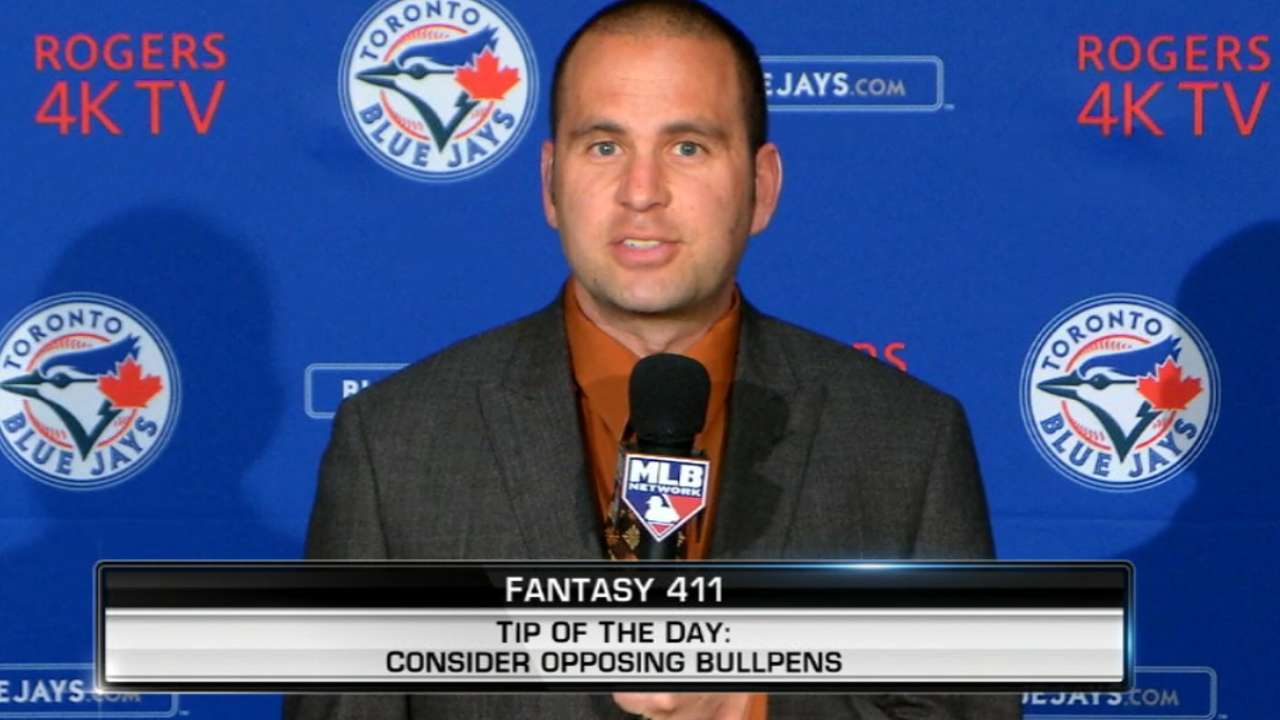 7. Lucas Giolito, RHP, White Sox (Previous rank: 5)
Giolito hasn't gotten off to the start the White Sox were hoping for -- going 0-4 with a 7.33 ERA and a 1.67 WHIP in five starts with Charlotte -- though it's still much too early to write off the former No. 1 overall prospect's season. The 22-year-old righty has missed his share of bats (28 K's), but control and command issues have resulted in 14 walks and six home runs allowed in 23 1/3 innings, and he's yet to complete more than 5 2/3 innings in a start.
8. Austin Meadows, OF, Pirates (Previous rank: 8)
Meadows has yet to find his stroke for Triple-A Indianapolis, hitting just .198/.253/.275 through 23 games in his return to the International League. The 22-year-old outfielder isn't viewed as an immediate replacement for the suspended Starling Marte, but given his performance thus far, that perception could quickly change with a hot streak at the plate.
9. Zack Burdi, RHP, White Sox (Previous rank: NR)
Burdi has, unsurprisingly, been outstanding as Triple-A Charlotte's closer, converting three of four save opportunities while racking up 18 strikeouts in 10 2/3 innings. The 2016 first-rounder (No. 26 overall) has little left to prove in the Minor Leagues, and the recent injury to Nate Jones certainly doesn't hurt Burdi's chances of receiving an early-season callup.
10. Jeff Hoffman, RHP, Rockies (Previous rank: NR)
Hoffman finds himself on the back end of this week's list after going 2-0 in his past two turns for Triple-A Albuquerque. The 24-year-old right-hander allowed just two earned runs across 13 innings in that span, with 13 strikeouts and four walks. With a rotation that already includes rookies Antonio Senzatela, Kyle Freeland and German Marquez, Hoffman appears next in line to start for the Rockies.
Mike Rosenbaum is a reporter for MLB.com. Follow him on Twitter at @GoldenSombrero. This story was not subject to the approval of Major League Baseball or its clubs.