Unlucky 13: Machado better than his results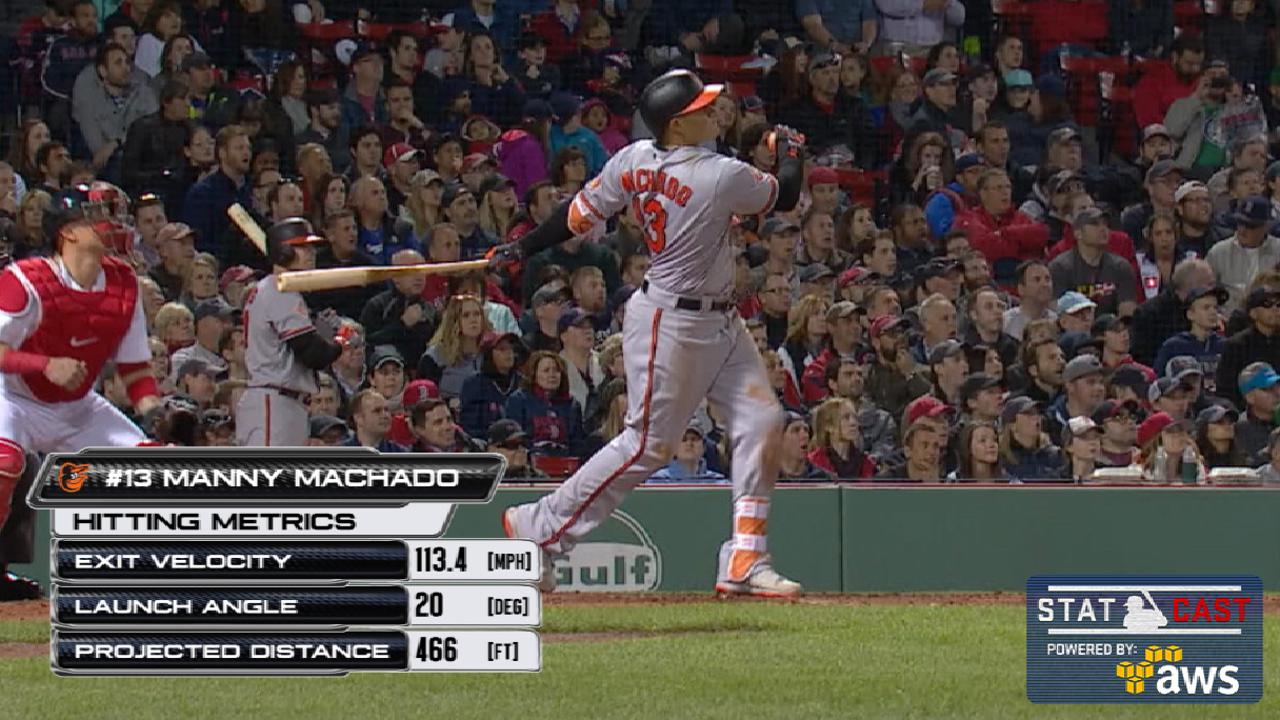 Ask any hitter and they'll tell you there is only so much on a baseball field they can control. Control the count. Control the swing. Control the contact. What happens from there is often out of their hands.
All of which can make the act of hitting frustrating and the nature of hitting stats deceiving. Take Manny Machado, for example. Before his big day in Boston on Thursday, the Orioles' third baseman went 0-for-5 on Wednesday, dropping his average to .214. Machado made hard contact three times that night -- once a 106.1-mph groundout, once a 103-mph force play and another time on a 99.4-mph lineout -- and left with nothing to show for it.
If you just parachuted in and looked at Machado's .223/.325/.476 slash line through 27 games, you'd think he's on his way to a down year. But thanks to Statcast™, we can see that Machado has actually been one of the best hitters in all of baseball -- and one of the unluckiest. (Via Baseball Savant, this is a complete leaderboard of most outs on batted balls with an exit velocity of 95 mph or greater.)
Wednesday was the second time Machado hit into three outs 99 mph or harder in the same game already this season. He leads all hitters with 30 outs of 95 mph or harder, meaning that more than anyone, the O's star has yet to catch many breaks.
The contrast between how Machado has hit the ball and how much he's benefited is stark. His expected wOBA (xwOBA) of .420 and .303 expected batting average rank (xBA) in the top 15 in the Major Leagues, meaning he's been hitting like an elite hitter. But Machado's actual wOBA of .345 ranks 98th -- lower than Jed Lowrie, Elvis Andrus and Tim Beckham's -- and his actual batting average ranks 197th. The gap between Machado's expected batting average and actual average is the third widest in the Majors.
Combine that with the number of hard outs he's hit into and Machado sits atop a class of elite hitters outperforming their early season slash lines. Here are a few more who, thanks to Statcast™, we can see are hitting like themselves, despite what traditional metrics may say.
Nicholas Castellanos, Tigers
Hard outs: 24
BA: .255
xBA: .298
wOBA: ..338
xwOBA: .408
A broken hand derailed what should have been a breakout season for Castellanos in 2016. He's still striking out at a high rate, but when he makes contact, he rakes. Castellanos has hit into the second-most hard outs in all of baseball, suggesting his .255/.322/.464 line should look better.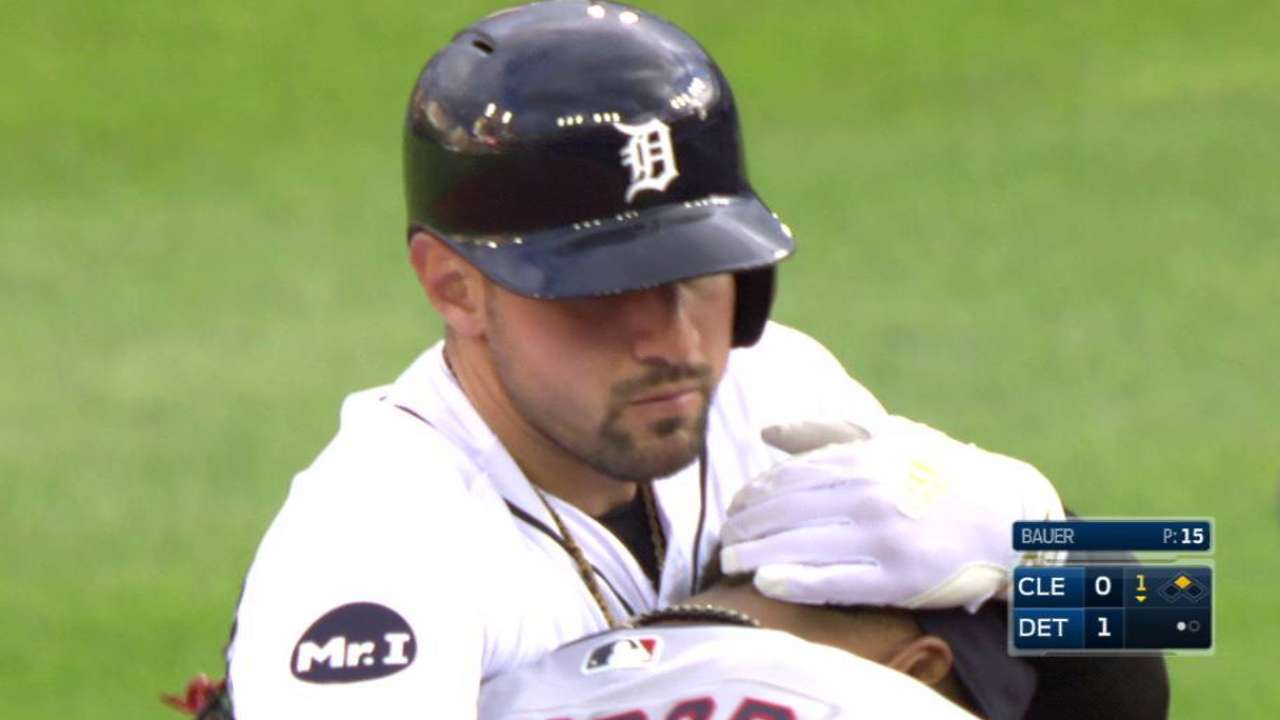 Maikel Franco, Phillies
Hard outs: 21
BA: .231
xBA: .304
wOBA: .310
xwOBA: .372
The gap between Franco's average and expected is fifth largest in baseball, right behind Machado. The Phillies third baseman is hitting like Carlos Correa, Ryan Braun, Edwin Encarnacion and Nolan Arenado, but his actual wOBA ranks below Darwin Barney's.
Corey Seager, Dodgers
Hard outs: 20
BA: .291
xBA: .353
wOBA: .387
xwOBA: .463
Seager's .291/.388/.505 slash line is actually better than the one he posted during his National League Rookie of the Year Award-winning campaign, but he's hitting even better than that. Seager's .353 expected average leads in the Majors, right ahead of Ryan Zimmerman, who's actually hitting .427.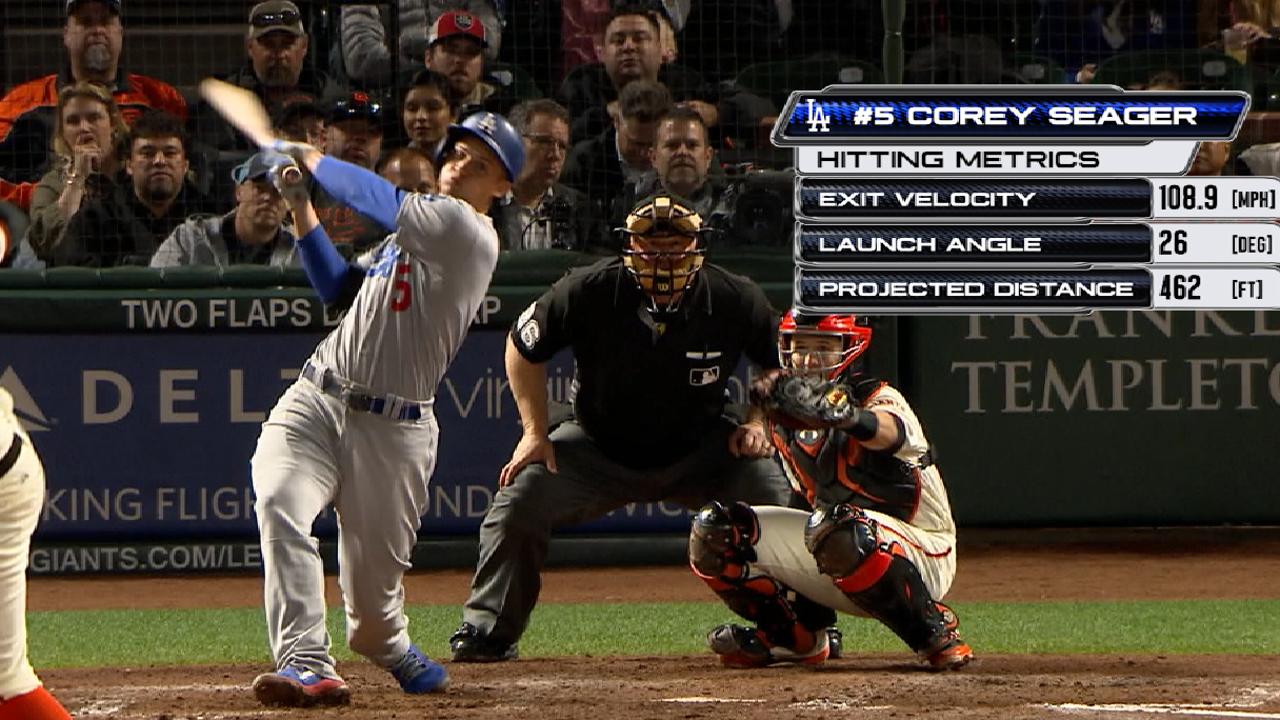 Joe Mauer, Twins
Hard outs: 20
BA: .230
XBA: .283
wOBA: .275
xwOBA: .361
While Mauer's power has disappeared in recent years, he's more or less retained his ability to get on base. His .230/.295/.310 slash line this season does not suggest that, but the Statcast™ metrics imply that ability is still there.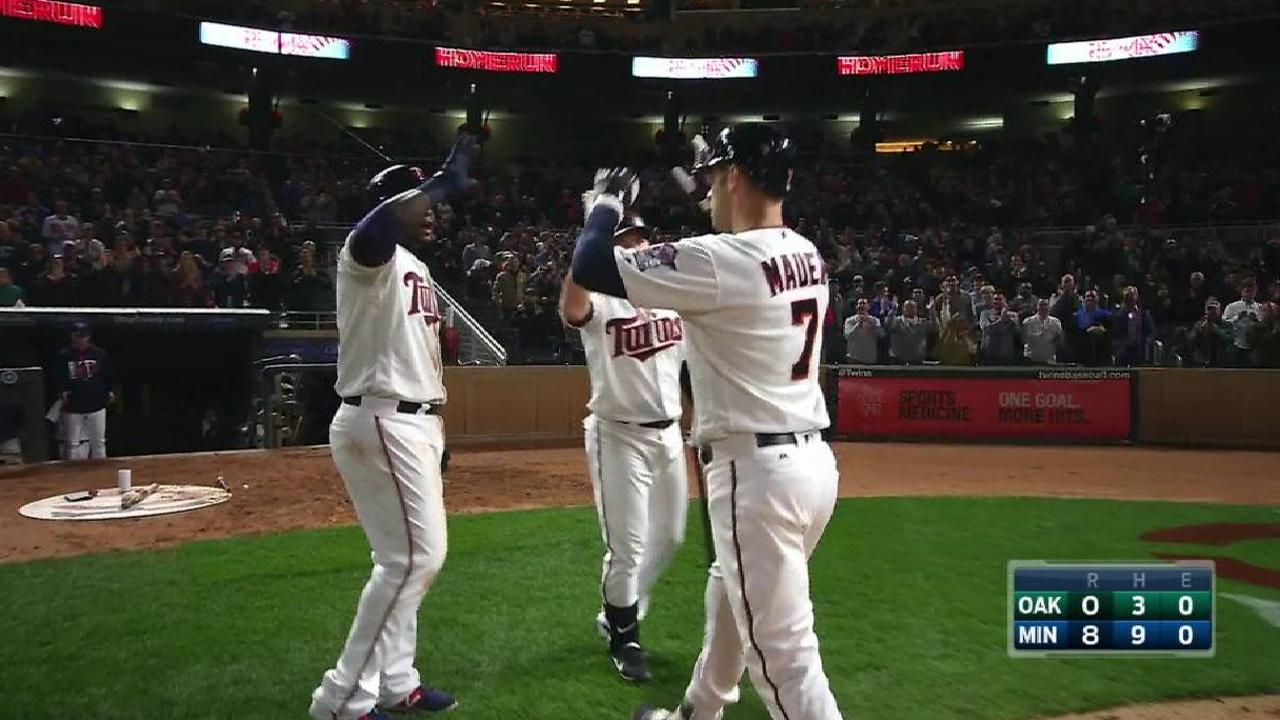 Joe Trezza is a reporter for MLB.com based in New York. Follow him on Twitter at @joetrezz. This story was not subject to the approval of Major League Baseball or its clubs.