Angels still hopeful Meyer can find footing
Rookie allows six earned runs in loss to Mariners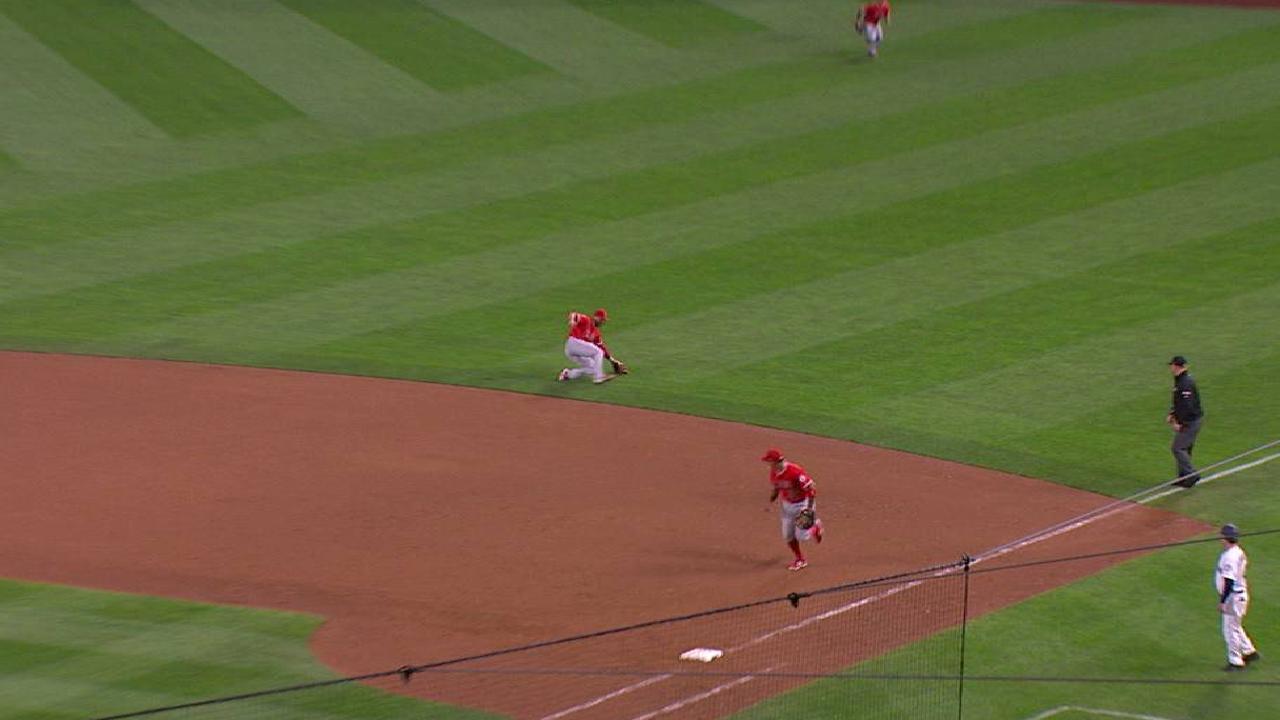 SEATTLE -- Alex Meyer received a second chance to stick in the Angels' rotation on Thursday, but he once again was unable to translate his potential into an effective Major League start.
Battling command issues, Meyer surrendered six earned runs over four innings in the Halos' 11-3 loss to the Mariners at Safeco Field.
"He showed flashes of why we're excited about him," manager Mike Scioscia said. "Unfortunately, he just couldn't command counts enough and put some guys away to be a little more effective."
Meyer, 27, was shaky from the start, hitting Jean Segura with a pitch and walking Ben Gamel to allow the first two batters of the game to reach base. Catcher Juan Graterol threw out Segura after he attempted to steal second, but Meyer still could not escape trouble, yielding an RBI double to Nelson Cruz.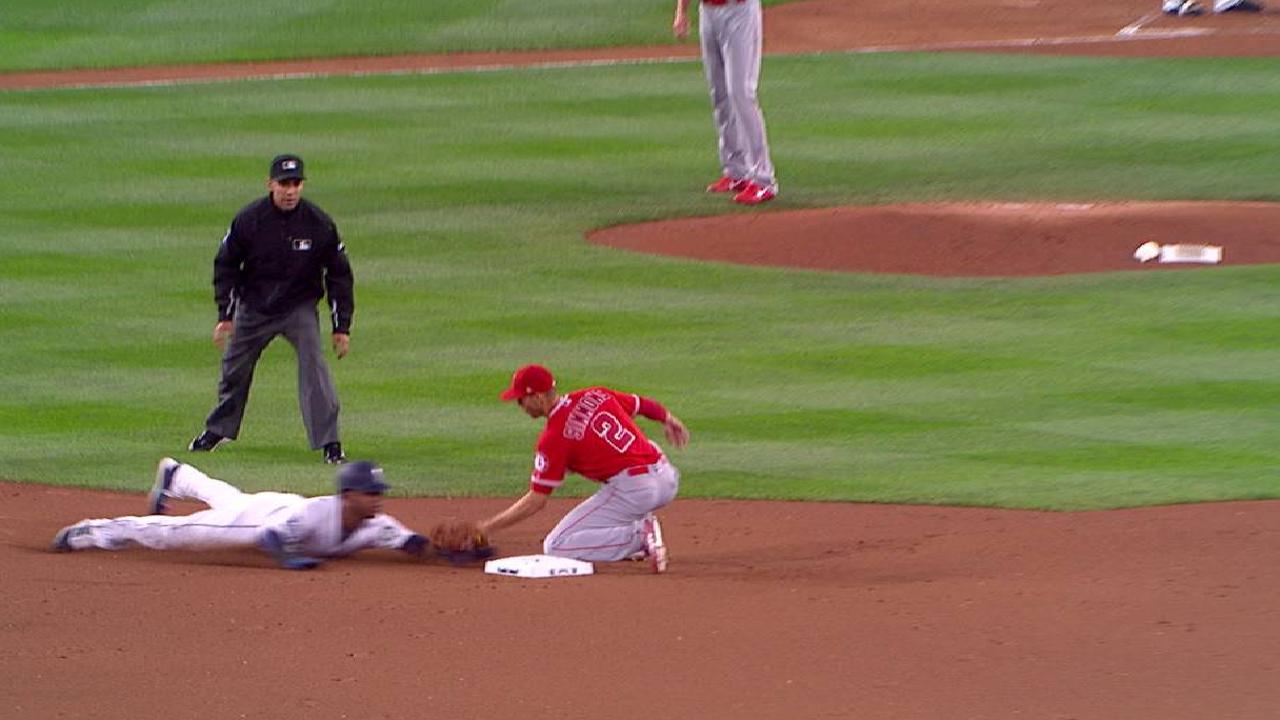 The Mariners rocked Meyer for three more runs in the third. Guillermo Heredia delivered the biggest blow by blooping a two-run double into right field, giving Seattle a 4-2 lead. Meyer gave up another pair of runs in the fourth and also dealt with a split fingernail on his right hand, though he said it didn't factor into his poor performance.
"This is one of those games where you turn the page and just get ready for the next one and try to better than that," Meyer said. "You've got to get ahead early and establish that you're going to pound the zone, or else it puts them in a position where they can swing the bat more comfortably. As a pitcher, that's not what you want."
The Angels inserted Meyer into their rotation this week and they expect him to make another start, viewing him as their best option to replace left-hander Tyler Skaggs, who is projected to miss 10-12 weeks with an oblique injury. With ace right-hander Garrett Richards also on the disabled list, the Angels have few viable starting candidates to tap into beyond Meyer and Daniel Wright, who gave up five runs over four innings in relief on Thursday.
While the Halos have liked Meyer's upside since acquiring him from the Twins last summer in the Hector Santiago trade, the 6-foot-9 right-hander has struggled to find consistent success in the big leagues.
Asked what Meyer needs to do to build off his "flashes" of effectiveness, Scioscia said, "Right now, it's a $64,000 question. He's worked on a lot of different things. He's thrown the ball well for some stretches, and at times some things got away from him. He got back on track today, which was a real positive and you can't erase those.
"You see the stuff and you look at the line score, it just doesn't match up. So hopefully he'll find that groove, find that consistency and bottle that stuff that's really nasty."
Maria Guardado covers the Angels for MLB.com. This story was not subject to the approval of Major League Baseball or its clubs.