Inefficient Wainwright searching for answers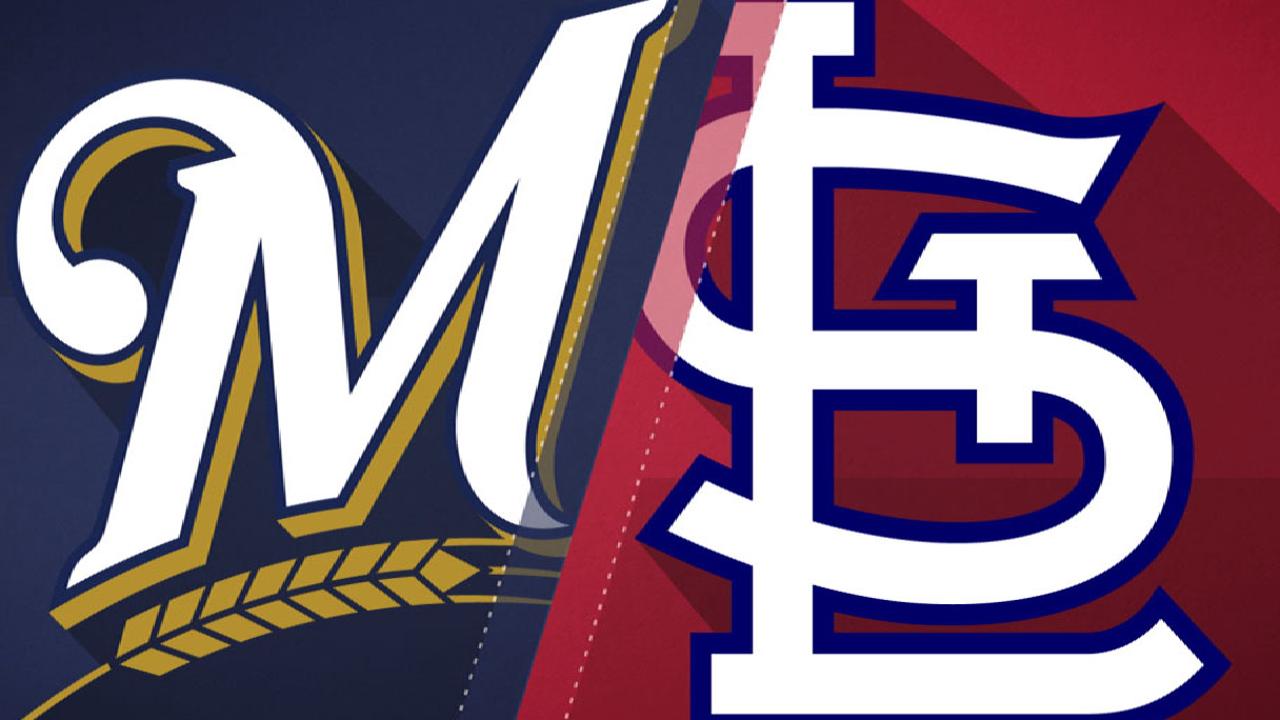 ST. LOUIS -- Before reporters could even make it into the clubhouse following the Cardinals' 5-4 loss to the Brewers on Thursday night, Adam Wainwright had already watched video of his outing.
"It's a tough loss," Wainwright said. "It's another disappointing outing from my standpoint. The offense did a great job, getting me a lead. … Defense played great behind me. Guys swung the bats tonight. I just didn't do my job."
Wainwright allowed four runs on 10 hits in five innings, striking out four and walking three. He threw 101 pitches -- topping the 100-pitch mark for the third consecutive outing -- with 63 strikes.
Wainwright wanted another look in hopes of finding why, for the second time in three starts, he was limited to five innings despite throwing at least 100 pitches.
"If you look at the fourth inning, they didn't score a run but I got the first two guys out pretty quick and then the third guy, 1-2, hits a swinging bunt to third base that stays fair," Wainwright said. "Now, all of a sudden, he's on base instead of being the end of the inning.
"I walk the next guy and then give up a line drive to center that ended the inning, but it was eight, nine more pitches in the game right there in the inning. That's the frustrating thing about what I'm doing out there right now."
Wainwright admitted he didn't have great stuff, especially with his cutter.
"The frustrating thing is there are a lot of balls that are hit that are just hitting lines and finding holes," Wainwright said. "From a pitching standpoint, I just have to keep making pitches, and that will change. When I get a little sharper, a little better location on my stuff, some of those balls will end up going to somebody."
Wainwright, who earned victories in his previous two starts, didn't take the loss on Thursday but appeared powerless to prevent it. His ERA rose from 6.12 to 6.30 after his sixth start of the season.
"He's frustrated, especially when we give him a three-run lead," Cardinals manager Mike Matheny said. "He's the kind of pitcher that takes a lot of pride in being a guy that's going to get you shut down and get you right back in the dugout so you can score more."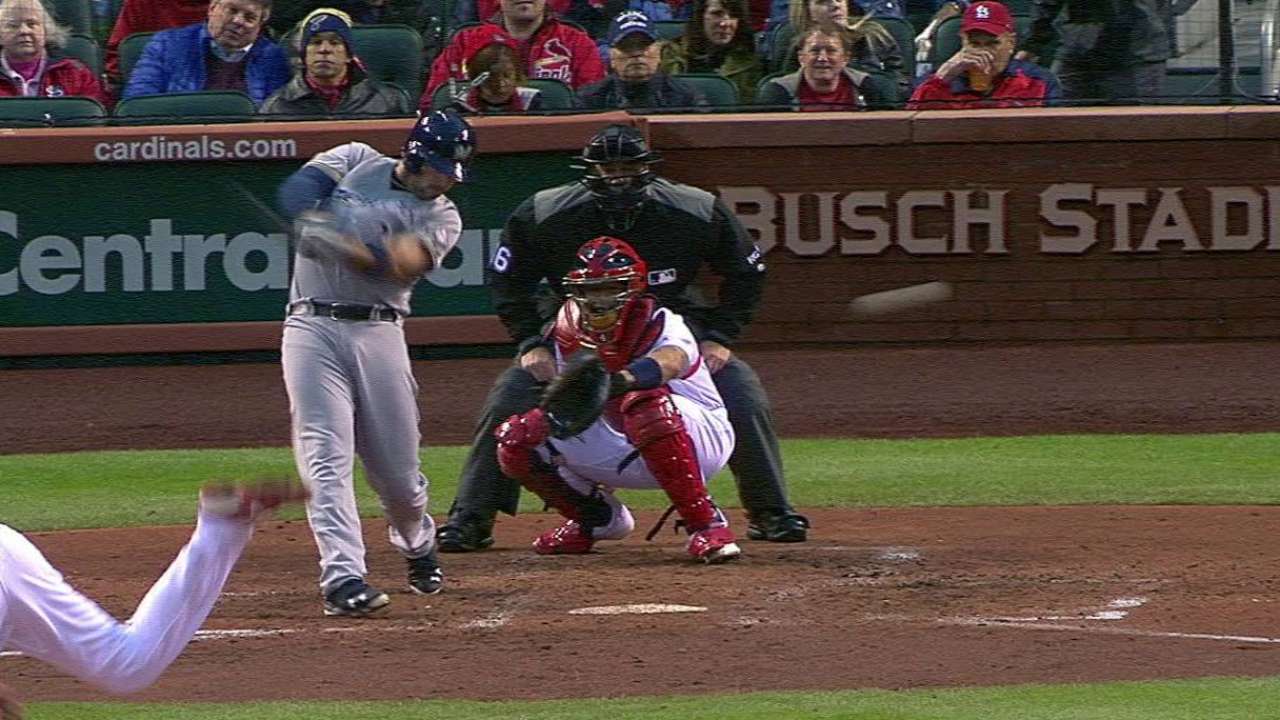 Wainwright's undoing on Thursday came during a three-run third inning in which he allowed four hits, including three doubles. Travis Shaw's two-run double to left cut the Cardinals' lead to 3-2. A two-out double by Keon Broxton tied it.
Through 30 innings this season, Wainwright has allowed 22 runs (21 earned) on 49 hits, with 30 strikeouts and 10 walks.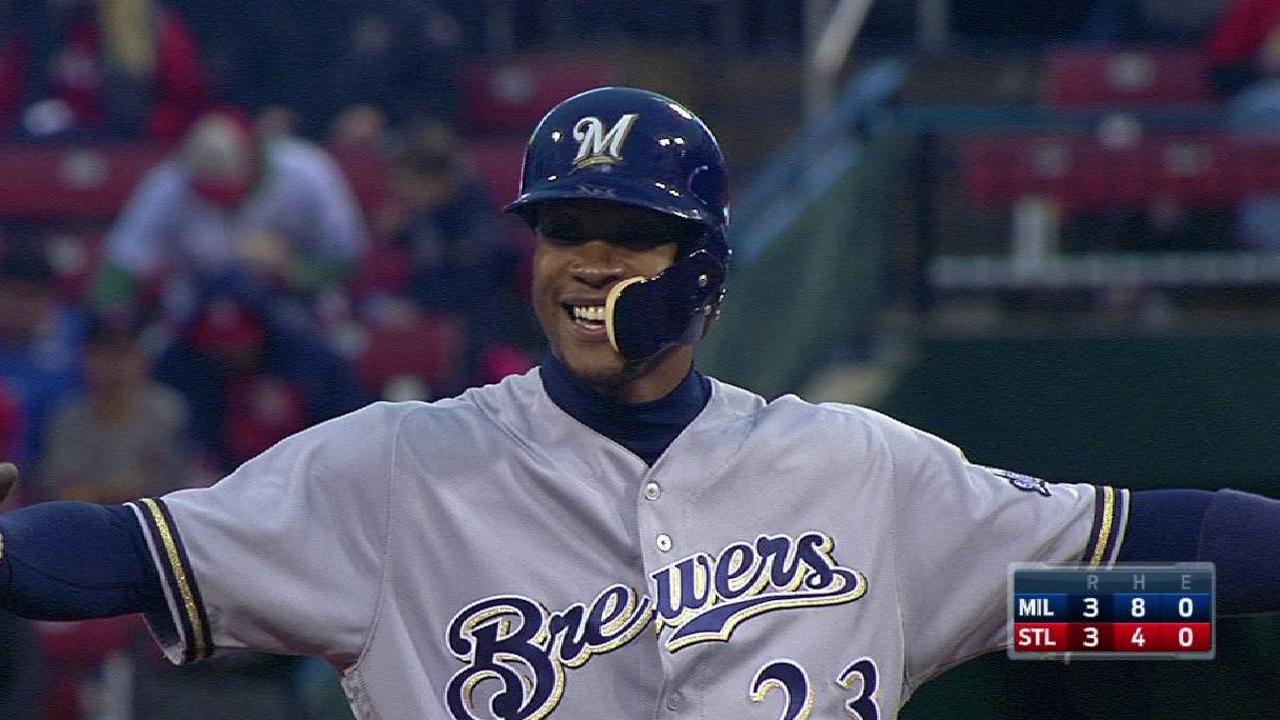 "I think it's just execution," Matheny said. "We watch swing-and-miss curveballs, we watch well-placed fastballs and we see jammed left-handers on cutters. We're seeing results on well-executed pitches. He's going to get sharper to where he's putting those pitches exactly where he wants to. That's the kind of pitcher we know he can be."
Nate Latsch is a contributor to MLB.com based in St. Louis. This story was not subject to the approval of Major League Baseball or its clubs.