Workman solid in first MLB outing since 2014
Red Sox righty throws 3 scoreless innings vs. O's, then gets optioned to Triple-A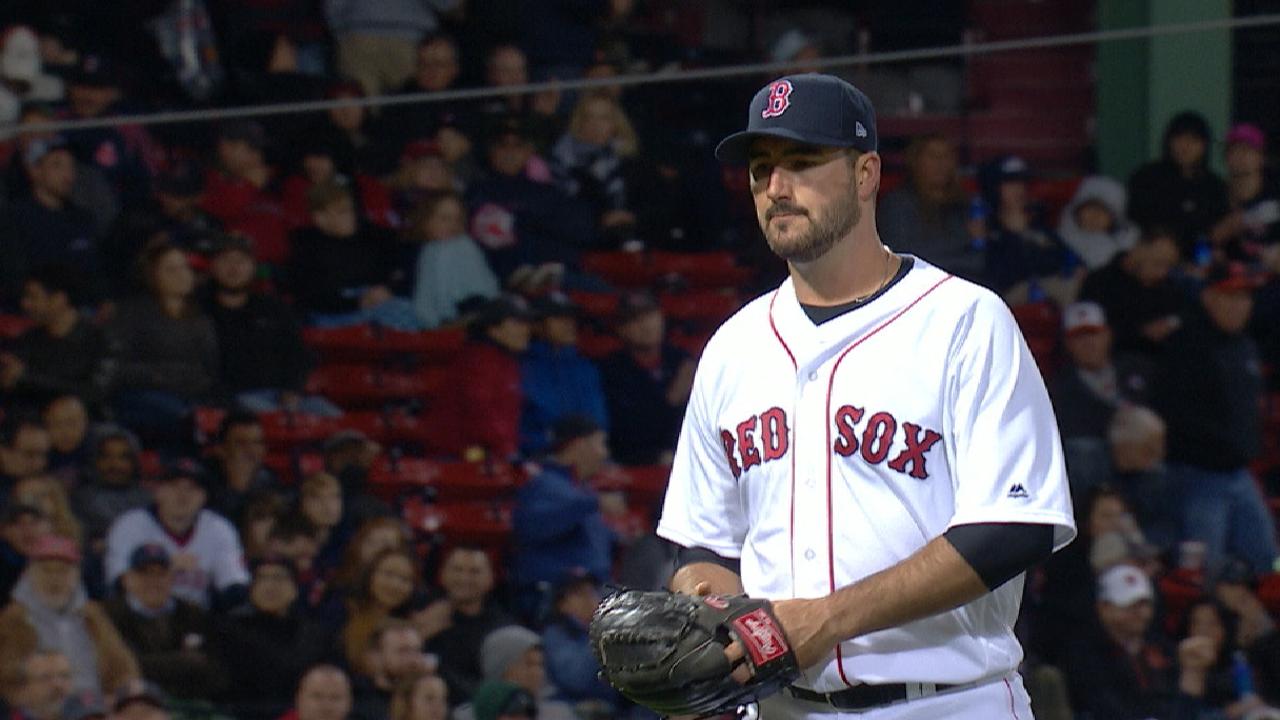 BOSTON -- At last, Brandon Workman was back on the Fenway Park mound on Thursday night against the Orioles.
It is the mound Workman stood proudly on in the eighth inning in the clinching Game 6 of the 2013 World Series. It is the mound Workman hadn't been able to set foot on since Sept. 10, 2014.
The comeback from Tommy John surgery that Workman had on June 15, 2015, had a lot of twists and turns, but the right-hander finally pitched his way back home and worked three scoreless innings in an 8-3 loss to the Orioles.
Not even the fact Workman was optioned to Triple-A Pawtucket after the game could take away from his important night.
"It was great," Workman said. "I had to work real hard to get back here, and it's taken a lot longer than I would have hoped. It was great to finally get back out."
Workman did pitch 20 innings in the Minor Leagues last season, and another eight for Pawtucket so far this season. But pitching in the Majors for the first time since Sept. 18, 2014, at Pittsburgh was a step that was necessary for the journey to feel complete.
Could Workman believe it had been so long since he had pitched at Fenway?
"No, it seems 10 times longer than what it was," Workman said. "It seems like it's been 10 years. It was a long time and it was nice to get back out there."
Red Sox manager John Farrell, who underwent Tommy John surgery during his own playing career, has an understanding of what Workman has gone through.
"And it's been a long journey for him personally," said Farrell. "It's taken quite a bit of time for him to get quality stuff back, which it's getting to that point. ... We just met with him -- this is part of his progression back to the big leagues on a more full-time basis. But a lot has happened for him in a positive way over the last year.
"So it was good to see the work that he's put in, and that's a lonely journey back from Tommy John. To see it come to life at this level, I know it was a big night for him."
The Red Sox will make a corresponding move to replace Workman on the roster prior to Friday's game against the Twins.
Ian Browne has covered the Red Sox for MLB.com since 2002. Follow him on Twitter @IanMBrowne and Facebook. This story was not subject to the approval of Major League Baseball or its clubs.