Rockies get solid road pitching from rookies
Freeland had two quality starts including Thursday's gem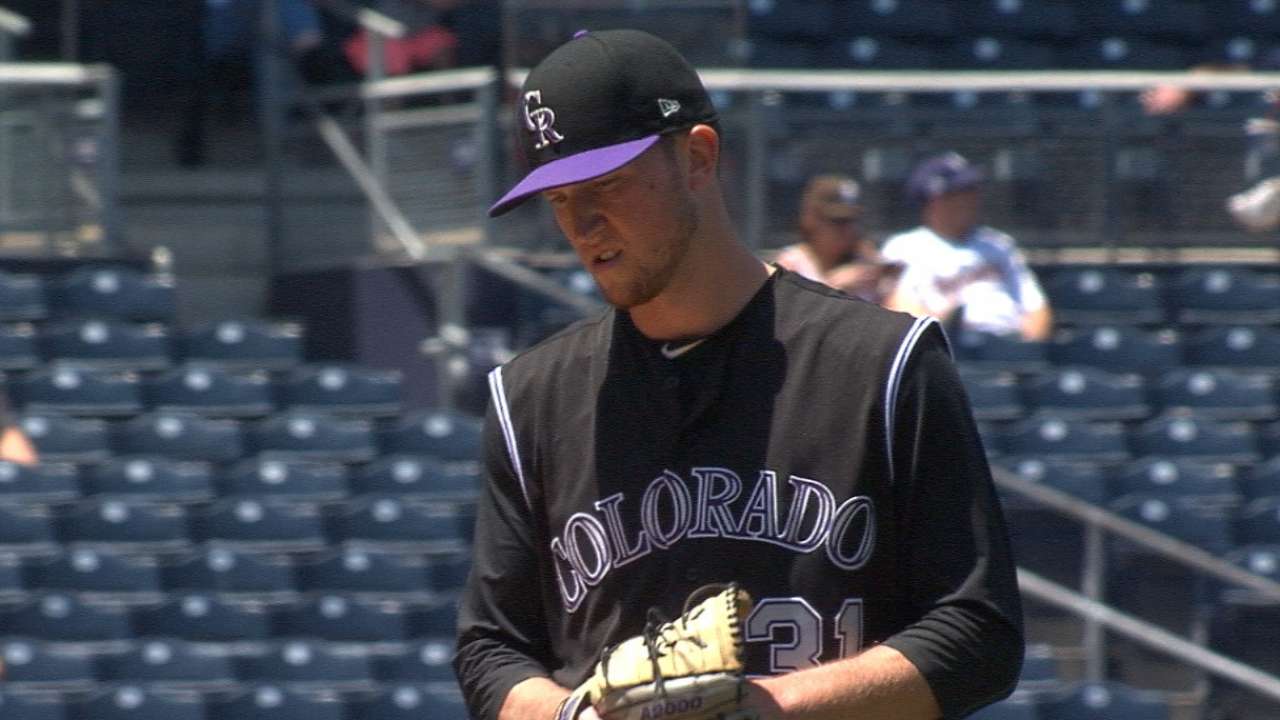 SAN DIEGO -- Lefty Kyle Freeland demonstrated again on Thursday that the Rockies don't care how long someone has been around; if he pitches well, they're happy to see him.
Freeland held the Padres to one run in 6 1/3 innings in the Rockies' eventual 3-2, 11-inning victory at Petco Park.
During a 4-2 road trip, the National League West-leading Rockies (18-11) benefitted from four "quality starts" (six or more innings, three or fewer earned runs) -- two from Freeland and one apiece from Antonio Senzatela -- the reigning NL Rookie of the Month -- and German Marquez.
• Senzatela warms to new nickname
"Whenever you go on the road and you come back with a winning record, it's always great -- getting wins on the road isn't easy," said Freeland, who grew up in Denver and therefore is steeped in the team's long history of road struggles.
Combined, Freeland, Senzatela and Marquez were 2-0 with a 1.48 ERA, 21 hits against in 24 1/3 innings, 16 strikeouts against six walks and just one home run.
The pitching is necessary, since the road trip featured slumps from several key regulars -- Nolan Arenado (5-for-24), Carlos Gonzalez (4-for-24), Mark Reynolds (2-for-14 before a 3-for-5 Thursday), Trevor Story (2-for-15) and Gerardo Parra (2-for-18).
"We've talked about the importance of our starting pitching, and with three guys who are rookies -- legit rookies," said Rockies manager Bud Black, noting that Freeland and Senzatela had never pitched in the Majors before this season and Marquez had six appearances (three starts) last year. "So I'm very proud of these guys, how they're going about it.
"Their daily regimen, their daily focus, is cool, man."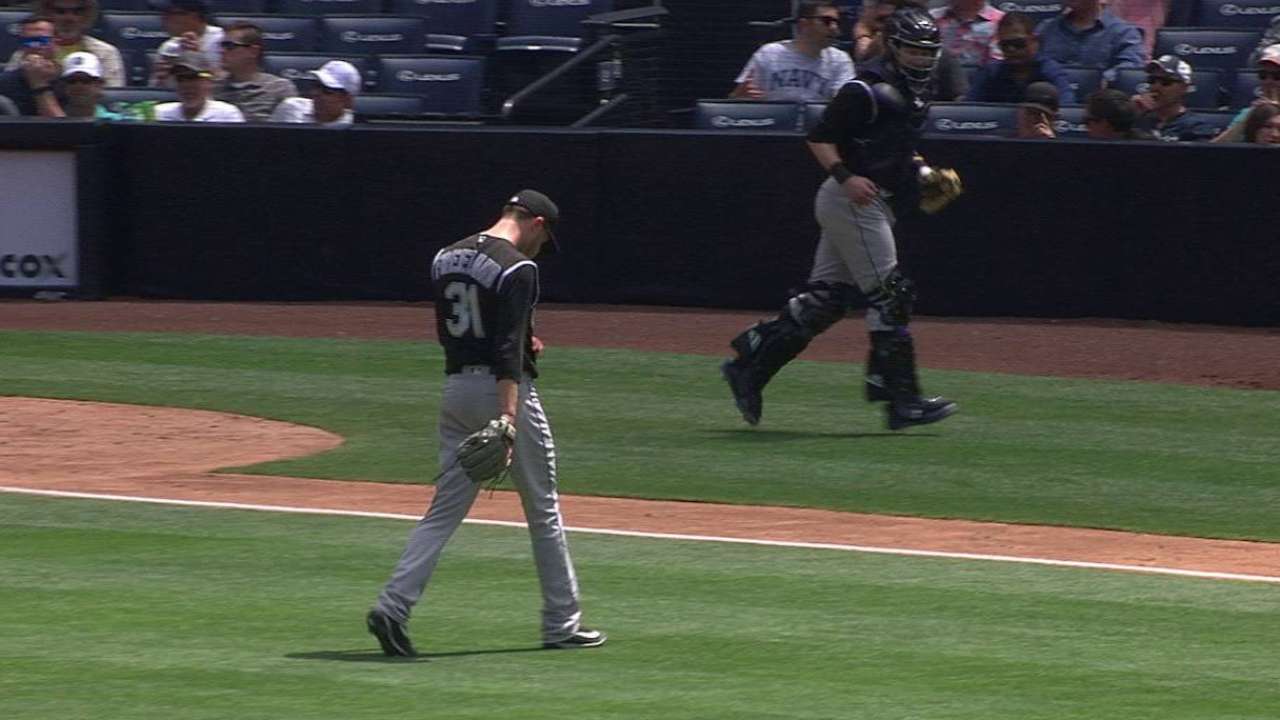 On Thursday, Freeland held down his pitch count by forcing quick decisions early. He finished with four strikeouts, but none before the fifth inning. The only run came on Hunter Renfroe's one-out double in the seventh, after one of Freeland's two walks.
Interestingly, he was throwing to veteran Ryan Hanigan, who joined the organization toward the end of Spring Training and had never caught him. But they discussed the hitters Wednesday and Thursday, and the plan went smoothly.
"Kyle doesn't pitch like a rookie," Hanigan said. "He doesn't act like a rookie. He's got great stuff. He makes pitches. He has a bright future."
Padres manager Andy Green said, "The first seven against Freeland, we just didn't give ourselves much of a chance. He pitched well, lived on the outer edge a lot, and we put a lot of weak contact into play."
Gonzalez said he had been anticipating Freeland's Major League arrival since last Spring Training -- Freeland's first Major League camp -- and he trusts the rookie trio.
"A lot of young guys have the tendency to throw a lot of balls and try to stay away from the strike zone, and that's when they usually get into trouble," Gonzalez said. "These guys are pounding the strike zone. They have good stuff. They trust it. That's why we're winning ballgames."
Thomas Harding has covered the Rockies since 2000, and for MLB.com since 2002. Follow him on Twitter @harding_at_mlb, listen to podcasts and like his Facebook page. This story was not subject to the approval of Major League Baseball or its clubs.