Padres go hitless with men in scoring position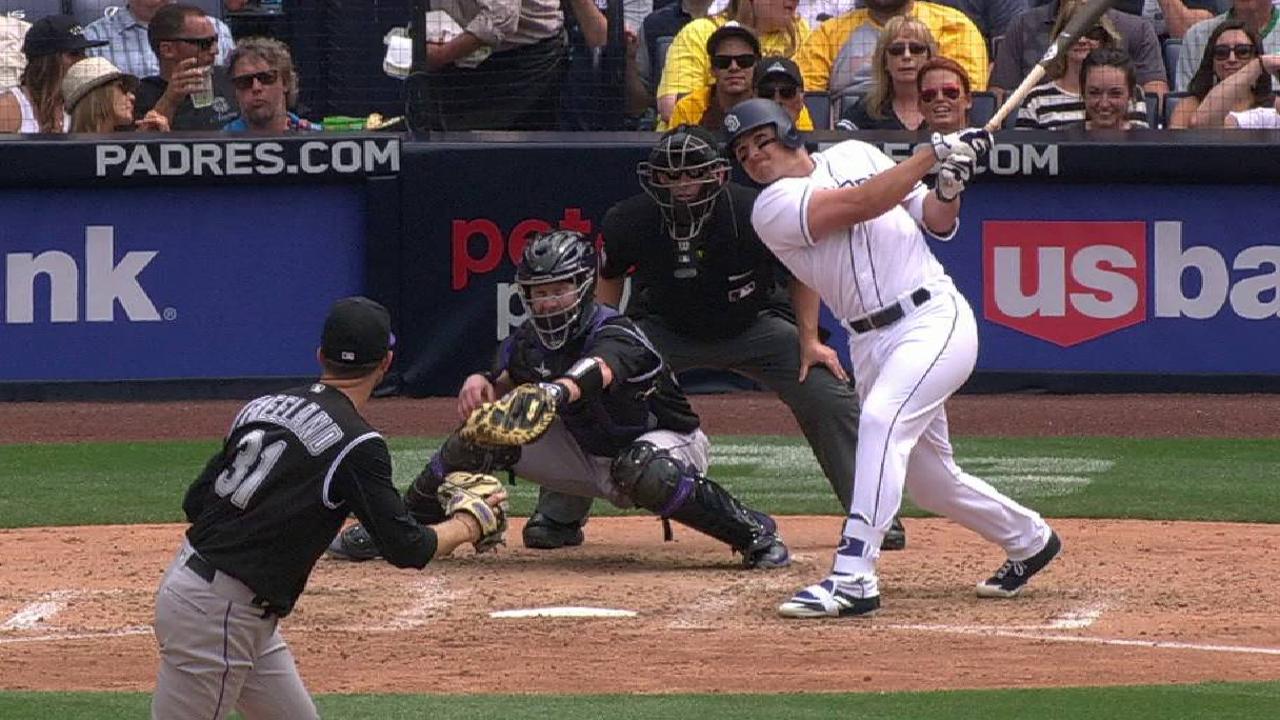 SAN DIEGO -- The big hit never came for the Padres in Thursday's 3-2 loss to the Rockies, an 11-inning affair in which San Diego finished hitless with runners in scoring position.
The walks certainly did, however -- seven of them over a four-inning stretch late in the game, to be exact. For a team that has struggled mightily in that department, it's an encouraging sign, even if they weren't able to capitalize.
"Late in the game, we were forcing guys into the strike zone, taking walks," said Padres manager Andy Green. "It puts you in position to score a lot of runs. We just didn't get the big hit."
Yangervis Solarte walked and came around to score on Hunter Renfroe's double in the seventh. An inning later, Rockies relievers walked the bases loaded, before Solarte tied the game with an RBI groundout.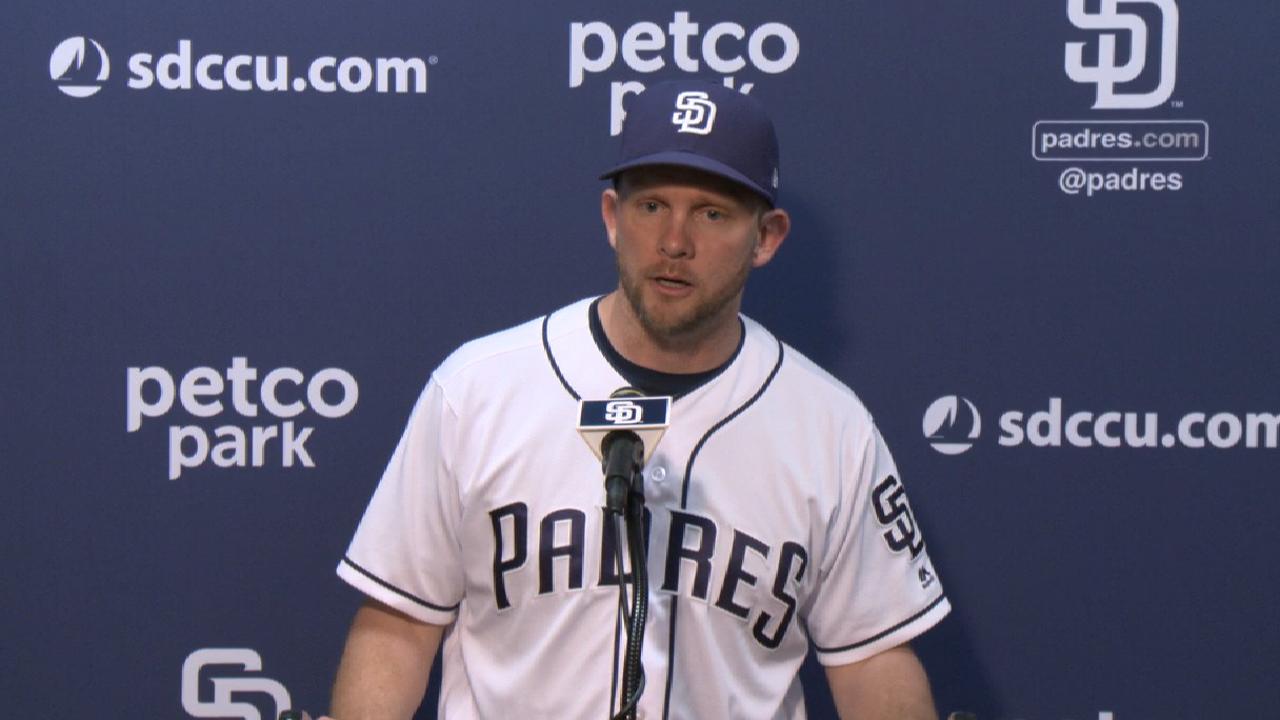 But the Padres stranded two baserunners in both innings, and they would strand five more over the next two frames. Green was quick to credit the effectiveness of the Rockies bullpen, which has been sharp all year.
"Greg Holland was National League reliever of the month, Adam Ottavino has been dominant pretty much all season for those guys -- we're not the only team that has struggled to push runs across the plate against the back end of their bullpen," Green said. "Jake McGee is a very good arm too. We always want the big hit. We didn't get it today."
All season, the Padres have struggled to reach via the base on balls. Their 7.1 percent walk rate was 27th in the Majors entering play Thursday. And their .282 on-base percentage is 29th, ahead of only Kansas City.
"The more this young team plays, the more we'll learn to walk," said Padres first baseman Wil Myers, whose eighth-inning free pass was only his third of the season. "It's not one of those things where you can just flip a switch and say, 'Hey we're going to walk more.' The more we play, the more times we see pitchers, we'll start to take our walks. It's not one of those things that can be forced. It's one of those things that's got to be learned."
The most important development on the patience front has been the eye of Manuel Margot. After walking five times in April, the rookie center fielder has recorded four already through three games in May.
The Padres view Margot as their leadoff man of the future. He reached base at a .350 clip in the Minor Leagues, and he could very well be finding that same groove with the Padres.
In that regard, Myers preached the importance of big league experience, noting that patience is a learned trait that can be a bit of a double-edged sword.
"When you're working on plate discipline, one thing you can't do is just say, 'Hey, go be patient,'" Myers said. "That's not how you walk. When you go up and be patient, you get behind in the count. The more this young team plays, the more we'll learn."
AJ Cassavell covers the Padres for MLB.com. Follow him on Twitter @ajcassavell. This story was not subject to the approval of Major League Baseball or its clubs.