Cardinals set to send Peralta on rehab stint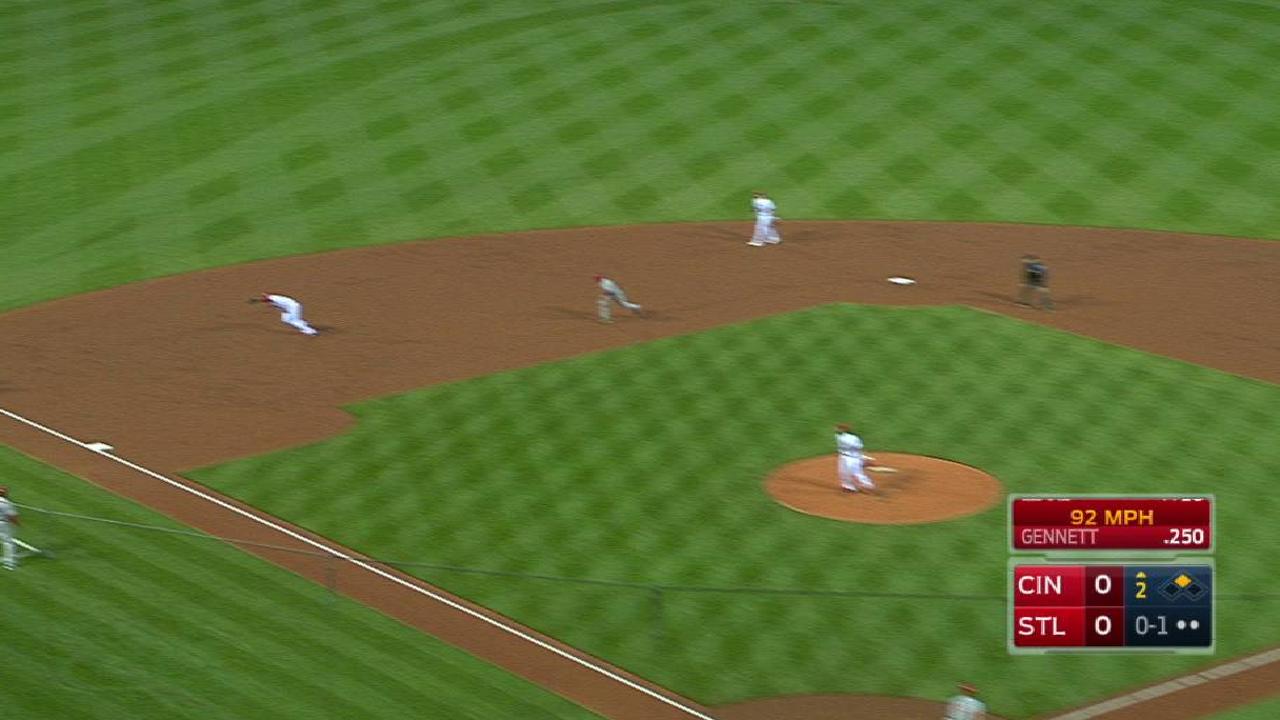 ST. LOUIS -- Cardinals third baseman Jhonny Peralta, who was placed on the disabled list on April 17 with an upper respiratory illness, is expected to begin a rehab assignment on Friday.
Peralta will be playing with the Class A Advanced Palm Beach Cardinals of the Florida State League, manager Mike Matheny said on Thursday.
"We're just going to get him some work," Matheny said. "We'll get him work at third. We'll probably even get him a little work at shortstop. Hopefully, he'll start getting game-speed movement and actions. I'm looking forward to seeing how it plays out."
In eight games this season, Peralta is hitting .120 (3-for-25) with one run scored and a .185 on-base percentage. He has struck out nine times and walked twice in 27 plate appearances.
The 34-year-old Peralta, now in his fourth season with the Cardinals, was limited to 82 games a year ago because of a left thumb injury. He batted .260 with 17 doubles, one triple, eight home runs, 29 RBIs, 37 runs scored and a .307 OBP.
Matheny said Peralta could also get some extra at-bats with the extended spring training group in Florida if he needs to. The manager did not offer an estimate on when the veteran infielder could rejoin the big league club.
"I think it's just going to [depend] on how he feels, how he looks, how he responds, how his body feels," Matheny said.
The Cardinals will begin a six-game road trip to Atlanta and Miami on Friday, so the organization could get an up-close look at Peralta in Florida.
"The training staff, we're going to be down in Florida, so we'll have the opportunity, if we need to, to get our medical team's hands on them," Matheny said. "The guys down there do a good job of kind of saying, 'Hey, listen, he's responding well or is a little slow in his progression,' and then how he's recovering is going to be the big issue."
Rain check
The Cardinals announced before Thursday's series finale against Milwaukee that fans who purchased tickets for the game, whether they attended or not, will receive vouchers for two tickets to a future game at Busch Stadium.
Nate Latsch is a contributor to MLB.com based in St. Louis. This story was not subject to the approval of Major League Baseball or its clubs.