Stellar Scherzer paves way on hill, with lumber
WASHINGTON -- For Max Scherzer, the magic number is seven. If he can throw seven innings, Scherzer said, he can preserve the bullpen -- not just in games he starts, but in the future. It's a matter of pride, sure, but it also creates a domino effect for the rest of the staff.
Never has that been more important this season for the Nationals, whose bullpen has emerged as the clear weakness on a team loaded with dangerous bats and a starting rotation that includes Scherzer, Stephen Strasburg and Gio Gonzalez. Scherzer reached the seven-inning mark in Thursday's 4-2 win over Arizona, concluding his outing by blowing a 95-mph fastball past Nick Ahmed for his season-high 11th strikeout.
The 11 K's were the most by a Nationals starter this season and underscored Scherzer's dominance on a day Washington left 12 runners on base and star right fielder Bryce Harper left after the sixth with groin tightness.
"[Pitching seven innings] prevents [relief pitchers] from getting overworked and really allows your manager to play matchups even better than if you only threw five or six [innings]," Scherzer said.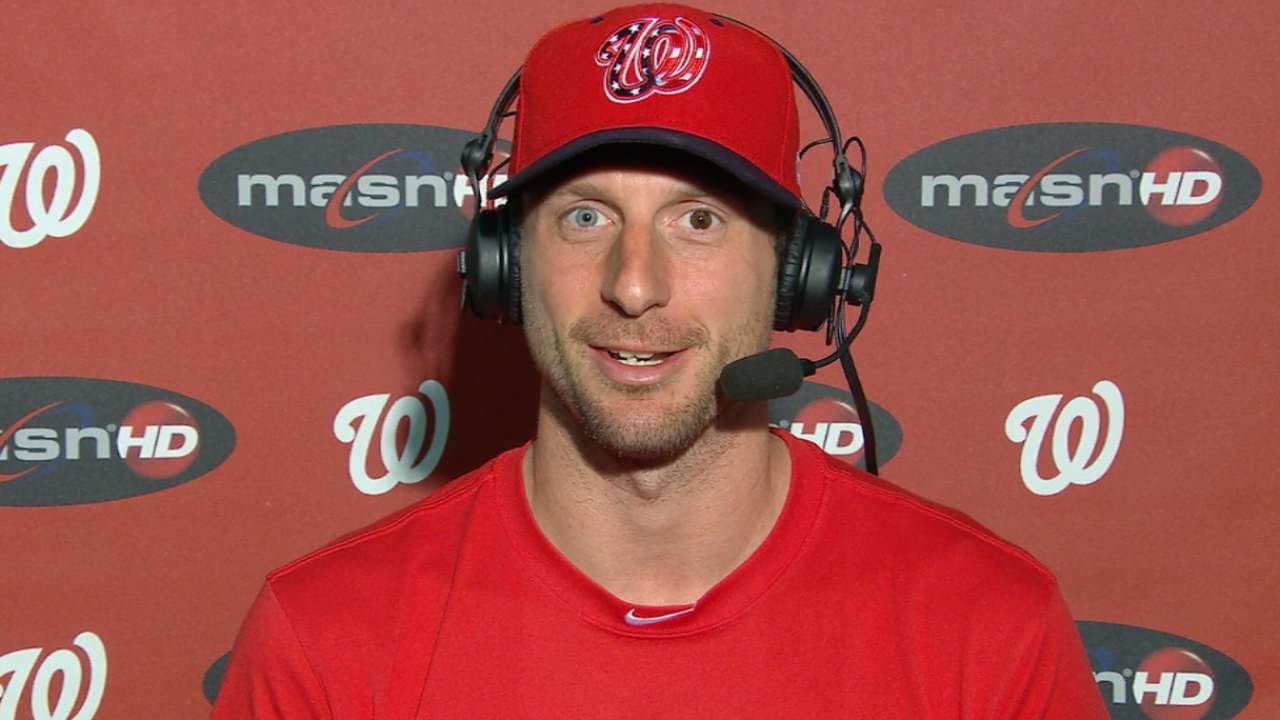 Scherzer attributed much of his success to his ability to locate his changeup effectively against right-handed batters. He alternated between his fastball, slider and changeup to success and kept the D-backs off balance for the majority of his start.
He didn't allow a hit until the fourth, when Chris Owings led off the frame with a single up the middle. Jake Lamb followed two batters later with a walk, but then Scherzer struck out Chris Herrmann and Chris Iannetta to retire the side.
Scherzer would later lament his inability to figure out Lamb, a problem exacerbated when Lamb took Scherzer deep to start the seventh. It would be the only run Scherzer allowed before ceding to the bullpen for the final two innings.
"That's what ace's do," manager Dusty Baker said of Scherzer. "Not only do they win -- aces, they preserve your bullpen."
With Scherzer gone, Matt Albers pitched a scoreless eighth, and after Joe Blanton allowed a solo homer to Paul Goldschmidt to start the ninth, Enny Romero retired three of four batters he faced to pick up his first save of the season.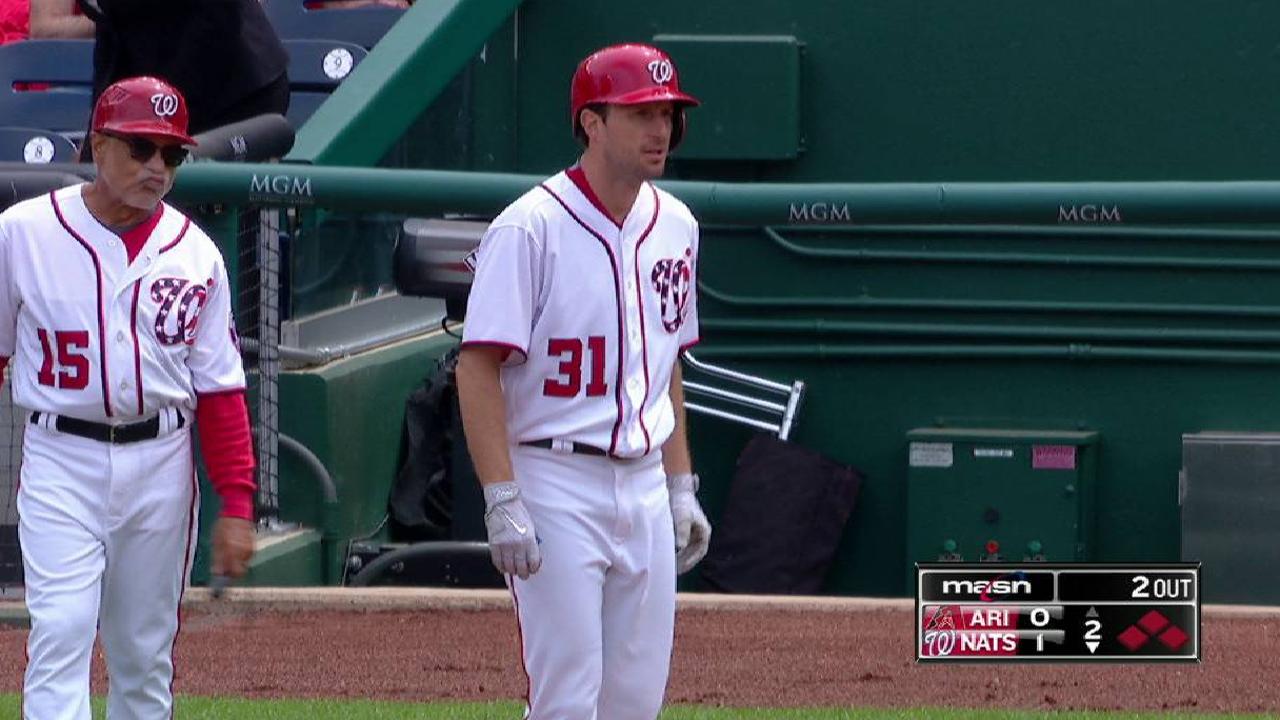 Scherzer left his impact in the batter's box, too. He drove in the first run of the game with a soft bases-loaded infield single in the second inning, pushing Ryan Zimmerman across home plate.
He singled again in the sixth inning, raising his batting average to .214. As he looked back on the win, though, it was his durability on the mound that most satisfied Scherzer.
"Protect the 'pen," he said.
Josh Needelman is a contributor to MLB.com based in Washington. This story was not subject to the approval of Major League Baseball or its clubs.