MLB.com Columnist
Mike Petriello
LeClerc, Kahnle may be 2017's breakout relievers
Chicago righty has whiffed 19 of 36 batters so far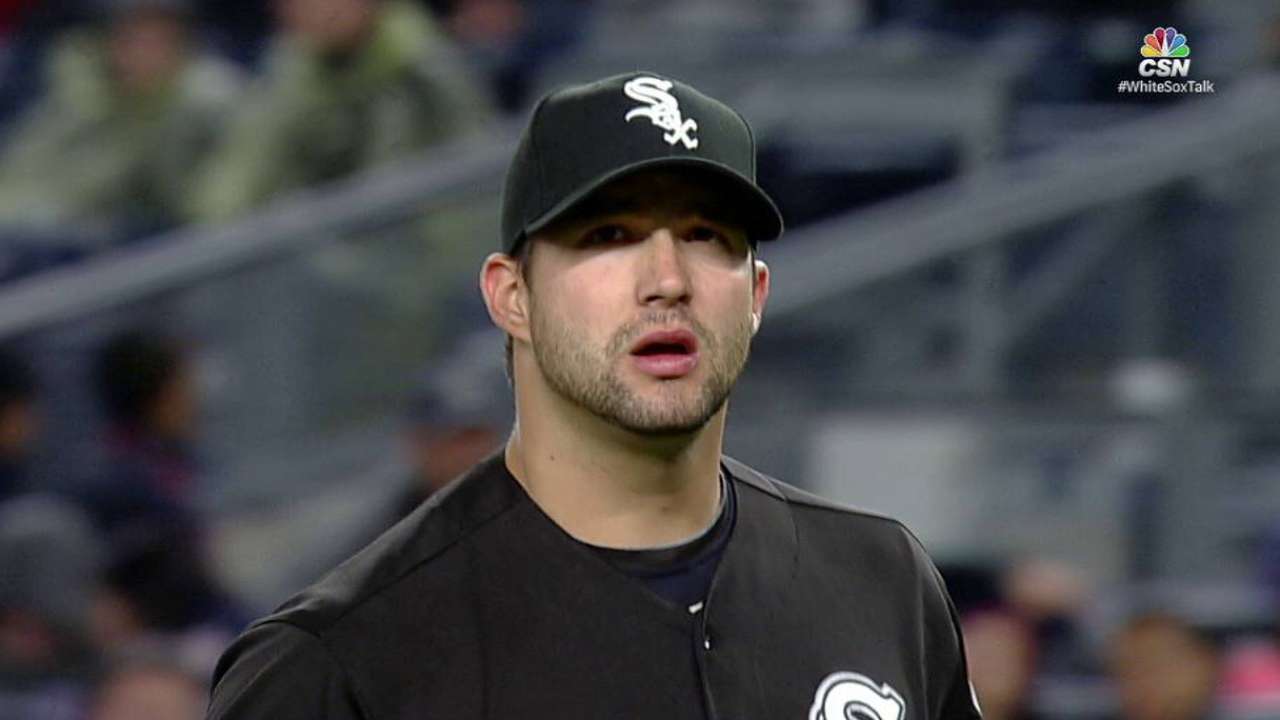 Given the amount of turnover in Major League bullpens, perhaps it shouldn't be surprising that each season brings a relatively unheralded name who becomes an extremely valuable reliever. Last year, that was Seung Hwan Oh, Grant Dayton and Chris Devenski. The year before, it was Carson Smith and Joe Blanton. As you can see, there's no particular pattern there, because it could be a non-prospect who learns a new pitch, a starter converting to relief, or simply new mechanics helping to add velocity. There's always a way to improve.
A month into the 2017 season, we're already seeing some lesser-known players off to extremely good starts. These aren't household names, but that's the point; these guys have some stories. Are these changes to believe in, or merely nicely-timed hot streaks? Let's find out. With apologies to Wandy Peralta, Jose Torres, Jacob Barnes and Austin Pruitt, here are five interesting relievers to know.
Jose LeClerc, Rangers
LeClerc has been in Texas' system since 2011, and he ranked a mere No. 26 on MLBPipeline's Rangers list entering the season, where it was noted that "he's fairly unhittable and misses a lot of bats, [but] his value is limited, because he never has thrown consistent strikes." In a cup of coffee in 2016, LeClerc struck out 15 in 15 innings… while also walking 13. Consider that a home run for the Pipeline scouting report.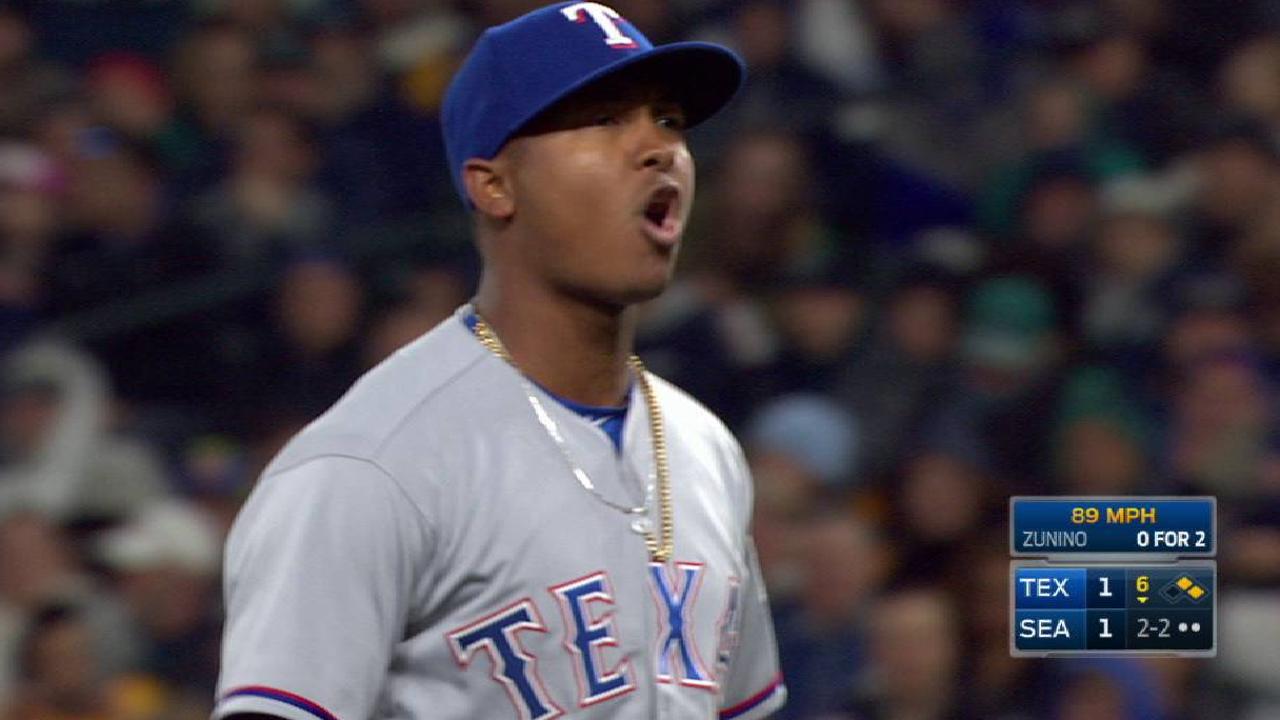 This year, LeClerc has struck out 17 in his first 11 innings, which is outstanding … and he's walked just two. So he's learned to throw strikes, right? Not quite; LeClerc has thrown 40.7 percent of pitches in the zone, below the Major League average of 47.7 percent. But in large part, due to his nasty slider, he's induced swings on 43 percent of pitches outside the zone, the second-highest in baseball. Getting hitters to swing at non-strikes is a pretty good way to keep the walk rate down.
It remains to be seen if hitters will keep going after those pitches, but it's been a pretty good recipe so far. Of 438 pitchers who have faced at least 10 hitters, LeClerc's Expected Average (xBA) -- that's the estimated outcome based on exit velocity, launch angle, and strikeouts -- of .092 is the lowest in baseball. He's also got the second highest four-seam spin rate in the game, which tends to lead to swinging strikes. For a beleaguered Texas staff, he's been quietly outstanding.
Tommy Kahnle, White Sox
In what will be a recurring theme here, Kahnle has had to move around to find a home, being selected as a Rule 5 Draft pick from the Yankees by the Rockies in 2013, then being swapped to the White Sox in a little-noticed deal after the '15 season. Kahnle has always had elite velocity, but this year he's added a tick, and he's now one of just seven pitchers to average at least 98 mph on their fastball. The other names include Noah Syndergaard, Aroldis Chapman and Craig Kimbrel. It's nice company.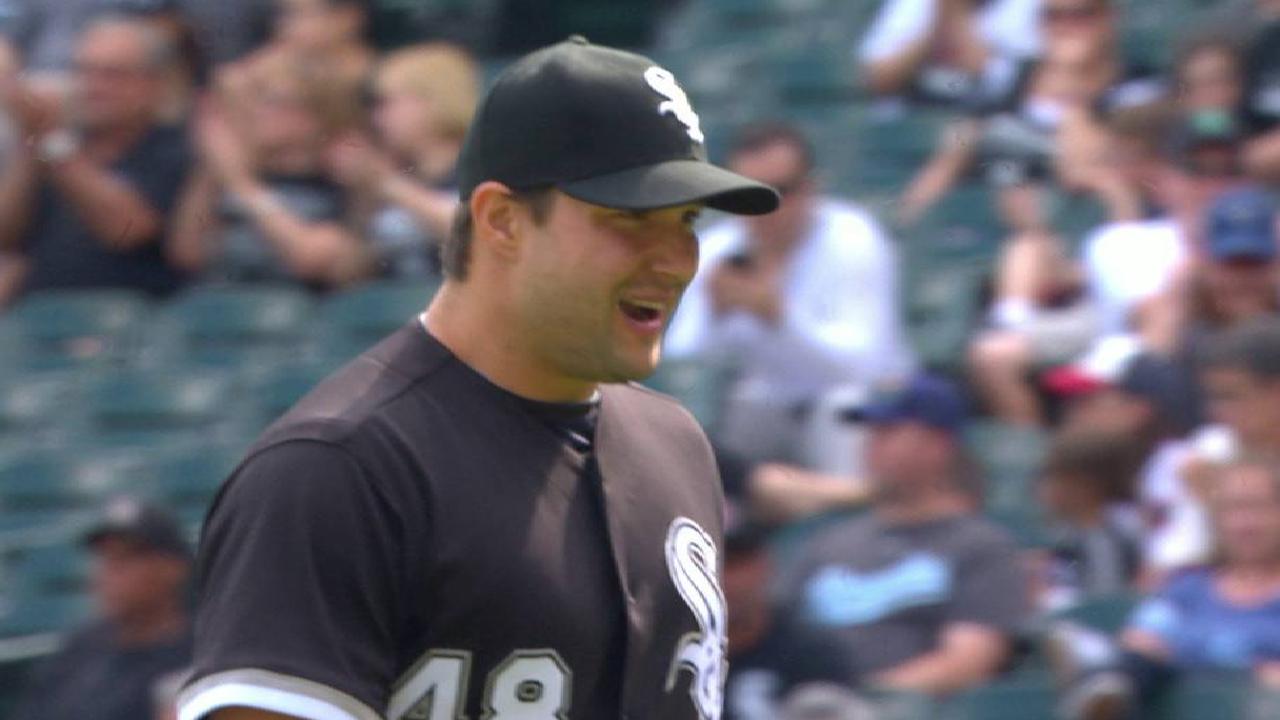 That said, Kahnle didn't even start the year in the bigs, coming up only when Jake Petricka was injured, and like LeClerc, Kahnle has had a history of command issues. But so far this year, he's got an absurd 19/2 strikeout/walk ratio. Again, we're only talking about 10 innings; on the other hand, Chicago pitching coach Don Cooper has long been considered among the game's best, and there's potentially some evidence of a mechanical change here. Did you know you could search not just for strikes, but also for pitches on the edge of the zone? Did you also know that Kahnle is throwing 77 percent of his pitches in that combined range, the second-highest in the game, and he's doing it throwing as hard as anyone?
With Nate Jones now on the disabled list with an elbow issue, Kahnle might see some higher-leverage opportunities.
Anthony Swarzak, White Sox
This is actually Swarzak's eighth season in the bigs, so let's consider him on the Blanton path. After spending parts of five years with the Twins as a swingman and racking up a 4.48 ERA, he had 36 relatively unmemorable relief appearances with the Indians (2015) and the Yankees ('16), plus a stint in Korea. Now, in 14 innings with the White Sox, Swarzak is unscored upon with 16 whiffs and just one walk.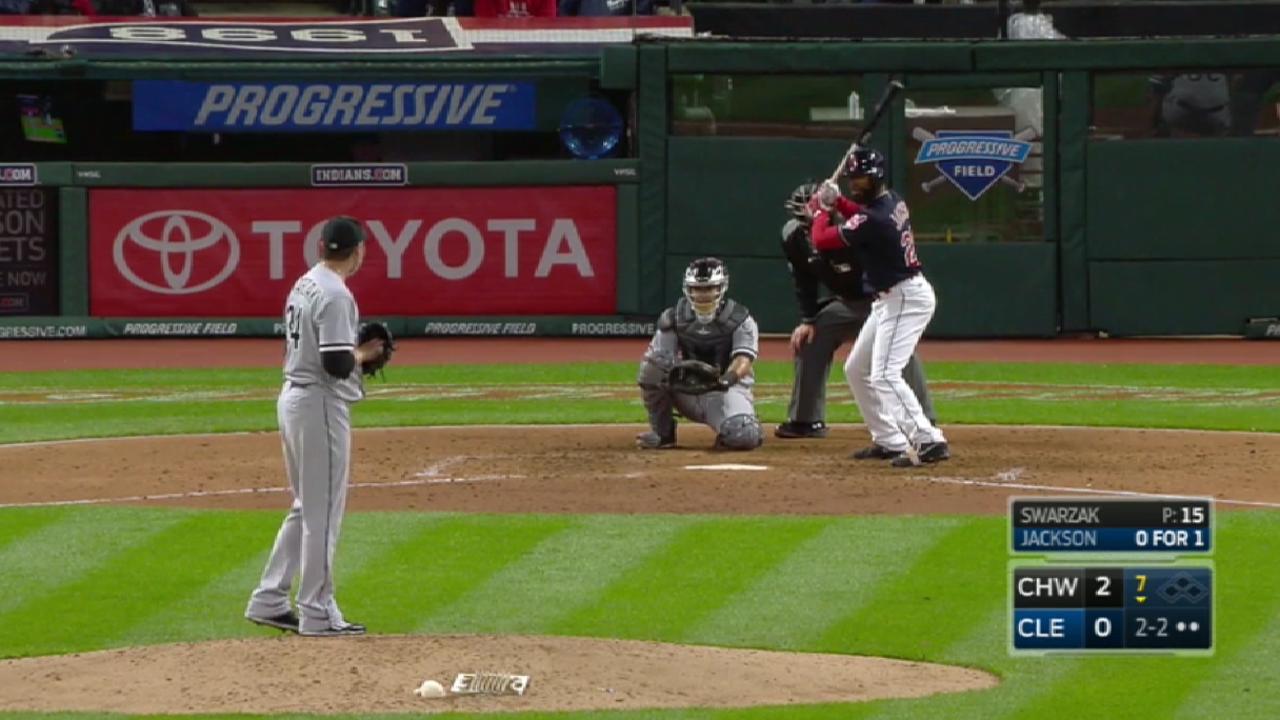 Can we find a difference? We can. As a starter, Swarzak was a relatively traditional four-pitch pitcher, mixing two fastballs with a slider and a changeup. Now, he's almost exclusively fastball/slider, throwing the slider just over 50 percent of the time, which is one of the highest rates in the game. It's been quite effective, with just one hit coming off it so far.
"It's hard to have success throwing all fastballs," Swarzak told MLB.com's Scott Merkin. Outside of Bartolo Colon, that's almost always true.
Bud Norris, Angels
Let's just repeat the Swarzak description for Norris, because it's basically the same, even down to entering the bigs in 2009. Norris started 185 games for the Astros, Orioles, Braves and Dodgers, then signed a Minor League deal with the Angels to compete for a job. Moving to the bullpen allowed Norris to lose his ineffective changeup and deemphasize his four-seamer and slider in favor of a cutter. The cutter, it turns out, is pretty good, as he's allowed just a .125 average against it.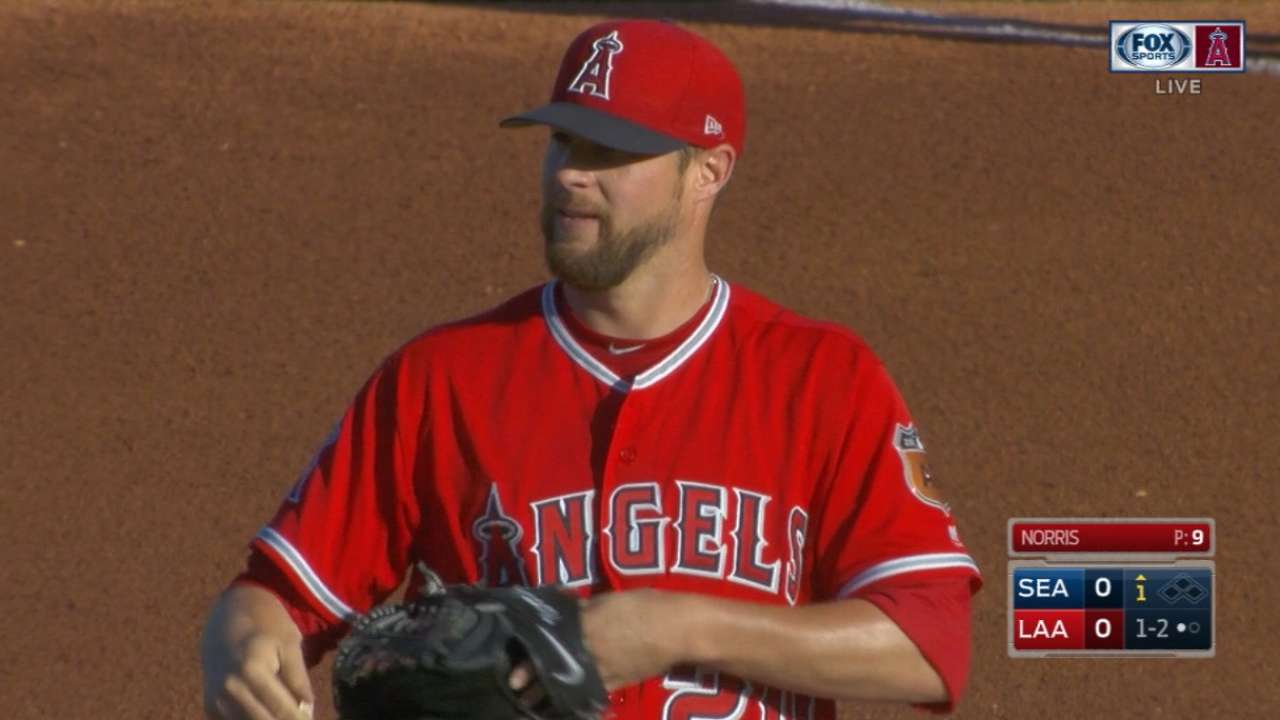 In 15 innings, Norris already has 20 strikeouts, 13 of which have come on the cutter. More importantly, it's given him a new weapon against lefties. After striking out 20 percent of lefties and allowing a .463 slugging percentage as a starter, that's a 25 strikeout rate and .346 opponents' slugging as a reliever. Sometimes it really is about the ability to stop throwing the pitches that hurt you the most.
Blake Parker, Angels
You see that Parker has a 4.85 ERA, and you wonder what we're talking about. You can almost always ignore ERA for relievers, because that was a tidy 2.19 before he allowed four earned runs on Wednesday night -- fueled largely by bad batted-ball luck. What you might want to focus on is that he's struck out 22 in 13 innings, and that he has not allowed a home run.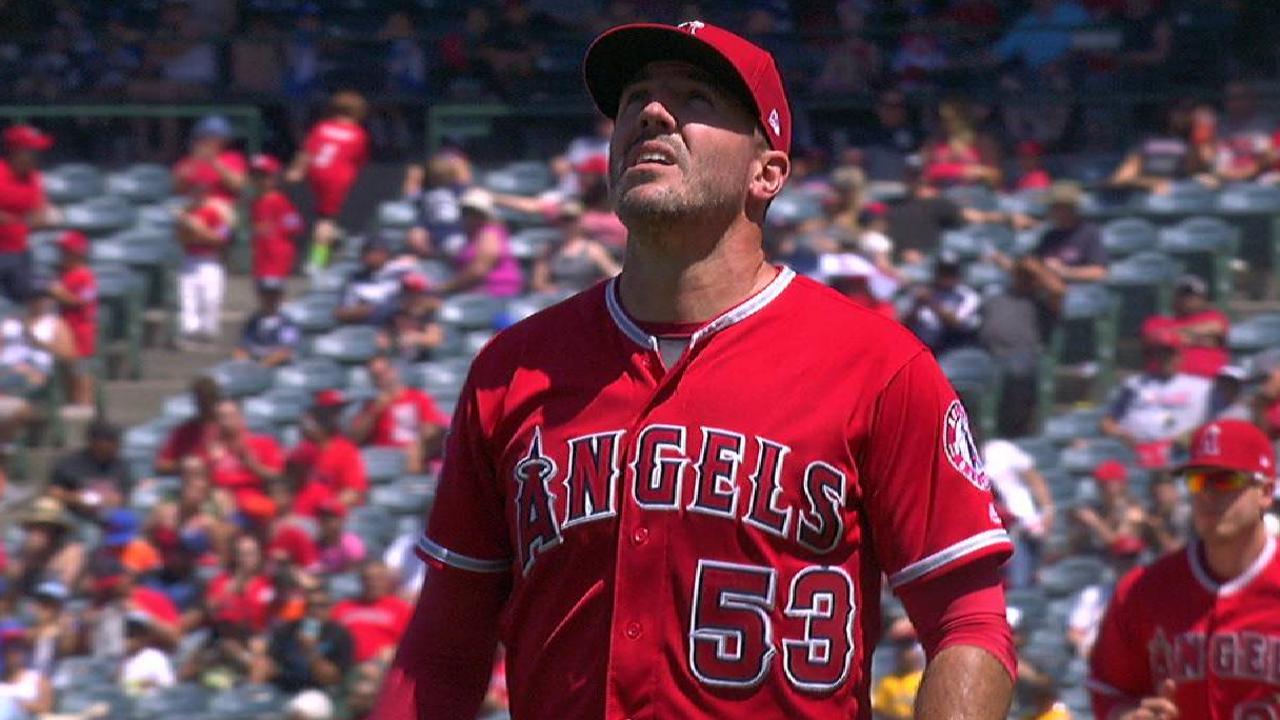 That's not what you'd expect based on Parker's history. After parts of three seasons with the Cubs, he got swapped around on waivers four times in five months last year, from the Yankees to the Angels to the Brewers and finally back to the Angels. But Parker also spent the offseason working with weighted balls, and he added two mph to his fastball. Now he's throwing 94 mph, and he's using his splitter more and his curve less. The extra velocity has helped; after a 14 percent strikeout rate on his fastball last year, it's at 31 percent this year. The splitter has a mere .150 average against.
Parker and Norris were the last two pitchers to make the Angels this spring. You might say that's worked out.
Mike Petriello is an analyst for MLB.com and the host of the Statcast podcast. He has previously written for ESPN Insider and FanGraphs. This story was not subject to the approval of Major League Baseball or its clubs.