Gonzalez homers in fifth straight start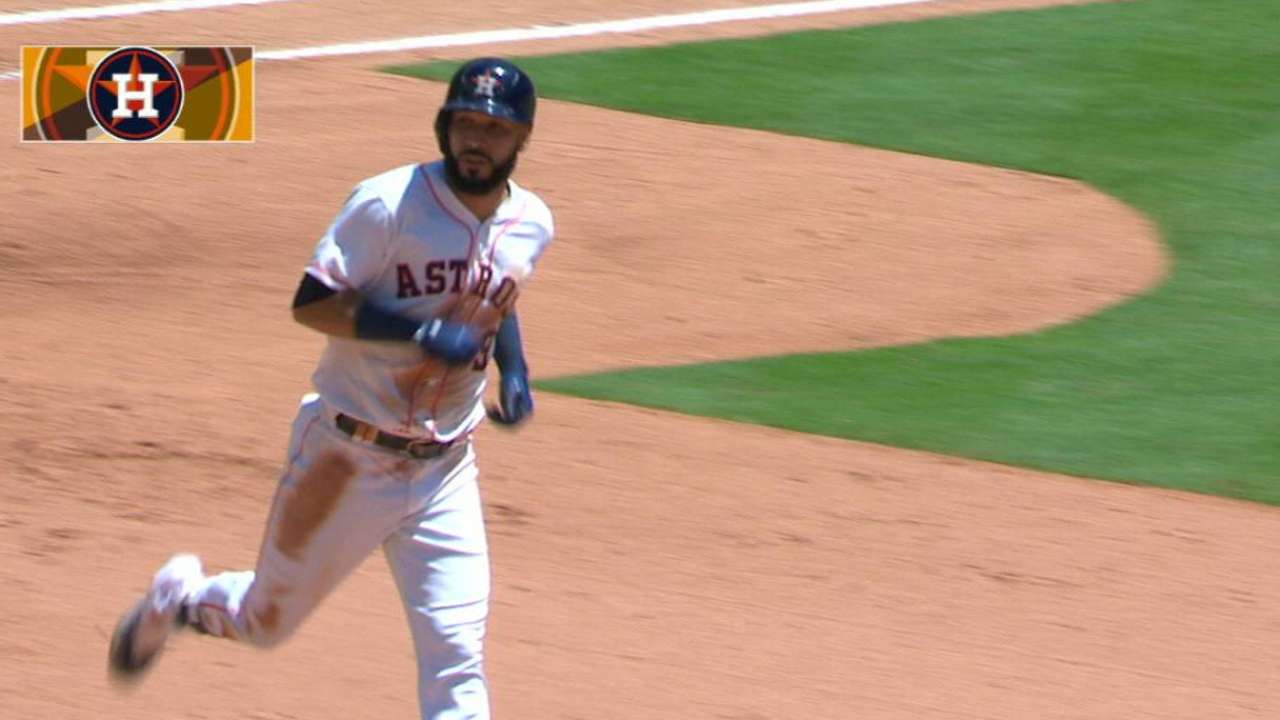 HOUSTON -- On a team that boasts George Springer, Evan Gattis and Carlos Correa, as well as Carlos Beltran and Brian McCann, it's Marwin Gonzalez that is having a power surge.
Another game, another home run for Gonzalez, who went deep again in Thursday's 10-4 loss to Texas at Minute Maid Park. That makes six homers in his last six games. The play-almost-every-position Gonzalez has homered in each of his last five starts. He has homered in four straight games overall, and leads the club with nine.
"He's incredibly hot," Astros manager A.J. Hinch said. "What great at-bats he's putting up. His ability to stay in the strike zone this year is incredible. He was certainly a huge difference maker in this series."
Despite Thursday's loss, the Astros took three out of four at Minute Maid Park against their American League West rival.
Gonzalez describes himself as a line-drive hitter. The homers are unexpected.
"I'm surprised," said Gonzalez, who is batting .524 (11-for-21) with six homers, two doubles, 15 RBIs and 1.476 slugging percentage in his last six starts. "I'm not a power hitter."
On Thursday, Gonzalez went 2-for-3 with a walk. He had a sacrifice fly in the seventh that cut the deficit to 6-3. Rangers center fielder Carlos Gomez made a great diving catch that robbed Gonzalez of a hit. On the Gomez grab, there was an 82 percent hit possibility according to Statcast™.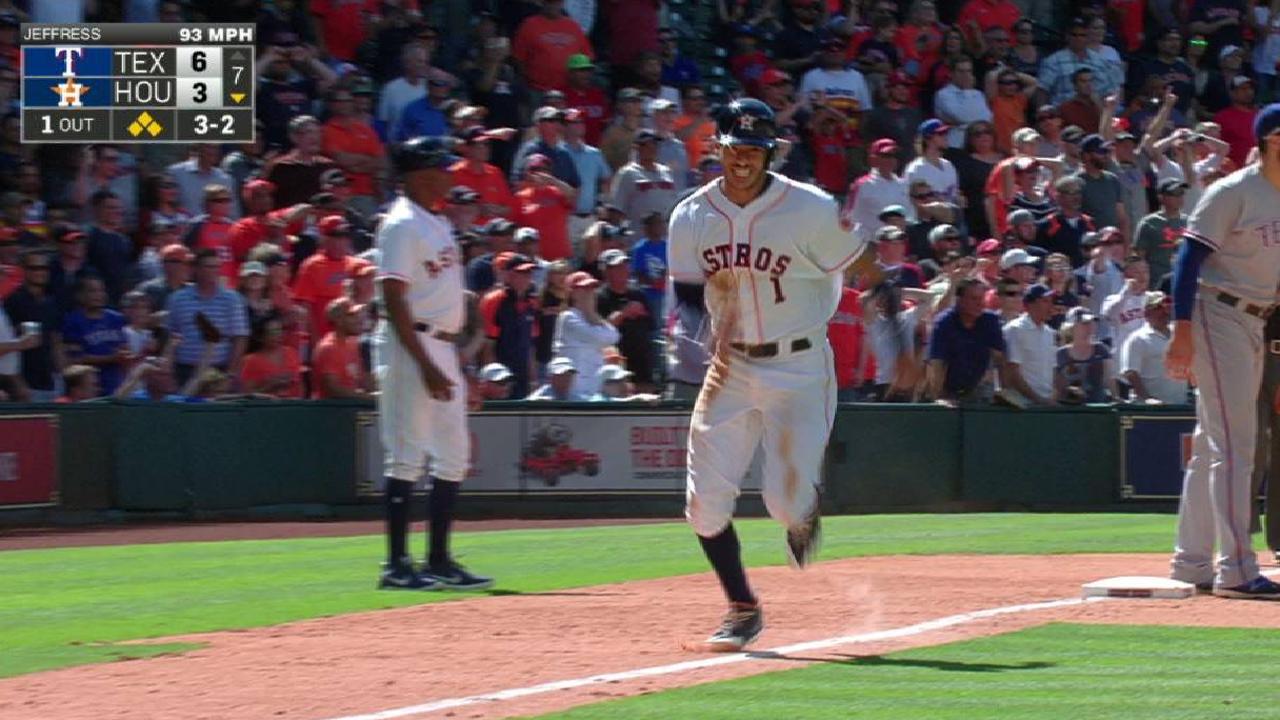 Gonzalez's homer off Texas starter A.J. Griffin to lead off the bottom of the fourth inning traveled 371 feet and left the bat at 95-mph with a launch angle of 30 degrees. The ball just cleared the wall in right-center, just right of the Houston bullpen.
Apparently, Gonzalez didn't think he got enough of the ball, as he threw his bat down like he had flied out.
"I didn't think it was going [to carry]," Gonzalez said. "I didn't hit it pretty good, but the wind was in my favor."
Gonzalez is the first Astro to homer in five straight starts since Chris Carter from Sept. 18-28, 2015. Morgan Ensberg holds the club record by homering in six straight games in 2006.
"The home run streak has been from different positions and different areas of the ballpark -- right-handed, left-handed," Hinch said. "A very special week for him."
Gonzalez's homer streak is broken up only by an 0-for-1 pinch-hit appearance against Oakland on Saturday.
On Wednesday, Gonzalez became the first player in the modern era (since 1901) to homer in four straight starts, each at a different position. Those starts were at second base, third base, left field and first base. On Thursday, Gonzalez started in left field before moving to right field in the top of the seventh inning.
Richard Dean is a contributor to MLB.com. This story was not subject to the approval of Major League Baseball or its clubs.