Inbox: With Cody at 1B, is A-Gon DL-bound?
Beat reporter Ken Gurnick answers fans' questions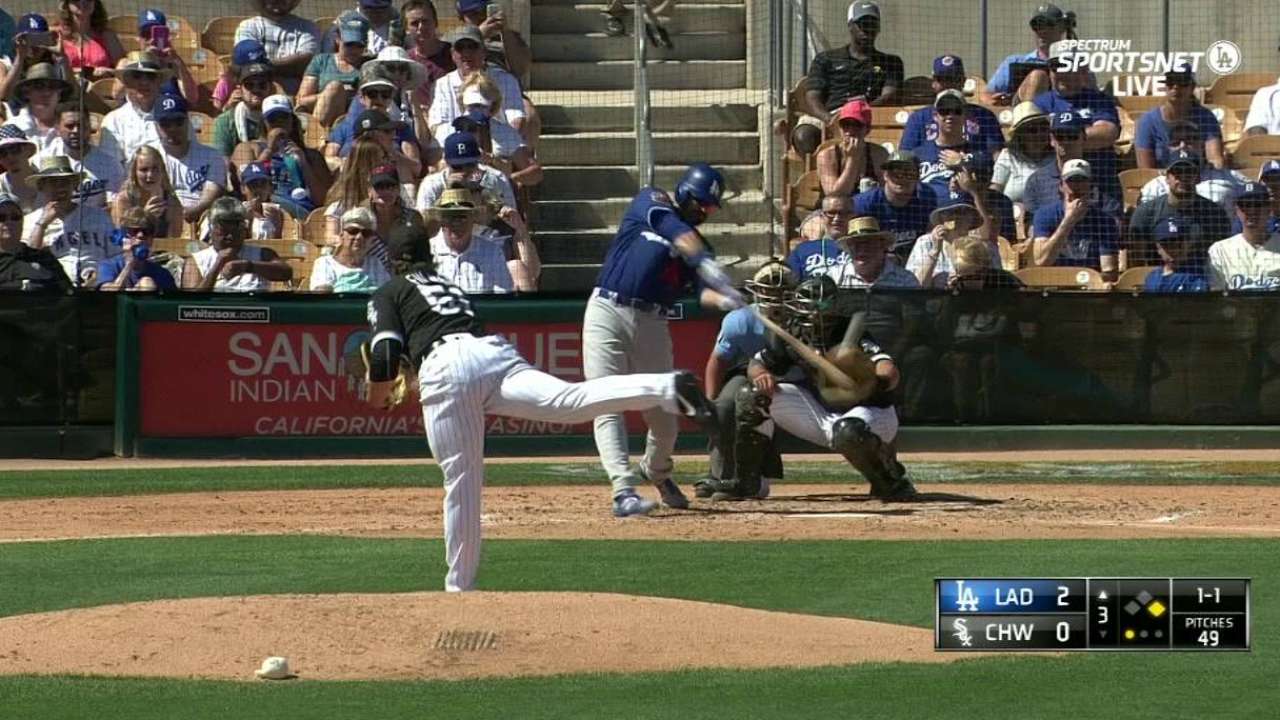 Adrian Gonzalez needs to go on the disabled list. And let's face it, with Cody Bellinger at first base, the Dodgers become a lot more athletic.
-- @RamsrbacknLA via Twitter
That's become the most popular suggested solution to the roster crunch that will be created Friday when Joc Pederson comes off the disabled list. It would keep the 21-year-old Bellinger in a lineup sorely lacking the pop it had a year ago when four players hit at least 25 homers. Gonzalez said he's not fighting a first visit to the DL, but he also doesn't believe 10 days will resolve the flareup of a back disk issue he's managed for years. Whatever this management's decision is on Friday, temper any dramatic reaction knowing it has a potential shelf life of one day.
• Submit a question to the Dodgers Inbox
I wonder which pitching prospects we may see soon. Trevor Oaks? Brock Stewart?
-- @madragna via Twitter
Oaks is currently in Triple-A Oklahoma City's rotation, so he'd probably be first on the depth chart, as Stewart still hasn't pitched in a game after developing shoulder issues in Spring Training. The starting pitcher whose arrival is most anticipated since the start of Spring Training is No. 5 prospect Walker Buehler, who reportedly is being promoted from Class A Advanced to Double-A after striking out 27 in 16 2/3 innings. But Buehler is returning from Tommy John surgery in 2015, so he'll be given the Julio Urias kid-glove treatment with respect to innings. He threw only five innings last year.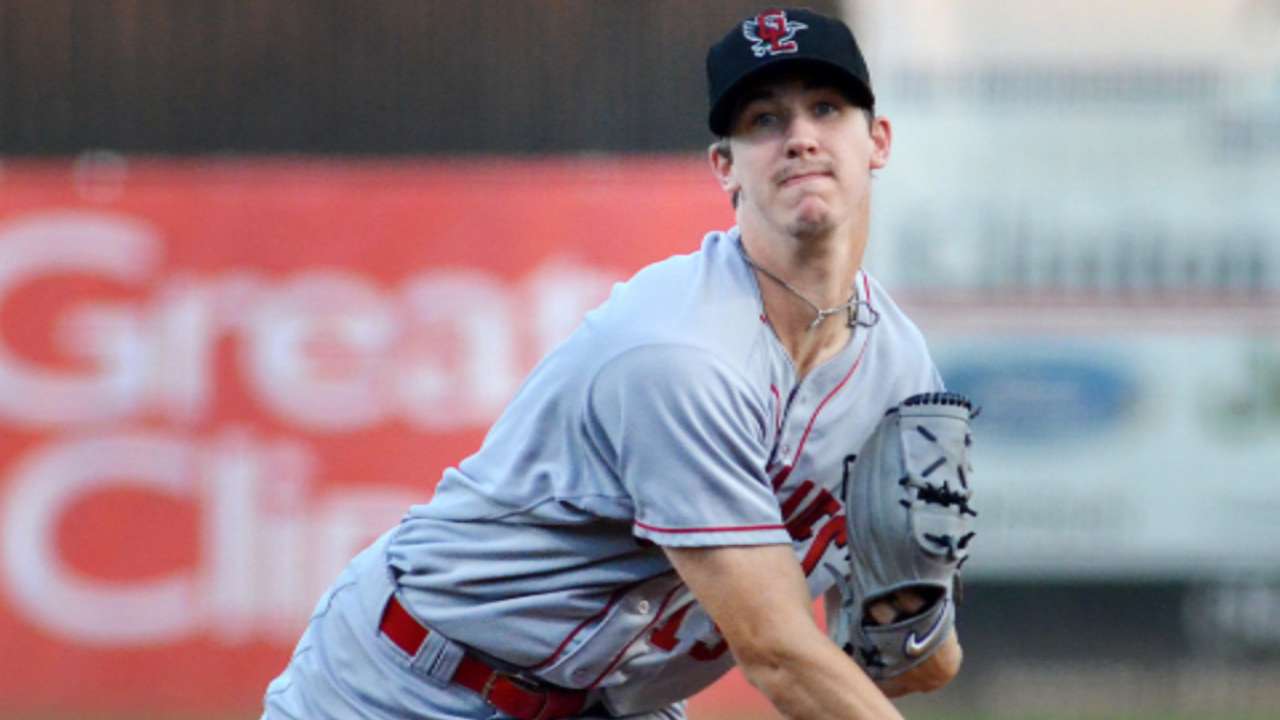 What is going on with Trayce Thompson?
-- @JoseLafan4life via Twitter
Nothing good. In the offensive equivalent of Scott Kazmir, Thompson is on the 40-man roster but completely off the radar. Unlike Kazmir, Thompson is playing at Triple-A, but is a stunning 2-for-56 (.036) after going 0-for-8 in a brief stay with the Dodgers. Kazmir has been sent back to Arizona to work on rebuilding arm strength, with no indication when he might be able to pitch on the Major League level.
As president of the unofficial, just-made-up Andre Ethier Fan Club, when approximately will he be up and playing again?
-- @TammyTika via Twitter
The last update from the Dodgers was not upbeat. Ethier's progress from a ruptured disk is slow. He has not resumed any significant baseball activity, and once he does, he will need essentially a complete Spring Training to get his body into game shape. And it's a body that has taken its share of punishment over the years. Unlike last year's broken leg, a fluke injury, Ethier concedes this one is more the result of wear and tear over the years, which makes it more concerning long term.
Why was Logan Forsythe playing in the rehab game with a bad hamstring?
-- @eaglebeak via Twitter
The explanation was a little sketchy Wednesday night after Forsythe had to leave early. Now he not only has a broken toe that isn't fully healed, but a potentially more troublesome lingering hamstring issue. Forsythe plays hard, but he also breaks down. He's played more than 127 games in a season only once. And Forsythe's absence has been compounded by the start of his primary replacement, 38-year-old Chase Utley, who is batting .104.
Ken Gurnick has covered the Dodgers since 1989, and for MLB.com since 2001. This story was not subject to the approval of Major League Baseball or its clubs.