Cosart likely needs another rehab outing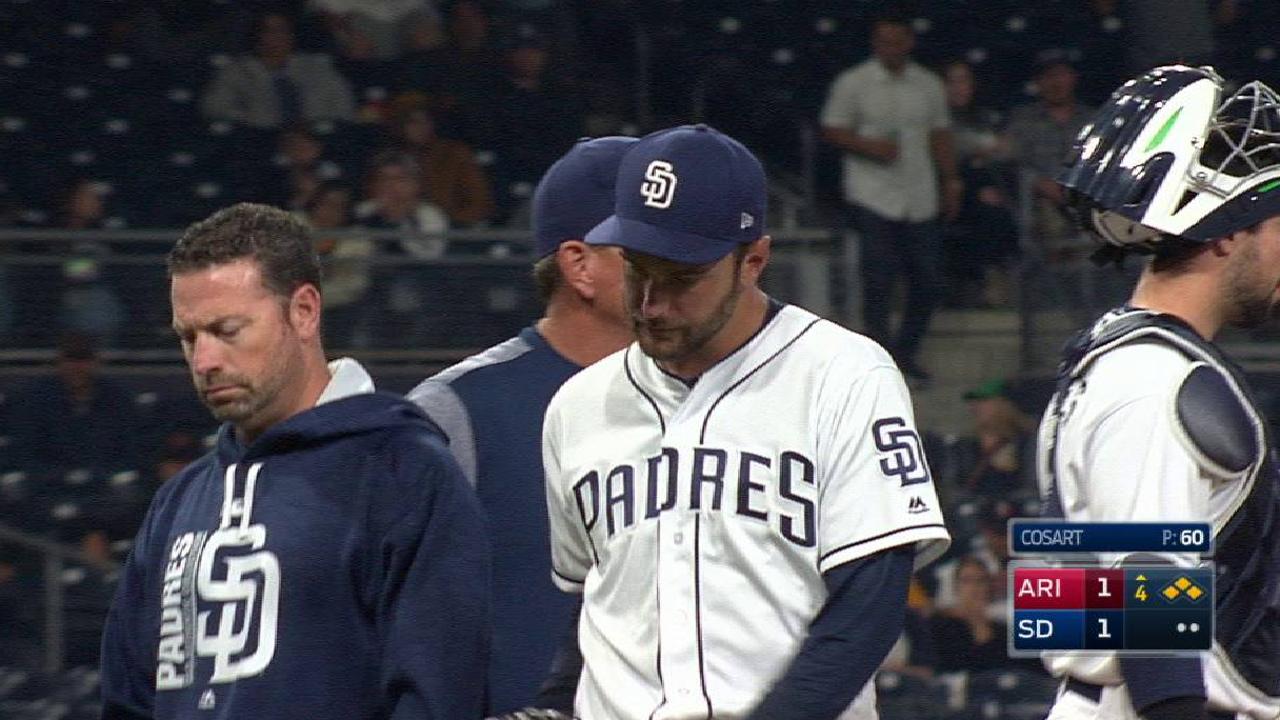 SAN DIEGO -- It's increasingly likely that right-hander Jarred Cosart will require another rehab outing before the Padres activate him from the 10-day disabled list.
Cosart, who is battling a right-hamstring strain, pitched two innings Tuesday for Class A Advanced Lake Elsinore. But the Padres would like to stretch him further. When Cosart returns, he will likely serve as the long man out of the bullpen and a spot starter, should the Padres need one.
"To be able to be truly stretched out for length -- he went two innings, 43 pitches -- if we want him to do long work, he needs to be able to do a little bit more than that," said Padres manager Andy Green. "But we still might decide that he's close enough. ... He feels ready to go."
In three outings this season, Cosart owns a 3.24 ERA over 8 1/3 frames.
Meanwhile, left-hander Christian Friedrich is continuing his rehab from shoulder inflammation in Arizona. He played catch from 120 feet on Tuesday, but the Padres do not yet have a timetable for his return.
Meeting madness
The Padres lead the Majors in games played this season. Thursday was their 30th.
They also lead the Majors in hitters meetings this season. Thursday was also their 30th.
With the youngest offense in the Majors, the Padres have called a hitters meeting before every game -- a product of their relative inexperience.
"What I would love is to have a bunch of self-reliant baseball players I'm confident know how to do what they need to do to be elite," Green said. "At this point, teaching preparation is much different. At some point in time, I don't want to show you how to do things. I want you to be able to do it. It's better received that way. But right now, we're still at the learning phase of some of that process."
Most Major League coaching staffs meet with their hitters before every series. After the series opener, it's up to the hitting coach to convey that day's approach against a specific starter.
But the Padres, who sit last in the National League in on-base percentage, have met every day.
"It's not meet just to meet," Green said. "It's meet to get better. That's kind of where we are with our team."
AJ Cassavell covers the Padres for MLB.com. Follow him on Twitter @ajcassavell. This story was not subject to the approval of Major League Baseball or its clubs.