Marwin mashing way into record books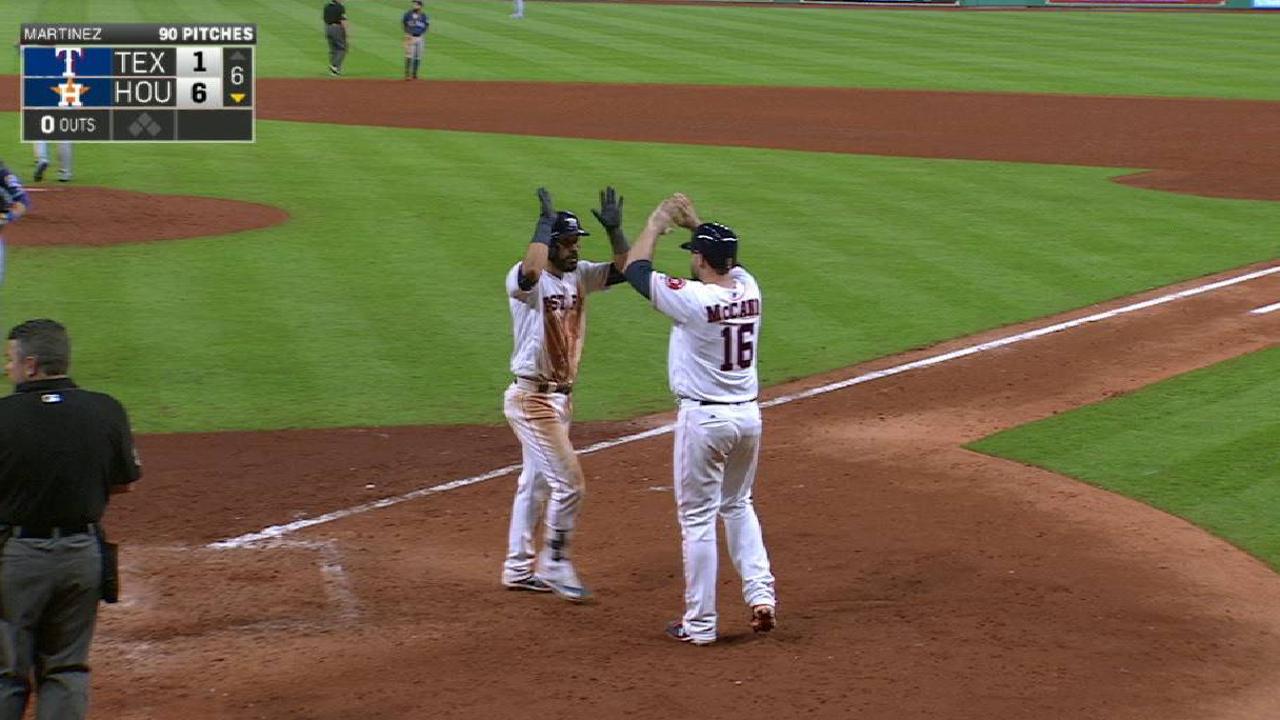 HOUSTON -- With his home run on Wednesday against Texas, Houston utility player Marwin Gonzalez became the first player in the modern era (since 1901) to homer in four straight starts, each at a different position.
"I'm not a power hitter, I'm a line-drive hitter, but the homers are welcomed," Gonzalez said. "I'm not doing anything different, just selecting good pitches to hit. That's what I'm doing right now, swinging at good pitches."
Gonzalez's last four starts have come at second base, third base, left field and first base.
"When he gets hot like this, it's not the hardest decision in the world to keep on playing him," Astros manager A.J. Hinch said. "It's a matter of finding where and which guy I have to tell he's not playing.
"I'm not keeping him out of the lineup. I'm finding ways to put him in and it's costing other guys playing time. His maturity helps, his pitch selection is helping. The combination is good for him and he's taken off."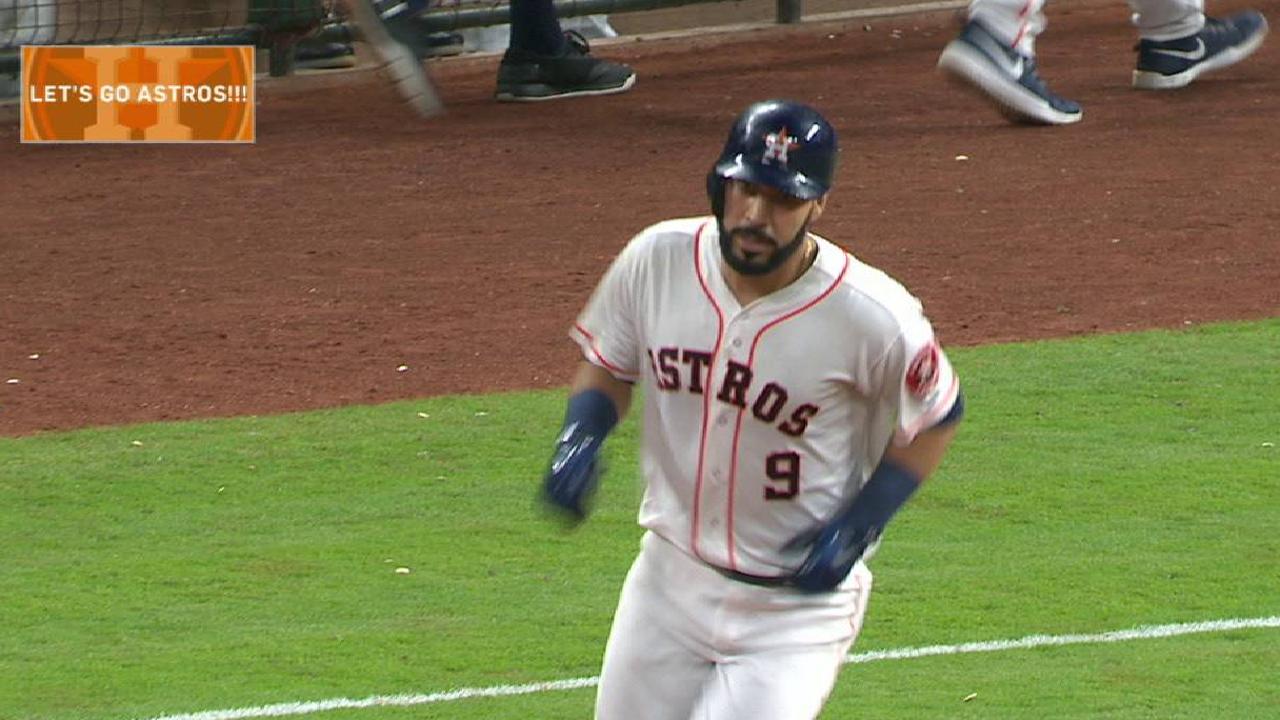 Gonzalez has eight home runs this season. Last year the versatile player hit a career-high 13 homers in 484 at-bats.
In the last four games Gonzalez has homered five times -- four from the left side and one right-handed.
Hinch said maturity and pitch selection have benefitted Gonzalez, who was acquired from Boston in exchange for RHP Marco Duarte and cash in December of 2011. Gonzalez's outstanding play has resulted in more time on the field.
"It's something I've taken advantage of when I have the chance to play," Gonzalez said. "They can move me around, so more chance to play.
"I'm working hard, but the most important thing is that everybody is doing their job and that's why we are getting the wins."
Prior to Gonzalez, the last Astro to homer in four consecutive starts was George Springer from May 21-26, 2014.
Richard Dean is a contributor to MLB.com. This story was not subject to the approval of Major League Baseball or its clubs.