Grandy, Walker bust out during Mets' hit parade
Struggling veterans combine to go 4-for-10 with 5 runs scored, 2 RBIs vs. Braves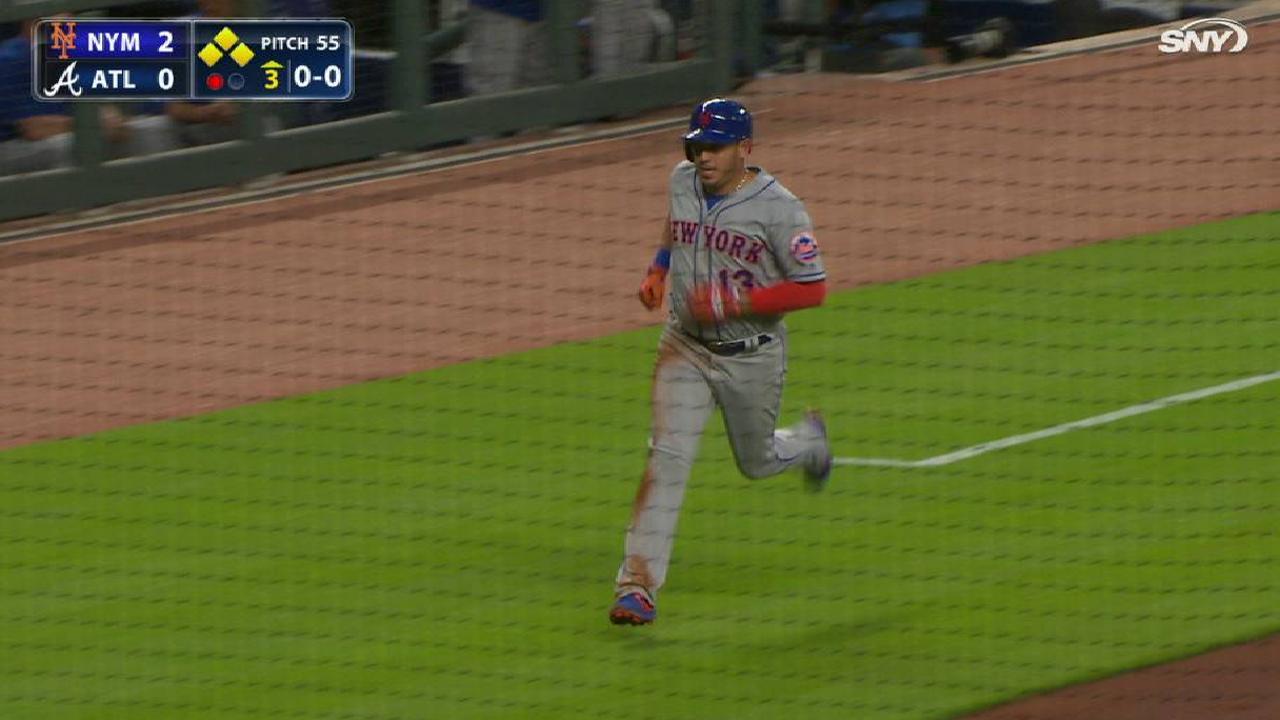 ATLANTA -- By night's end, it was lost in a box-score bonanza that included a season-high 16 runs, 20 hits, nine doubles and other such riches in a 16-5 win over the Braves. But there was perhaps nothing more promising for the Mets' offense than the early returns of their Nos. 4 and 5 hitters, Neil Walker and Curtis Granderson, who combined to finish 4-for-10 with five runs scored and two RBIs.
"I know they've got to get it going," Mets manager Terry Collins said of his slumping veterans. "Unless there's something drastically wrong, they're going to get going sooner or later."
No one in baseball had been in a deeper freeze than Granderson, who entered Wednesday's play in a 1-for-32 funk. But after popping out with two men in scoring position in the first inning, Granderson doubled and scored in each of his next two at-bats.
Then there is Walker, who owned a sub-.200 batting average as recently as Tuesday evening. Since Yoenis Cespedes landed on the disabled list last month, the Mets have regularly used Walker as their cleanup hitter. But he had not cleaned up much of anything until Wednesday, when he drove in the Mets' second run with a double.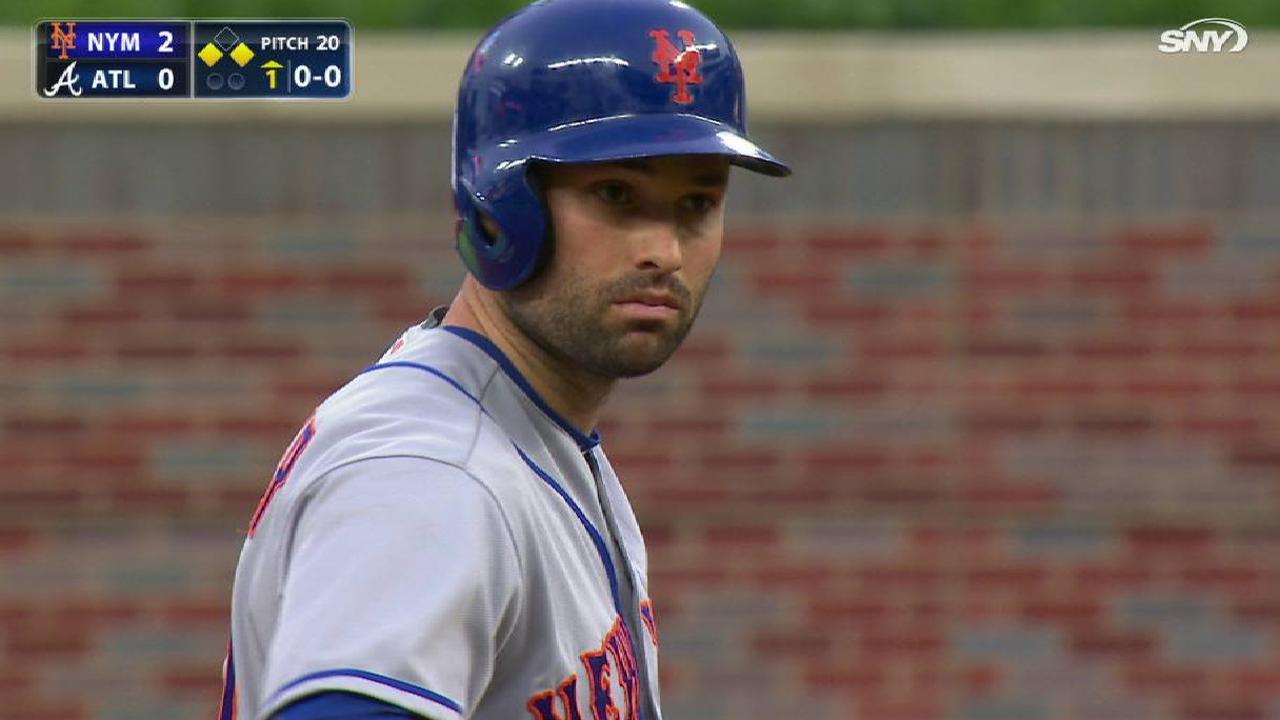 Though Walker also ran the Mets out of that inning when he forgot the number of outs, he later added a walk, a single and two runs scored. He could not quite match the overall contributions of Jose Reyes, who drove home a career-high-tying five runs, but it was nonetheless a needed start for Walker.
Perhaps Reyes can provide a bit of inspiration for both of his veteran teammates as the Mets look to catch fire in the season's second month. It was he, after all, who drew the lion's share of Mets critics' ire when he stumbled out to a 6-for-63 start, batting .095 on the morning of April 23. Almost overnight, things clicked for Reyes, who is batting .353 with three homers, a triple, two doubles, eight runs scored and 10 RBIs in nine games since.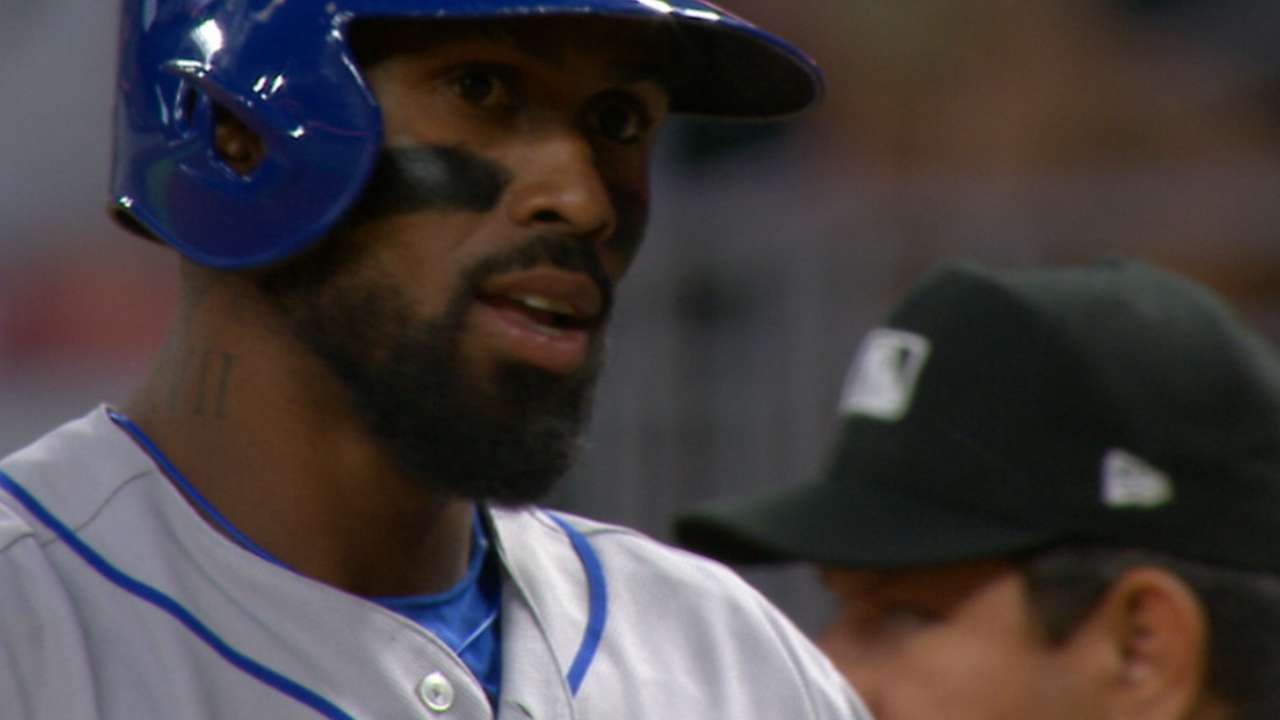 When asked about his sudden shift for the better, Reyes credits a patient approach, never panicking despite his lack of results. That could come in handy for his teammates, too.
"They're veterans," Reyes said of Granderson and Walker. "They know it's still early in the season. They saw me come in here with the same attitude [even though] I know I was playing bad. But I never gave up. ... They know that. They're going to be fine because they're hard workers. It's nothing to worry about."
Certainly, Granderson has endured his share of slow starts, including a 12-for-88 (.136) April in his first month with the Mets back in 2014. But during previous slumps, Granderson tended to draw walks and hit home runs anyway; the fact that he wasn't doing so this year incited Collins' concern.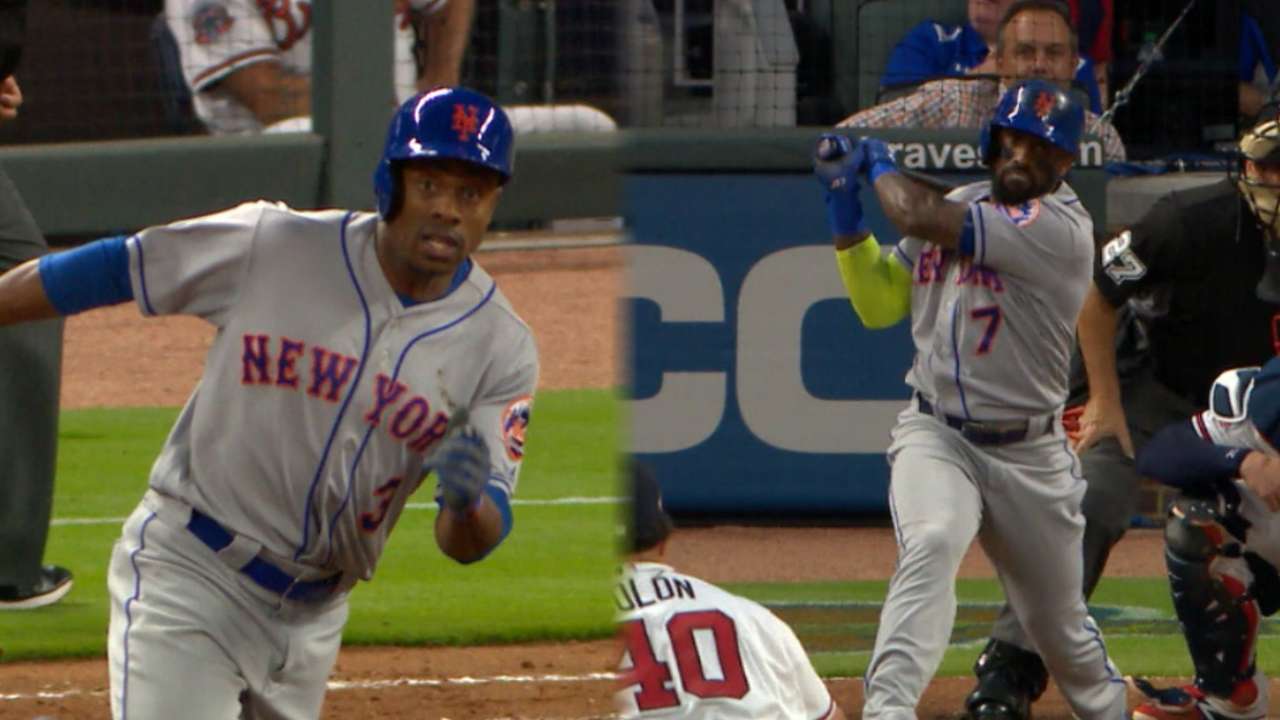 When asked about his issues earlier this week, Granderson noted that sometimes all it takes is a bloop hit or a bleeder to snap back into regular form.
A two-hit, three-run game can only help the cause that much more.
"I won't know until we get back out and keep playing," Granderson said. "But any time you can do something to add to your confidence that you have is always a good thing. To get the first one to touch the grass is obviously a good thing, and be standing on the basepaths, and remembering that it all still works."
Anthony DiComo has covered the Mets for MLB.com since 2008. Follow him on Twitter @AnthonyDiComo and Facebook, and listen to his podcast. This story was not subject to the approval of Major League Baseball or its clubs.