Missed location stings Martinez in Houston
Rangers to rely on right-hander while Hamels sidelined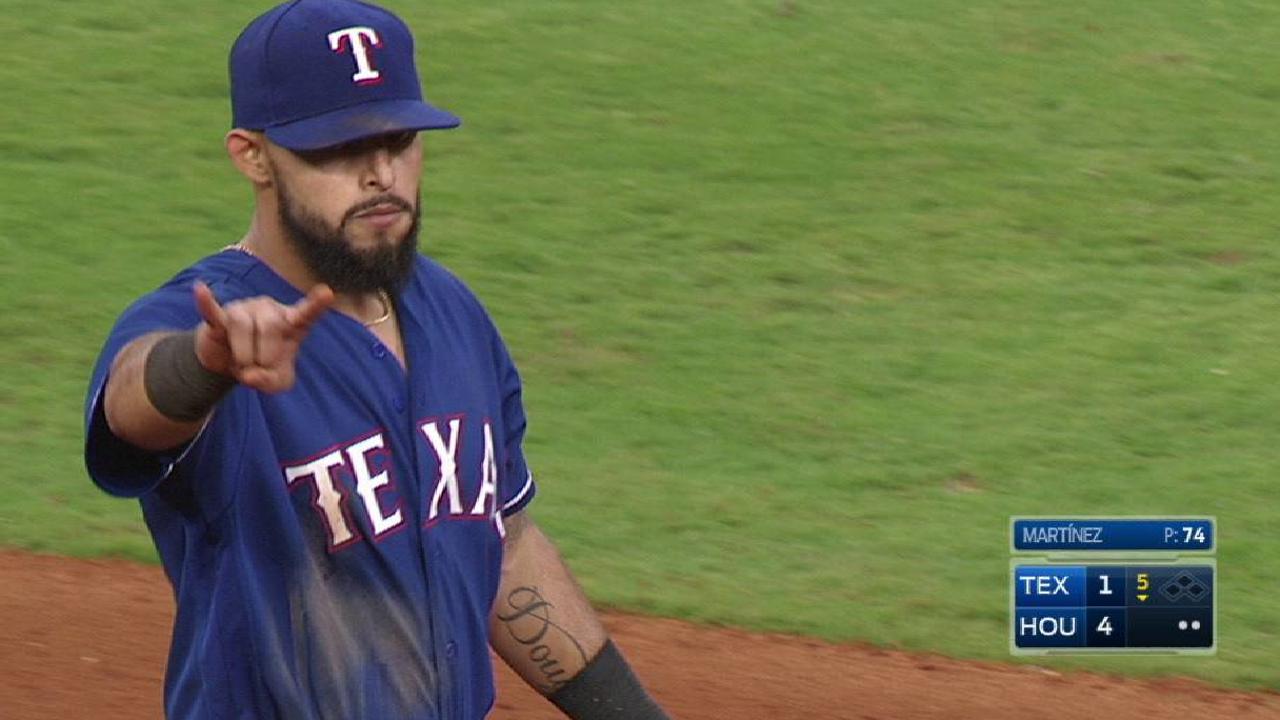 HOUSTON -- Just a day ago, Rangers right-hander Nick Martinez appeared on the verge of being sent back to Triple-A Round Rock despite having pitched well in his first two starts.
That was before Martinez allowed seven runs, six earned, in 5 1/3 innings of a 10-1 loss to the Astros on Wednesday night. Now, it looks like Martinez has a chance to be in the rotation for an extended period of time.
The change of fortune is the result of left-hander Cole Hamels being sidelined for eight weeks with a strained right hamstring. That gives Martinez his latest chance to earn a more permanent spot in the rotation.
He knows he'll have to do better than Wednesday. Martinez had a 2.77 ERA and a 0.77 WHIP through two starts before giving up three home runs to the Astros.
"I just fell behind hitters and left the ball up," Martinez said. "They did their damage."
Martinez can't afford to leave the ball up or fall behind hitters. He is not a power pitcher but relies on location, execution and change of speeds. Sometimes, he has it working in sync. Then there are nights like Wednesday.
He walked three and did not strike out a hitter. He had nine two-strike counts. In his two previous starts, he had one walk and 10 strikeouts.
"Tough night for Nick," Rangers manager Jeff Banister said. "He seemed not to be able to do what made him successful in his other starts. Use the fastball in and use the changeup and curveball away. He got hurt with elevation of the off-speed stuff. He just couldn't execute with his pitches."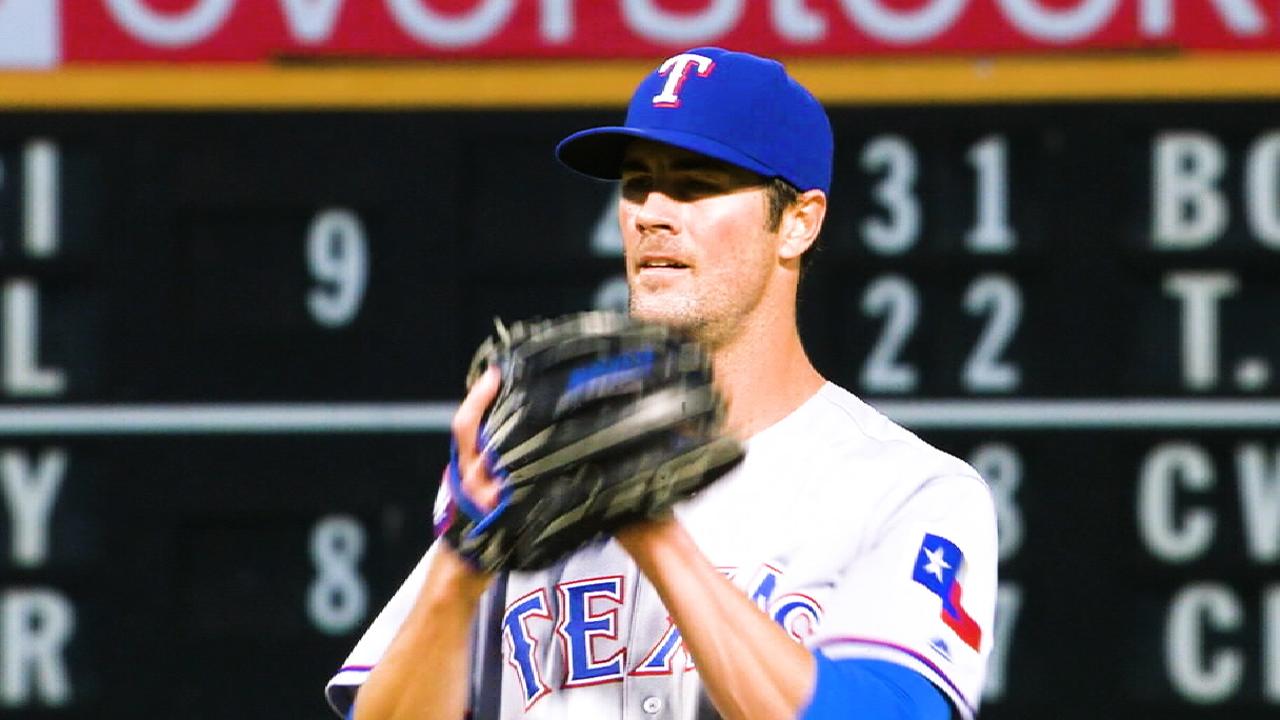 That's reflective of Martinez over the past four years since being rushed to the big leagues in 2014. He has proved he can pitch in the Majors but has not mastered staying power.
"I've done it before," Martinez said. "I've put multiple starts together that were good. This one was bad. I'm not going to read too much into it. I'm going to get back into my routine and get after the next one."
He is 12-21 with a 4.77 ERA in 53 career starts, having been sent to the Minors and recalled to the big leagues no less than 11 times in his career. He is not going anywhere right now; the Rangers need him in their rotation.
T.R. Sullivan has covered the Rangers since 1989, and for MLB.com since 2006. Follow him on Twitter @Sullivan_Ranger and listen to his podcast. This story was not subject to the approval of Major League Baseball or its clubs.