Boyd sets Tigers season high, laments 1 pitch
Lefty's 7 2/3 innings most by a Detroit starter in '17; Ramirez triple spoils outing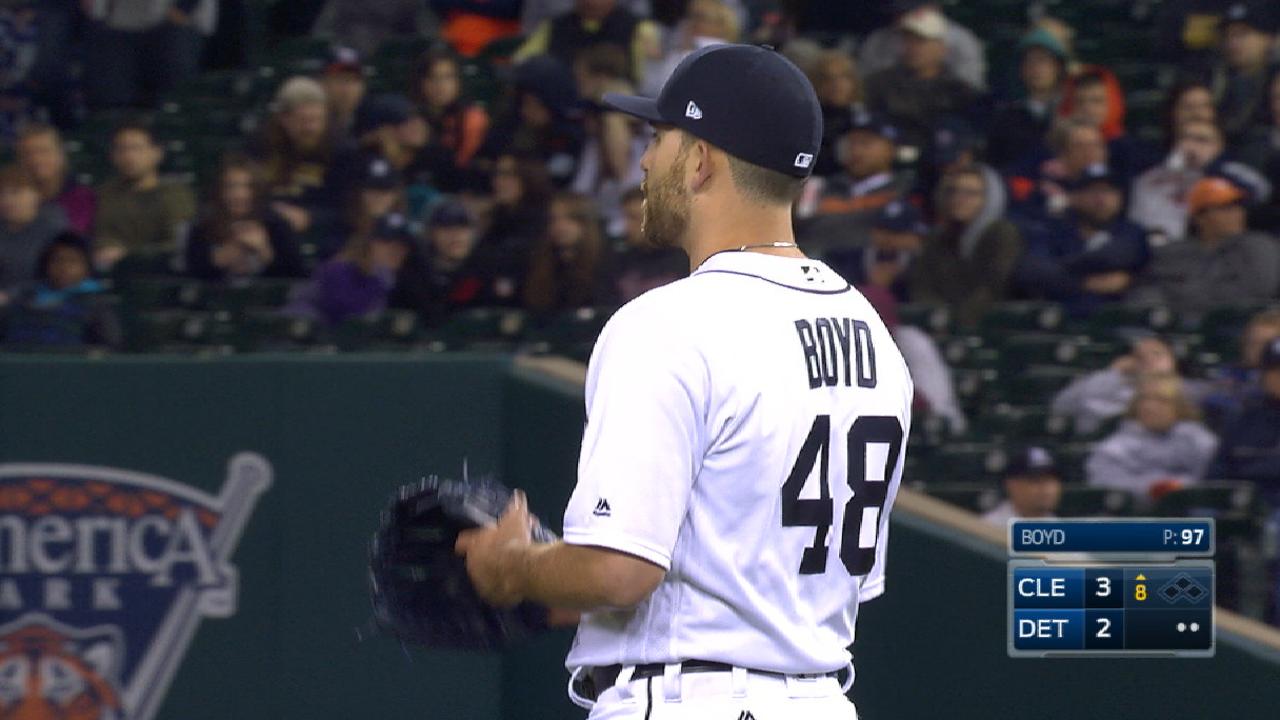 DETROIT -- The longest outing by a Tigers starting pitcher this season does not belong to American League Cy Young Award runner-up Justin Verlander, or reigning AL Rookie of the Year Michael Fulmer.
Not only did Matthew Boyd toss 7 2/3 quality innings in Wednesday night's 3-2 loss at Comerica Park, becoming the first Tigers starter to see the eighth inning this season, he needed just 102 pitches to do it. He came within an Edwin Encarnacion walk of the second eight-inning performance of his career, and he could've done it in fewer than 100 pitches, matching his outing from last Sept. 20 against the Twins.
But on Wednesday, there's only one pitch he wanted back, and it came well before the eighth.
"That was the one to [Jose] Ramirez," Boyd said.
That was in the fourth inning, after Boyd rolled through three hitless frames. He had given up back-to-back singles leading off the fourth, but Francisco Lindor's leadoff infield single and Michael Brantley's line-drive single to right didn't really faze him. He wooed a swing-and-miss at a high fastball from Encarnacion for a strikeout, then induced Ramirez to foul off a fastball at the knees.
Boyd sent Ramirez swinging and missing at two fastballs in his first at-bat, a second-inning strikeout that dropped Ramirez to 0-for-4 against Boyd since last season. Boyd hoped to put Ramirez in a two-strike count and expand the zone.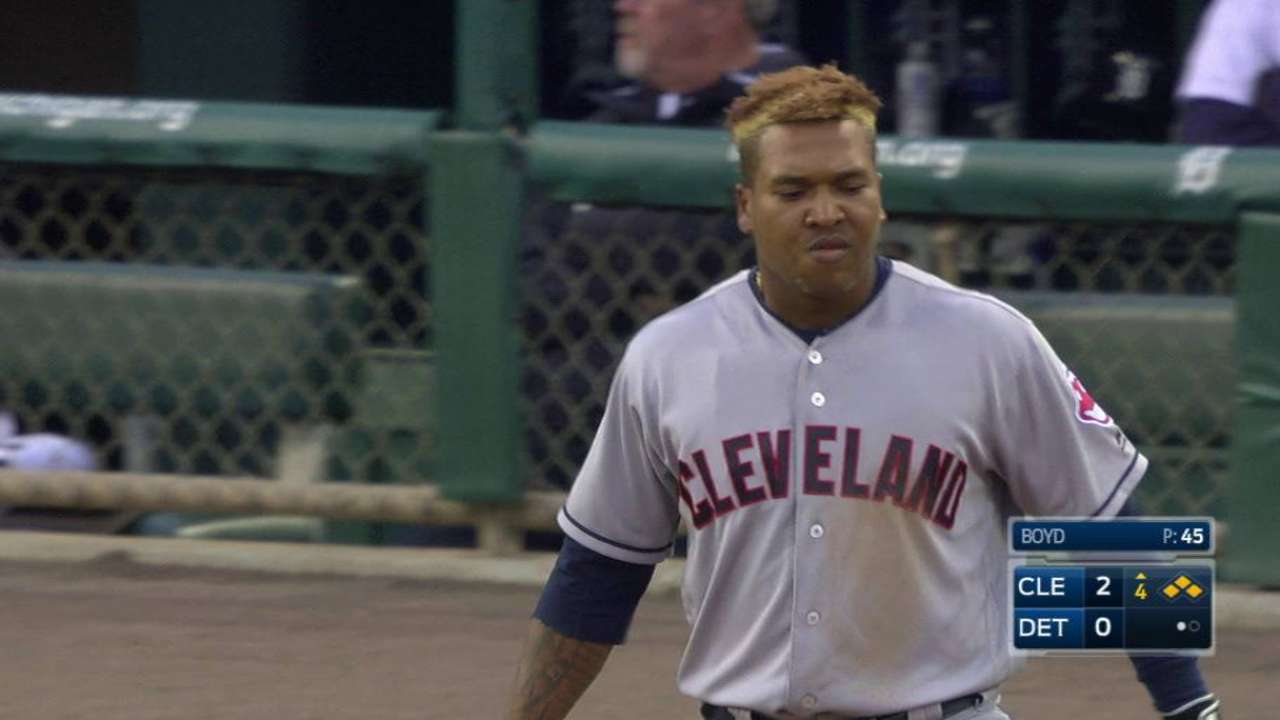 He missed.
"It was a fastball," Boyd said. "I was trying to go in and it ended up going away. Just ran on me. Just missed my spot."
Had Tyler Collins run it down, Boyd said, it would have been one of the catches of the year. Collins came close, diving but barely missing the ball as it skipped to the out-of-town scoreboard and sent right fielder Jim Adduci in pursuit. Ramirez ended up with a two-run triple, and he scored on a Jason Kipnis sacrifice fly.
That was it for Cleveland's offense. But the way Carlos Carrasco and the bullpen pitched, that was all the Indians needed.
"Really, it just comes down to just one pitch," Boyd said. "That one, I tried to go in on it and I missed. Outside of that, I felt pretty good with it. Alex [Avila] called a great game."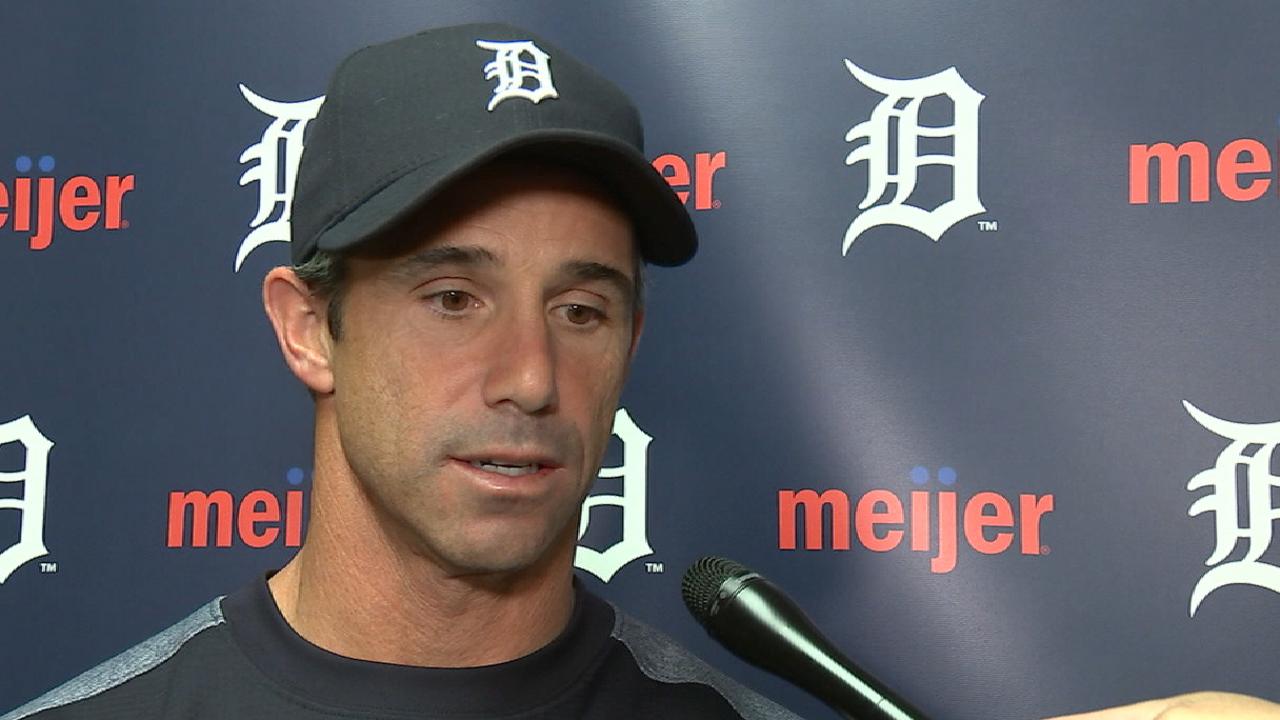 It's the second solid start Boyd has delivered against the Indians this year, both with Avila behind the plate. Boyd threw six innings of one-run ball in Cleveland on April 16 in a 4-1 win. Add in his work with Daniel Norris' two outings against the Tribe this season, and Detroit's two young lefties have a 1.75 ERA in 25 2/3 innings against the Indians this season, a big reason behind Cleveland's struggles against lefty starters.
If the Tigers are going to continue to hold down the Indians, that needs to continue.
"Our starting pitching has been very good since the beginning of the season," manager Brad Ausmus said. "We've had a couple of clunkers here and there, but overall our starting pitching has been really good, especially with three young guys in the rotation.
"Young guys, historically, you don't know what you're going to get, but I think last year's experience and performances out of those guys down the stretch gave us hope, and they've proven that hope to be true this season."
Jason Beck has covered the Tigers for MLB.com since 2002. Read Beck's Blog, follow him on Twitter @beckjason and Facebook. This story was not subject to the approval of Major League Baseball or its clubs.