MLB.com Columnist
Fred Zinkie
Fantasy tips for April's top performers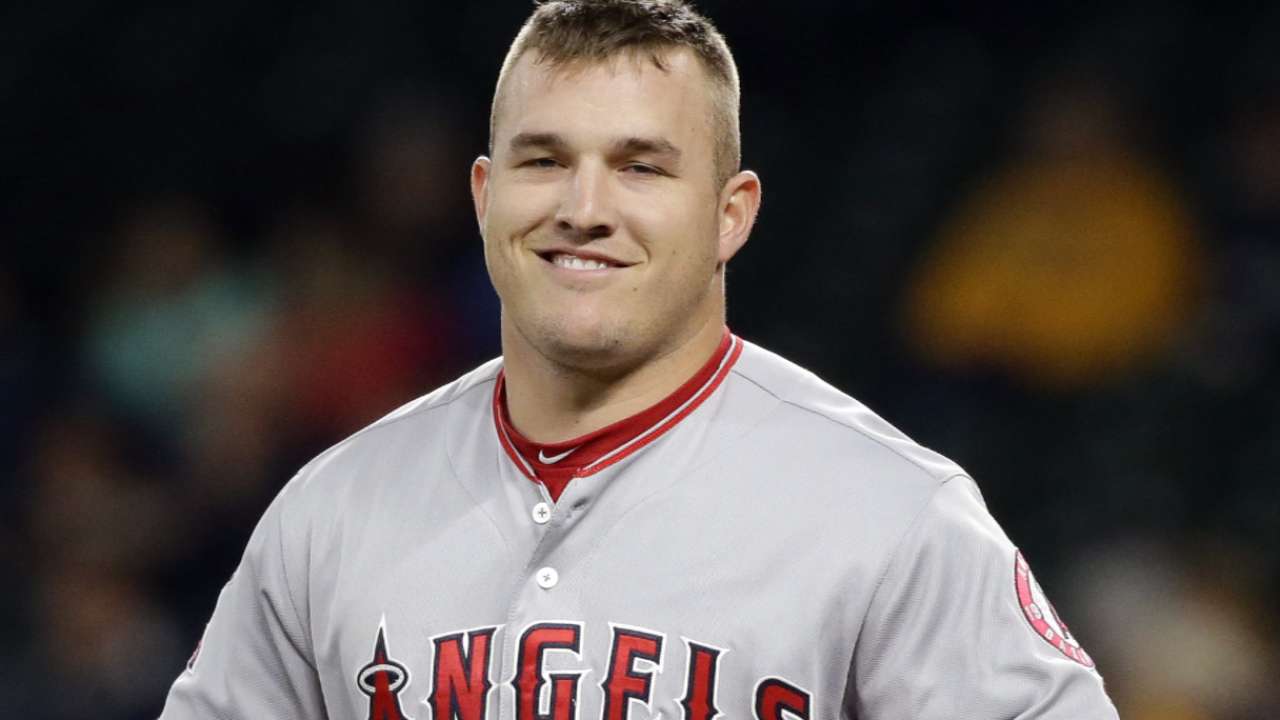 The beginning of May was a memorable time for the eight Major Leaguers who garnered awards for their performances in April. While this mixture of veterans and youngsters have been impact performers thus far, a few of them are much more likely than the others to produce game-changing statistics for the remainder of the season. Wise owners will hold some of these players, while peddling the others as sell-high candidates.
AL Player of the Month
Mike Trout, outfielder, Angels
Trout needed little time to prove why he was the top pick in most 2017 drafts, hitting .364 with seven homers and five steals across 115 plate appearances during April. Owners can expect the 25-year-old to remain the most desirable fantasy commodity despite being part of a light-hitting Angels lineup that ranks 23rd in the Majors in runs scored (105) and 26th in both home runs (24) and OPS (.672).
Advice: Hold unless completely overwhelmed with a trade offer.
AL Pitcher of the Month
Dallas Keuchel, starter, Astros
Keuchel has re-established himself as a potential fantasy ace by going 5-0 with a minuscule 1.21 ERA and a 0.81 WHIP. While owners of the left-hander should be happy to see him return to his ground-ball-heavy ways, they should note that some measure of regression will likely take place when his .188 BABIP moves closer to his lifetime .295 mark.
Advice: Hold, with the expectation of receiving many wins and low ratios.
AL Rookie of the Month
Aaron Judge, outfielder, Yankees
By reducing his strikeout rate from 44.2 percent last season to 26.3 percent this year, Judge has generated the necessary contact opportunities to emerge as a top-flight power hitter. While he should continue to enjoy the spoils of his hitter-friendly home confines (where he slugged nine of his 12 home runs in 2017 entering Wednesday), the 25-year-old is unlikely to enjoy his 54.5 HR/FB percentage for much longer.
Advice: Sell, if you can get an early-round hitter or pitcher who is off to a respectable start.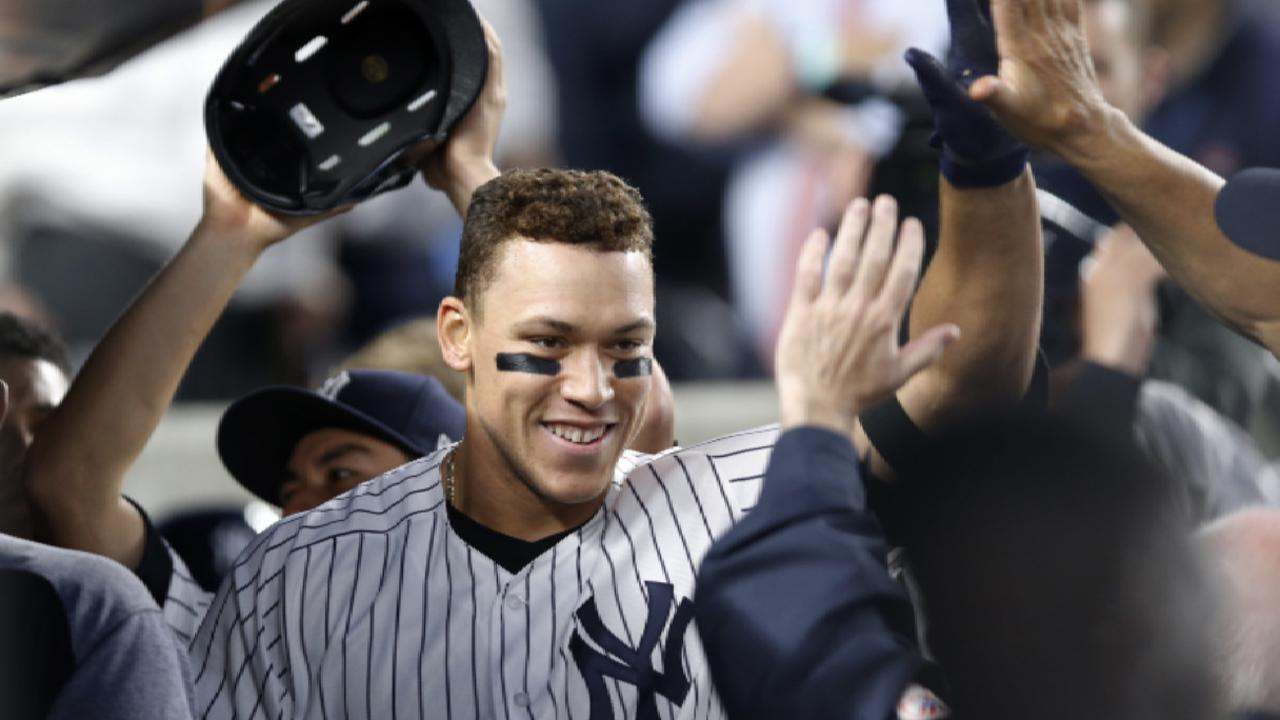 AL Reliever of the Month
Cody Allen, reliever, Indians
After being overshadowed by bullpen-mate Andrew Miller during the postseason, Allen has started 2017 by converting all six save chances and logging a 0.90 ERA that pales in comparison to his mind-blowing -0.83 FIP. The right-hander should reach the 40-save plateau as the bullpen anchor on a talented team with a solid rotation and stellar setup crew.
Advice: Hold, with the expectation 40 saves, stellar ratios and 90 whiffs.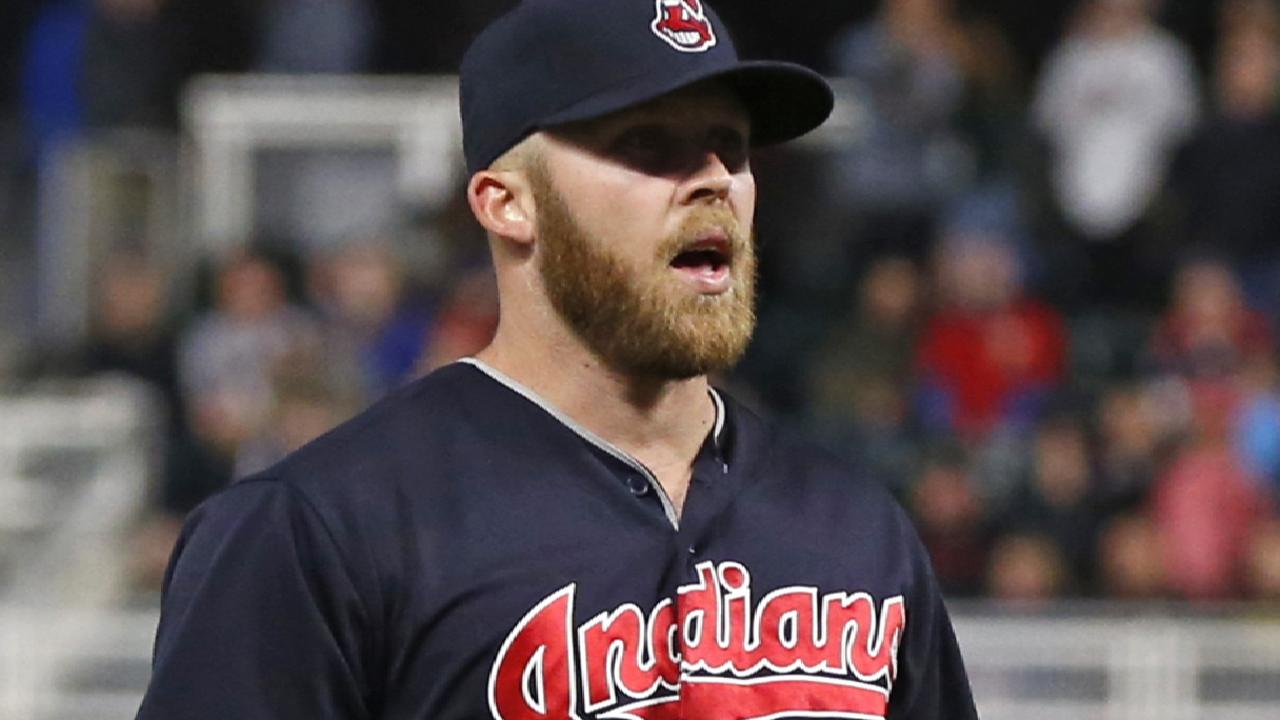 NL Player of the Month
Ryan Zimmerman, first baseman, Nationals
Zimmerman may have been the best story of April, emerging from three consecutive injury-impacted seasons to hit .420 with 11 homers and 29 RBIs across 88 at-bats. While the 32-year-old is a clear regression candidate due to his .452 BABIP and 39.3 HR/FB percentage, he can remain a fixture in shallow-league lineups by avoiding the injuries that contributed to a modest .242/.300/.420 slash line across 2014-16.
Advice: Sell if you can get an early-round hitter or pitcher who is off to a respectable start.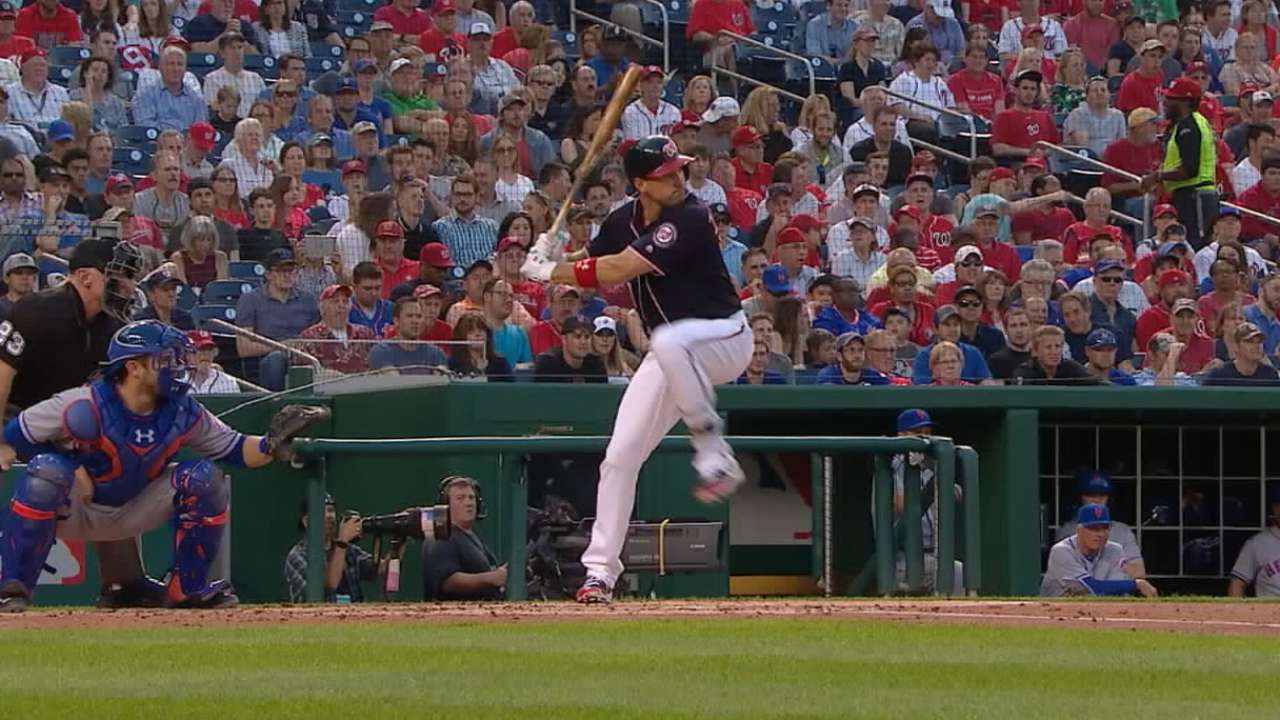 NL Pitcher of the Month
Ivan Nova, starter, Pirates
Nova has been one of the most effective starters in baseball since joining the Bucs at the 2016 Trade Deadline, producing a 2.50 ERA, a 0.97 WHIP and a 74-to-4 strikeout-to-walk ratio across 100 2/3 innings. The right-hander is on his way to being one of the best draft picks of '17 by ranking among the elite starters after being selected in the late rounds of most drafts.
Advice: Hold, as his trade value is unlikely to exceed his expected rest-of-season contributions.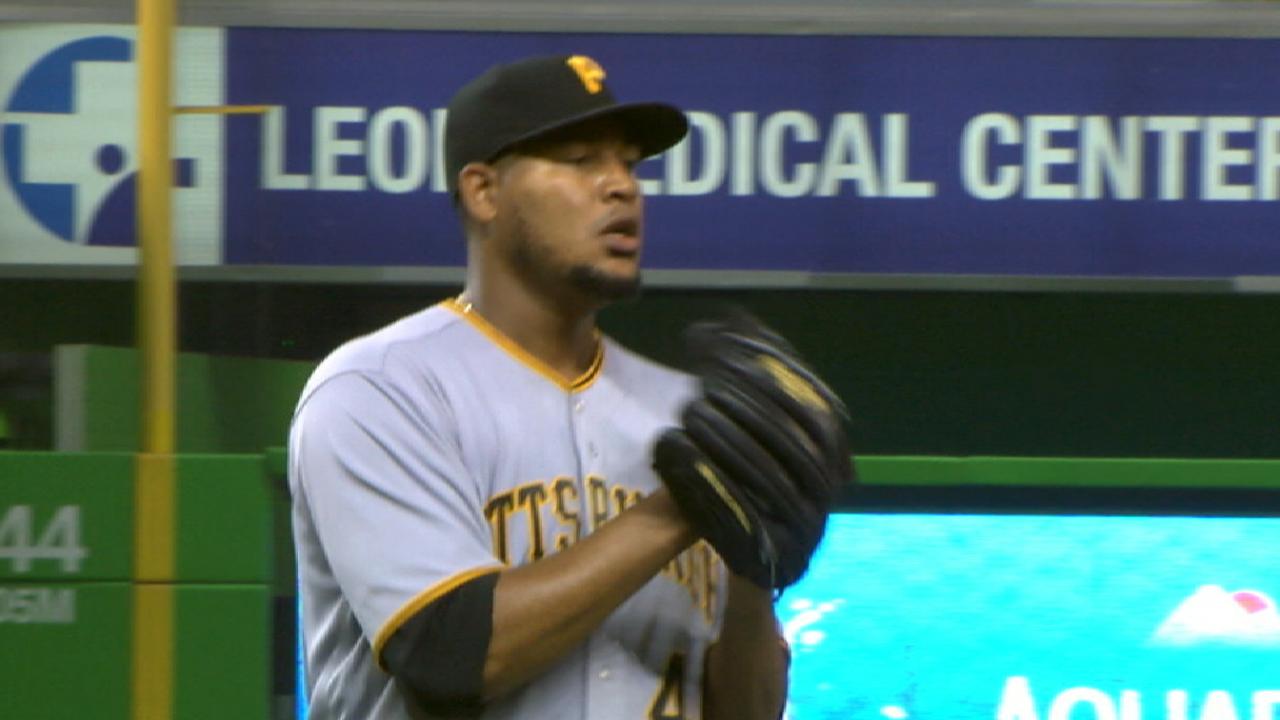 NL Rookie of the Month
Antonio Senzatela, starter, Rockies
Senzatela deserves great praise for overcoming three starts at his hitter-friendly home park to win Rookie of the Month honors. Despite his initial success, the 22-year-old is not someone to roster in most mixed leagues. With mediocre swing-and-miss skills (5.1 K/9 rate), Senzatela is too prone to batted-ball luck for continued success at Coors Field.
Advice: Sell, for any player who can join your starting lineup.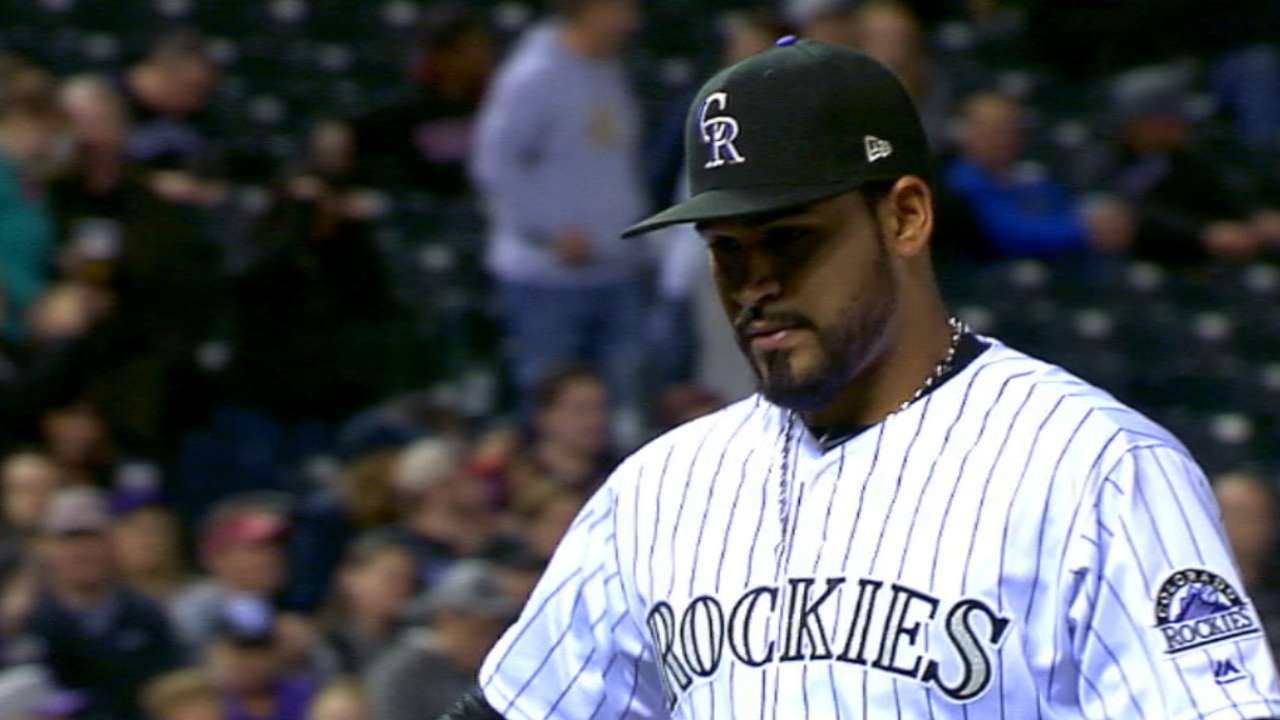 NL Reliever of the Month
Greg Holland, reliever, Rockies
Holland joins Zimmerman as the feel-good stories on this list, having returned from Tommy John surgery to post a 1.50 ERA and convert all 11 save chances during April. While the 31-year-old has regained his status as a reliable closer option, he may need to lower his 3.8 BB/9 rate in order to keep the bases clean and enjoy long-term success at his offense-inducing home venue.
Advice: Hold, unless you are rich in save sources.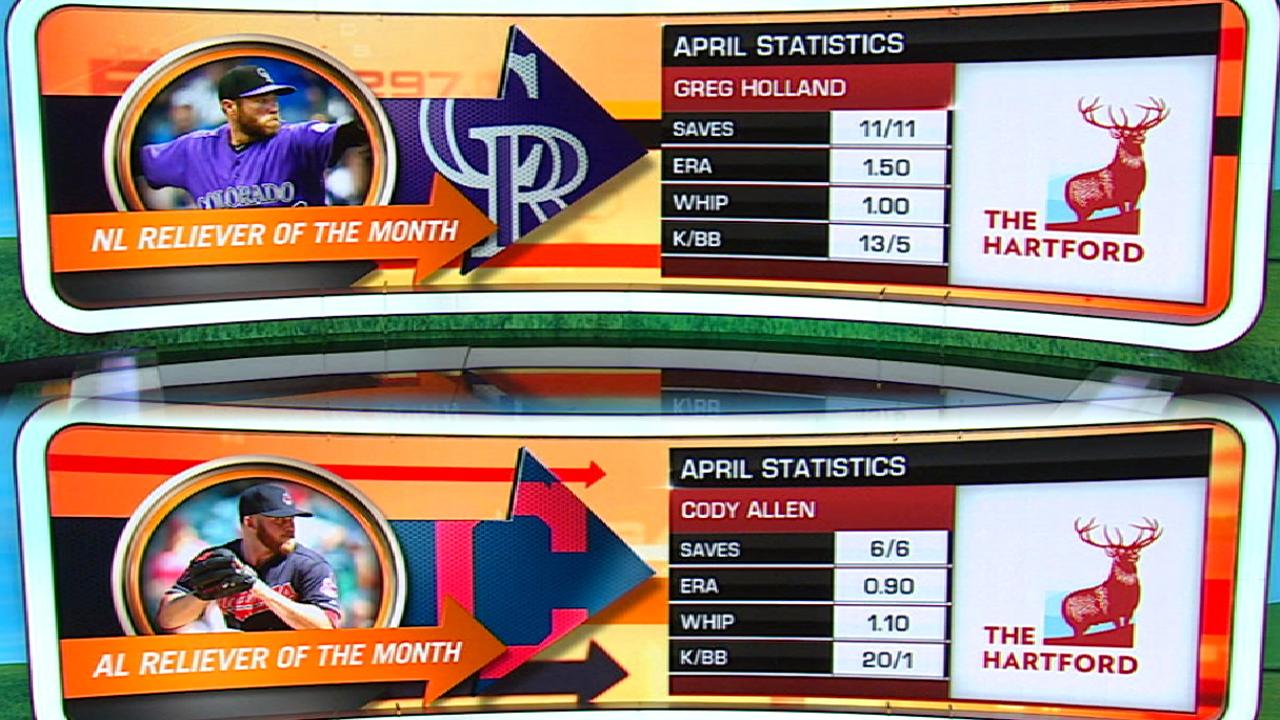 All statistics through Tuesday's games.
Fred Zinkie is the lead fantasy baseball writer for MLB.com. Follow him on Twitter at @FredZinkieMLB. This story was not subject to the approval of Major League Baseball or its clubs.